If we lived in a perfect world, Kate Upton's 'Cat Daddy' video would not be the height of female sensuality but an ugly glitch in an otherwise beautiful landscape of human sexuality. Long gone are the days of stylized, intelligent eroticism. Those Playboys with short stories written by Vladimir Nabokov and Arthur C. Clarke are now gathering dust in the deep corners of basements hidden from the public eye like a dirty secret. Yet, there's nothing dirty about them and their charmingly nostalgic imagery that turned out to represent a cultural movement.
From Marilyn to Kate Moss, the female figure was celebrated in a way where it was admired and appreciated. It was the object of desire yet it wasn't diminished into a grainy two-minute of video of something resembling a breast. In 2015, the erotic journalism has reached a point where the sophisticated erotic imagery is unconscious and getting closer to its death.
Juha Arvid Helminen, Finnish photographer and visual artist, has come to revive the erotic nostalgia and aestheticized pornography through the pages of his erotic art magazine RIVO. With a name that roughly translates to "obscene", this publication is far from obscenity in its traditional meaning. It is a compilation of works by Finnish visual artists approaching the theme of sexuality in their own terms. With the virgin number out earlier this year, the project's quest for the revival of beautiful eroticism is getting more and more recognition. With the second issue out early November, we were intrigued to find out more about this carefully curated zine of oh-so-aesthetically-pleasing porn.
Where did this idea for RIVO originate from? Why did feel like there was a need to revive pornography and erotic imagery in a more aestheticized manner?
I think a lot of people have nostalgic memories of old erotic magazines from the time when they were well edited and slightly anarchistic. I think the worst thing that happened to porn magazines was when they no longer needed to rebel and the sexual revolution had already granted people with more freedom. And obviously, the arrival of the Internet was the last drop.
We wanted to bring back the stylization of a genre that has a problematic image. RIVO was born out of our love for stylish design product, not so much for the genre we picked although it has been fun to see the diversity of approaches our artists have found for our theme.
What kind of themes do you want to bring out through RIVO? How do you understand the word 'eroticism'?
I hope that when we get to the issue six, we've managed to showcase the diversity of sexuality as much as possible. I also hope that we'll lose our track every now and then and offer the readers something completely different. I hope RIVO is an experiment of what printed media can be.
Oh dear, eroticism? It reminds me of Emmanuelle and some form of bizarre nostalgia. I don't think I can say anything else and be serious!
How have you found the artists behind the magazine?
Most of the artists are our friends and sometimes it's been a friend of a friend who's become interested in the magazine. We've managed to find a handful of hardworking individuals specialized in different mediums and people who've wanted to model for us. This has created a perfect equation and we've cracked on with the issue number two rapidly after working on the first issue for very long!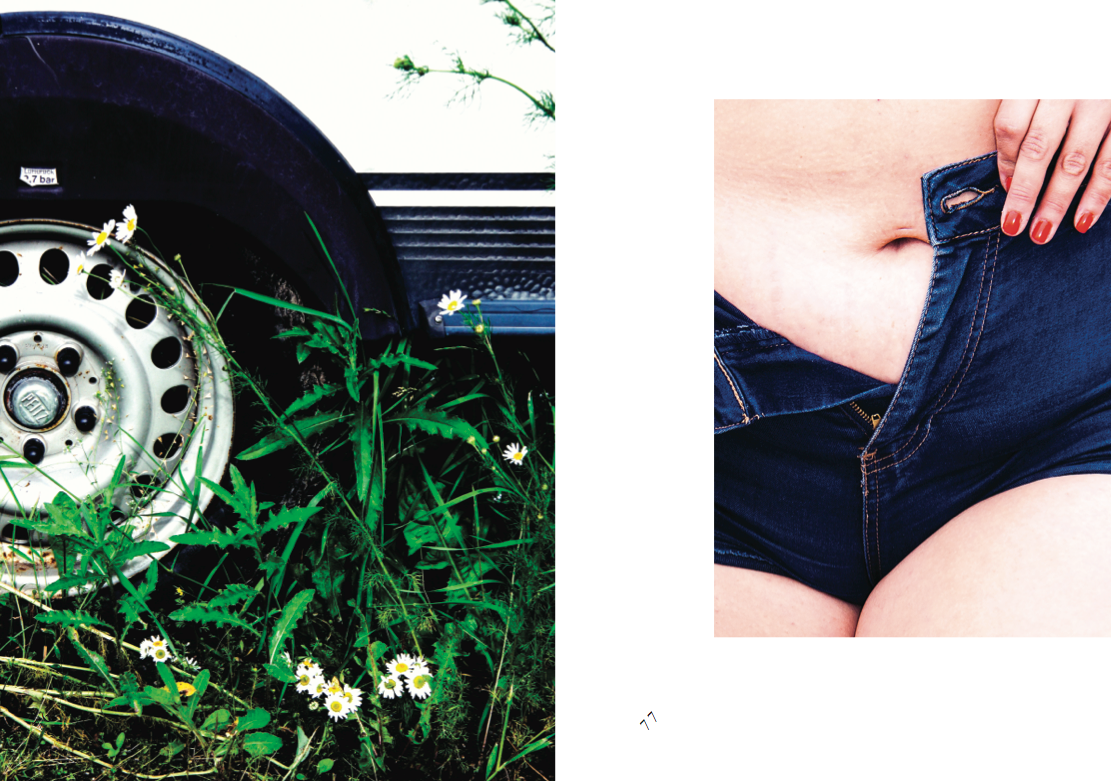 For the second issue, you focused on the theme of countryside. How and why did you end up working on this theme?
Well, the reason might not be as high and mighty as expected. When we started working on the first issue, we were joking about "the number two" being about anal sex. When we actually had to start working on the magazine, the theme started to seem dull so I came up with the theme of countryside. Maybe it was partially due to the fact that this summer was awful and when you think about the countryside, you think about the warm summer days. I thought the idea of summer would bring warmth to those cold autumn days when the next issue is due to come out.
The situation with the countryside is also very problematic. Sexual minorities are fleeing from these areas because of the narrow-minded views that dominate these areas. Many people cannot see their future there.
Do you think erotic media and journalism is or has gone through a regression? I mean, there was a time when Playboy was living its golden age and publishing short stories by the likes of Vladimir Nabokov and right now it seems like a faint memory of what it used to be.
Like I said before, the Internet was the final nail in the coffin but as printed media remains popular, new publications have chosen to take a more of an artistic approach. Many of these magazines contain a lot of nudity and so-called "porn" but they discuss the issues within the genre and human life in general. New magazines are more stylized and far from gritty porn magazines.
I could even go as far as saying that we are now living the golden age of erotic publications. Here quality triumphs quantity.
RIVO is a mixture of both subtle and graphic imagery. Do you feel like the visual landscape of your work is democratic and has something for everyone?
If we accept that sexuality is a vast and diverse subject, it is hard to say that RIVO has something to offer to everyone. In the end, one issue might only cover a minimal amount of issues related to the topic.
What we want to do is to talk about sexuality in various ways but we are also dependent on what we are offered. Regardless of having a theme for every issue, I do not want to regulate the content too much in spite of being the editor. I don't want to decide what the texts should say or the images to showcase.
For example, I hope to see the first trans photo series in our magazine in the future as well as many others!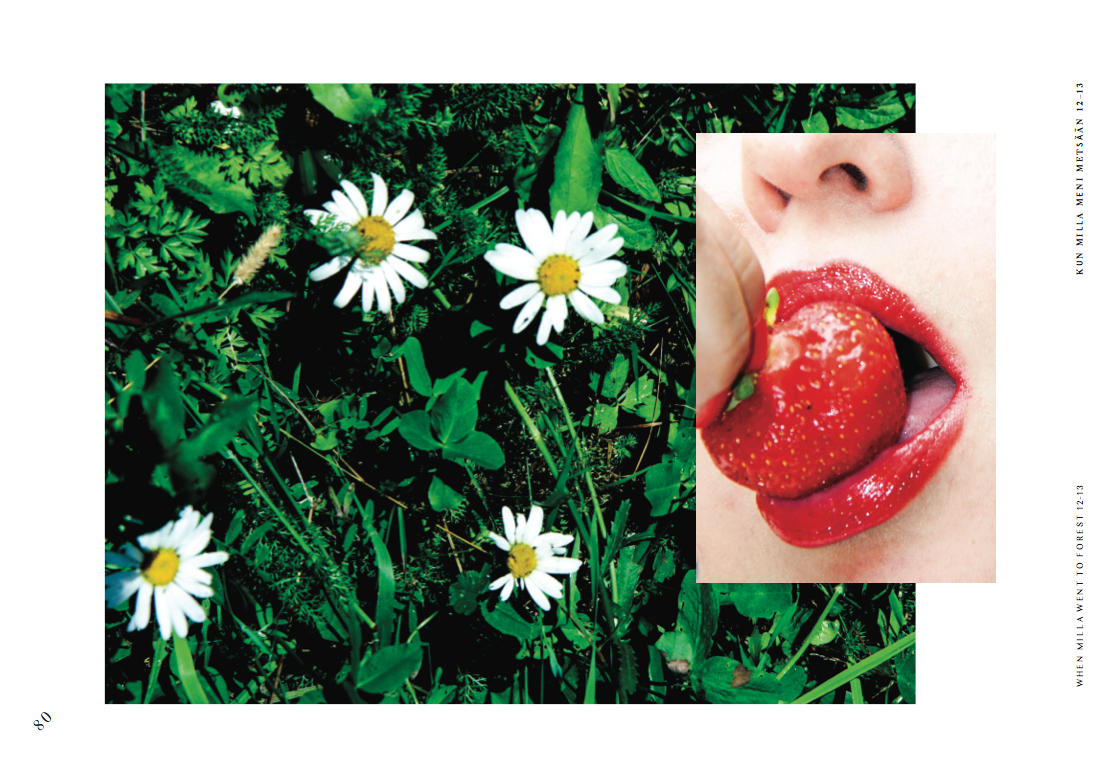 As we've touched the topic of visual versatility, does RIVO have any limitations? Where do you draw the line?
When we founded the magazine, we decided that it'd be a mixture of art, eroticism and porn. We accept criticism towards pornographic imagery, but we do not publish anti-porn. If the only thing someone wants to say is "Porn is disgusting and you are a horrible human being for spreading it", we will gladly leave that out of the magazine.
We are a curated publication and we put a lot of care and effort into it. Our editors go through all the material sent to us and if it does not fit in with the bigger picture or if it is not good quality, it will be left out of the magazine. We want to hold onto our artistic and professional integrity.
If the story behind an artwork is political satire, the artist has the freedom to go as far as possible. We do not encourage any kind of sexual abuse, as you can probably understand. This is a publication for grown-ups to enjoy by themselves or with someone else.
I want RIVO to be a magazine that underlines our ownership over our very own bodies. That is something that is very personal and no one, not your family or society, should be able to change that.
RIVO no 2 "Countryside" coming out soon!
Find out more about RIVO by heading to www.rivomagazine.com/en