Some time ago, when the lovely folks at The 405 reached out to us to write a couple of things in the lead up to our city's beloved M for Montreal music festival, I quickly raised my hand and offered to write a piece for the Arts and Culture section about my favorite album artwork. Admittedly, I stewed over this for much too long, anxiously trying to compile the most meaningful albums that perfectly represent my combined tastes in art and music as well as effectively encapsulating the artistic manifesto that our little group known as yoo doo right has come to adhere to.
***
Amon Duul II - Yeti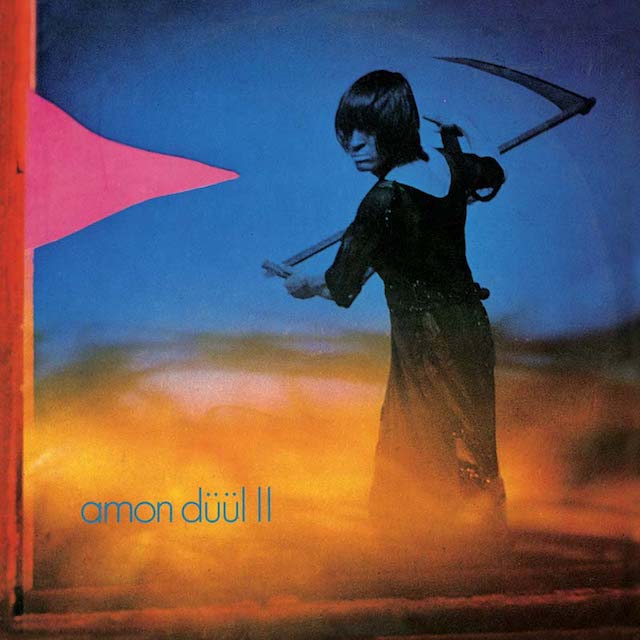 This album has a very special place in my heart and the bizarre story behind its cover design has to make it number one on my list. The cover was designed by Amon Duul II organist Falk Rogner and features a collage of the grim reaper made from a photograph of Wolfgang Krischke, Amon Duul's sound person. Story has it that during a particularly frigid winter night, Krischke, compelled by the LSD that he had consumed earlier that evening had wandered off into the woods almost completely nude. The next day he was found dead, tragically having succumbed to hypothermia. In the wake of losing their friend and sound person, Amon Duul II felt it fitting to honour Wolfgang Krischke and immortalize him as 'Der Sensenmann' on the cover of this album.
I particularly love the way that Krischke is poised in this piece, eerily looking over his shoulder at the photographer as if he is about to embark on a journey, saying farewell and never returning again. The cover stands on its own as a curious piece and the album's contents as a cornerstone of the German psychedelia movement of the late 1960s, now known as krautrock, but with this haunting imagery and backstory, it leaves a chilling impression on the psyche.
Fly Pan Am - N'Ecoutez Pas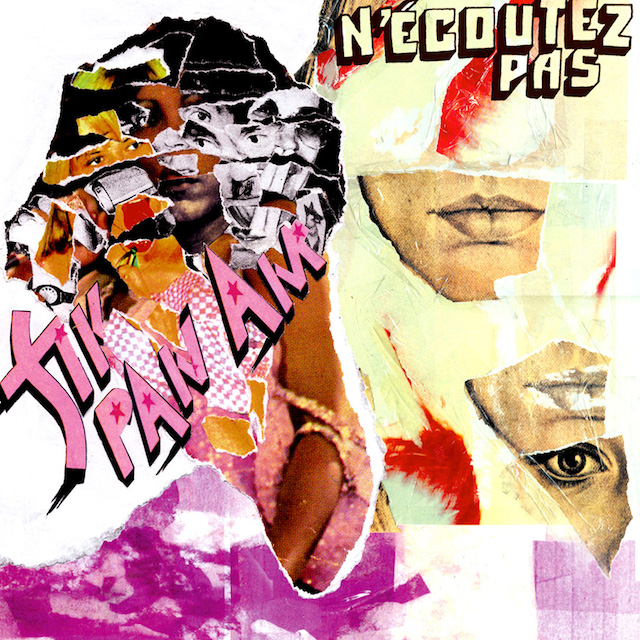 Second on my list is coincidentally another collage piece set as the cover for Fly Pan Am's inimitable N'Ecoutez Pas. Having gotten to know members of the legendary Montreal post-rock outfit more intimately after years of knowing them simply as the most important band I had ever laid ears upon as a teenager, I feel this artwork encompasses brilliantly the carefully mended sound collages anchored by long, non-linear piece juxtaposition found on the album as well as represents the five individual characters who brought the album into fruition. It's a near perfect record by a near perfect band and the artwork for N'Ecoutez Pas serves as an incredibly apt representation of what is found beneath it. Coincidentally, Fly Pan Am have started playing shows again after years of hiatus. I can't begin to tell you how thrilled I am by this prospect!
Eliane Radigue - Feedback Works 1969-1970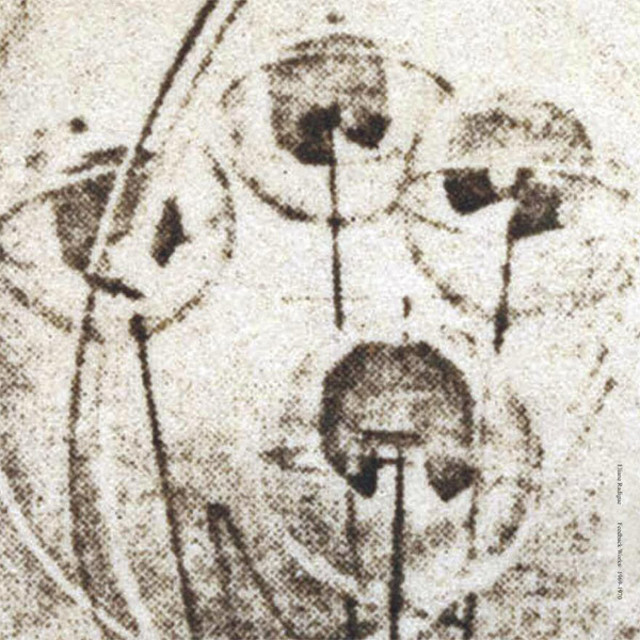 Eliane Radigue stands as a pioneer in the world of Ambient and Musique-Concrète. Having a career spanning from the 1950s to the present day, she created a body of work whose profound simplicity and haunting tranquillity has had a major impact on me. This album is comprised of three pieces from original tapes which had lined the walls of her flat in Paris for over 40 years. It is beautiful and terrifying all at once.
Lying awake one night listening for the first time to what seemed like an army of locusts heard from miles away or a chorus of worried, angelic voices echoing over a distant mountain pass still leaves a memory that still makes the hairs on my arms and neck stand straight up. The cover image is hard to decipher, but it almost reminds me of a hieroglyph, seemingly an ancient relic of a lost civilization being discovered for the first time. I like to imagine this album and its artwork being unearthed thousands of years in the future by an advanced extraterrestrial species and having it stand as an important and equally mystifying footnote in the lost history of our current civilization.
Acid Mothers Temple and the Cosmic Inferno - Anthem of the Space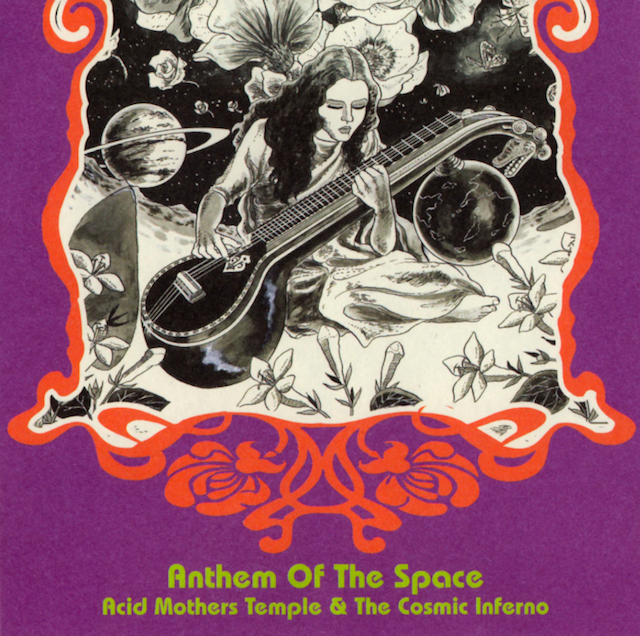 Acid Mothers Temple (and their various incarnations) are a very important band for me. This past spring yoo doo right had the honour of supporting them for 40 shows, in 40 nights and in 40 cities across North America and I could not begin to describe how surreal that experience was. Travelling with those humble Japanese legends is something I would have never dreamed of and it is still hard to believe that blur of a tour was not just some fantastical hallucinatory out-of-body experience. Either way, I have chosen this album artwork for its delightfully kitschy, on the nose psychedelia that somehow touches on a very important aspect of the band's origins.
One evening while talking to their longest standing member and guitarist Makoto Kawabata, I was given an insight into their mind-bogglingly extensive discography's almost parody-like essence. With albums like Anthem of the Space, Are We Experimental?, Son of a Bitches Brew, St. Captain Freak Out And The Magic Bamboo Request et al, I was curious to know the story behind it all.
Subsequently, I learned that when Kawabata was growing up, discovering American rock music for the first time as a young child who didn't speak the English language, he would often sing along to records in a sort of Japanese-English hybrid of a language, not quite grasping the meanings of the lyrics or even the words themselves for that matter. The sort of referential approximation found on these albums serves as an homage to those first baby steps into the world of the American counterculture and much later into the loudest sound in the universe known as Acid Mothers Temple.
For this and many, many other reasons (including, but not limited to their love of truck-stop doughnuts), I am absolutely in love with everything they do and forever will be.
Yoo Doo Right play The Sala Rossa on Friday, 16th November. Listen to their excellent EP2 below.