Corporeality, n. 'The state of having a body or having an existence related​ to the body, especially as opposed to the spirit'.​ ​This series will highlight seven contemporary artists and explore their work through the common theme of the body.
Jack Whittington​, a San Francisco born and based illustrator, explained to us the unconventional route he took to illustration and how he continues to juggle personal projects with professional commissions. ​His lust series explores the representations of the body in media and culture. The commercialisation of beauty goes hand in hand with the ever-elaborate, cartoonish body ideals in society.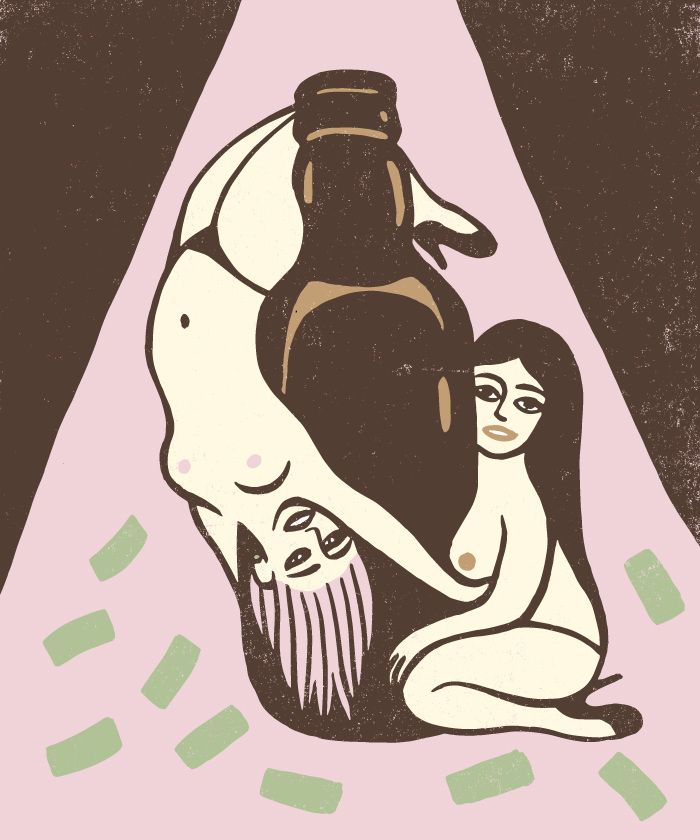 Why did you first become interested in illustration?
When I was a kid my dad had some underground/alternative comics laying around and I was immediately drawn to the style of strong black lines and flat color. Charles Burns' ​Big Baby​ and ​El Borbah​, Los Bros Hernandez' ​Love and Rockets ​and ​Mister X​, Gary Panter's ​Jimbo​, and Matt Groening's ​Life in Hell​ all fascinated me and still inspire and influence me today. I also loved and love Ernie Bushmiller's ​Nancy, ​Hergé's ​Tintin, ​and of course ​The Simpsons​ and ​Pee-Wee's Playhouse.​ I drew obsessively as a kid and ended up going to School of the Arts, a public high school here in SF, where I studied painting, drawing and sculpture and got into film and photography. I studied experimental film at SFAI for less than a year, dropped out and ended up going to SF State and City College before finally getting into Graphic Design and Illustration as a way to generate some income. I want to do everything so I try to keep both my paid and personal work varied and flexible. I don't always know what I'm doing, but I'm always doing something.
How did you develop your style?
I never felt that I was searching for or choosing a style, there were just things that came naturally and art that I was drawn to. Only recently have I thought more about what my style is and what I need to do to refine it. I may draw and redraw something to get it right, but an individual drawing is always done quickly and naturally. Even though most work ends up digital, I find the original, analog drawing essential and most interesting, especially when dealing with natural forms like the body.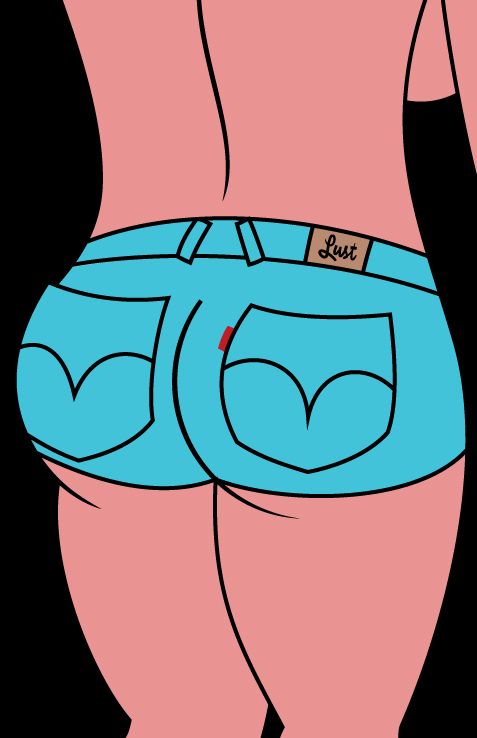 What inspired the Lust series?
When I was a kid my barber had a stack of old comics right next to a stack of Playboys and I would often sneak a peek at a breast before picking up a Batman. Exposure to this juxtaposition stuck with me, so the Lust series is a mash of Little Lulu, Betty Page, and old mail order muscle man and magic ads. I think it's interesting that comics were at one time considered a corrupting influence on par with pornography, in an era where the porn was relatively innocent. I like the idea of every adolescent boy hiding a shoebox full of Tales from the Crypt comics and girlie mags under his bed. American morality can be so oppressive and causes sexuality to be informed in large part by images which have little to no basis in reality.
What do you think of the fascination art and society have with the body? Is it constructive or destructive?
It's inevitable because there is nothing else really. We're bodies and there's no way around that. I think it's hilarious that virtual reality is basically just a porn technology where people can simulate physical interaction, a simulation of the most basic biological function that we've been doing since the beginning and still can just do if we'd get off the phone. I think this is the destructive aspect of how imagery of the body functions. Somehow it makes people forget that bodies are real and natural not just something to represent to others as advertising. People are working out so that they can look good in a two square inch selfie, it doesn't make sense and I think that comes out of being inundated with images. Art can be part of that problem but it can fight and question it too. Maybe I should drop illustration and start doing performance art on the train.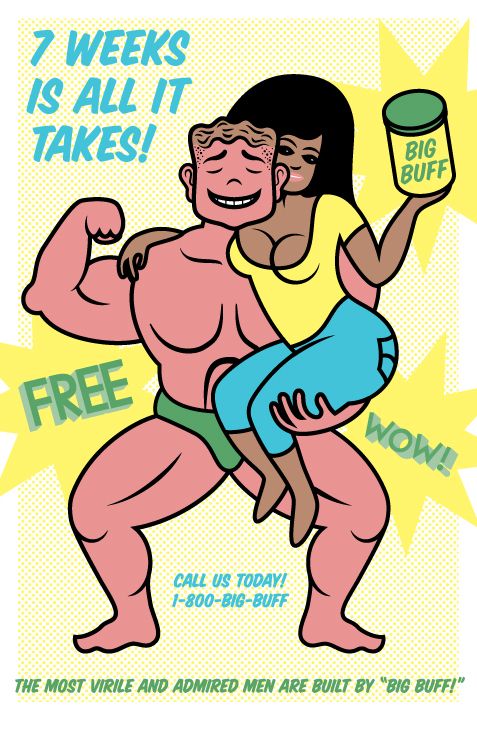 All images copyright Jack Whittington - see more of his work on his website.