What's in an album cover? Everything, basically.
It needs to visually reflect the an album's general atmosphere, as well as work in harmony with the aesthetics of its sound, too. It's not always a much-discussed topic but it's still very relevant – to be successful in the music world requires a mash-up of both treats for the eyes and for the ears, not just for image or branding's sake but for the simple joy of art and creation – of covering one more sense than you need to.
For the latest in our Behind the Cover series, we asked British Sea Power's Yan Wilkinson to describe the process/inspiration behind the cover of their forthcoming new album, Sea Of Brass, which is out on October 30th.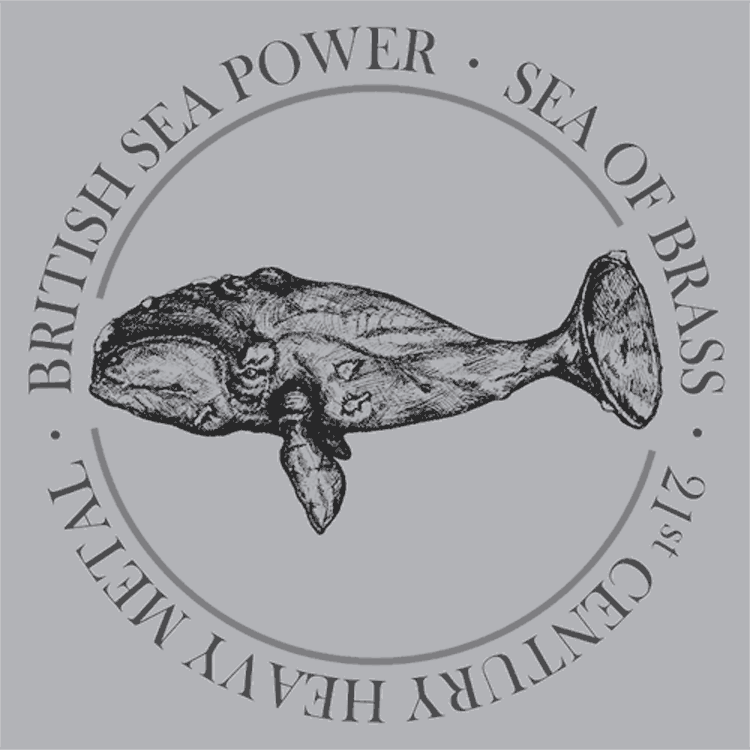 A few years previous to Sea Of Brass, to kill time on long drives between shows, I had got in the habit of drawing BSP related animals on t-shirts. It wasn't a particularly serious endeavour and ended up as a set of animals in human head gear that adorned our Krankenhaus club nights. Boxing monkeys, Roman sparrows hooded hawks, crowned bears, that kind of thing. They were normally done with a sharpie and occasionally in pencil. It wasn't particularly high concept stuff but it was fun and seemed to work in a jokey way. It suited these slightly chaotic evening events.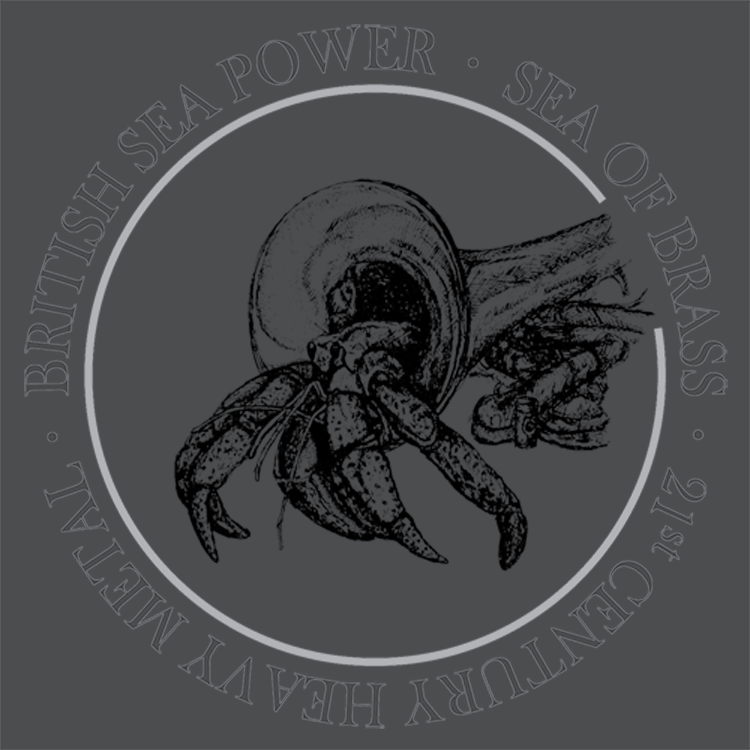 The first Sea Of Brass image was created for what was at the time a short series of live events. It was to be used as a poster/flyer only at this point. I wanted something simple and graphic that directly linked to the idea. The idea being already existing British Sea Power songs with a great big brass orchestra. So I decided to stretch the Krankenhaus animals idea into new territory and an octopus where the tentacles morphed into brass horns seemed the logical step. It was drawn again in ink and pen and had an anatomical sliced open angle where the names of the labelled organs were replaced by the live dates. Musically the project somehow at times reminded me of deep sea or outer space and I decided to turn the drawing into a negative image. As the project grew and became a live recording, DVD and studio album, more images were needed. I drew a much larger piece of a herd of whales using charcoal ink pencil and wax crayon. Several other prototypes in a Roger Dean type way were disqualified too. It was much more detailed and worked for the inside of the LP and as a print but not as a cover. Another ink drawing of a simpler whale with a brass horn for a tail was made and again inverted. This was complemented by a hermit crab taking refuge in a cornet. The blackened inverted image and the way the text was arranged subtlety alluded to the Ramones or possibly metal and rock in general and allowed for a semi-comical link between the project and heavy metal too which was nice.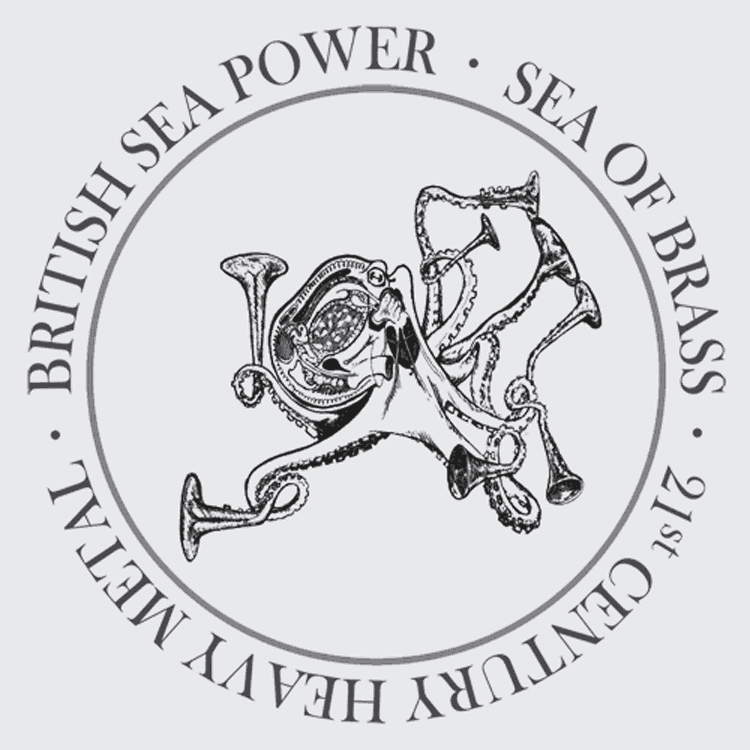 I work with our drummer Woody on the artwork for projects like this. He has a great attention for detail and good skills for layout (photoshop etc) and also makes sure it all translates into a manufacturable item. He actually has a degree in illustration so its slightly odd that he doesn't do the drawing I suppose but this background probably alludes to him being pretty visually aware of space, colour and form. He's a very talented and clever fellow. Myself, I flirted with a bit of fine art education then went on to study typography and graphic design but didn't complete the course. I also paint most days also but it's a very different thing to the BSP artwork more along the lines of Anselm Kiefer or Michel Basquiat. There is something about drawing as an activity which is very enjoyable even if the subject isn't particularly mentally challenging. It makes me feel a bit like a child again.

I was happy with the finished look of the project. The extra touches Woody brought to the design, the text layout and black and white photography all worked well and in sync together with the black and white imagery of the sea creatures. The metallic finish used on some of the lettering nicely ties the whole thing together. The box set worked particularly well felt worthily substantial and quite fitting for the project.