Creation
Since the human conscience began, Black women have been a beacon of light. We have been Queens of nations (Nefertiti, Candace, Makeda), backbones of movements (Sojourner Truth, Harriet Tubman, Shirley Chisholm, Assata Shakur), strategic with penmanship, (Toni Morrison, Maya Angelou, Zora Neale Hurston) and more. We are the muses of the songs that men write about (Ray Charles, Stevie Wonder, Drake, Jodeci, Lenny Williams and Drake, again).
That magical fibre is in every part of us. The way we are shaped. The way we walk. The multiple curl patterns and textures of our hair. How we speak. Our style. Our fashion.We are lively spirits wrapped in flesh full of melanin with bones made of gold. It is interwoven into our very being.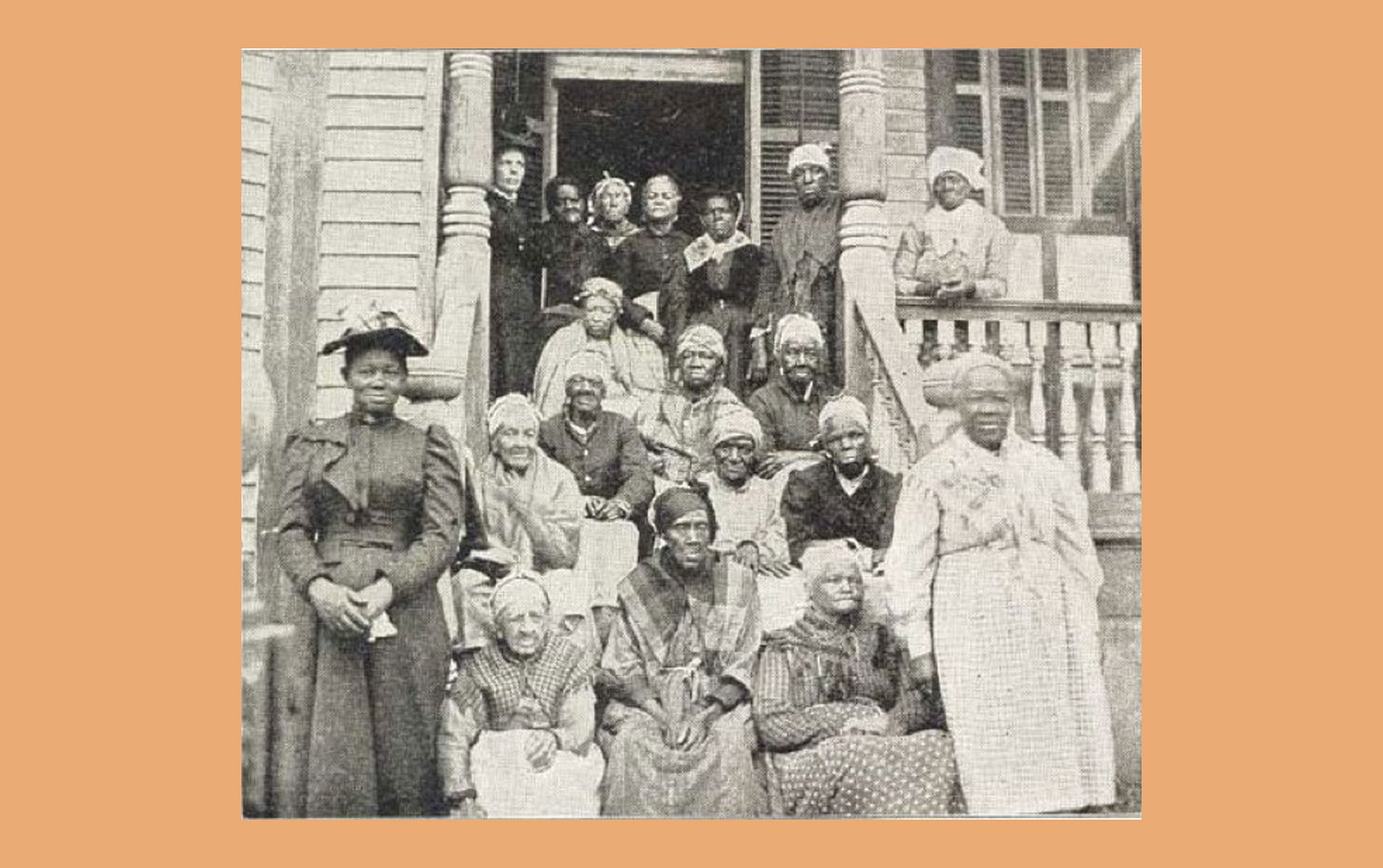 The term Black Girl Magic was coined by author Joan Morgan in her 1999 book When Chickenheads Come Home To Roost while the hashtag Black Girls Are Magic is accredited to CaShawn Thompson. The hashtag took social media by storm via Instagram hashtags and Twitter quotes. The term made it to the likes of media outlets such as CNN, Teen Vogue, and The Huffington Post.
According to her interview with The Wrap, Thompson said that she wanted to celebrate us, as well as put out the idea that we are great and we do great things that other people may not understand all of the time.
It is obvious that the intended use of the phrase was to build positivity around Black women and to Thompson's point, other people may not understand. Some people tried to turn it into something racist, bigoted, or an elevation of some superhuman powers. It is not to put any other group of women down but to uplift our own. It is not supremacy. It was created purposely so to celebrate the least celebrated.
The most disrespected person in America is the black woman.
The most unprotected person in America is the black woman.
The most neglected person in America is the black woman.
-Malcolm X, 1962
Evolution
Over the years, the pride that Black women have carried has poured into abundance into media outlets internationally. From entertainment to everyday life, we have seen Black Women take graceful, yet hard fought strides to the forefront to shake up normalisation. We are dominating everything that we enter. Our Midas touch is unparalleled. We have continued to be beacons, but it is now more recognisable than ever.
We bond in our sisterhood by knowing our struggles are different but the same. We know we are magical because we can make it through. We are magical because of our strength. We are magical because of our endurance. We are magical because we were created that way. There is not just one definition of Black Girl Magic. It is not only what you want it to be, but also a reflection of how you see yourself.
"My whole mission is to take my magic and help other Black women and young girls like me live fearlessly by actualizing their greatness and never turning back. There's not much I am afraid of these days, and I want to spread that influence of fearlessness to other women that look like me" -- Brittany Applegate, Chicago, IL
" To me, #BGM is a communal movement as well as a term of affirmation that is used to complement the unique & individual characteristics of all black women. For me, #BGM is a recognition of my God given strength to face fear and push through, the power in my vulnerability and the courage to share my talents. Lastly, it is my ability to endure the dark sides of life, yet remain optimistic enough to see the good in humanity."-- Ashley Byrd, Dallas, TX
"Black Girl Magic is about power. Power to be who you are, anywhere, at any time." -- Sydney Chandler, Dallas, TX
"I feel as though I am magical because I take on the world each day. I do it while being what society tells me I shouldn't be. Also, I surround myself with other magical black and brown women excelling in their fields and all pushing each other to go further. That's magic in itself" - Camille Gray, New York, NY "I believe Black Girl Magic is important because it helps give those Black women and girls who have low self-worth take a solid first step towards self-love and acceptance" -- Ben Goodly, New Orleans, LA
Our efforts toward ourselves and one another won't be stopped anytime soon. Even though we constantly face obstacles, we are as everlasting as we are strong. For us, #BGM isn't a fad nor is it temporary. We have made our mark and will continue to do so.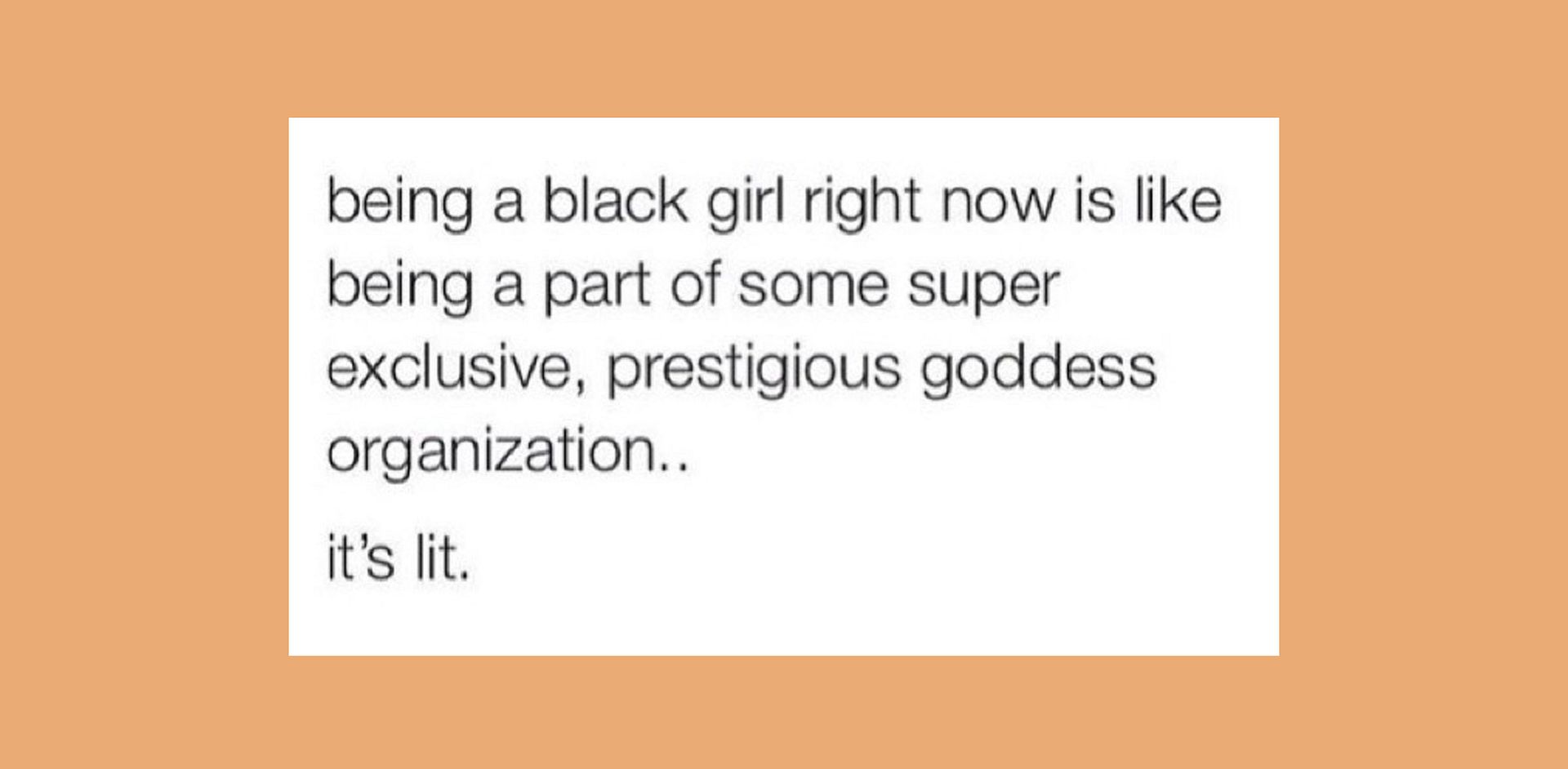 ...and you can't even put us out (perfect time for a Drake reference.)
Credits
Brittany Applegate is a regional marketing manager. She is also a mogul in the making with her self-named brand consulting company. For more info see www.brittanyapplegate.com. Affectionately known as BA, she prides herself on being creative and authentic as well as being one of the best freestylers in her circle.
A former college volleyball player, Ashley Byrd is a financial analyst as well as a staunch supporter for women finding both inner and outer beauty. Earlier this year Ashley started her own makeup business in the Dallas area to promote not only beautiful faces but beautiful souls. Bella by Ashley Monique has been all over Instagram since her inception slaying one look at a time. Ashley also can be seen with friends being a human rap jukebox and disavowing circled cereal.
A native of Dallas, TX, Sydney Chandler is an assistant buyer at a major high-end retailer. Being dedicated to the empowerment of women and letting Black Girl Magic thrive, she founded The Baddie Brunch in 2016. Chandler curates monthly brunches and happy hours devoted to women to come together to celebrate one another as well as discussing hot topics in culture, entertainment and life. Chandler also takes up the zodiac as a hobby. She loves to be able to read people and know compatibility with other signs. She notes it as an excellent guide to help work and coexist with others.
Camille Gray is an integrated marketing manager in the New York area. Time Careers featured her #WednesdayWisdom. In her spare time, you can see Camille running around New York figuratively and literally as she enjoys entering in various races in between planning her takeover of the media world.
By day, Ben Goodly works in the oil & gas industry as a Sales Engineer serving oil refineries. By night he is working to earn his MBA from Loyola in New Orleans, LA where he currently lives. When he takes a much-needed break from the realities of life he enjoys spending time with his hobbies; his food blog B Good Eats & Treats and his food photography which can be found on his Instagram.
Brittany Bullock is a writer of random life stories and lessons via her Medium platform as well as a serial event goer and photo taker.