Many of the most memorable works in music were never intended, or at least never started out as destined for the coded confines of mp3 format. Often the most celebrated compositions, even club 'killers' as perfectly pop or audiophilic as they may be, began life for more than one sense and in more than one dimension. Not to call any of the tracks that come to mind one dimensional -- music has the power to cross our wires in the same way a deaf person may 'hear' vibrations. Not speaking from experience with that example, but we could imagine it is the same when a piano 'paints a picture'. Music is often born from many parents, some with strings and some with lenses, and the hybrid harks back to that physical romance. Nothing new there.
David Bowie's Diamond Dogs was an operatic ode to George Orwell's Nineteen Eighty-Four, a story it unfortunately told off the page but away from the stage. The post-apocalyptic vision was somewhat realized theatrically with the set of Bowie's imagined 'Hunger City', built from stadium to stadium of the tour. Not one to suffer constraints on a concept. Working out unintentionally perfect, the similarly apocalyptic F# A# ∞ by Godspeed You! Black Emperor in a way became the armageddon of Efrim Manuck's 'Dead Flag Blues', meant to be a screenplay itself, when inspiring Danny Boyle to conceive of the derelict and feral world of 28 Days Later -- albeit with the rabid rather than ratted lurking in the shadows. This is to say that musicians have moved in the wider art world for a while, something that is telling in many a concept album; but what of electronic music, perhaps now more credible in our digital day?
It was unsurprising for some when Jamie xx was announced to be contributing a soundtrack to paintings of The National Gallery collection, curated by Minna Moore Ede. Speaking of his scene or genre however, Jamie Smith's invitation to dispel the "totally nineteenth-century construct" of silence during 'Soundscapes', in Ede's words, not with an orchestra or even analog equipment but by computer, pushes the fold. Or crosses a line. It wasn't shocking in Jamie's case because he gives the impression of a culture vulture, but the card holding 'it crowd' of critics circled and picked at his "experiential" I.T. (so-called) artistry.
Field recordist and Attenborough accomplice Chris Watson, or sound artist Susan Philipsz were hardly raved about, but none so reviled as "sonic interloper" Jamie and his "21st-century chill-out room" (Ben Luke, Evening Standard). It was daft, pointless, sycophantically of the YouTube age (Jonathan Jones, Guardian); a lame attempt to fulfil "a social debt to the youth" (Suzie McCracken, Quietus).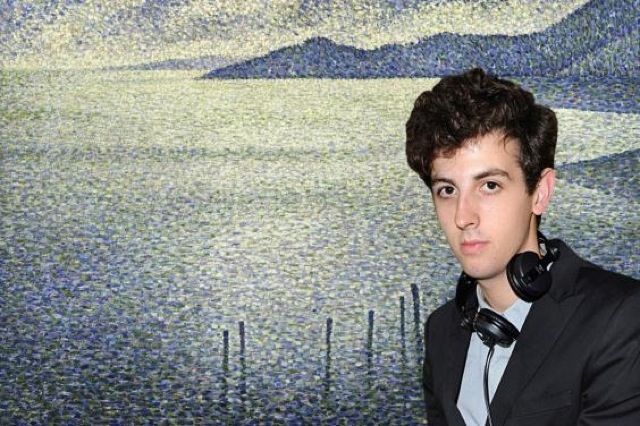 Controversially in vogue, sub-cultural icons are reaching up to higher culture and either not finding hands slapped away, or in fact seized upon to shake. Under their own onus these underground upstarts have of course already made waves outside of wav. Ever at the avant-garde, Jeff Mills has created myriad physical art from the same machines he would play a club; often much the same music too, as with his recent retrospective scoring of the formerly silent Woman in the Moon which received favourable reviews on album too.
Theo Keating aka Fake Blood, not so much distinguished in the tradition of techno, was probably more surprising to many when he did his own rescoring of horror film Suspiria at the BFI. But, exhibitions and installations are costly to construct, risky on resources. Someone like Matthew Herbert is almost as renowned for his experimental visuals as his audio, the Roundhouse in London holding the ethos to be "a blank canvas to artists of all disciplines" as senior producer Lucy Atkinson puts it, recognised that when he composed (using only sounds of the human body) for Ron Arad's 360-degree installation 'Curtain Call'. "Those moments of combining art forms can create some of our most memorable gigs"; even so it is dangerous to dabble in for others without its own demographic.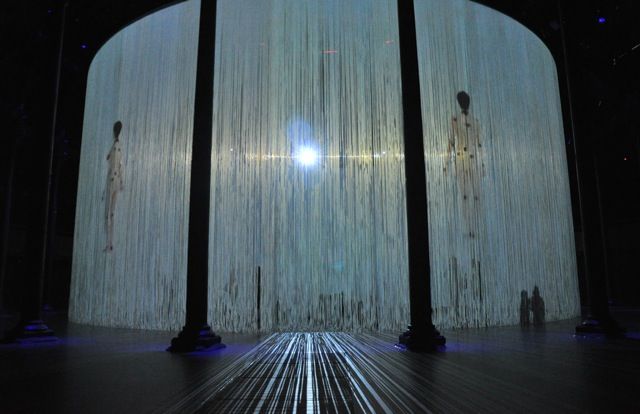 Though there is a trend. You could get a copy of - or stream - several examples dependent on this trend toward collaboration - or collusion - with electronic music. Franz Kirmann's Elysian Park out just last week was morphed into a 14-track structure from the endless loop of 'Hyper Trophies': the fashion project it was originally commissioned for by Berlin studio Zeitguised. Once again evoking apocalyptical themes so synonymous with industrial, or ethereal, often dystopian sounding electronics, ghostly female models were cast on nocturnal backdrops.
For Franz, it fused with the science fiction of Michel Houellebecq's The Possibility of an Island, where clones reflect on the vacuous lives of their originators. Hard to convey in words, but easy to get a gist of from the music. It is not the dreamlike electronica of previous work by Kirmann, that "nostalgic, sepia world" that was really "a compilation of my first years... of frustration working with the hardware." It was a "conscious rupture" from that into a world with narrative and direction made possible by commission: "it's not about trying to seduce anymore, to be pretty." Franz is right, "sound art is not a very recent practice," but the "democratisation of digital technology" has meant that even in high-brow settings you can spit out "glitched up weirdness without anyone batting an eyelid".
Wider familiarity has lead to narrower distinctions - though distinctions remain. Actress performing with the London Contemporary Orchestra is a massive crossover, but it was the Contemporary not the Symphony. That may be making a case too far. The point is that Actress may never play Royal Albert Hall, should the brutalist Barbican be the glass - worse still concrete - ceiling? Soon to play the Illuminations music and arts series in London, October 29th to November 11th, is darling of dubheads The Bug.
'Sirens' was commissioned for an exhibition at the Berlinische Galerie, but soon morphed into a mirror to the artist Kevin Martin as he mulled over the complications in childbirth of his son. The program also includes Forest Swords venturing away from critically acclaimed Engravings into, not engraving, but a composition for dance piece 'Shrine', being debuted at the Museum of London.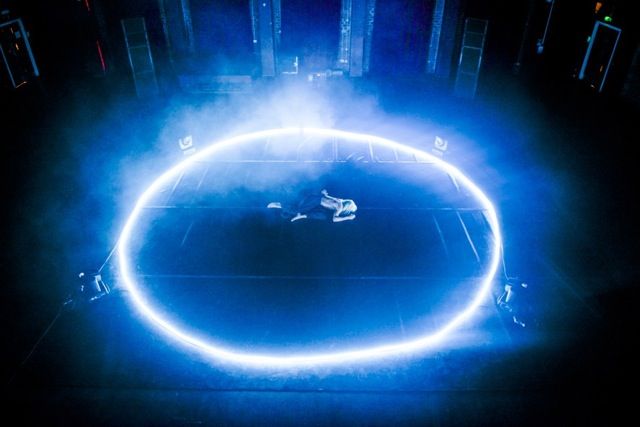 The late night event at the Museum - Museum of Lost Sounds as it is named - is a walk on the wild side for this cultural institution amongst others exploring exclusively evening events, many of which extending a hand into electronics. Cosmo Sheldrake will present a performance plucked from the archives of the Museum of London. As an electronic artist with substantial fame in other genres, whether with Johnny Flynn or through his own Radio 1-friendly tracks, the attraction to "rummaging through the vaults of fascinating memories" isn't entirely academic, or voyeuristic, but unpredictable and pioneering. The resources of the space as with the space itself "resonate", and whether playing on a fishing boat or the back of a horse and cart or the Museum of London, it is a chance to create in response rather than recreate from rehearsal "in conversation with the space".
As far as the organisation orchestrating this particular trend goes, Museums At Night of Culture24 believes strongly in this move toward 24-hour, open access to our institutions. The innovation resulting from it is the initiative. In the same way that breaking conventions of these cultural spaces creates possibilities for previously outsider artists, it makes possible this often "exceptional thing to do" for huge groups outside the normal market. Rosie Clarke of non-profit Culture24 spends all year consulting with curators, collating case studies, and conducting a campaign most publicly expressed in your local museum or gallery late.
It started out as an annual affair, a "social occasion without kids, backpacks and clipboards," but has grown into two official events and the Victoria & Albert Museum for one putting them on monthly. A little while back V&A in all its marble was ringing with a jungle set from Kate Tempest and Welfare Unit - "taking it back"... to Lewisham? - and now it invites another crew from South of the river in Gal-Dem, online magazine for women of colour that with London MCs will 'twerk to empowerment'. One can only imagine the repercussions if that were set to National Gallery paintings. This very percussive approach is carried on with Gold Panda at Firstsite in Colchester for Flipside Festival; 8mm Orchestra at Nottingham Contemporary showing off sampled, semi-improvised music reminiscent of mainstream success Public Service Broadcasting, to soundtrack the psychosexual, reefer-crazed experiment in silent cinema that is Daughter of Horror.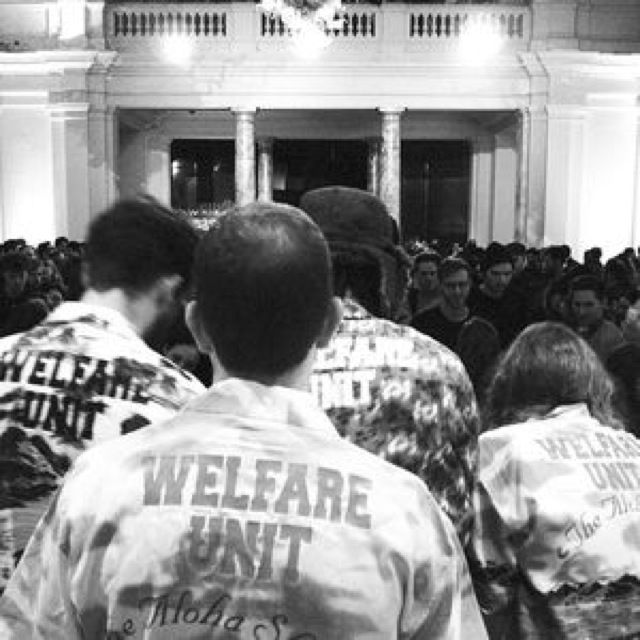 Creating a shadow to the daytime activities of these cultural spaces could be the answer, one could hope, to involve emergent electronic artists with the, in both senses anterior world. Artists in residence at the Horniman in Forest Hill do make Rosie "wonder if it is not as well known amongst experimental musicians that they are very welcome to come and research in the collections of museums and galleries... if they have some film or image and so on for an idea or concept, they can actually spend some time with the specialists and handling these inspirational materials."
The move to digitizing too, after all, is about "providing pathways" to engage, or re-engage. Sadly, "in terms of commissioning new [digital] art there just isn't the budget [for most] to do that weighed against the main remit of preserving current collections, to share them and tell their stories in new and unique ways." That said, inter-relation between the day and night-time economies, the cultures and stereotypes that inhabit those worlds, is the dream and remit of Rosie.
If artists will it then there are ways. "There are limitations based on the heritage status of these places, but they have a key role to play in the nighttime economy of cities. If promoters wanted to reach out to museums and galleries, the door is open. If you want to see this in action head to Liverpool or Newcastle during the May [Museums at Night] festival, it becomes this cultural carnival for all different generations walking from venue to venue. If you have an idea for something you want to have in these spaces, whether that be digital installation or bizarre sound experiments, production are keen for the input and involvement of those in their community..."
In fact, with all the closures of venues constricting electronic arts and club culture, it is opportune to remember that these cultural spaces are in fact publicly owned. They do belong to Lewisham, to Peckham, as much as Kensington - and the cultural geography is changing. The Houses of Parliament will be hosting 'Rights and Rebels' with the folk of BBC 2, but there really is nothing to say that the vaulted hall won't one day soon host 'Raves and Reggae-Fusion' with the residents of Rinse FM. "Running riot with glow sticks", as Rosie says, with quick reference to some cursory rules against heels and red wine to protect the stone...!