"I work with my ignorance" declares Hassan Khan, the Egyptian-born artist-cum-musician, to an audience spread around the Whitechapel Gallery's hall. Khan doesn't write music yet he has worked with various instruments and instrumentalists, from brass ensembles and string quartets to classical Arabic music. He relies on his ear, and of course, his computer. Improvisation plays a big part in his performance, which the artist himself refers to as the 'live version of a music studio'.
Using an ever-changing array of mixers, filters, processors, virtual synthesizers and live mics, Khan produces an evolving dialogue between composition and interpretation. He finishes with one of his most recent works, Taraban (2013), a remake and study of two early 20th-Century Egyptian songs by Youssef El Manialawy. Khan says that the piece is the result of a collaboration with classical Arabic musicians and singers. It lays down melodic patterns devised from the transitions of the original tracks in order to create a new articulation of an old form.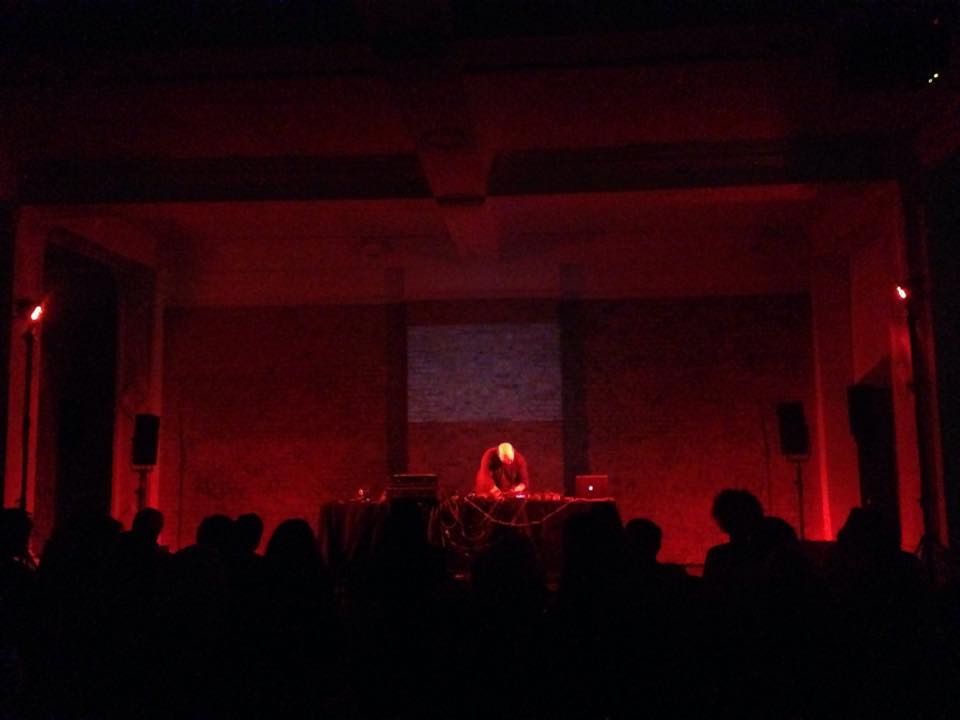 Instead of performing one his infamous 'megasets' in one go as usual, Khan introduced each piece individually, opening with the history and inspiration for each of his pre-recorded compositions. His pronounced artist statement turned what would have otherwise been a highly conceptual and intangible hour-and-a-half into a holistic, engaging experience with a simultaneously chaotic yet controlled soundscape. Khan maintains a certain level of coherence and nothing seems scattered. Ostensibly cluttered mounds of cables are the perfect metaphor for Khan's work; although it might seem scattered at first Khan is in full control of his chaos.
Khan is just one of many groundbreaking avant-garde composers and artists performing in the Whitechapel Gallery this Autumn. The performance is a part of the gallery's new event series "Music for Museums" which explores the intersection of visual art and experimental music. The project revives a certain aspect of the 1960s trend of allowing artists to utilise museum spaces for experimentation and collaboration rather than the more traditional concert hall setting.
"Music for Museums", named after Céline Condorelli and Gavin Wade/Support Structure's 2008 audio project of the same name, features a series of live performances, a film programme, and audio interventions in the public areas of the gallery. Artists and musicians from the Fluxus and Minimalist generation to creators of contemporary compositions and improvisations will be contemplating themes from Electronica to Machines and Sonic Spaces. A programme of free film screenings focusing on the dynamic relationship between moving image and music will be running alongside the ticketed music performances. Future events in this series will include performances from artist such as Ryoji Ikeda and Carsten Nicolai, Oliver Coates, Mark Fell, Dominic Murcott, Rhys Chatham and Thurston Moore.
Music in Museums runs till 29th of November. More info and tickets on Whitechapel Gallery's website.