The "largest photography fair ever staged in London" said the blurb for Photo London. That statement is undoubtedly true what with over 70 galleries exhibiting work in the labyrinth of numerous rooms, corridors, and floors at Somerset House, consisting of thousands of photographs in total.
So, I was not expecting my first experience of the inaugural four day long festival to be the hearing of the words "coy blow jobs" - these words slipping from the mouth of the ever-articulate art historian Tim Marlow in discussion with contemporary photographer Rut Blees Luxemburg. More on that in a bit.
A myriad of photographic genres and areas were represented from the various galleries shown in the many mazy mezzanines within the Neoclassical building. Classic photographers such as Diane Arbus, William Egglestone, and Eugène Atget. Commercial photography featuring iconic David Bowie portraits and work from Rankin - this side of things I'd say the least interesting part of the festival, somewhat anaemic around such great pieces. Contemporary British photographers Tom Hunter and Lydia Goldblatt hanging alongside artists already embedded in popular culture psyche like Man Ray and Andy Warhol. Large-scale images by Nadav Kander and Thomas Ruff around the corner from the very earliest photographs ever to have existed by Henry Fox Talbot. Contemporary, experimental, modernist, post-modern, mixed-media, European, American, images from any part of the globe from numerous nationalities (a special shout out to French and Japanese galleries with a strong showing), from any era. Something for everyone - and easy to find work quickly if one particular space was not your photographic cup of tea.
With photography maturing as a medium within the art world and becoming ever more recognised in this community - particularly in London - the timing of the inaugural festival is on point. The Victoria and Albert Museum continues its fine work of making the most of its vast archive, independent photographic galleries continue to emerge, and the fine work of Simon Baker at the Tate (holding the position of Curator of Photography and International Art, a position that didn't even exist seven years ago) taking photography seriously after years of arguable neglect in the capital. This is all without even mentioning the glorious and rapid renaissance of the photobook in recent years (Tate Modern hosting Offprint across the river at the same time over the weekend incidentally on this subject).
Fertile times. Perhaps inevitably the exhibition was an overwhelming experience given the expansive nature, but after a couple of trips I've picked out some highlights from my time there.
More than 20,000 visitors attended the fair over four days last week - and Photo London 2016 has already been confirmed folks: 19th-22nd May 2016, again at Somerset House.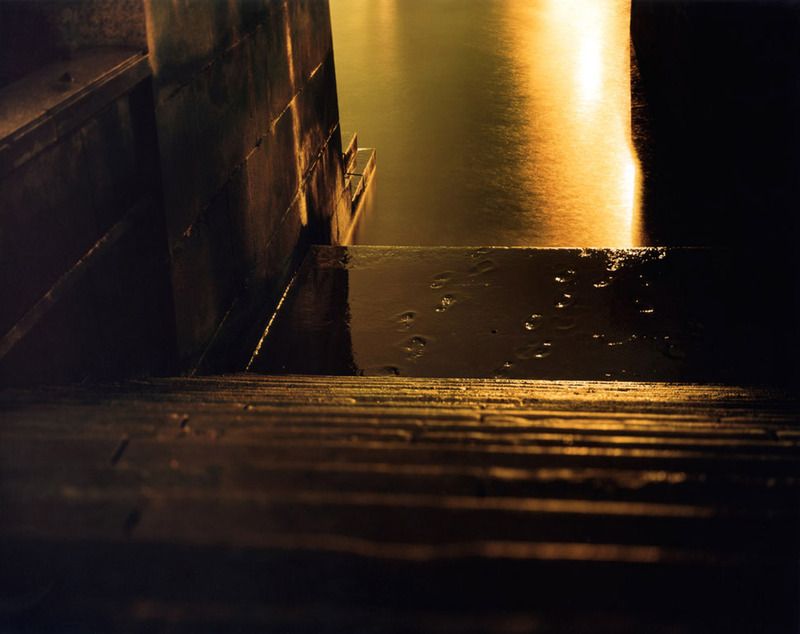 1) The aforementioned talk between German-born Rut Blees Luxemburg and Director of Artistic Programmes at the Royal Academy of Arts, Tim Marlow. One of the strengths of Photo London was the carefully selected Talk programme featuring the cream of the photographic crop, with a myriad of discussions daily.
London and the Narrative of the City Space had Marlow insightfully steering the conversation as the pair looked at past and ongoing series by Luxemburg. Her work, generally working within the theme of urban spaces at night, is undeniably beautiful and indeed widely known (if you're not a photo geek you'll be au fait with images as used on the album covers for The Streets' Original Pirate Material and Bloc Party's A Weekend In The City) though is also contextually dense - her artist statements often citing Greek Gods, philosophers, and poetry. Therefore it was a joy to deeply explore the work in this eloquent vocalised manner and hear from the artist directly, and how Luxemburg seeks to enlarge the vocabulary of the city. Also discussed was her role as a "flaneur" and what it means to be a woman in these public spaces in the city, modernism, and of course "coy blow jobs" - the phrase used being "coy blow jobs.. they're not leisure, they're something else."
2) Lewis Baltz always preferred to be known as an artist as opposed to a photographer - photography merely a vehicle to express his often austere, mechanical work. As Gerry Badger said in an obituary for Baltz late last year:
"His understated, stripped down, formally elegant pictures burn with an imagistic intensity and seductiveness that belies their spareness. His pictures derive from Lewis' intelligence and his own passionate involvement with subject and subject-matter. For him, form was always at the service of content."
San Franciso-educated Baltz broke through in the late '70s as a protagonist figure in the New Topographics movement alongside other classic players such as Robert Adams and Stephen Shore - generally working in black and white throughout his career. However in Photo London it was a large scale colour image that gripped me, titled Cray supercomputer, CERN, Geneva from his series 89/91 Sites of Technology, representd here by Galerie Thomas Zander.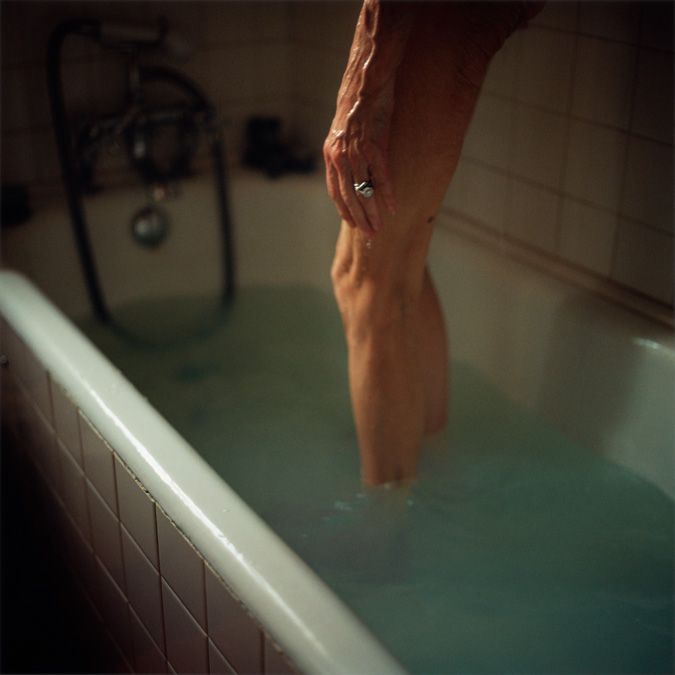 3) Lydia Goldblatt - also our header image in this article. The London-born photographer created the series Still Here, 2014 from which these images belong to - a deeply touching body of work that "are from a series about my parents, focussing on my elderly father's mortality, and stemming from a desire to address the inevitable changes wrought by his approaching death" as stated by the artist.
The rich 45 images span three years, with Goldblatt executing sublime composition, astute, warm colours while utilising light and shade to create something deeply compassionate and never veering towards the crass, uncouth territory that this subject matter can fall into. These two images in our article were selected for the show at Photo London via The Wapping Bankside Project.
4) Talk two - Stephen Gill. It turns out that Gill is a hugely prolific photographer, something that was news to me. Gill raced through his vast body of work over the past 10/15 years over the course of an hour, with slides from each of his projects being our visuals "more like an animation than a slideshow" as Gill dryly put it. Throughout his career he has predominately worked in Hackney and his passion for the area came through - documenting the pre-Olympic days of the early to mid '00s, thus his work becoming even more resonant today, what with most of the places appearing in his images simply not there.
I'll be blunt: I adore Stephen Gill, as a photographer - and now as a person. The processes he uses are highly individualistic - yet always apt, the form suiting the content. His infamous series Talking to Ants, 2014 saw Gill using a camera he had bought in Hackney market itself, and then inserting objects and creatures that he sourced from local surroundings into the body of his film camera. The results are surreal, intriguing and as unique as the processes he uses. In Buried, Gill literally buried Polaroids taken in the area, only to dig the somewhat decomposed photos days later (after it had rained, Gill pointed out).
His somewhat obsessive photographic traits had the audience exude a deep warmth to Gill the man during the talk, and his earnest explanations and unpretentious vernacular charming all in his presence. A very British, almost eccentric photographer in many ways, and one we should treasure.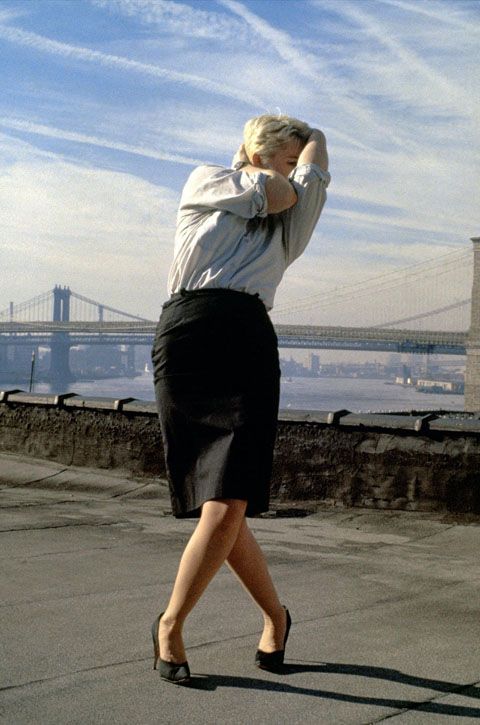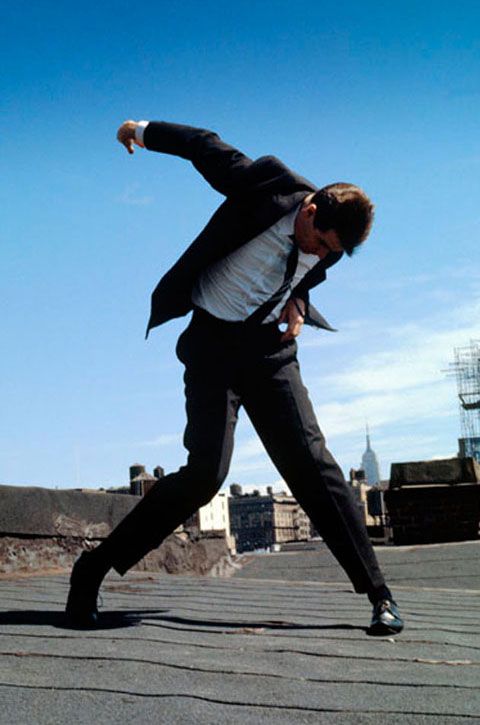 5) Brooklyn-born, Long Island raised Robert Longo works within many artistic mediums, but it's his photographic series Men in the Cities (1979) in New York that remains his most famous work, and appeared in Photo London alongside a must-buy photobook.
Men and women dressed in business attire feature in the many images, with their bodies contorted to create hypotonic shapes and equivocal choreography. Fun fact: these photographs can be found in Patrick Bateman's apartment in the film American Psycho, and here at in camera galerie.
6) Stephen J Morgan has worked primarily around Birmingham where has was born and raised, and has focussed his artistic practice on memory and its relationship with photography.
I Was Born An English Catholic is one such body of work that explores this area, with the photograph Where My Grandfather Drank #1 from the series appearing at Photo London represented by The Wapping Project Bankside. Here are words from the man himself on.
"In the Ladywood Social Club in Birmingham there are three bars where my grandfather drank and two stages that he sang on. I didn't want to document the club or the people who occupy it, not in a direct way. My memory is made up more of environments than of people. I wanted to show where he stood and where he sang. Five images were enough, no more, which was a revelation to me. Through this work I started to question my relationship to religion and my Irish heritage and how this shaped me and gave me my identity."
---
Other highlights