New Jersey music has been making the news as far back as 1759 when America had its first composers- Francis Hopkinson and James Lyon- in the same year. Since then, it has grown to be home to popular music venues, such as The Fast Lane in Asbury Park that welcomes the American singer Billy Chinnock and several other traditional musicians.
Music in New Jersey is performed literally everywhere, including in local living rooms, cafes and small clubs. It has also extended to the younger generation, as seen in the Forth Wanderers group that signed with Marathon Artists and Father/Daughter Records, as teenagers, to release their debut EP SLOP.
What Makes Music in New Jersey Popular?
Talented Artists
The music in New Jersey is diverse and this can be seen from the lineup of artists over the years, making the industry bloom. Consider Angelo Badalamenti, George Clinton, Manuel Barrico, and Barbara Bonney from decades back. The Official Site of the State of New Jersey recorded Frank Sinatra's music as a force in the Billboard charts through the 90s. Worthy of note is also that his album Only the Lonely was a number 1 best seller in 1958 and topped the charts for 120 weeks. The trend of legendary music started a long time ago.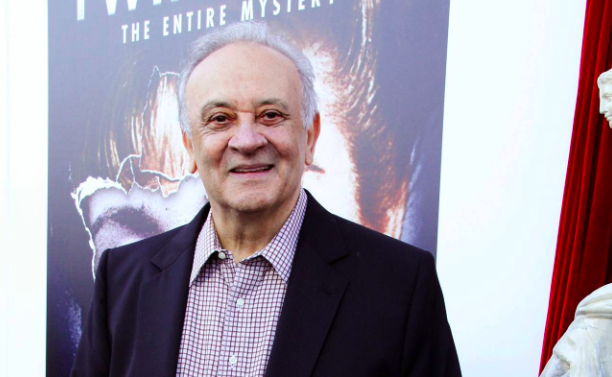 Angelo Badalamenti in a windowpane shirt and black suit jacket
There are also modern iconic musicians like Bruce Springsteen, Jon Bon Jovi, Whitney Houston, Queen Latifah, Misfits, and Dionne Warwick. The list is endless and it only shows how much talent has been established in the music industry in New Jersey and what more to expect.
Best Disk-Jockeys
Music made with top-name DJs in New Jersey can never go wrong, as they have some of the hottest and most experienced Disk Jockeys covering all forms of events.
Access to Good Music
When it comes to good music from New Jersey, most people are familiar with Bruce Springsteen and Jon Bon Jovi but the state has a history of more bands in different genres. In addition to that is the easy access to listen to the best live music in New Jersey. Some of these venues include:
The Court Tavern, New Brunswick Asbury Lanes, Asbury Park The Saint, Asbury Park MetLife Stadium, East Rutherford The New Brunswick Basements, New Brunswick The Brighton Bar, Long Branch Dingbatz, Clifton Hopewell Theater, Greenwood Ave. Mill Hill Saloon, Trenton Tierney's Tavern, Montclair Stone Pony, Asbury Park Northern Soul, Hoboken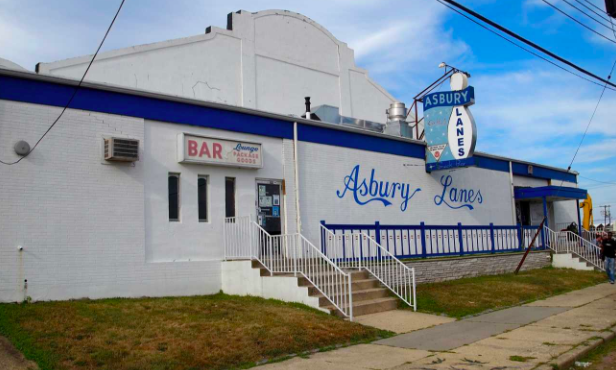 Asbury Lanes white building with blue accents in Asbury Park
In general, folk artists from New Jersey can be heard anywhere, whether in unlikely places like clubs and coffee houses, or in corporate settings like churches, concerts, and festivals.
A Loyal Audience
Due to the consistent record of good music over the years in New Jersey, the fan base for the music industry has grown. Many lovers of the New Jersey music scene have stayed loyal to the brilliant content and array of iconic musicians from the state. This not only encourages better content from musicians but also puts a stamp on the state being a vibrant music scene.
The Bottom Line
The music industry in New Jersey is quite impressive for many reasons as highlighted in this article. It is a place to explore your music interest genres and also to grow as a budding musician. Being in New Jersey alone improves your sense of music, and in John Hammond's words, who is a talent buyer, "Artists being New Jersey-based is definitely one factor I look at in making booking decisions. I also consciously made a point to expand our booking strategy to encompass other vibrant musical scenes in the state, including the Shore area and South and Central Jersey".