We first featured The Velvet Cell (TVC) on these pages some four years ago, when the photobook was at the more embryonic stages of its life having formed in 2011.
Since then, TVC has continued publishing at a prolific rate, notching up scores of photobooks containing subject matter from across the globe utilising many photographers - curating images and projects that fit into the area of "modernity, urbanity and social structure." Éanna de Fréine is the brains behind the one-man operation who is based between London and Osaka mirroring the International vibe of his creation; and being the well-travelled person and fine photographer that he is, his work occasionally features in the series.
In this article we'll look at a couple of photobooks from Booklets: Set One that contains five photobooks in total.
The New City is a project by Belfast photographer Gavin Mullan, which explores Craigavon, a "new city" that was built in 1965 between the towns of Lurgan and Portadown in Northern Ireland - originally influenced by cities such as Milton Keynes. The majority of plans for development and construction of the city never materialised and today consists mainly of uninhibited space.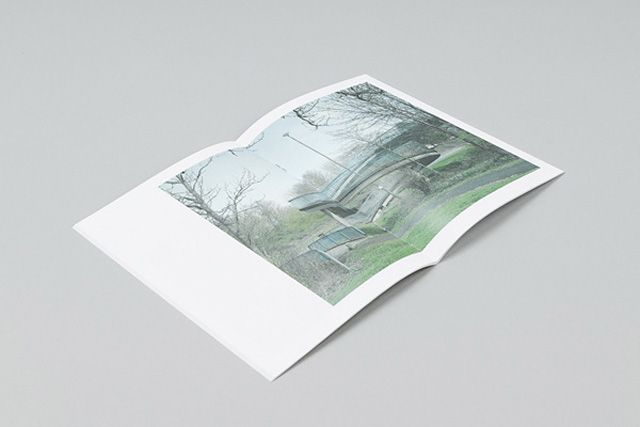 Mullan's images focus on these (mostly) uninhabited spaces with the images selected here devoid of human life, but with traces to be found in the photos. At first glance it feels as if these images could be taken from any number of places within the British Isles, but on closer inspection the clues are there - the Union Jacks and Northern Irish flag peeking through in the backdrop.
The scenes feature an underpass with graffiti, a winding overpass with rails, terraced houses with stained exteriors; one image sees an area of fenced off rubble, the muted pallet of trees in both the foreground and background mirroring the dereliction in the centre of the frame. It's an understated yet highly memorable affair with the images working strongly as a set, ideal for photobook form. Mullan's photography generally contains a strong social conscience executed in a subtle, quiet way and this project is no exception - he had previously undertaken a body of work titled No Consent in the Irish village of Glengad, County Mayo, where he focussed on issues arising from Shell Global's plans to develop the area surrounding a large natural gas field. A lengthy ongoing battle ensues with locals - even resulting in a hunger strike in protest. Anyways, it's certainly worth your while.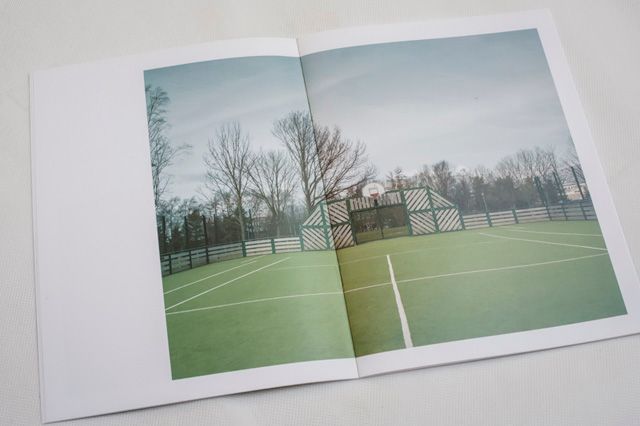 As previously mentioned Éanna de Fréine occasionally features, and for this series has two photobooks from his travels: Hualian and Tainan. Tainan is Taiwan's historical capital, and this set contains images from the urban landscape of various decaying buildings and streets bursting with character. It almost feels as if the book is set out chronologically from morning until night all within the same day - being that it ends with a few beautiful nocturnal images. I have no idea if this is actually the case or not, and in many ways I wouldn't even want to know so as to keep my own narrative of events as my own, imagining a day in the life of the photographer walking around for hours on end, exploring the streets, soaking in the vibrant atmosphere and intriguing scenes.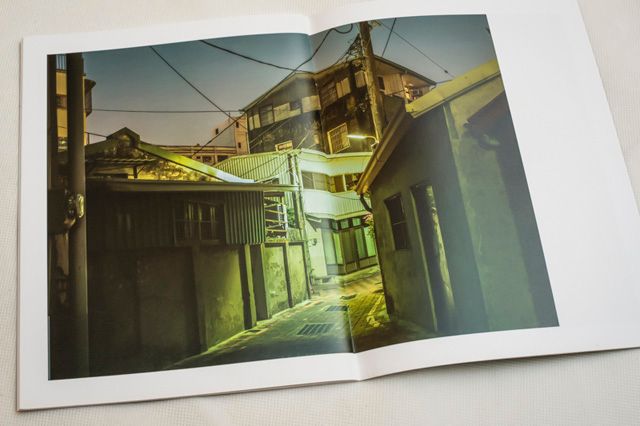 Booklets: Set One is available to buy for £30 and contains five photobooks. They can individually be bought for the low price of £7 per book also.