Whilst living in Poland over the past two years, I've been casually photographing record shops here and there. Going back to England for an extended stay, I was excited to revisit some of my old digging spots across South West England. Some had moved, some had changed and some spots had closed down. Here are five of those spots:
Wanted is a serious spot with a lot of hard to find vinyl but don't let that put you off - John who runs the shop is very friendly, extremely helpful and there are records for all buyers. The shop is part of the fantastic St. Nicks Market in the center of Bristol and boasts a wide range of genres and some great paraphernalia adorn the walls
John is very passionate about what he does and we spent ten minutes just talking about neon signs and how he found the one above the counter. It's no surprise that Wanted attracts many musicians passing through Bristol. The Facebook page for Wanted boasts photographs of Africa Bambaata, Young Einstein (Ugly Duckling) and Bunny Lee to name just a few.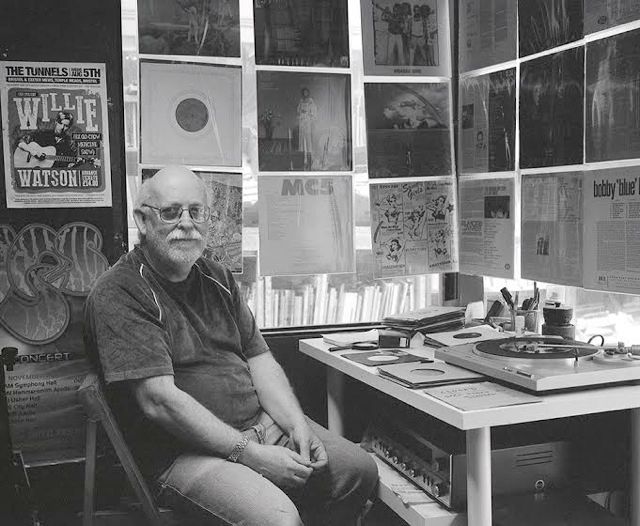 Look out of the window of Wanted records and you'll see Tony who runs Face the Dawn. Its Internet presence is close to zero, but if you're visiting Wanted it's near impossible not to go to both. Face the Dawn has a great selection of second-hand folk, psych, prog and a lot of classic rock. Expect Tony to be spinning King Crimson.
Drift is a family-run record shop consisting or Rupert Morrison along with Mum Jenny and Dad Graeme. Found in the hippy town of Totnes, the shop fits in well at the top of the high street of mostly independent shops.
The shop is extremely spacey and light for a record shop and dispels the cliché that all record shops are dark and dingy spaces with no room to move. Drift stocks a well-curated selection of new releases and the staff picks are always on point.
As well as running the shop Rupert is also the editor for Delux: a fantastic newspaper about record shops that I can't recommend highly enough.
Tucked away on Cheap Street, Frome is Raves from the Graves. Richard started Raves in 1997. It used to be that they had so many records the shop consisted of two buildings next to each other. It was the kind of shop you could spend a few days in only to scratch the surface of what they had here.
The shop has now been split into two locations with a new Raves in Warminster that now holds the bulk of the second-hand vinyl. With the shop in Frome handling new releases and DVDs. The two shops handle a lot of stock, but they're also happy to order things in.
The last time I visited Cloud 7, Tomasz was operating out the back of a shop. Three years later and Tomasz had moved down the road and had grown the shop. Since taking this picture, Tomasz has moved the shop again. This time to Poland! With online business doing so well in Poland, he's decided to move back to his home country and closer to his customer base. It's always great to see shops that straddle the physical/online store and I'm looking forward to visiting the new shop in Zielona Gora.