Back in March, we were in Austin to play SXSW for the first time. We made some great memories and played some of our best shows ever. Part of this great experience was the beautiful place we were staying at. Lynn and Kent were our hosts and their place was such a beautiful retreat. Though it was a bit more than a one hour drive from Austin, we loved to go back there. You could hear all the nature and sometimes even a coyote during the night.
So we had some inspiring conversations, good coffee and probably the best Mexican food ever. One night, coming back from a long day at SXSW, Kent showed us how to prepare summer rolls with a little Texan flavour. Since I'm not really into meat, he showed me how to make a vegetarian version. Unfortunately, I had to change some of the ingredients, since I'm not in Texas anymore, rather back home in Berlin.
So here's the recipe: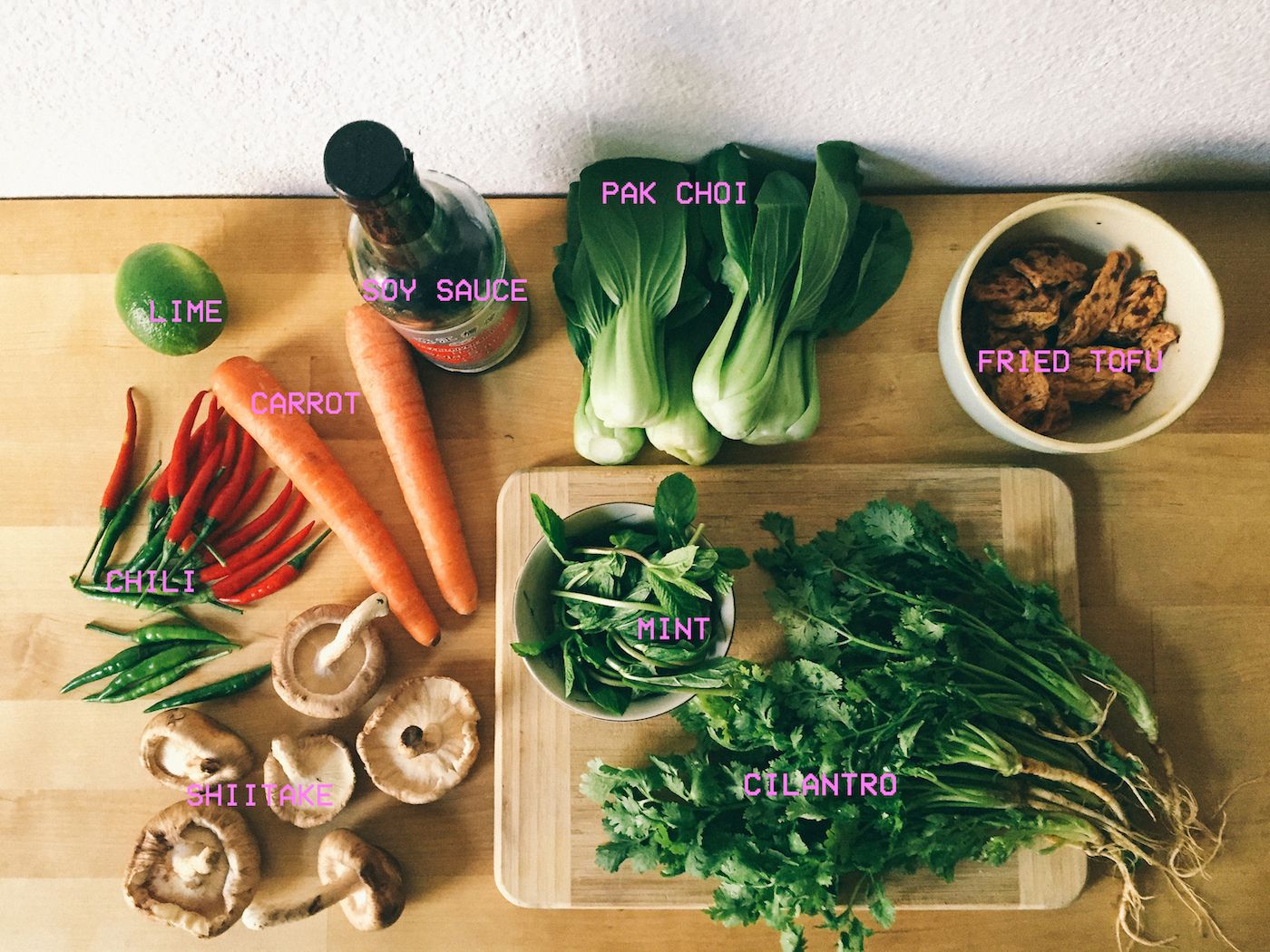 What You'll Need
- Rice paper
- Fresh cilantro
- Fresh mint leaves
- Pak choi
- Carrot
- Rice stick noodles
- Shiitake (or even better, a Portobello mushroom)
- Fried tofu
- For the sauce: Lime, fresh chilli, and soy sauce.
The Process
Cook the rice noodles according to the directions on the package. Put the mushroom in the oven (or on your grill) for about 10min. Chop all the ingredients and put them in tiny bowls. Get the mushrooms out of the oven and chop them as well.
To prepare the summer rolls, put the rice paper in a big bowl of lukewarm water for about ten seconds. Put it back on your plate, put all the ingredients on it and start rolling.
Sauce: Squeeze the lime and mix it with cut chilli and some soy sauce. Et voila!
Still Parade's new album, Concrete Vision, is out now via Heist Or Hit. You can listen to 'Chamber' by heading here. Niklas also put together a playlist (below) to accompany your dining experience. Enjoy.