After catching a glimpse of the brilliant series Babak Ganjei created for Visions Festival 2015, we decided to grill him about his work.
How long have you been creating art? How did you get into it?
I've been making Art of some form from as long as I remember. It's been fifteen years since graduating from Saint Martins of squat shows and zines, publishing comics and making music. Most the time I'm just amusing myself and whoever ends up getting caught up in it. I don't really know how I got into it, sounds pretentious but I was just always in it.
What was the process like with the Visions series? How long does that kind of thing take?
This time it took about two days of intensive work because basically I said I'd do something and didn't realise when the deadline was but that's cool because it means I finally understood how to work layers on Photoshop. That may sound like nothing to most but trust me, it's been a life-defining moment.
What musician / band did you enjoy drawing most? Who was the hardest to draw?
I think artists who have a very distinct idea of their visual appearance can be the toughest to draw, like for instance Gazelle Twin, because the drawing needs to replicate a tone that's already been considered. But then there's a challenge in that which is also fun. The ones I enjoyed the most I guess were Peaking Lights and Loyle Carner, mainly because there was a sort of fluidity in the drawn lines. There's a Schultz quote somewhere about the joys of drawing the perfect line. I don't want to sound all dorky but there really is.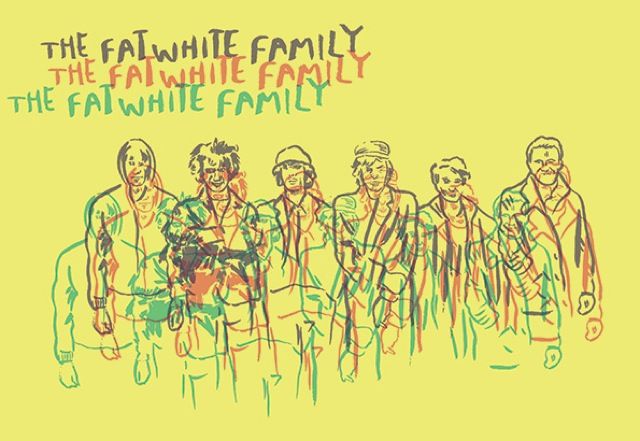 Did you have to listen to each of the artist's music or is it purely visual?
If I had never heard the artist before I would listen to them, but that might just be because I'm a music fan and I like to know what's going on. I guess on some unconscious level that may affect the colour palette.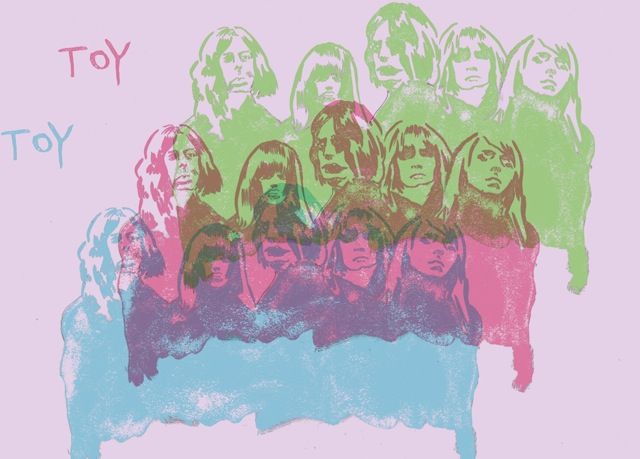 Did it take you long to develop your own style of art that you were happy with?
If you look at my drawings or comic work I'm a bit schizophrenic, depending on the style or the pen I'm using it seems to change. I'm not sure I know exactly what my own style is yet, but I'm pretty sure when I did work out what it was, I wouldn't be happy with it and try to change it. I'm pretty sure that's the nature of these things.
What's the worst piece of art you've ever made?
A few months after September 11, I painted this picture of a terrified Britney Spears surrounded by flames. It was called Britney Spears 9/11 and was even exhibited in an exhibition organised by a friend of mine in the now defunct Whitechapel Burger King. It's the only painting I've ever really done and at the time somebody offered me £400 and I turned it down and have since vowed to sell it for no less than £25,000. However my resolve is now weakening by the hour.
A lot of your other art is based around humour. Are you that funny in real life too?
No I'm surprisingly depressing... only joking I'm a laugh a minute... OR AM I???
Who are you most looking forward to seeing at Visions this year?
I'll be at the festival selling drawings and prints but I'll hopefully sneak off for Claw Marks and Blanck Mass, and Holy Fuck, and Hinds seem like they would be fun.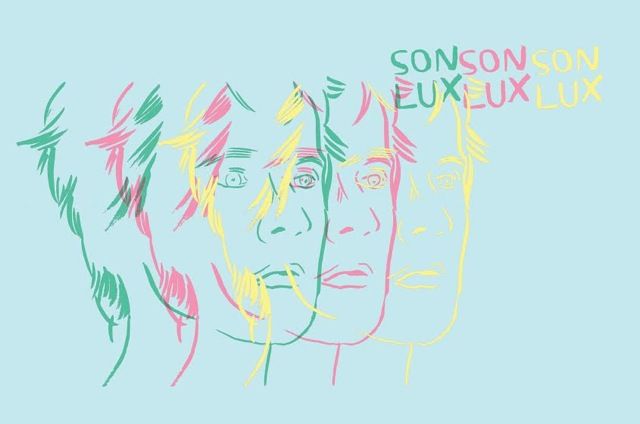 You can find more of Babak Ganjei here. Visions Festival takes place Saturday 8th August (tickets available here).