For our latest 'getting to know the staff of the 405 in all their glory' feature (that's not the title), we're introducing you to photographer extraordinaire, Flore Diamant - a good, strong name.
Recently, Flore was let loose around the streets and venues of Brighton when The Great Escape 2015 descended on the city. The result was a mosaic of the festival, coloured as much with shots of artists and bands as it was with graffitied walls and seaside caff aesthetics. We'd urge you to check that out here.
So please cast your eyes downwards and discover the inner workings of the mind behind the camera.
Check her out on Instagram and Twitter.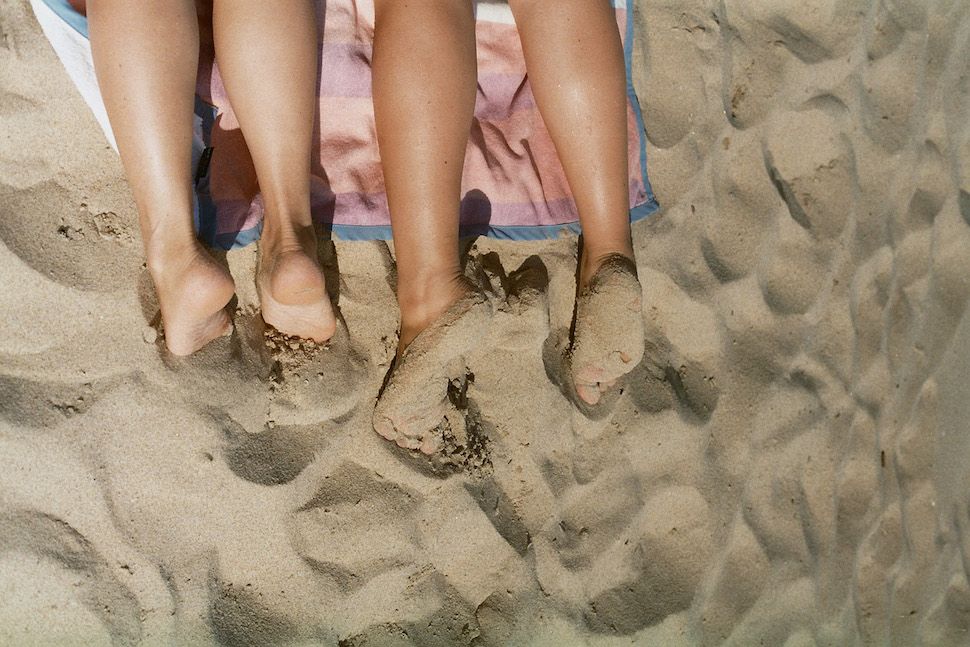 How did you get started? What age?
I think I got my first camera when i was about 12 - a great little compact analogue one with a panorama option - very in fashion back then - but I just used it as a documentary tool on school trips and taking pictures of my pets. It was when I started uni and found my dad's old Minolta camera that I really got into it. It seemed so old and used but still worked perfectly. I liked the idea of a challenge, and as I had no idea how to use a manual SLR, I just kept using it until I figured out how it all worked.
Did you study photography?
Nope, I studied Graphic Communication - which includes some photography - but I always just did my own thing as a side project. Having a graphic formation definitively helps how I shoot now and helps me compose images differently.
How would you describe your style?
Relaxed, documentary and candid. I always try to recreate the most truthful moments without altering too much information from reality.
Who/what inspires you?
Too many things. The situation I'm in and people I'm with are usually the main factors. Of course artists like Cartier-Bresson and Weegee are a great inspiration, but there are so many incredible emerging photographers at the moment whose work I admire. I find it fascinating how accessible everything is; getting in touch with a photographer you admire and even grabbing a cup of coffee and having a chat is sometimes possible. Hearing people's stories, where they've been and what their plans are always makes me want to do and discover more.
What types of cameras do you shoot with?
Right now all old analogue ones. I have my dad's old Minolta, which is the one I use the most and take everywhere with me, a medium format Rolleiflex that I should use more and a compact Olympus that I used when I was about 13 and still surprisingly works perfectly.
Digital or Analogue?
Analogue all the way. Everyone keeps telling me to give up and switch to digital - even my 96-year-old grandad - but I don't see the point in doing someone that is more accessible to everyone just because it's easier or more flexible. Analogue keeps me on my feet - you always have to think about the shot you're about to take as you have a limited amount of exposures. Of course there is an extra cost etc, but it just means it's a bit more precious. Film is also still widely used and available - the amount of people I've met who didn't even know you could still buy and develop films is insane. The concept of being able to see your image instantly with digital would create a never-ending fight for perfection.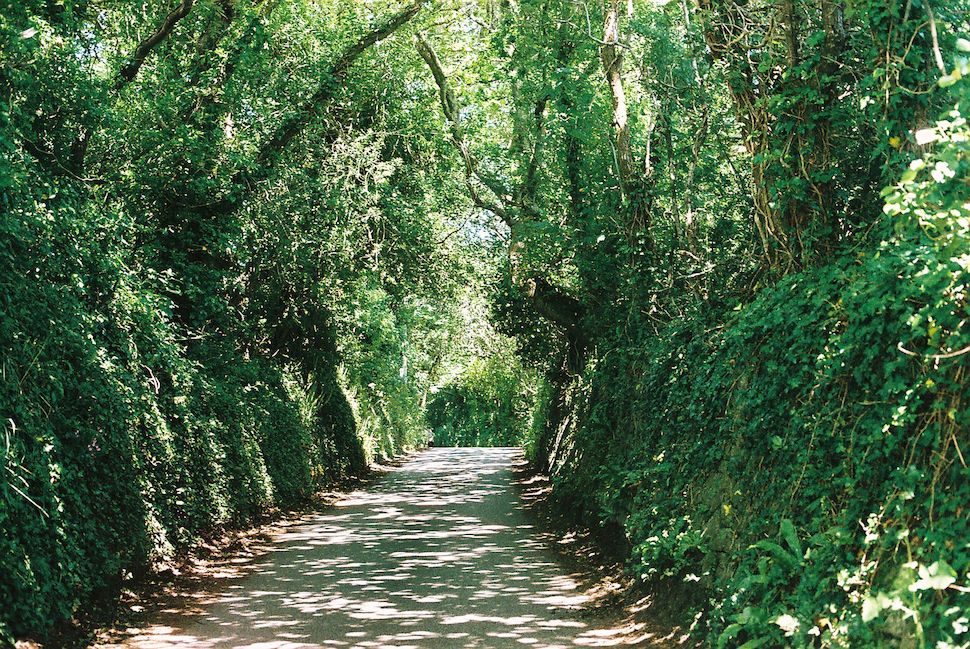 What's your editing process like?
I get my films developed and scanned - I don't edit them a lot, just adjust the light and contrast. I feel like editing/cropping items would just create a whole new image altogether. The rough and ready aspect of film is so great it would be a shame to try and change it.
What's the best photo you've ever taken? What makes it so special?
Ridiculously hard to say. The best ones happen when you see a moment, have just enough time to grab your camera and press the shutter before its too late. With film you never quite know if you've gotten it just right or not until the film is developed, so I'm still like a little kid at christmas when films get back from the lab. The unexpected is great and underrated.
What's the most challenging shoot you've ever been a part of?
I think usually the setting/situation is more challenging than the shoot itself. You always have to be comfortable enough to portray the moment in the most natural way possible - which sometimes is tricky. Going to a festival by yourself surrounded by strangers in glitter is great fun, but sometimes hard to capture. It always takes me a while to get started, wherever it is, I always have to adjust to the situation. I feel like I always need to fully grasp all the different aspects to then start shooting and portray it in its best light. Same goes with portraits - I find it ridiculously hard to photograph someone without knowing them before. I'm great at photographing my friends - they don't even see me taking pictures anymore - but strangers are harder to photograph. That is why I prefer candid shoots than posed, as I think it's very obvious when something is staged or altered.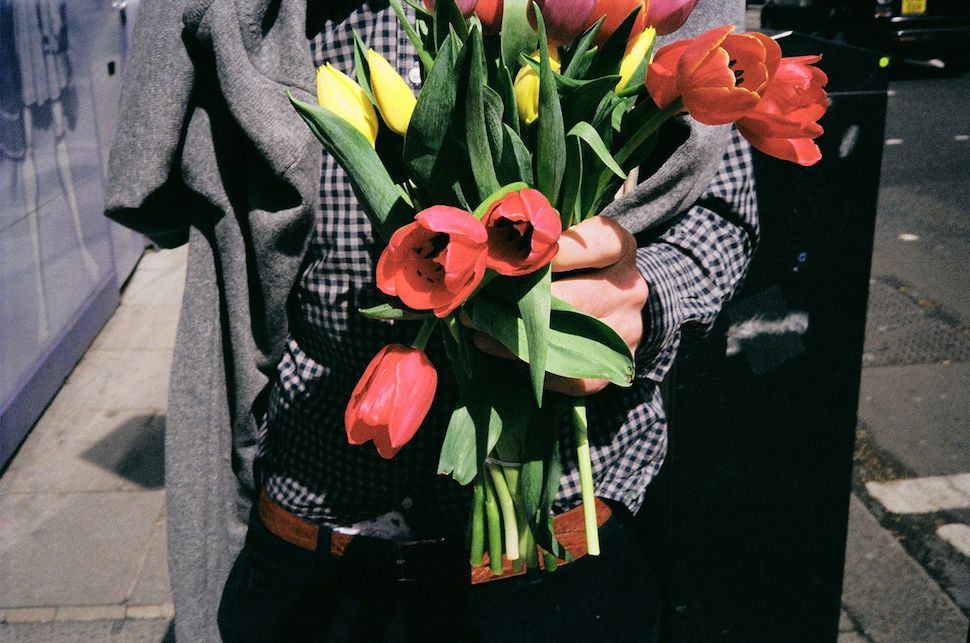 Any advice for new photographers?
Always always have a camera with you. And shoot, all the time, everything you see. Anything that will help you develop an eye and a unique point of view that will make you stand out from everyone else. By doing that, you develop a behaviour that makes you almost invisible when you take a picture - people are not uncomfortable, you see small details that would go unnoticed. And be patient... things take time, every little step is one step forward towards something bigger and greater, even if it seems like nothing.
Lastly, what are you currently working on?
I recently met a great bunch of people with who I really want to collaborate or work with. Festival season is almost here, so I'm gonna take part in some of that, and hopefully some summer adventures along the way. Some big life decisions too, but that can wait for now.