American lifestyle and fashion photographer Natasha Wilson discusses five key photos from her stunning portfolio for our new series, Explain Yourself, which aims to find out the inspirations and stories behind the work we all love so dearly.
"This has a really crazy behind the scenes story and is definitely my favorite image of all time. I'll try to keep it short," explains Natasha, regarding the image you can see above. "On the fourth of July, I was heading up to Sedona to photograph my friend Alexandra (pictured). There was a car fire ahead so inevitably, the highway was shut down and everyone was going to be stuck on the road for a few hours. With nothing to do, I decided to get out my skateboard and start skating through the cars to kill time. Long story short, I fall hard, scraped most of my body up and have to go to the hospital.
"Alexandra picks me up after I am all bandaged (cast and all), to take me home, but I told her I still wanted to shoot. She looked at me like I was crazy but I thought, 'hey, I came up here to do this and I have a good feeling about the images'. For this image, I was standing on a boulder about 20 ft above her, with my camera out over the water (holding it one-handed), arms shaking, knees quivering still in shock from the pain of earlier, I captured 3 images of her floating in the water. I later composited all three images together for the final photograph."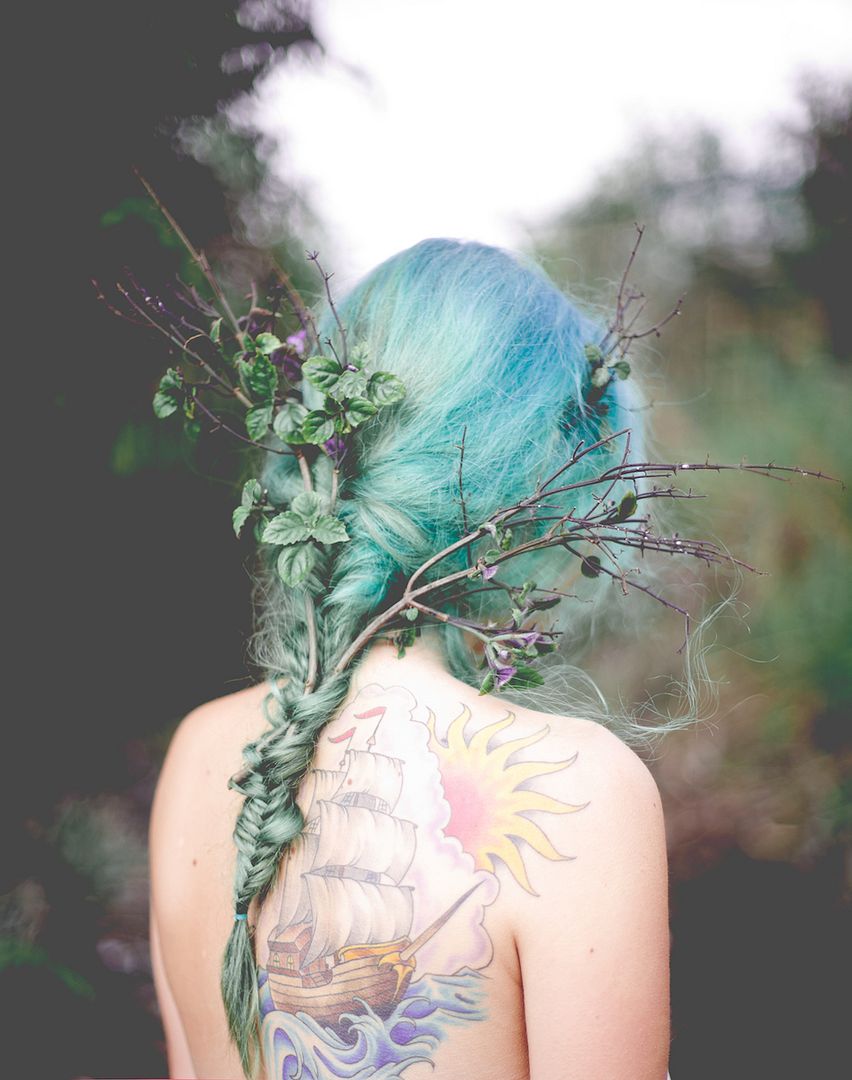 "This is a photograph I took when I was living in Hawaii. Katie was one of my roommates. I asked if I could dye her hair turquoise and braid it for a photograph, and I was amazed she said yes. I found these passion fruit branches on the farm we were living at, and snapped a few photos after our work day was done. At the time, it just seemed like a casual snapshot, but it's still one of my favorite photos today."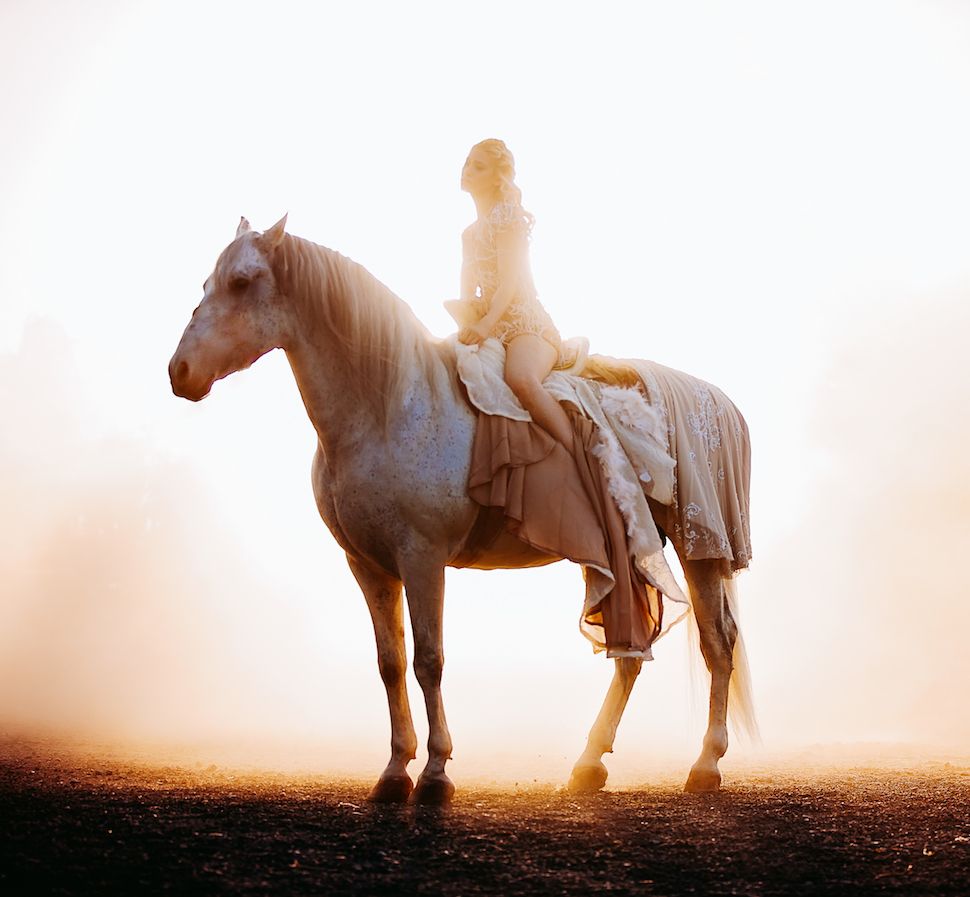 "This was with a model I met from Instagram. She and her family picked me up and drove me to a farm south of Los Angeles. I had no idea that there was going to be a communication barrier between us until I put my seatbelt on. Noyra and her family spoke Spanish, and the horses on the ranch were commanded in Spanish as well. Between my broken Spanish and her broken English, we were able to get this shot by having her brother drive a car in circles on the dirt property, with the sun setting behind her to get that hazy effect."
"This was an idea I had in my head for a while. I ended up getting about 25 bundles of fake roses, pull them off the stems, and then drilling them into a large poster board for this background. It probably took me about 10 hours to make and I wanted to stop and just photoshop the rest, but something told me I had to keep doing it. I photographed Simone in front of my neighbor's house by hanging the flower wall on their chain link fence. It was probably 40 degrees or so in the morning so you can still see the goosebumps on her arms, and I like that detail."
"This photo was taken of Maya in Arizona. I found a hat designer (Fab Hatters) that created really interesting pieces and asked if I could photograph this one. The original image had significantly less butterflies, so I filled in the gaps with more butterflies to really make the image pop. I also ended up changing her hair color to match the makeup and the headpiece."