Today we introduce emerging Venezuelan artist Omálix. Born and raised in Venezuela but now living in Orlando, Florida, her work encompasses fine art and photography; paintings that ooze with the finery of detail and the fragile determination of life to simply live, plaintive beauty on canvas, photographs that pop with stark contrasts and conceptual abstractions.
We were lucky enough have a Q&A with Omálix herself, in which she tells us about the uncertain beginnings of her artistry with a copy of Girl with a Pearl Earring, camping in the Amazon rainforest with her parents, kindly neighbours, and a possible foray into the world of sculpture. Meet her below. (And, yes: Omálix is her real name).
Check out Omálix on: Instagram • Twitter • Facebook • website.
---
How did you get started?
Well, as I child I was always drawn to crafts and drawing, but I never took any formal art classes other than a ceramics summer camp. I was born and raised in Venezuela and unfortunately; art classes are not part of the regular curriculum in schools over there. I went to college for architecture back in Venezuela, and I continued that path when I moved to the U.S.; then I studied abroad in Colombia for a year, and when I transferred back to the U.S., my love for architecture wasn't the same. After a lot of consideration, I decided to change my major, however, I still felt the need to stay within the creative field.
My initial idea was to get into the graphic arts, and one of the requirements in the earlier classes was to do a copy of a great master. Even though I hadn't really painted before, I decided to make a copy of Vermeer's Girl with a Pearl Earring. I wasn't really sure of what I was doing. I was just following some instincts, but my professor saw much more in me, and she told me I should pursuit a painter's path instead. I can't be any more grateful of having that conversation with my professor. Thanks to her, I discovered my passion and what I was really meant to do.
On the other hand, my interest in photography started even before I had decided to switch to fine arts when I got my first DSLR camera years ago. At first, I would simply take pictures of almost anything until I began to realize the storytelling quality of it, and that I could do more than simply capturing a moment in time. That's when I truly fell in love with photography. Since then, I have been using it as another vehicle to express myself and narrate stories.
Where do you find inspiration?
Throughout history, artists have always been influenced and inspired by the work of other artists, and I'm not an exception. I've been inspired by 20th century masters as well as contemporary artists, but ultimately my main inspiration comes from my very personal experiences, thoughts and emotions.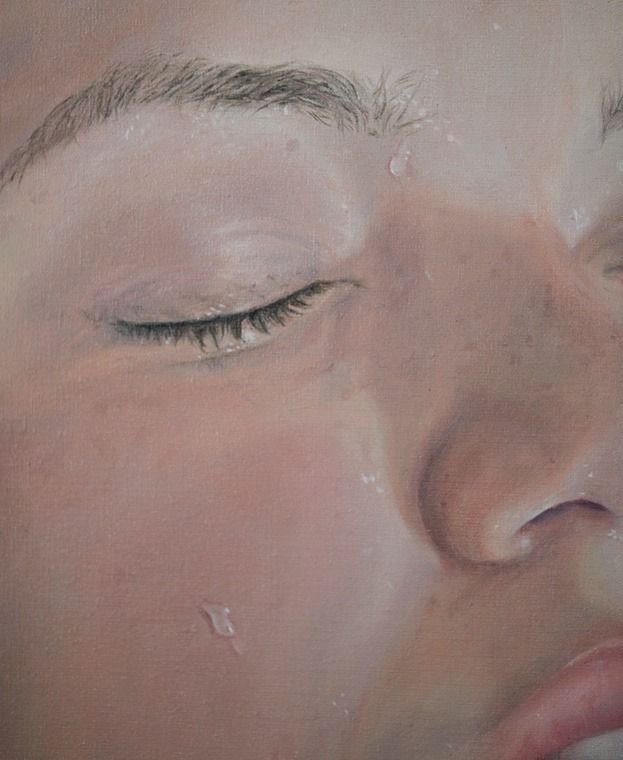 What risk would you take if you knew you could not fail?
I think I'm already taking that risk. Pursuing a career in the art world is not a piece of cake, but then again, obstacles and challenges can be found in any other field, too. So, here I am-- taking the risk. It may be a bumpy ride, but I am sure willing to enjoy it and learn from it.
What is your happiest childhood memory? What makes it so special?
It's really hard to pick just one memory because I do remember a lot of things from my childhood. I really like that my dad was kind of an adventurer, and we used to road trip a lot as a family. I remember camping in the middle of a tropical forest in the Amazon getting woken up by howler monkeys throwing sticks and stones to the tents. That was fun! But, there is also one very special memory I recall from my early childhood. I was about 4 years old, and we had a really close relationship with our next-door neighbours, a senior couple. One morning I was saying good-bye through a window to the old man who was like a grandfather to me, when I yelled at him, "Please bring me some crayons when you come back."
My embarrassed parents apologized to him and asked him to ignore me while telling me it was not polite to ask my neighbor for things. But at the end of the day, my neighbour came back with a beautiful 24-color set of Prismacolor pencils and a brand new drawing pad. At that age, he could have brought me wax crayons, but he gave me Prismacolor pencils. That was a big deal to me even as a very young kid. I can still remember how happy I felt at that moment.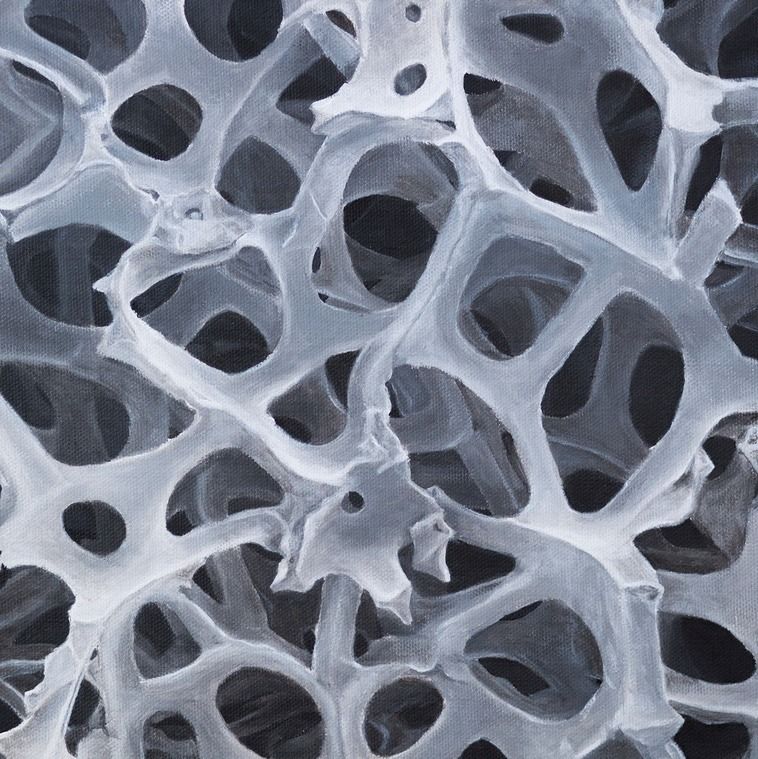 When was the last time you tried something new?
Well, about a week ago I tried Thai food for the first time! That probably wasn't that funny, but it's true. But artistically speaking, the last time I tried something new was with my last painting, The Headdress, it had been years since I had painted a subject that was not a self-portrait although I do think everything an artist produces is still a self-portrait in one way or another (even if it is a landscape or an abstract painting).
Whose life do you believe you've had the biggest impact on?
I don't know for certain, but I'd like to believe somewhere; somehow my work has been able to emotionally move someone. Even though my work is mostly based on very personal experiences, I think it can find an audience that relates and experiences an emotional connection to it.
What are you currently working on?
I'm currently working on a painting that is larger than my usual work. It is 36" x 64" (approx. 92cm x 163cm). It's a little bit out of my comfort zone because I'm a slow painter, and that size can be challenging in terms of the time it would probably take me to complete it, but I'm excited about it.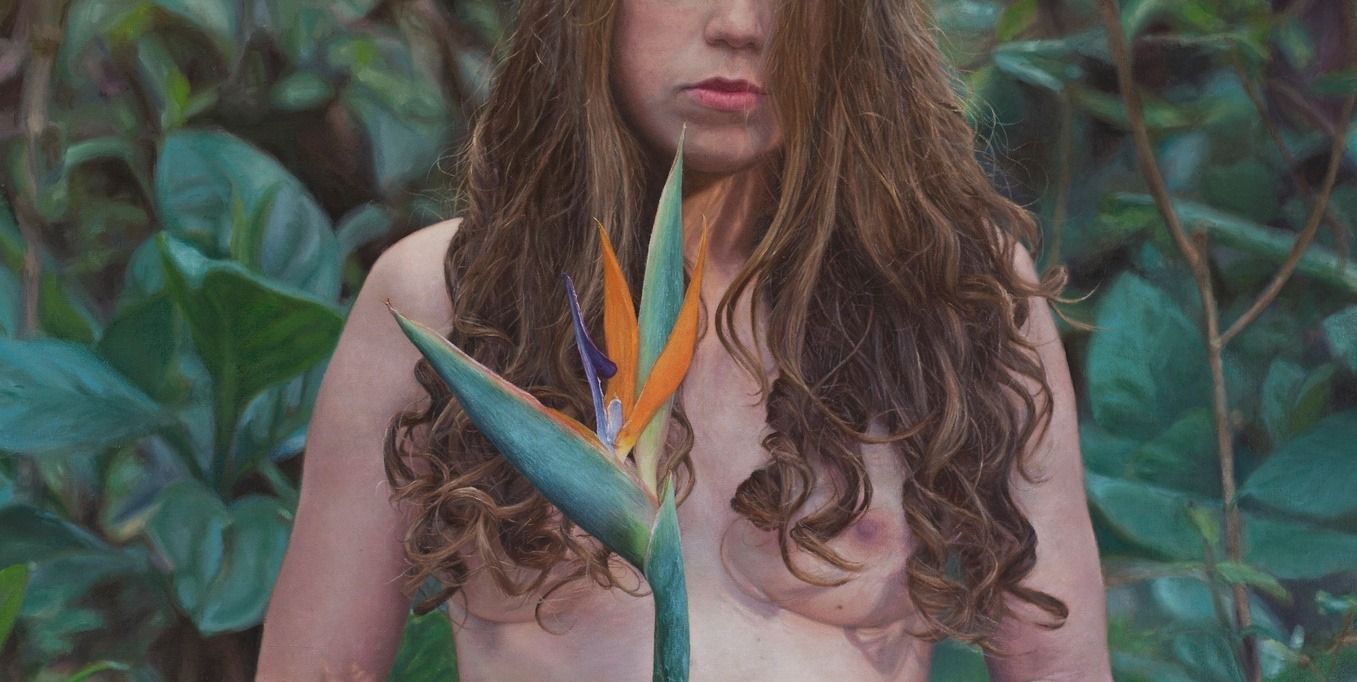 What's the most challenging thing you've ever created?
I have to say that the hair in my painting Bird of Paradise has been the most challenging. Although it might not look like it, it took me about 8 days working around 10-12hrs/day to finish all the details in that hair.
On the other hand, one of the most challenging photographs to me was He Loves Me, He Loves Me Not. I always shoot my own self-portraits using a wireless remote and a tripod, but the set up for that photo was very tricky because I had to rest the tripod legs on the very thin edge of my bathroom's bathtub. I was wet and manoeuvring myself in between the tripod legs to check the photo and then get in the water again to repeat the same procedure a couple of times. If my camera had slipped into the bathtub, I would have ruined it, but I took the risk for that photo.
What is something you believe that almost nobody agrees with you on?
It would be too extreme to say that this is something that almost nobody agrees with me on, but I'm sure at least some people don't believe it. I strongly believe that our minds and thoughts are really powerful, and they can either be used as a tool or as a weapon against us. That is why I agree with this quote by Henry Ford "Whether you think you can, or you think you can't ---you're right."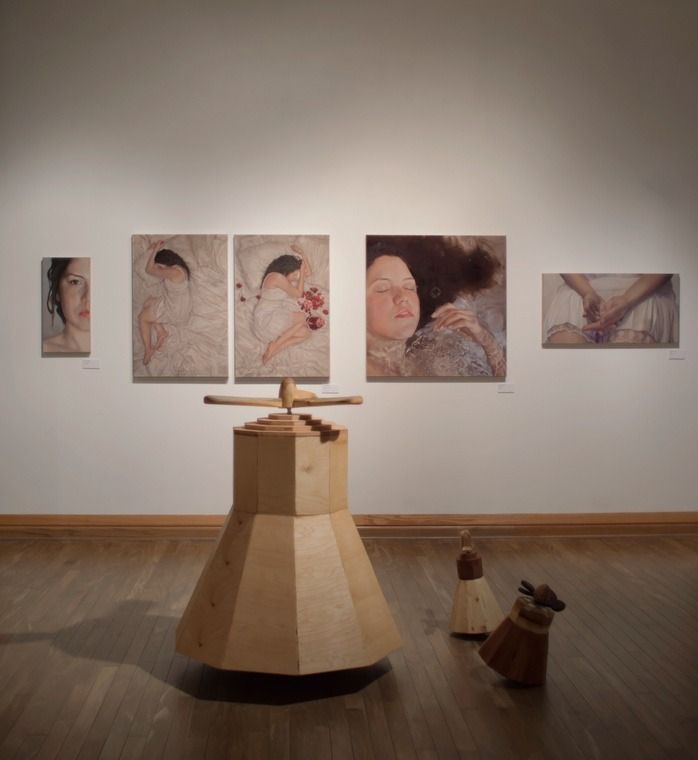 What's the next big step you feel you need to take in your career?
The next step is definitely to keep creating and developing my body of work and to find a balance between my painting and photography, so that I don't leave one behind. Also, I have always had a special interest in sculpture and installations, and I think I want to start exploring those areas at some point too.