What is it?
A brand-spanking twisted pyramid (aka Switch House) has been erected next to the former home of the Tate Modern, which has now been re-named 'Boiler House'. Switch House sits upon the Tanks, subterranean rooms assigned to performance art (and other such visual media), and is internally connected to the Boiler House via a bridge. Within this toblerone of glass and concrete, different styles and unexpected connections sit side by side.
What's changed?
Well, aside from said psychedelic cocktail of concrete triangles and nauseatingly vast windows, Frances Morris has arranged the collections into a new display. Themes ('Feminism and Media', 'Civil War', 'Texture' etc.) permit a variety of mediums in one space, so photography perches charmingly beside sculpture and they seem perfectly at home together. Frances Morris succeeds in arranging a multitude of voices into a chorus, not a cacophony.
What should I expect?
This writer nobly bustled around the free collections to provide a brief snapshot of the new Tate. The increase in gallery space has provided one unavoidable benefit: there are fewer elbows, sweaty armpits and shuffling bodies bumping into their neighbours. Such an experience, that's relaxed and where visitors need not feel like obstacles to an ever-advancing crowd-shaped tsunami, has garnered some criticism. The Observer's art critic, for example, staying true to her title, comments: "There is still vastly more room for socialising than for looking." If the added room for socialising allows the 'looking' experience to be more enjoyable and allows for more 'thinking' time, the new Tate, in my opinion, will be a resounding success.
Yeah, but, what's actually in it?
No article could do this question justice - just go. Nevertheless, here are some of the artworks on display, which I've wholly subjectively chosen:
Rebecca Horn
Arm Extensions (1968)
Unicorn (1970-2)

André Fougeron - Martyred Spain (1937)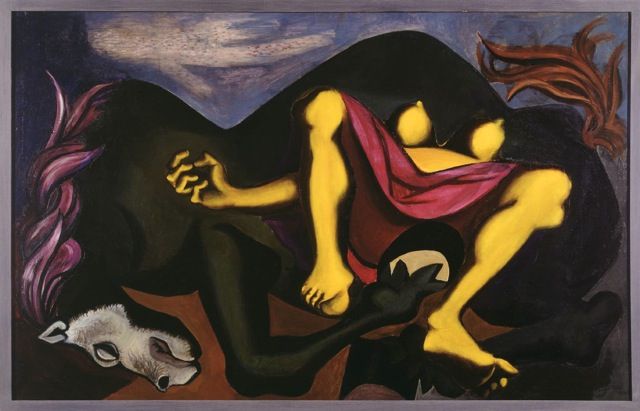 Lorna Simpson - Five Day Forecast (1991)
Fernand Léger - Two Women Holding Flowers (1954)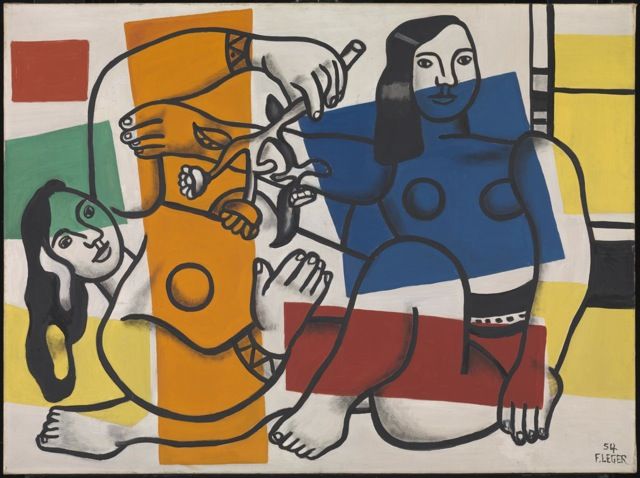 Birgit Jürgenssen - Jeder hat seine eigene Ansicht / Everyone Has His Own Point of View (1975, printed 2006)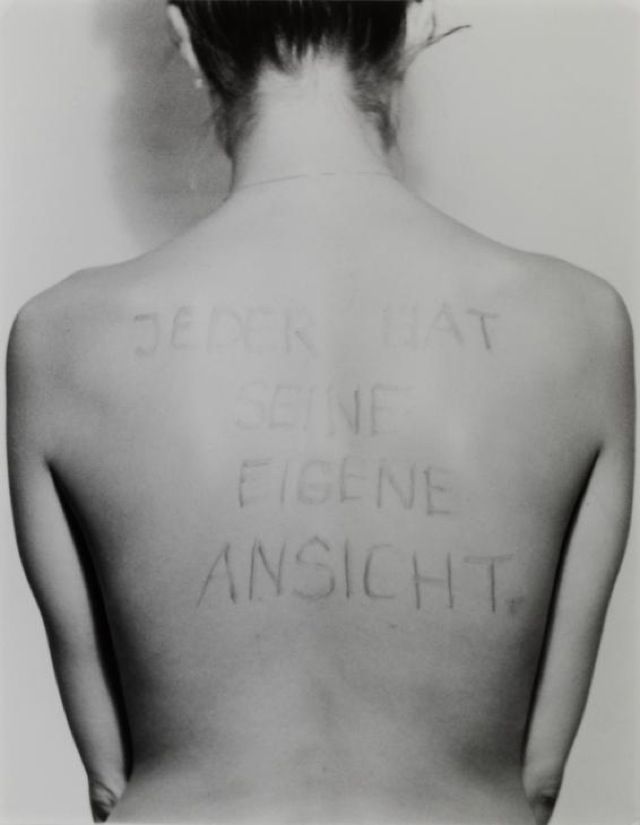 Guerrilla Girls - Do Women Have To Be Naked To Get Into the Met. Museum? (1989)
All artwork copyright their respective artists; all images copyright their respective owners (accessed via the glorious Tate website). See more at the Tate.