If I spent a day living inside Joel Peter Witkin's head, I'm pretty sure I would be ready to be sent to Shutter Island just from a mere mindfuck of the surreal Dali-esque aesthetics of his photographic tableaux. From men pushing penises in his eye to Twin Peaks-like midgets in little girl bodies doing ballet, the world inside Witkin's head must be one hell of a nightmare. It is like having your reality penetrated by Luis Bunuel and Lars Von Trier and all those scary as hell paintings that made me toss and turn after my medieval art history lessons. I know, I know... You must be thinking that this is yet another avant-garde pile of pretentiousness, but his work gets more complex than that.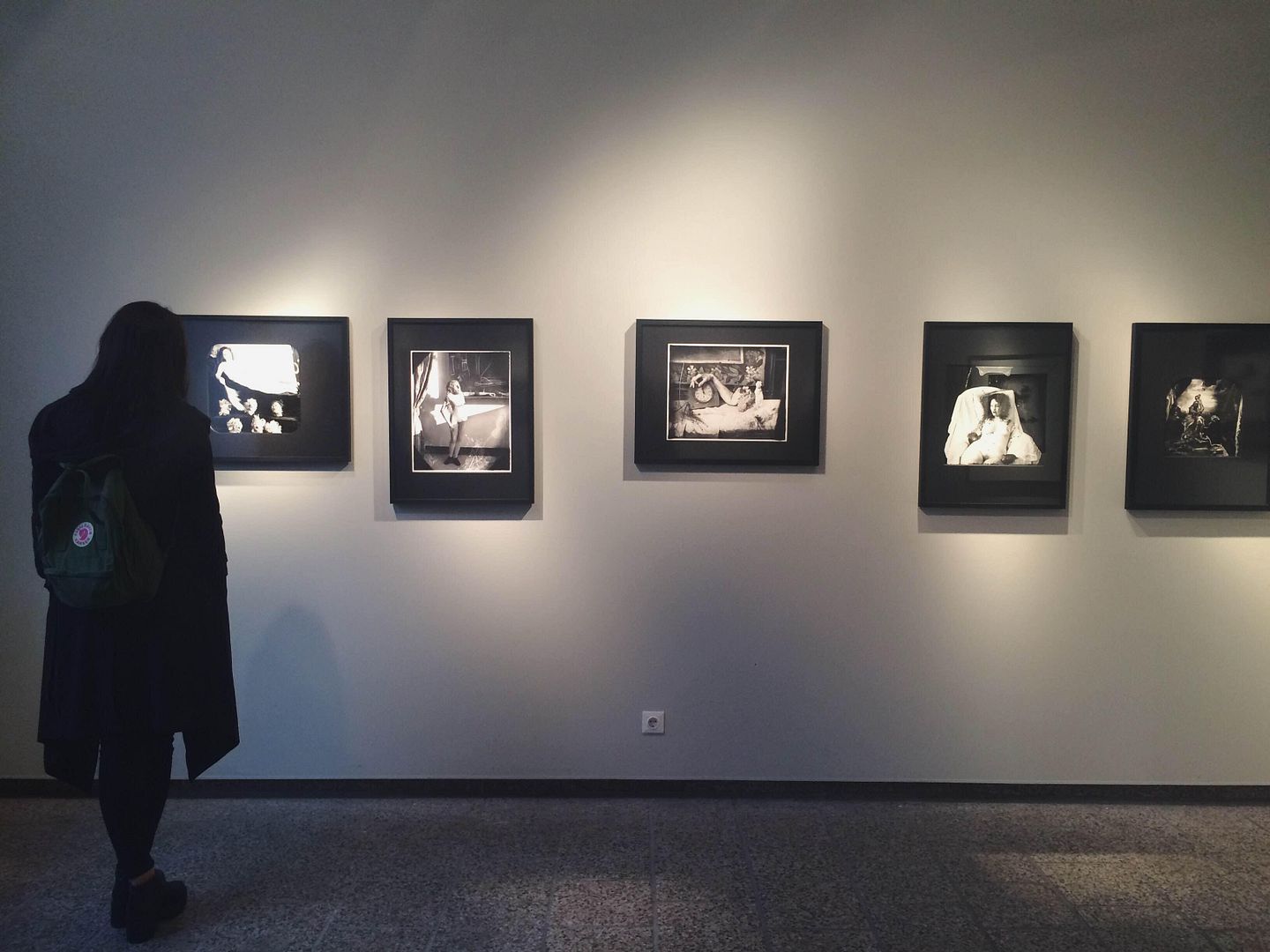 At the Berlin-based Galerie Hiltawsky, Witkin's work is presented in a traditional gallery setting yet the lights are dimmed just enough to make the images pop out with their gruesome imagery. In his first solo show for 13 years, the gallery has created a visual via dolorosa of morality and mortality. It is a morbid road for sure yet it allows Witkin's imagery to shock you. In the dim light of Galerie Hiltawsky, the horror of the tableaux becomes alive in the bleak minimalism of the gallery space. Showcasing works that span through decades, the moral of the story remains the same: we are a bunch of mortal bastards living la vida loca with no sense of remorse or morality. Memento mori, his work whispers to us and satirizes the irony of the postmodern society. In The History of Commercial Photography, we witness a man placing a penis in his eye in a Bunuelian manner, whereas antiquity inspired "Ars Moriendi" offers us a satirical lesson on how to "die well".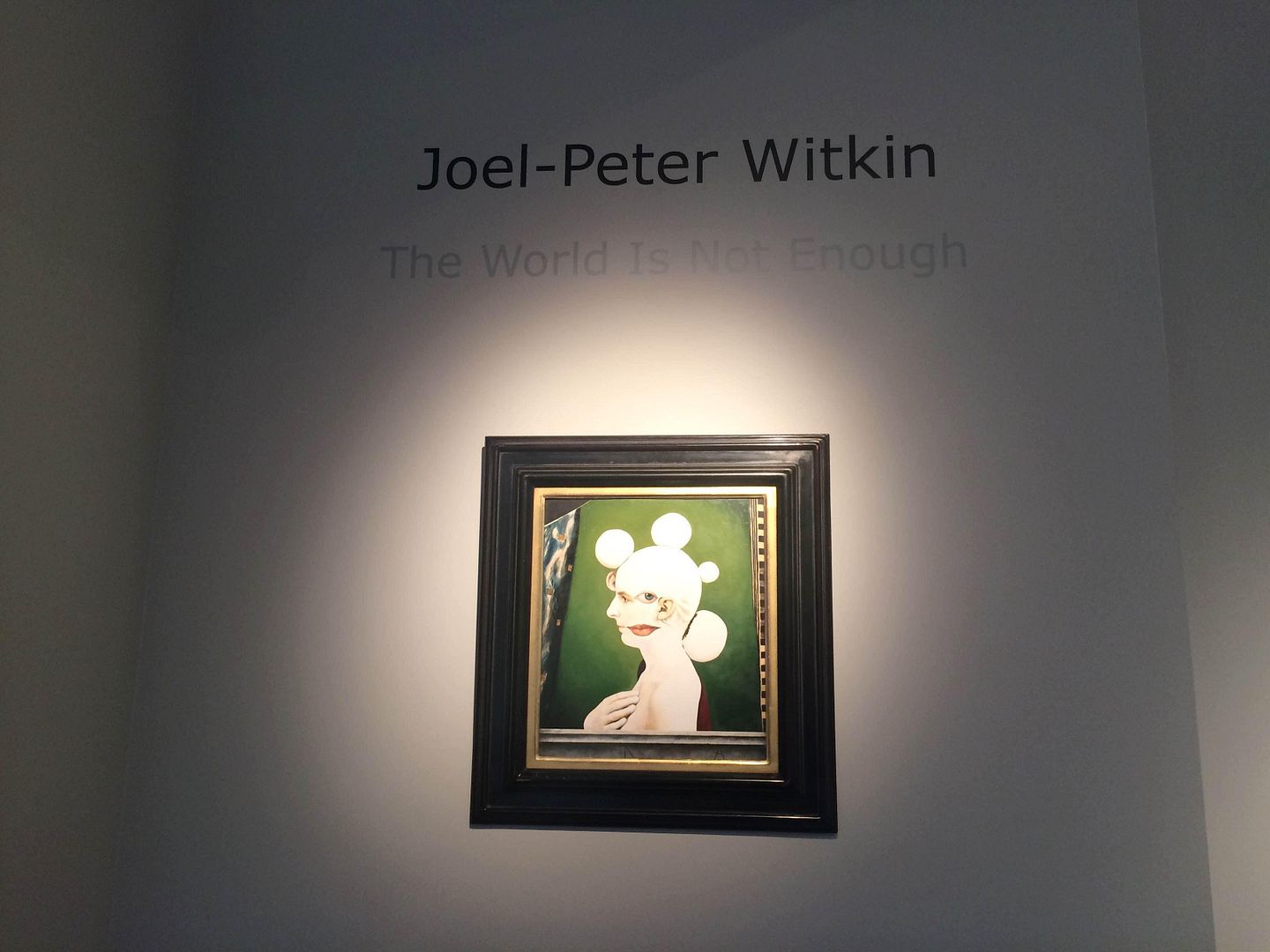 While Witkin's work showcases a world of aestheticized yet raw cruelty - and while it is easy to end up feeling like his work is so surreal that you want to laugh - it is him who is having the final, bleak laugh. When looking at his pieces from a screen, their power is diminished as they get drowned in the sea of images we are bombarded with every day. Galerie Hiltawsky has put together a brilliantly curated showcase of Witkin's work. Situated in a slightly yawny gallery milieu, the artwork pushes the limits of our senses and emotions making us feel sick, horrified or plain astonished by his artistic social critique. His perverse engagement with renaissance, baroque and myths give his works an aura of prestige yet I cannot help but wonder - is this art historical referencing merely a form of banal, morbidly stylized copying? Is he only critiquing the society on the surface? Does he only target human morality to fool the eye of the collectors with his art historically rich imagery to cover the fact that it lacks depth and is, potentially, even lazy?
Joel Peter Witkin's The World is Not Enough is open till November the 7th at Galerie Hiltawsky in Berlin.