Asif Kapadia's latest documentary Amy has been met with high praise and controversy. It is in these documentaries that one finds oneself more interested in the artist (or band/genre) when it offers just a little more; to give insight into something once unbeknownst to the general populace, or to rewrite some of the myths and half-truths that have been published prior. It was at this point I began to look back on music documentaries of the past 15 years that have in some way have accomplished that.
15. Lemmy (2010)
The metal community isn't renowned for its sense of humor; do you remember when Finntroll guitarist Henri Srovali trolled the metal community by publishing pictures and an article about H&M creating a fake metal band to push a clothing line? It got a few fans a bit angry. It's refreshing to see metal/rock'n'roll legend Lemmy remind us that not all metal fans are highly strung. It's mainly in his dry, bleak sense of humor of his lifestyle, and his casual nature about his iconic status that makes this documentary alluring. Lemmy reminds us that "being metal" means loving music, and its influences.
Lemmy offers insight into his livelihood, his love of music and WWI/WWII military paraphernalia, and his local bar Rainbow Bar and Grill (which his often an in-joke amongst other musicians that they will always see him in there). The most loyal fans may not see anything new, but to those who aren't wholly familiar with the man behind the legend, they will take away plenty with a smile on their face.
14. Metallica: Some Kind of Monster (2004)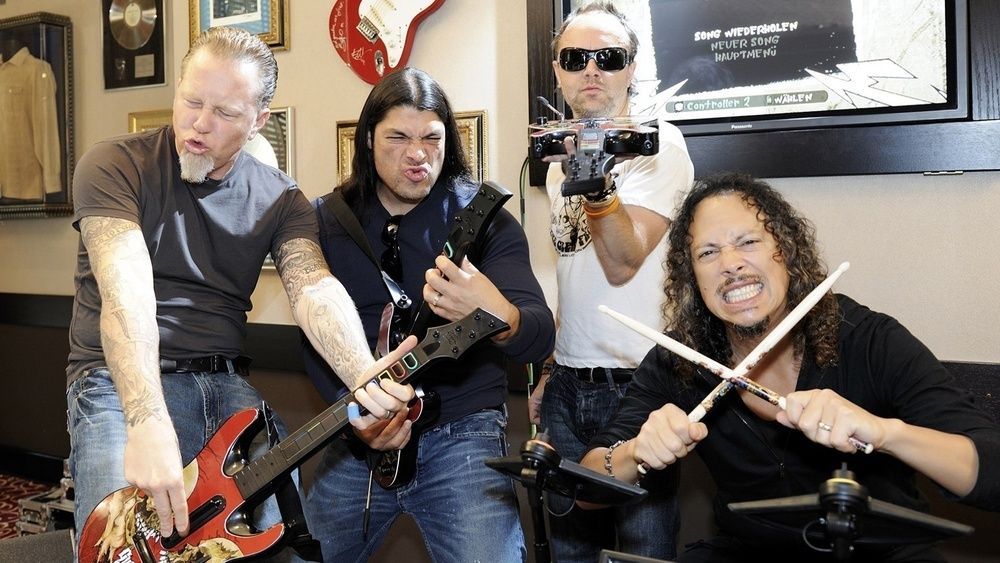 The turn of the millennium was a poor time for the thrash legends; the Napster incident cemented Lars Ulrich as the douche of metal (although Taylor Swift gets a free ride about Apple Music, but, y'know, whatever), long serving bassist Jason Newstead left the band, and tensions were rising between the found members Ulrich and James Hetfield. In this turbulent period filmmakers Joe Berlinger and Bruce Sinofsky (Paradise Lost trilogy) decided to follow and document the band as they found their new bassist, to face their unresolved tensions, and produce the St. Anger album.
It quickly strips away the Metallica façade of hardened metal legends and presents them as family-men and emotionally unstable. When their on-call shrink, who has worked previously with famous musicians and is trained to deal with such egos, enters into the narrative, it's apparent this is will offer more than a series of rants and members storming out of the room. It highlights this is a band that once ruled the genre, and the world, who are vulnerable and they really know it. At a lengthy 140 minutes, this documentary is given access to the private lives of the members, and to rewrite some of the untruths the media were publishing at the time. Some Kind of Monster will delight non-fans into understanding what it is to be on top, and to suddenly have that put in jeopardy.
(Oh, and Lars Ulrich doesn't help the douche-persona in this; his nitpicking attitude only confirms it.)
13. Pussy Riot: A Punk Prayer (2013)
Russia's feminist punk group Pussy Riot gained international attention following their anti-Putin protest at a Moscow Cathedral in early 2012. This documentary follows their Kafkaesque trial, whilst contextualizing their political agenda in the context of modern Russia. As the narrative progresses, it is quickly apparent the focus is more on the increasingly regressive policies of Putin than the music itself. It therefore serves as a reminder that music and politics are powerful when synonymous, not when divided. This is noticeable when the film interviews the parents of the group's background, and their intolerance of the Russia's unequal society.
This fairly short documentary doesn't offer much else other than an example of progressive politics facing against a regressive regime.
12. The Beast, Rhymes & Life: The Travels of A Tribe Called Quest (2011)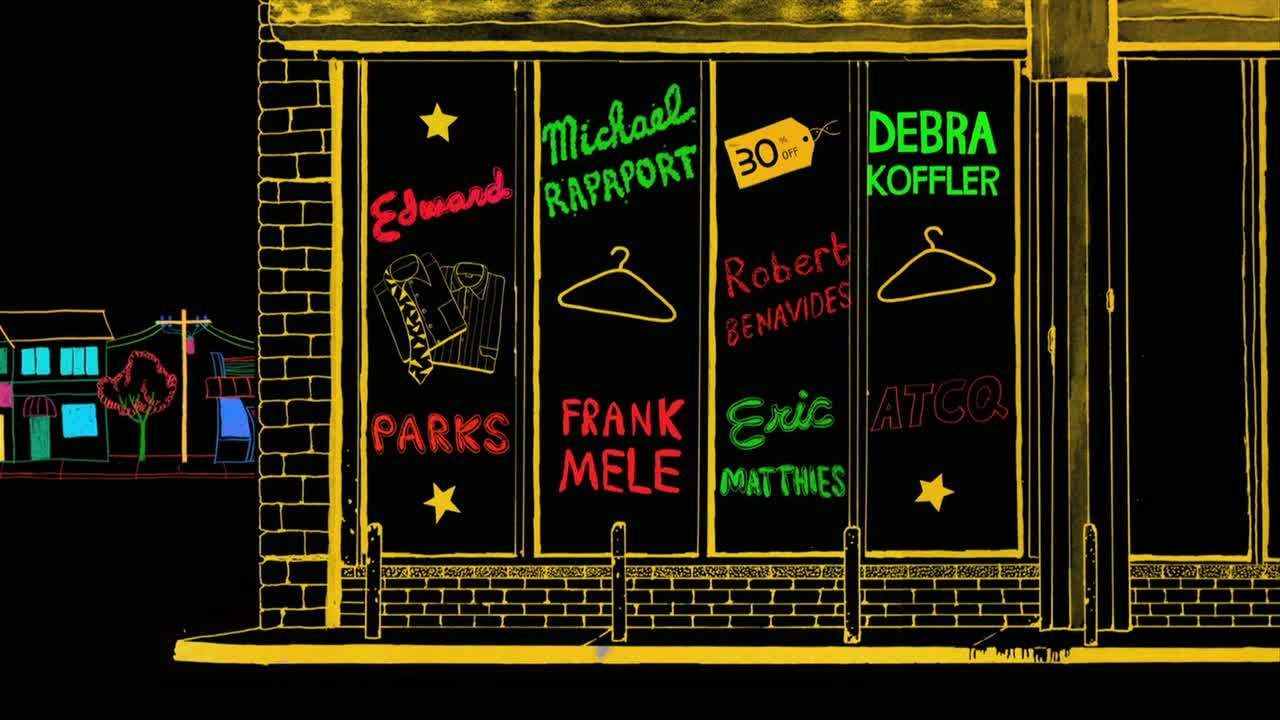 A Tribe Called Quest fans will note the release of the film, and the band's subsequent history, will be most telling of the films intent; the band reformed in 2006, despite conflict between members Q-Tip and Phife Dawg, only to disband in 2013. The film unabashedly creates a narrative of the band's origin, their break-up, and their comeback tour beginning in 2008. However, in hindsight, for fans, it offers an interesting swan song to a hip-hop group that belonged to a movement that challenged to preconceptions of the genre.
It is in the early historical days of ATCQ that non-fans are offered a greater diversity the genre had to offer; at a time in the late '80s/early '90s when gangster rap legends N.W.A. and political rap innovators Public Enemy challenged the status quo with force, groups like ATCQ belonged to the Native Tongues collective. This collective was more interested in a positive approach to their music, and place emphasis on "fun" rather than aggression. These moments offer non-fans more historical musical knowledge that had once been simplified the hip-hop/rap narrative into a NWA/Run-DMC dichotomy.
The film visually maintains a distance between the members to emphasize there disconnect since the early days, and the changes of passions, and personas, in the ensuing years. It is a simple, yet cleverly framed narrative that reflects ATCQ simple, yet cleverly framed tunes.
11. Marley (2012)
Kevin Macdonald (Touching the Void) is a masterful documentary filmmaker, and it comes as to no surprise that his film documenting the life of reggae pioneer Bob Marley is regarded by some as the most comprehensive. Its strength lies with Macdonald's nuance filmic approaches, and its usage of hard Jamaican politics. There is a space for the characters of Marley's life to speak freely of their relationship with him. The politics maybe jarring to those not wholly familiar, but the film does its best to it holds the audiences without condescension. The film, while glossing over a number of chapters in the singer's life, notably not delving too deeply into his many affairs, does brilliantly to convey Marley as a multi-faceted individual.
The array of concert/festival footage, rare home-videos, and some unabashed interviews help to contextualize his musical endeavours. It is used as a narrative device to string the chapters in his life together, and to emphasise the importance music had on Marley (somehow, more so). Furthermore, Macdonald's seemingly unprecedented access to materials and his history ensures the audience leaves with a greater picture of the man, and a more intimate understanding of his character. As one critic noted, Marley managed to fill in the holes that prior documentaries could not.
10. A Band Called Death (2012)
When one thinks of punk's origin, one quickly amasses images of Sex Pistols, The Clash, and Ramones. What very few of us think of is Death, the band that (unknowingly) started it all. The film chronicles the band's primary influences, from The Who and Alice Cooper, through to their disbandment and re-discovery in the late 2000s.
The film's narrative is framed in a conventional rags-to-riches trajectory, from their troubles in ascertaining a record deal or radio airplay, through to their eventual debut release by Drag City in 2009. While wholly predictable, it does serve as a historic reminder of race and music - their love of rock did not fit with the status quo, and were, by both white and black communities, "meant" to play gospel/R&B. Furthermore, the band's name Death in itself is a signifier of an era prior to more outlandish band names that the extreme metal community will take on - it won't be till the emergence of thrash metal in the '80s that controversial band-names will be heard.
It's hard not to be won over by the charm of the Hackney brothers who exude such charisma, confidence, and warmth. The hardships they faced and their life-style choices are in equal parts sad, and rewarding. Anyone wanting to see an alternative or true history of the punk genre needn't look beyond A Band Called Death.
9. Biggie & Tupac (2002)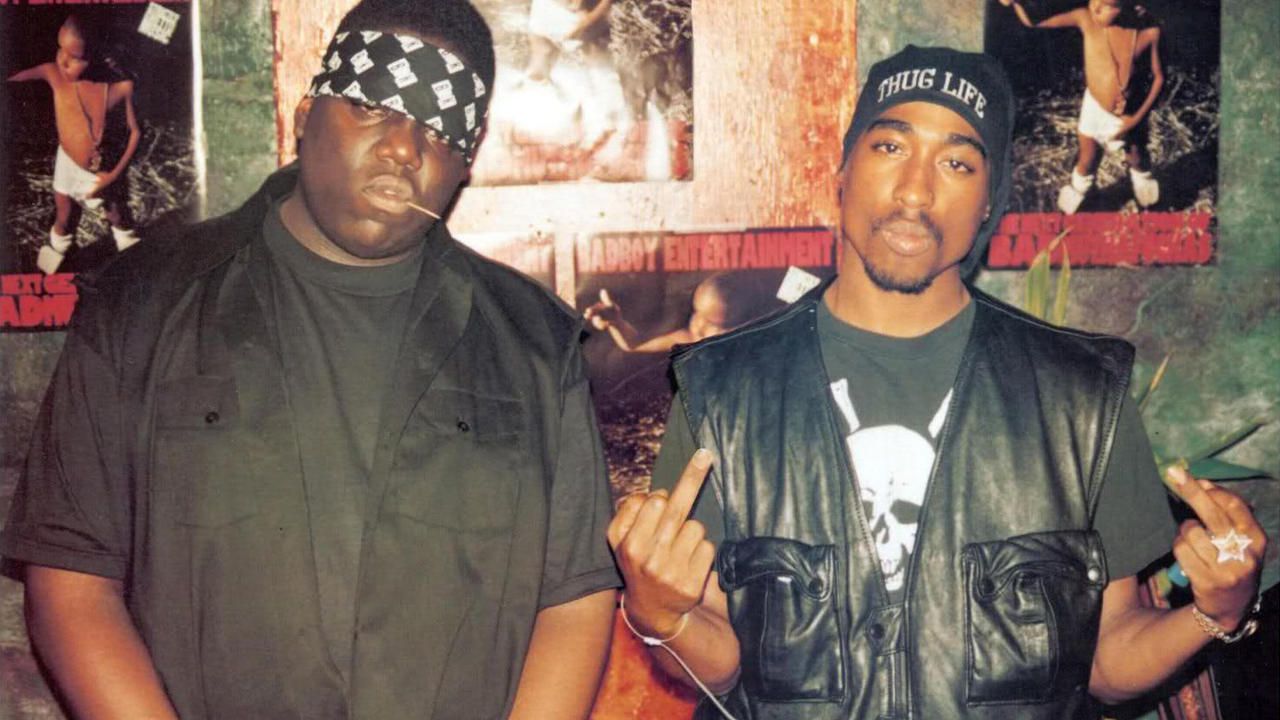 Similar to Amy, Nick Broomfield's documentary was met with high praise and controversy. It's understandable to see the issues many would, and did, have with the film as Broomfield's central is focus is on the night of the drive-by shooting in late 1996. Unlike others featured on this list, Broomfield wasn't given many materials to work with, but with the limited resources, he was able to construct a quasi-journalistic approach that is both compelling and insightful.
While a number of publications have discredited both the discoveries and Broomfield's filmmaking approach, it's hard not to be won by the film's attempts at shedding some light onto a subject matter that continues to be weighed down in myth and half-truths. Moreover, the filmic choices provide a greater truth than many of the comments i.e. the fearful shaking of the camera when interviewing Suge Knight (a known felon, former CEO of Death Row Records, and physically a large character).
It also offers a more human side to the legends that the media had only been sparsely offered. Biggie & Tupac is more than music documentary, but transcends into a murder-mystery-music-documentary.
8. Until the Light Takes Us (2008)
The West Memphis Three trials seemed to cement the synonymous relationship between heavy metal and Satanism. This conspiracy would be further supported by a series of church burnings in Norway in the early 1990s. These church burnings derived from the black metal movement, and one that is surrounded in myth, lore, and horror. This film, in contrast, attempts to set the record straight.
The founders of this musical style Varge aka Burzum, and Fenriz aka Darkthrone offer interviews surrounding these incidences, the ideology of the movement, and the subsequent media frenzy. It is apparent black metal derived from a (heavily) dated nationalist agenda. Varge, conducting his interviews from prison, notes the origins of this movement were of the anti-Judeo-Christian position, which he believed had crushed Norse Paganism, and wanted a return to such values. Fenriz, conversely, was more interested in expressing himself through extreme art, and felt the onslaught of Americanization in Norway was a detriment to their culture. In short, it has nothing to do with Satanism, although later followers would buy into the media frenzy and proclaim to be Satanists under the black metal movement.
Until the Light Takes Us offers a more complex picture about the movement as one that has been, for the most part, been shrouded in scare mongering half-truths.
7. Metal: A Headbanger's Journey (2005)
Anthropologist Sam Dunn explores the history of heavy metal and produces the definitive metal family tree. It is through this chart, and Dunn's series of interviews, that the genre is forever evolving, and none should be seen as separate or ostracised by the others. Dunn readdresses some of the movements that are met with condemnation or derision, notably nu-metal and glam metal, and attempts to legitimize them with the same importance as noteworthy movements like early metal and grunge.
Of all the documentaries on this list, this one offers a clear insight to both fans and non-fans alike. Dunn admits that as the genre is forever expanding, it can be difficult for even die-hard fans to follow.
It is the interviews with musicians where some treats come to light, notably Gaahl from Gorgoroth (before the name dispute) which is in equal parts revealing and hilarious. Nonetheless, any music history enthusiasts out there wishing to learn this complex genre should begin with Metal: A Headbanger's Journey.
6. Beware of Mr. Baker (2012)
The film begins with director Jay Bulger being assaulted by a foul-mouthed elderly man in his car, which results in a broken nose. That elderly man is drummer Ginger Baker. It is from this introductory shot that the film takes us on a journey through Baker's destructive lifestyle, his aggressive manner, and his sporadic moments of success.
What Bulger manages to do, simply by producing this documentary and interviewing Baker, is reveal plenty about his character; the anger Baker has when he discovers Bulger will interview others, the awkward long pause when his girlfriend is asked if Baker's a good father (with Baker sitting right there), and his aggressive dismissal of certain questions. Moreover, the interview with his son Kofi (a drummer himself) serves to be the most revealing to show Ginger is indeed an emotionally damaged human being.
One is given the picture of a highly talented, and an unapologetically angry man. He hates the 'rock' label, he hates intellectual discussions on music, and he belittles interviewers. In short, you will not like this man but you will nonetheless find him fascinating.
5. The Devil and Daniel Johnston (2005)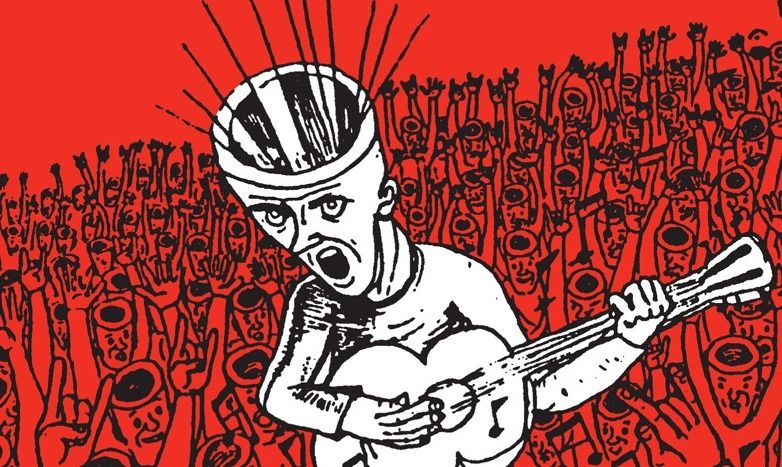 When Kurt Cobain fashioned the 'Hi, How Are You' t-shirt, a few were curious of its origin, and who this Daniel Johnston was. This documentary, 14 years later, brings the eponymous man to the screen as it chronicles his life, his underground fame, and his severe mental illness.
The film begins with home footage of Johnston holding a camera and speaking to a mirror, "I am the ghost of Daniel Johnston." As the film progresses, composing of archival footage of a young Johnston and interviews with friends and loved ones, it becomes apparent it's less interested in exploring the music of Johnston. Instead, it's interested in his schizophrenia, his paranoia, and his manic bipolar disorder that are vented through his music. It, therefore, explores the close proximity and the subsequent blur between genius and insanity.
It offers a series of horrifying and disturbing events as Johnston's demonic illusions manifest themselves into acts of endangerment, obsession, and alienation. To further complicate matters, the film offers the successes Johnston was offered, and experienced - notably, the record deals feud between Elektra and Atlantic. Johnston would turn down Elektra because they had signed Metallica whom he believed they were doing Satan's bidding and were out to hurt him. This unbelievable true story could only occur in documentary form.
4. What Happened, Miss Simone? (2015)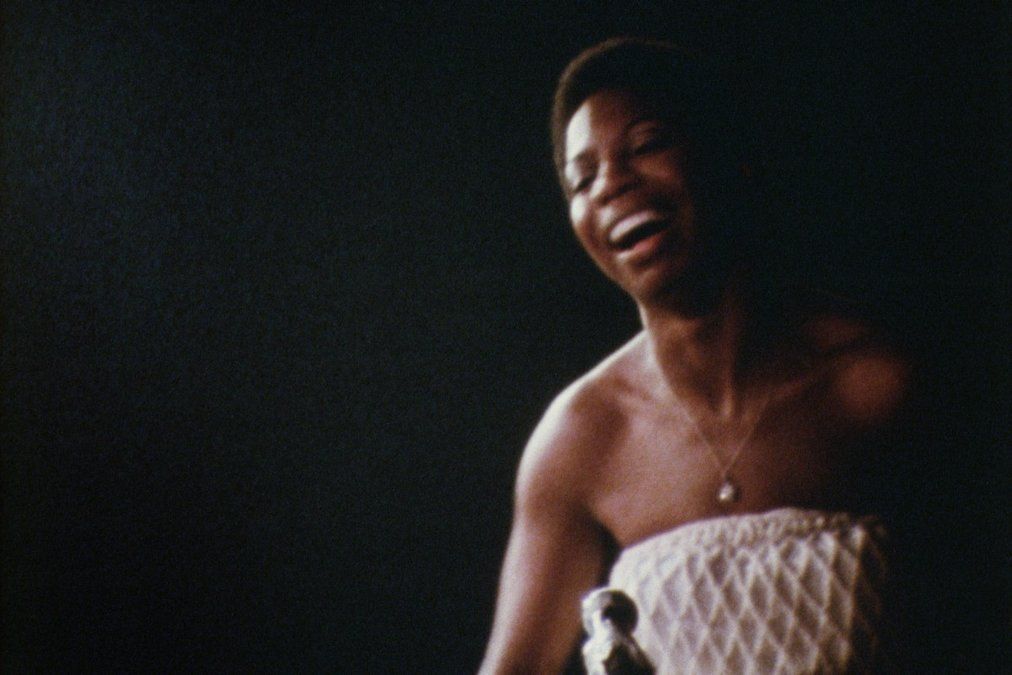 Nina Simone has influenced a vast array of musicians, like John Lennon, Aretha Franklin, and Tony Banks. In this documentary, one will not only understand as to why, but will be given insight into an artist who struggled throughout much of her life and career.
Despite Simone's passing 12 years prior, filmmaker Liz Garbus (Bobby Fischer Against the World) cleverly constructs the singer's life through a series of voice-over interviews from her. This narrative device not only ensures that Simone is given the respect to tell the chapters of her life from her own perspective, but also serves as a reminder that her presence is still felt today. The film doesn't shy away from the racial politics that plagued much of her career, notably when it is revealed she was turned away from Curtis Institute of Music because she was black.
Simone's tumultuous life was more than plagued by racial injustices, but by domestic violence, her bipolar disorder, and her lacklustre desire of popular music (she had always wanted to be a classical pianist).
What Happened, Miss Simone?
will bring an array of emotions and offer more than a documentary of a troubled musicians life.
3. Cobain: Montage of Heck (2015)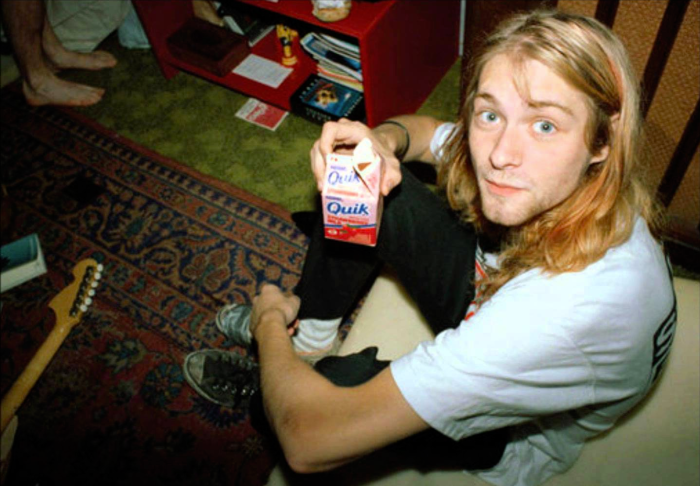 Kurt Cobain's life has been on the screen many times; Nick Broomfield's Kurt & Courtney, Gus Van Sant's Last Days, and Benjamin Statler's Soaked in Bleach. However, they have all been criticized for falsely portraying the lifestyle of the grunge superstar, and based their films on many unreliable sources. This documentary, conversely, attempts to rewrite many of the speculations surrounding the icon, and does so with some never-before-seen home footage of Cobain and Love (which is disturbingly revealing).
With co-operation of his daughter Frances Bean Cobain this film manages to produce a coherent and practically linear narrative of Kurt Cobain's life, from his ADHD (Attention-Deficiet Hyperactive Disorder) as a child through his drug and alcohol addiction in his teens, and consequently his heroin addiction, to his final days before his suicide. The animated sequences of his teen years, the archival footage of Cobain and Love's home-videos, and interviews with friends and family help to ground the man to counteract the myths surrounding him.
The film also doesn't delve into his eventual death for it appears to still be surrounded in mystery, and instead offers a closing statement via intertitle that it was a suicide on April 15th, 1994. This closing statement supports much of what preceded it; it is a film less interested in speculation or theories, and more interested in facts and events. Cobain: Montage of Heck is the definitive documentary on one of rock's greatest icons.
2. The Punk Singer (2013)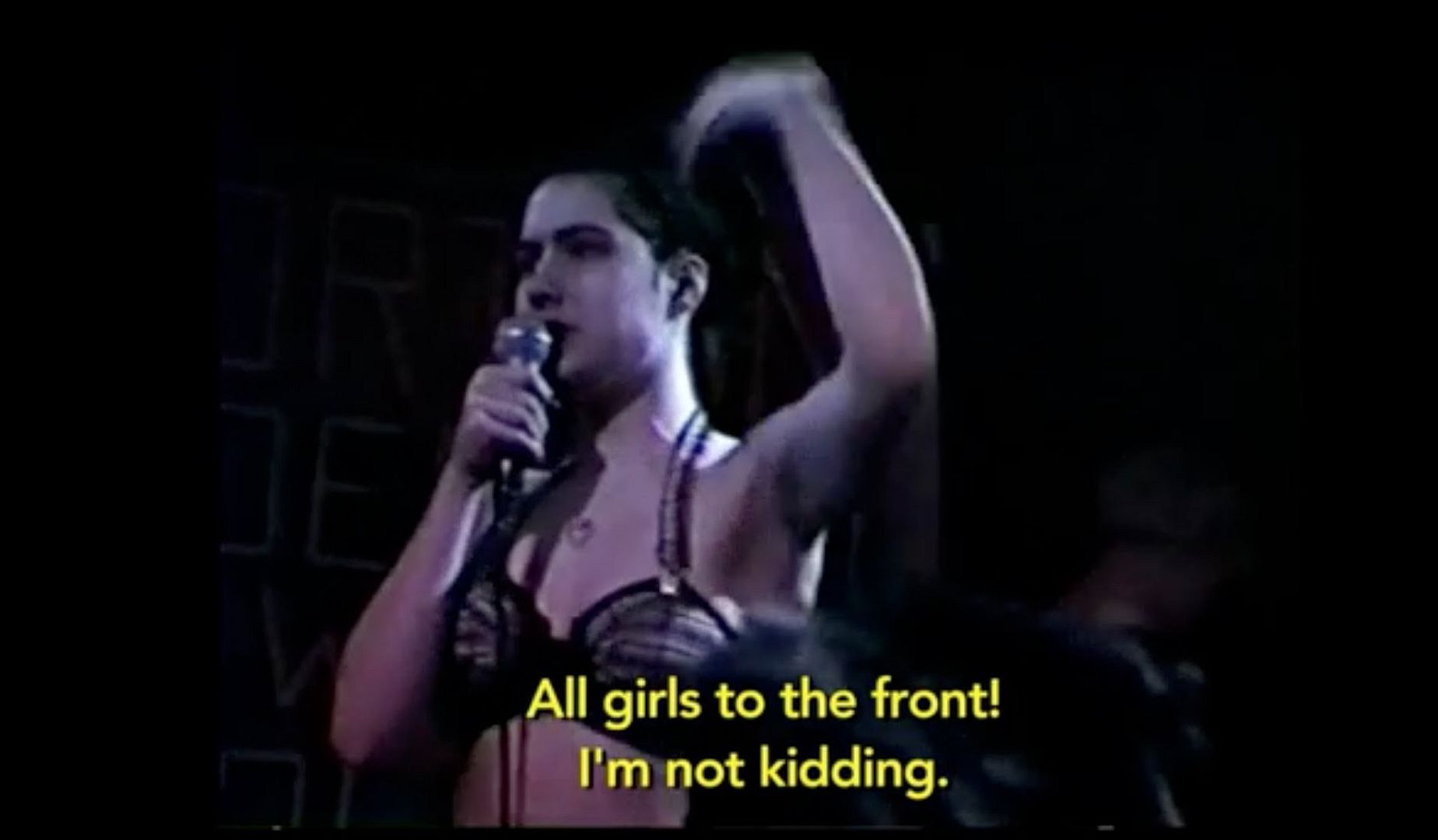 Without Kathleen Hanna there would be no Pussy Riot, no 'Smells Like Teen Spirit', and no riot grrrl movement. Kathleen Hanna has done plenty for the third wave of feminism, and this film, in collaboration with long-time friend and filmmaker Sini Anderson, celebrates many of those accomplishments.
While the Rotten Tomatoes consensus cynically views this as one-sided, it's a story that is noteworthy of our attention. Hanna's acute sociopolitical views invite audiences to view gender politics with an open-mind, and to challenge the status quo; her live performances serve as a microcosm of this, notably when she tells the men to retreat to the back and allow the women to come forward. Hanna and Anderson also wisely chose to interview mainly other feminists directly, or in-directly, involved to not use male experts to make the whole movement seem legitimate.
Hanna's valley-girl accent adds a charm to her nostalgic anecdotes and her complex feminist views. The Punk Singer is in equal parts important and a delight to relive an important musical and political movement of the '90s.
1. Anvil! The Story of Anvil (2008)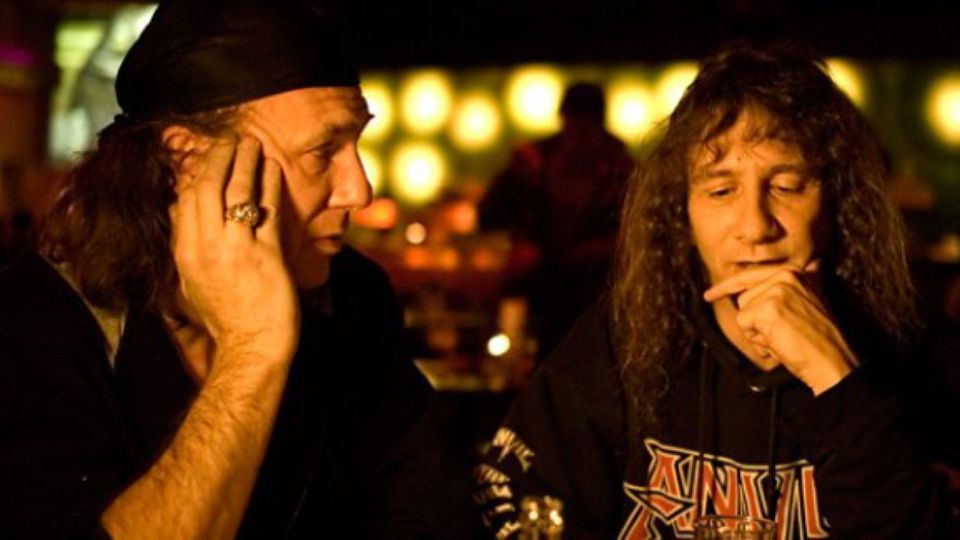 Never heard of Anvil? Well, the name is seen in many CD booklets as a direct influence on many bands, notably Guns 'n' Roses, Metallica, Anthrax, Motorhead, Slayer, and Megadeth. So, why did Anvil lack fame and success? Anthrax's Scott Ian kind-of offers a kind-of possibility, believing it could be that the sound changed, but admits he too is not sure why. The film, coincidentally, offers no resolution either.
Filmmaker Sacha Gervasi (Hitchcock) offers more than a forgotten yet highly influential band, but an anecdote of the power of artistic passion over financial success. The film chronicles the hardship the band members endure (there dead-end jobs, the internal conflicts between the band members, the misguided management under an impassioned fan, and the fights with club owners over pay) and their hopeful comeback success and mainstream recognition. The film does end on an uplifting note where they are seen to play at a packed gig in Japan.
Anvil! The Story of Anvil is more than just about a forgotten yet influential band trying to rewrite the wrongs of music history, but it is about the hardship life can be as an artist. Any artist of any background will greatly appreciate the turmoil lifestyle one endures when they make sacrifices for their passion, only to (sometimes) be met with financial burdens, frustrations, and shortcomings. This is a true underdog story that has a well-deserved and heart-warming conclusion.