Since May 2015, The 405's Josh Brown has been turning you onto some stunning films thanks to his weekly Netflix Guide. With close to 200 recommendations so far, we decided to trawl through every guide to bring you a definitive list of films you should be checking out. As always, this is geared towards UK readers, but we're pretty sure a lot of these can be found in other territories.
The list will be updated on a weekly basis, so make sure to bookmark this page. We also recommend checking out @The405Film on Twitter for the best in film news and features.
City of God (2002)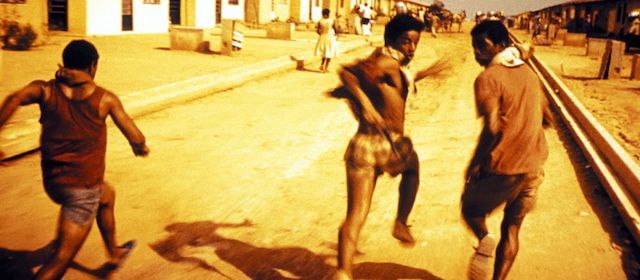 While a tale about warring factions in the favelas of Rio de Janeiro could have been played as cripplingly dark and depressing as the description sounds, City of God presents an ultimately aspirational tale centred on the noble ideal of not succumbing to the influences of your surroundings. Told with a surprising stylistic confidence and boasting a great cast of funny and memorable characters, this vibrant crime thriller stands out as one of the best gangster films of the entire 2000s.
Nymphomaniac vol. 1&2 (2014)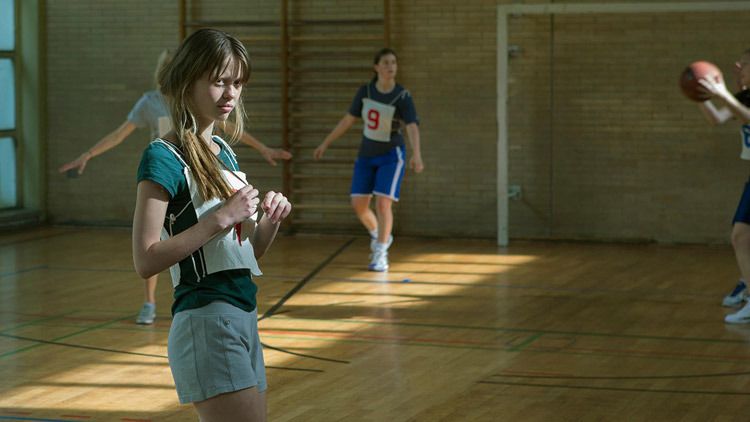 Oh dear; how does one attempt to write about a film called Nymphomaniac without sounding like a bit of a perv? Lars Von Trier's sex thriller a is hugely ambitious but completely divisive movie; it's not for the faint of heart, and at times it'll have you looking at an imaginary camera like you're Tim from The Office, but both volumes of Nymphomaniac have enough going on to make watching the complete double-bill a truly memorable experience from beginning to end.
Blue Ruin (2014)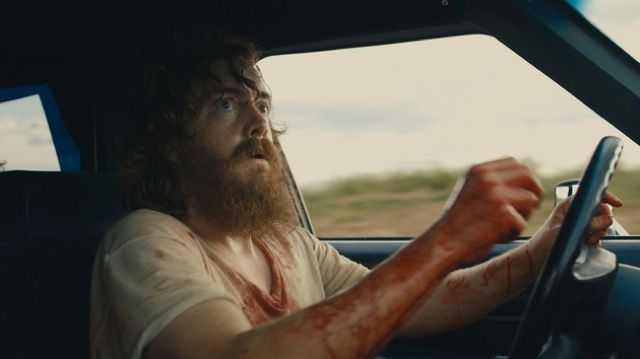 A revenge flick gone wrong, Blue Ruin tackles the often glamorised film genre head-on in a frank, gritty and refreshing subversive treat of a movie. Depicting what would really happen if you went on a violent revenge fantasy against people who wronged you, Blue Ruin is messy, dirty and uncomfortable to sit through - but it provides audiences with one of the most energising and interesting modern takes on a film genre that's almost as old as cinema itself.
Frank (2014)
One of the best under the radar films of last year, Frank spins a tale of sex, drugs and rock and roll that's so charming, so oddball, and so heart-warming that it's impossible to not fall in love with all of its quirky eccentricities. Admittedly most of this affection rests squarely on the shoulders of Michael Fassbender, who embodies the titular role with an exceptional amount of charisma and personality - a big feat considering he spends the entire film encased in a comically large Frank Sidebottom mask.
Lost in Translation (2003)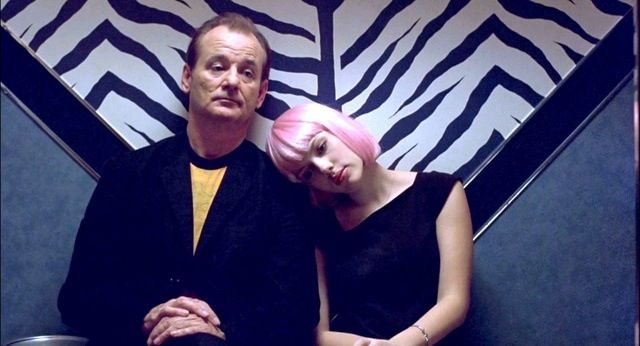 Sofia Coppola's minimalist post-modern romance covers the brief connection between two unlikely individuals, an ageing actor and a young college grad played by Bill Murray and Scarlett Johansson respectively, and culminates in a heartfelt and deeply touching experience. The backdrop of Tokyo makes for the perfect setting for this weird and alienating film, as the subdued high-rise glamour clashes with the energy and vibrancy of the pulpy city streets to create the perfect visual parallel to the relationship of the two lead characters.
The Sacrament (2013)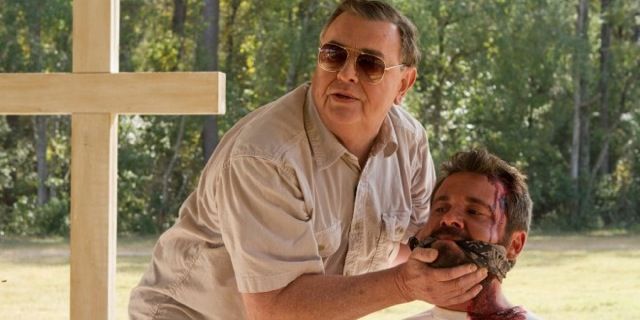 A horror film that focuses on real life evil over anything supernatural, The Sacrament's eerie Jonestown-esque cult is a constant source of anxiety and tension throughout this thrilling tale of murder and indoctrination. The movie is so effective because its characters and situations could have - and actually have - happened in real life, and it's this unrelenting sense of uneasy familiarity that makes The Sacrament such a horrifying movie to watch. As a result, the movie's ordinary and unassuming terror will stick with you for days afterwards.
Battle Royale (2000)
One of the most exciting and entertaining actions films released, well, ever, Battle Royale is a hypnotic mix of harrowing ultra-violence and quintessential Japanese filmmaking. When a group of students are forced to fight to the death for the world to watch, the fragile alliances and constant sense of unpredictability that permeates through the entire film makes for a movie that never dips in intensity. But what elevates Battle Royale above other brutal action flicks is that, although not deeply expressed through the dialogue, the world the film occupies is drenched head to toe in mythology and context that just begs to be uncovered by those paying attention.
Blackfish (2013)
Blackfish, or, That Seaworld Documentary Everyone Went On About For A Month, is a gripping and hugely interesting documentary about the mistreatment of Orcas at the hands of the hugely popular aquatic resort. Amassing a deep and dense amount of research from a wide range of respectable sources, Blackfish's condemnation of the treatment of Killer Whales is both heart-breaking and enraging, and easily makes for one of the most stimulating documentaries to be released in the past few years.
Dallas Buyers Club (2013)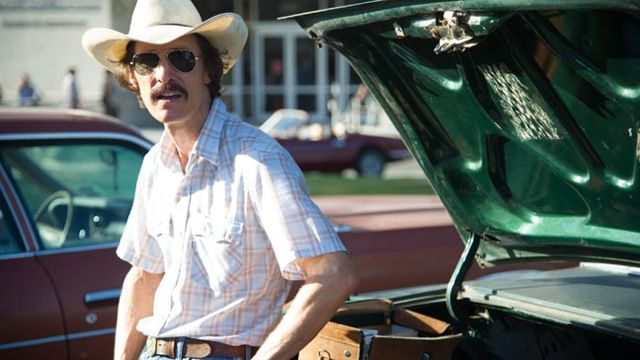 If you were keeping up with the awards season of 2013 (or you know, just went on the internet at any point during that year) then you've probably already at least heard of Dallas Buyers Club. The film made waves critically and commercially earning itself numerous "Best Film" nominations for that year, and for good reason; Jean-Marc Vallee's story of mistreated HIV sufferers in the mid-80s was one of the most interesting flicks to hit screens in 2013.
The French Connection (1971)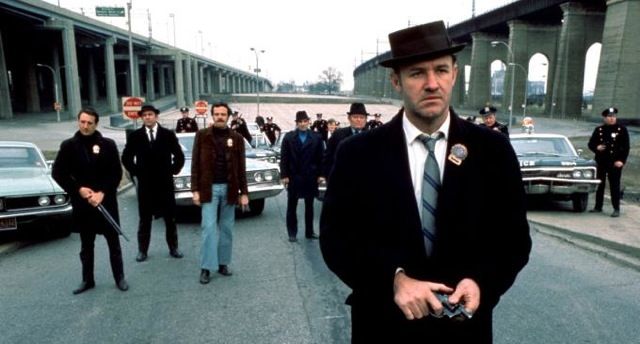 Kicking off one of the best decades of American cinema the world has ever seen, William Friedkin's The French Connection is a masterpiece of the crime genre. Starring Gene Hackman as a narcotics officer working the beat in a down-trodden and sinister NYC, Friedkin's movie is one of the best examples of neo-noir the entire medium has to offer. Full of iconic characters and brilliantly constructed action set-pieces, the movie still holds up today, even if the flick wears the politics of the time on its sleeve. But even then that's part of the charm; The French Connection lives and breathes for anarchic policing and oppressive crime-scenes, and so as a time-capsule containing some wonky '70s politics it more than lives up to its aesthetic ambitions.
Life Itself (2014)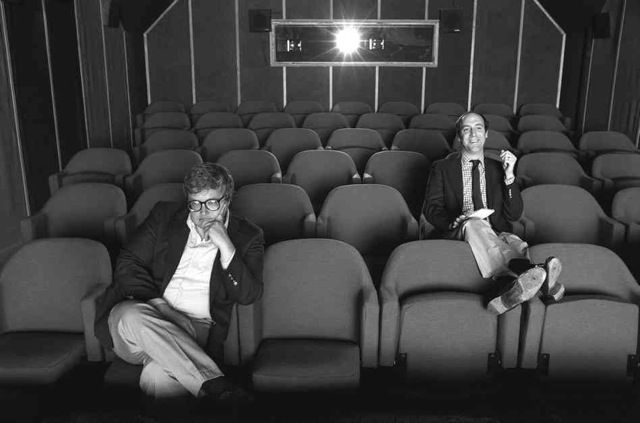 It would be an understatement to say that the movie industry as a whole lost an iconic figure with the passing of renowned film critic, Roger Ebert. This heartfelt documentary works both as an emotional farewell to the movie giant as well as an informative look into why films themselves are so important as a medium. A surprisingly unbiased view of the legend Ebert left behind, Life Itself is at times difficult to watch, but the movie's thematic frankness only makes for essential viewing for anyone who considers themselves a film fan.
Calvary (2014)

Impenetrably cold yet darkly humorous in places, Calvary proves to be a tour de force for always outstanding actor Brendan Gleeson. Threatened during a particularly traumatic confession, Gleeson's Irish priest anchors an increasingly high-stakes emotional melodrama. With a wealth of interesting and diverse characters, a thrilling and harrowing plot that boasts beautiful moments of family poignancy, and a visually captivating cinemascape, Calvary is home to one of the most cinematically deep experiences to ever come out of Ireland.
Blue is the Warmest Colour (2013)

Blending a sense of passionate romanticism with the crushing reality of dealing with a long-term relationship, Blue is the Warmest Colour completely stormed the awards season upon first release in 2013. Fortunately, the film deserved every bit of recognition and adoration it received, as the movie's extensive detailing of the intimate connected between lovers Emma and Adele provides one of the most heartbreaking, joyous and affecting romantic films of the modern age.
Happy Christmas (2014)

A lot of these mumblecore films would be utterly boring without a main cast that could anchor such character-driven pieces. Thankfully, Happy Christmas' cast of talented actors share such a great sense of chemistry and character that as an audience it becomes impossible to not indulge in the reality the movie sets up. Chronicling the life of a small family, Joe Swanberg's film encapsulates perfectly the frustrations and disgruntlement that comes with balancing personal aspirations with the reality of day to day living.
Planet Terror (2007)

This ludicrously ridiculous but gloriously fun grindhouse throwback absolutely requires you to watch it with friends. A thoroughly enjoyable and pulpy action flick, this violent and explosive movie lovingly harkens back to classic exploitation flicks of the '70s with such confidence and grace that its passion and childish joy becomes utterly infectious. Moving swiftly from one outrageous set-piece to the next, Planet Terror never stops for a moment to take in the scenery - probably because it's already blown it up.
Hot Girls Wanted (2015)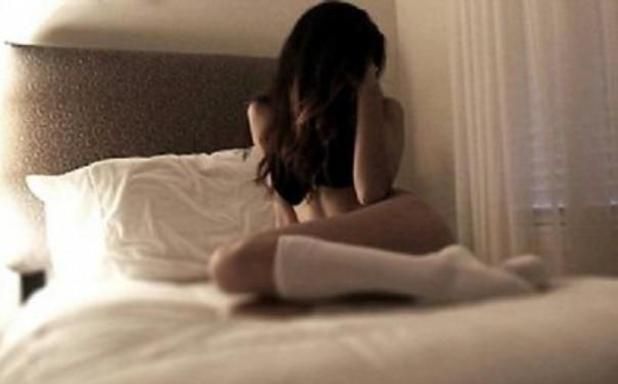 An interesting and subversively unassuming documentary surrounding the reality of the amateur porn industry, Hot Girls Wanted chronicles the experiences of a group of young, aspiring women and their ventures into the world of adult entertainment. Opening discussions on topics rarely brought up when porn is the centre of debate, this brisk documentary provides both a stimulating interrogation of the entire business from a mostly unbiased perspective, as well as delivering a superbly crafted and tightly-woven character study.
The Warriors (1979)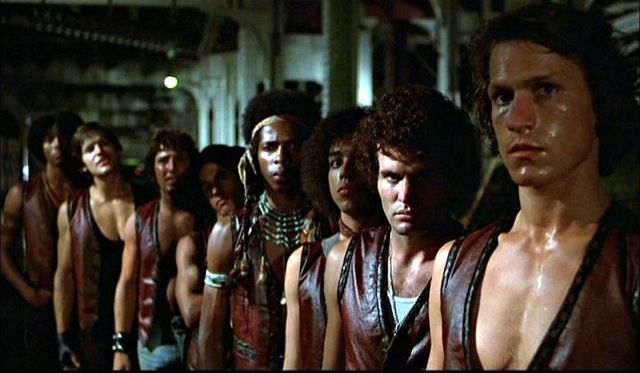 Although you might not have seen The Warriors before, you'll no doubt have heard its name pop up over and over again during conversations about the best cult films ever. The gang warfare on show in the gritty '70s flick might seem a bit tame by today's standards, yet the social issues The Warriors is so riddled with are still just as relevant as ever. With great action set-pieces and some brutal street brawls, the film's broken-down and decaying setting made it an icon of '70s cinema. Memorable characters and moments populate Walter Hill's movie, yet it's the film's sense of atmosphere and style that makes it a stand-out watch all of these years later.
The Mist (2007)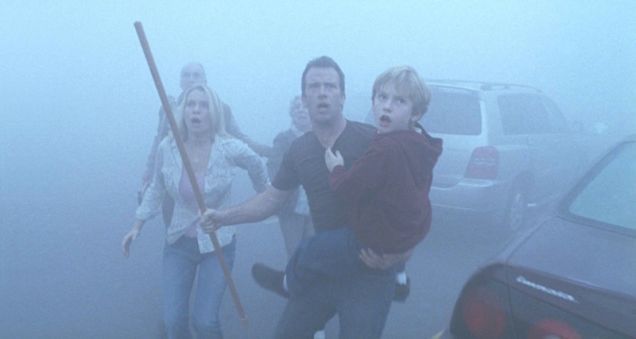 In Frank Darabont's quest to adapt every single Stephen King property ever made to the big screen, the renowned director delivers his most experimental and satisfying adaptation since The Shawshank Redemption. Mixing classic genre twists with a deeper narrative of real-world fears of faith and human evil, Darabont's The Mist presents an amalgamation of influences that works in the same off-kilter way as its gloriously imaginative filmic monsters.
Into the Wild (2007)

Based on a true story, Into the Wild's harrowing and heartfelt story of self-reflection and survival makes for one of the most exciting films of the past decade. While the story itself - one of a character attempting to find themselves by living off the land - has been done before, no film has ever quite managed to capture the sense of content isolation as much as Sean Penn's film does.
Oldboy (2003)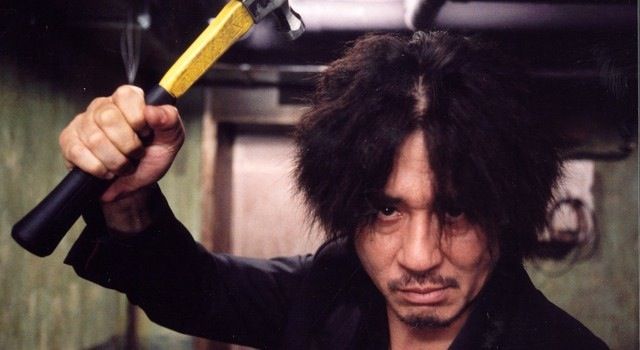 Although the 2013 remake felt like a vacuous attempt to recapture the flair of the daring original, the 2003 Oldboy still holds a special place in the hearts of neo-noir fans everywhere. Going down in history as a genuine cult classic, Oldboy's sense of escalation and action provided the high bar for intimate cinematic spectacle that other movies have been trying to catch up to ever since. While its narrative payoff isn't quite for everyone, the legacy of Chan-Wook Park's post-modern masterpiece more than holds up over 10 years later.
Sin City (2005)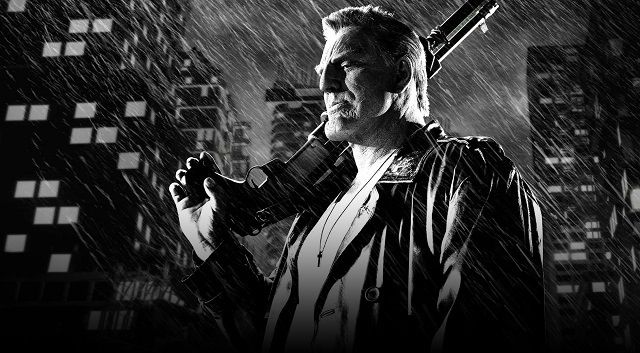 Robert Rodriguez's adaptation of Frank Miller's violent graphic novel noir kick-started an entire new revolution of CGI in films, and whether or not you agree with the overuse of that technology since, there's no denying that Sin City's atmospheric cinematography completely captures the grungy aesthetic of the source material perfectly. Fortunately though, the film doesn't rely on the visual style as a crutch, as Rodriguez' brilliant sense of character, action and humour perfectly complements the stylized extravagance of Sin City's presentation.
The Voices (2015)

Criminally overlooked in its cinema release early this year, Ryan Reynolds' horror-comedy The Voices will hopefully find the audience it initially deserved now that it's wound up on Netflix. A film about a dorky guy and his talking evil pets sounds absolutely groan-worthy on paper (which probably explains its poor box office run) but in practice it makes for one of Ryan Reynold's best films in years. Funny, violent and deliciously dark, The Voices is one of the most enjoyable movies you never saw in 2015.
Tremors (1990)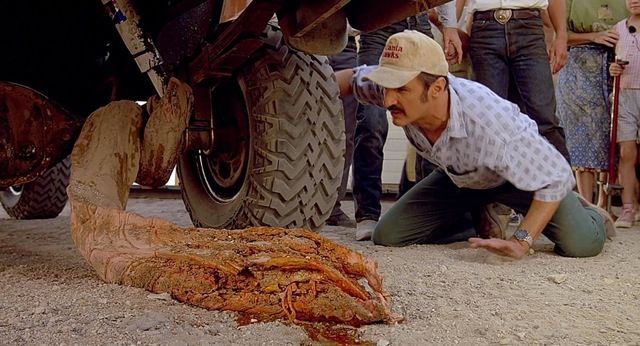 Kevin Bacon stars in this outrageous cult classic about an isolated small town in the good old USA under attack by an army of giant subterranean creatures. A B-movie monster flick the likes of which you just don't see anymore, Tremors is an excellent example of the type of film that modern Hollywood is starving for. Although it's silly, daft and quintessentially '90s, there's times where the flick perfectly captures that terrifying feeling of being isolated and completely underpowered. Fortunately, all of its odd-ball elements work together in a paradoxical way, coming together to make Tremors one of the most memorable films you'll ever see - even if it's not for all the right reasons.
Clerks (1994)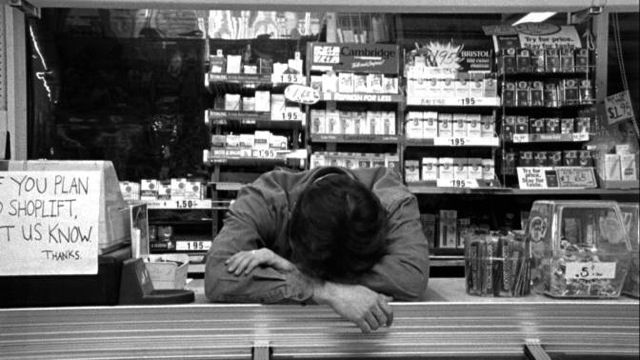 Clerks is just a great film - and an exceptionally funny one at that. Impressively, the gags are so low-key and come so often, be it from witty one-liners, long monologues or just blink and you'll miss it background visuals, that even on multiple viewings you'll always be catching new details. With its rag-tag group of actors, its opportunistic shooting style and at times clunky editing, Clerks isn't perfect by any means, but these imperfections only serve to give the film a sense of heart that a flawless production could never replicate.

The Aviator (2004)

While it's not the most beloved Scorsese flick, the lengthy 2004 Howard Hughes biopic, The Aviator, is definitely one of the director's most interesting. Seeped in paranoia, The Aviator tackles the troubled legend's fall into madness in a genuinely unnerving way, aided of course by great performances from Leonardo DiCaprio and Cate Blanchett. Scorsese is one of the greatest directors around who makes movies about movies, and The Aviator's interrogation into the life of one of cinema's most defining figures only proves why.
The Fighter (2010)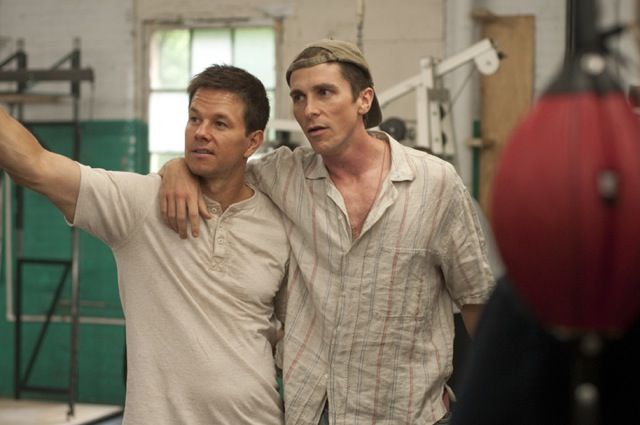 Boxing films are just about their own sub-genre at this point, right? While perhaps not always hitting the first page news, boxing movies come out on a regular basis all the time, but sadly never quite change up their formula enough to warrant much recognition. Will the film feature an aspiring fighter, down on his luck who just needs "one more shot"? Almost definitely. Do they live in a run-down part of town, surrounding by either a) an overbearing and fractured family or b) a wacky set of characters? Always. Unfortunately, while The Fighter doesn't move far away from these sub-genre clichés, the performances are so great, characters so interesting and direction so finely-tuned that you won't care. It might not do anything particularly new, but The Fighter perfects everything we've come to expect from gritty boxing dramas.
Detention (2011)

Where to even start with Detention? A weird, off-beat "horror" film, the 2011 indie cult hit is almost indefinable; a genre-blending, hipster wet dream, the film simply can't be done justice in a hundred word description. Even upon finishing Detention you'll probably still be at a loss as to what the film actually is, but whether or not you come out the other side of the flick loving or hating it (there really is no middle ground), there's no denying that this audacious, obnoxious but wholly ambitious indie thriller doesn't leave a lasting impression.

Home Alone (1990)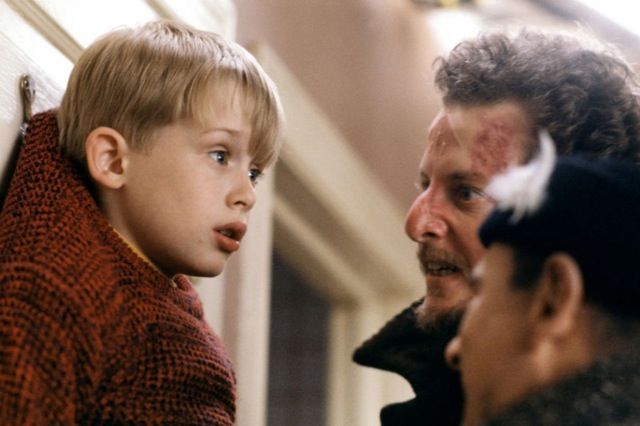 There's just never a bad time to watch this film. Joe Pesci's home invader gets even funnier with every rewatch and the physical stunts and effects are the utter pinnacle of slapstick humour. Seriously, the Chaplin-esque weight to each pratfall is essentially an art form in its own right. So, even if you watch this religiously every Christmas, there's no harm in sticking it on a bit early, right?
Reservoir Dogs (1992)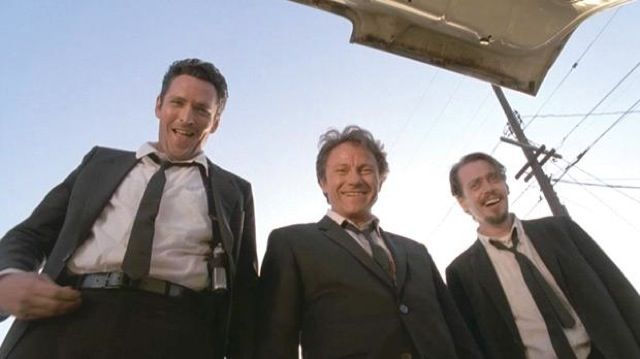 Although Reservoir Dogs established Quentin Tarantino as the visionary director he is today, his debut film often gets pushed aside by critics and fans in favour more mainstream efforts like Django Unchained or the admittedly better Pulp Fiction. Which is a shame, because the simplistic nature of Tarantino's first film makes Reservoir Dogs a more direct and engaging experience than anything the director would later go on to do.
John Dies at the End (2013)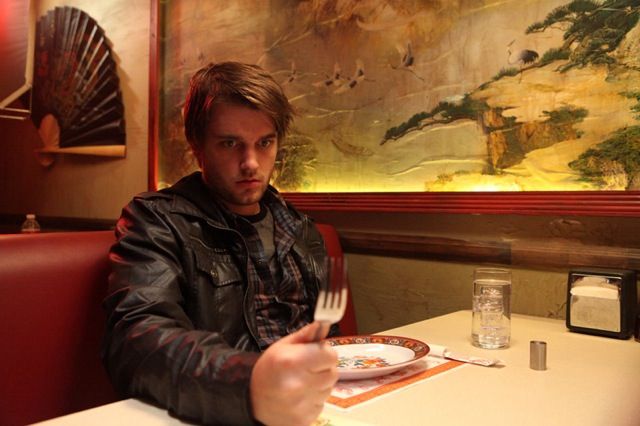 John Dies at the End, based on the book of the same name by Cracked.com head-honcho David Wong, is absolutely bat-shit insane. When a new drug hits the streets that has the side effect of allowing its users to travel across dimensions, it's up to two under-achieving monster hunters to save the day in the most unassuming of ways. With a pulpy, B-Movie inspired plot, the horror film is one part The Thing, one part Big Trouble in Little China and one part Bill and Ted's Bogus Journey, all wrapped up in a hilariously odd-ball action extravaganza.
Wish I Was Here (2014)

Zach Braff's much-anticipated follow up to his debut feature Garden State managed to split both critics and fans of the director's previous work straight down the middle. With Wish I Was Here, Braff takes a look at more adult fears and anxieties, displaying an increased maturity since his time working on his 2004 debut. However, the director still delivers these more grown-up problems with a sense of childlike naivety, reflected in the film's imaginative dream sequences. While audiences found the implementation of these more surreal scenes overwrought and even pretentious, they ultimately imbue a sense of personality and originality into plot beats and themes that you've probably already seen covered in plenty of similar films before.
Gone Baby Gone (2007)

Although it's hard to believe it now, before Ben Affleck hit gold with his directing career the actor was once considered one of Hollywood's easiest punchlines. After starring in a string of embarrassing duds in the early 2000s, Affleck's career seemed doomed to a land of awful, phoned-in TV movies. However, Gone Baby Gone completely reversed Affleck's dwindling reputation, and the film cemented the actor as one of Hollywood's greatest emerging directors. While the movie isn't quite as polished as his later efforts, this stylish detective thriller still makes for an emotionally engaging watch, and to this day stands strong as an incredible debut.
Re-Animator (1985)

The colourful '80s zombie flick Re-Animator gets everything about camp horror right. Whether it's the over the top performances of the main cast, the unconventionally bright, vibrant colours or a brilliant mean-streak of dry, black humour, Stuart Gordon's H.P Lovecraft-inspired story is dripping with character and personality. Although many horror films feel like cheap, disposable entertainment, there's genuine love to be found in Re-Animator that makes it endearingly engrossing every time you watch it. What was it about the '80s that made horror movies so great?
Wet Hot American Summer (2001)

Inspired by the likes of Airplane and The Naked Gun, this teen-movie spoof mixes irreverent, odd-ball visual comedy with the crass, obnoxious teen humour that ran rampant in just about every comedy film in the early 2000s. However, Wet Hot American Summer balances the two so well that neither aspect overstays its welcome, and as a result director David Wain manages to deliver one of the most quotable movies ever made. With the prequel series hitting Netflix next week, there's never been a better time to check out the outrageously funny original film.

Beyond Clueless (2014)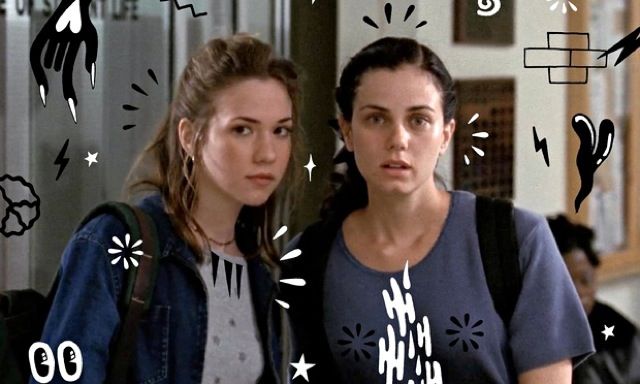 Beyond Clueless takes a look at the recurring themes that constantly pop up in every teen movie, using clips from popular films in the genre to draw comparisons and to highlight the documentary's key points. Split up into separate "chapters", Summer Camp provides an infectious score for each section that perfectly encapsulates the mesmerising, flowing style of the documentary. Give it a go.
Limitless (2011)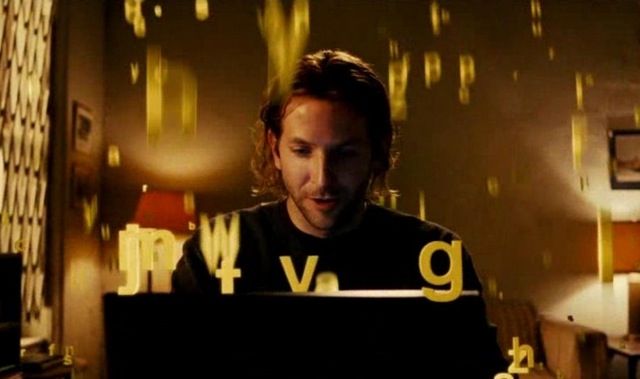 It was kind of shocking that Limitless was anywhere near as enjoyable as it ended up being. With a plot that revolved around a drug that unlocked the brain potential in humans - essentially giving any user superpowers - the film looked like nothing other than a dumb, throwaway action flick. Instead, the movie was packed with much more personality and intrigue than its summer blockbuster influences would initially have you believe. With great performances by Bradley Cooper and Robert De Niro, Limitless is charming, action-packed and surprisingly intelligent - and at times works as a better superhero movie than most actual superhero movies.
20 Feet from Stardom (2013)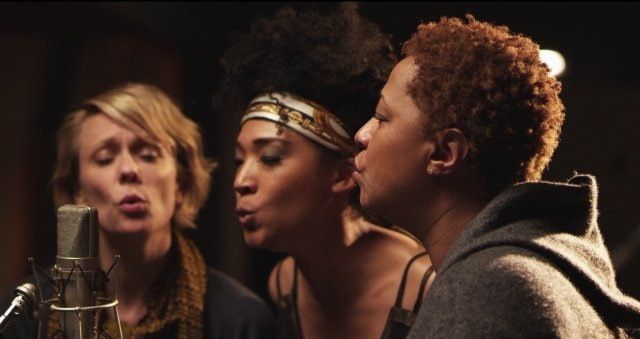 The best documentaries are always the ones that take an overlooked subject or topic and make you care deeply about it. Admittedly, before 20 Feet from Stardom I was rather ignorant to the plight of backing singers, never really giving them a second thought. However this 2013 documentary completely turned that mentality around by delivering an interesting investigation into some of the most famous voices in music. Filled with great anecdotes (a particularly goose-bump inducing one that covers the creation of The Rolling Stones' 'Gimme Shelter') 20 Feet from Stardom is a brilliant documentary, and one of the greatest music movies ever made.
Capitalism: A Love Story (2009)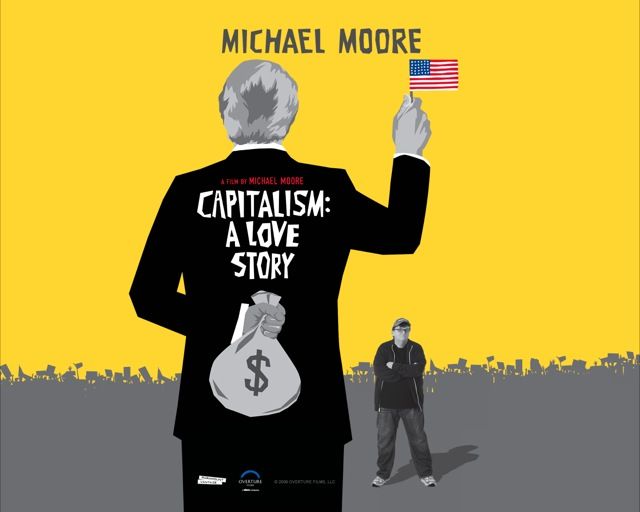 Oh boy, a Michael Moore documentary about capitalism, you say? Although you can almost hear sqwees of everyone in the entire history of the world who ever did a semester on Marxism in their first year of Uni, Moore's documentary is much more than just some pseudo-deconstruction of Capitalism. It's not a blanket attack on the principles, but actually a rather nuanced look at the West's destructive relationship with consumerist practices. Like all of his documentaries, your enjoyment of this film probably depends on how much Moore's style of filmmaking bothers you. However, if you can ignore his larger affectations, there's a deeply interesting and complex story ready to be told in this brilliant documentary.
Fright Night (1985)

Like American Werewolf, Fright Night is packed full of great special effects and spot-on humour, however this time it's all delivered with an extra dose of '80s Americana for good measure. With a brilliant set-up about a vampire who moves in next door, this B-Movie classic has enough campy scares and gore to keep you interested for the long run - and if you like what you see, the film's sequels aren't half-bad either.
Chasing Amy (1997)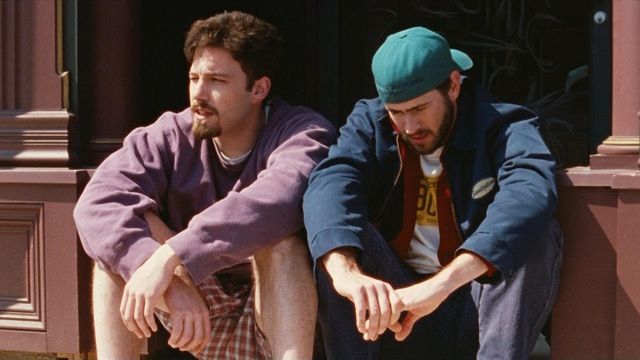 Kevin Smith's 1997 romantic comedy is a testament to why the indie-king such an enjoyable filmmaker; everything from the nerdy references and in-jokes to the genre-twisting plot and brutally funny dialogue makes Chasing Amy one of the director's most consistently enjoyable movies from beginning to end. Following up both Clerks and Mallrats was no small feat, but with Chasing Amy, Smith proved just how much of a force to be reckoned with he was when it came to creating the best '90s slacker films.

Flight (2012)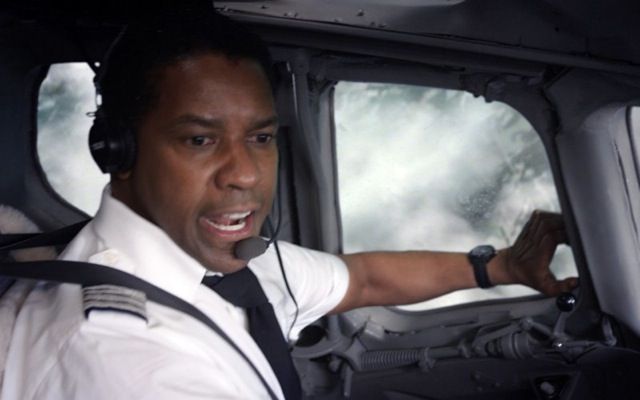 There simply hasn't been enough Denzel Washington films included on these Netflix guides so far. Directed by Robert Zemeckis, 2012's Flight sees Denzel on top form as a gruff, weary professional brought back into the fold for one last mission of redemption. More than that though, Zemeckis' film, as action-packed as it is, is more about tense, claustrophobic suspense sequences and character beats rather that out and out action scenes. The movie is the perfect balance of Denzel Washington silliness mixed with a genuinely rich and engaging screenplay, and it all culminates in one of the actor's best pieces of work in years.
Fargo (1996)

With Fargo, the Coen brothers were able to mix comedy into a '90s cop drama in a way that simply hadn't been done before. The off-colour choice of setting in Minnesota leaves the film feeling incredibly distinct, both visually and narratively, as the directors' bloody crime story unfolds in the most unassumingly suburban of locations. It's a great juxtaposition, and the Coens never come up short on living up to the potential of the set-up. Boasting the humour of The Big Lebowski and the suspense of No Country for Old Men, Fargo is the perfect genre-bending thriller, and one that the directors simply haven't been able to match since.
Troll Hunter (2010)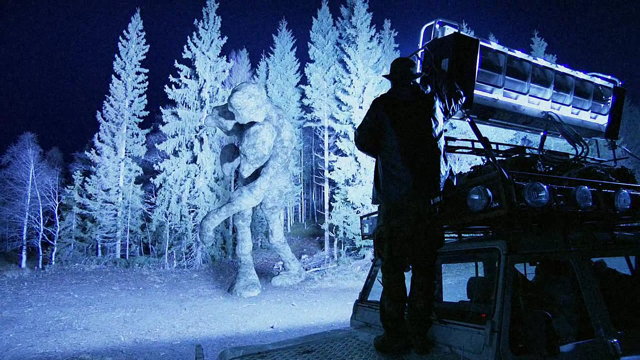 Released right around the time when the hype around found footage movies was reaching breaking point, Troll Hunter came out to little fanfare, buried under the 5 or 6 million Paranormal Activity rip-offs that were dominating the box office and DVD sales at the time. Which is a shame, because this 2010 flick does more for the genre than any of those other derivatives ever have. Taking an interesting and innovative spin on the genre, this mystical film managed to capture the whimsy of the best Spielberg flicks as well as the scares of its genre namesake. Unappreciated at the time, Troll Hunter stands as the prime example of a found footage movie done right.
Good Will Hunting (1997)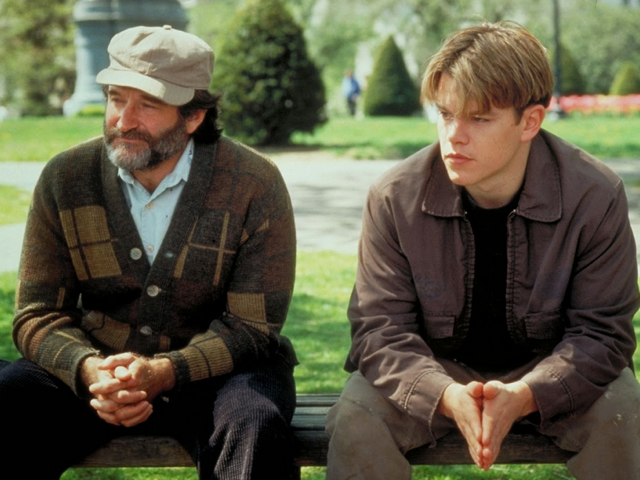 The breakout film for future household names Matt Damon and Ben Affleck, Good Will Hunting's heartfelt tale of gifted potential makes for one of the greatest '90s films. Featuring the late Robin Williams in one of the actor's finest dramatic roles, Gus Van Sant's character drama makes the most of its talented cast to tell an incredibly human story. Although it's the narrative of struggle and conflict around finding your own identity that lies at the heart of the film, all wrapped up in Van Sant's brilliantly funny and emotional character drama.

Creep (2014)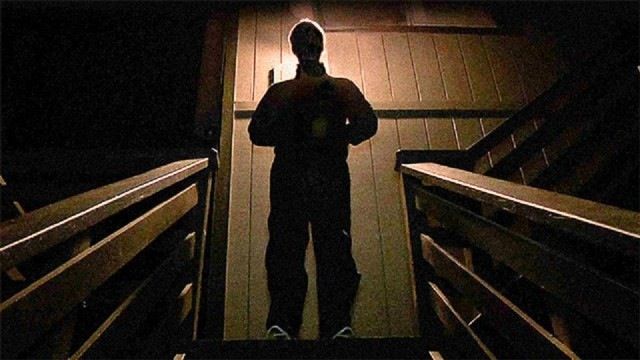 bit of a hidden gem in the horror genre, it's best to go into Creep without knowing too much about it. The basic set-up is simple: a regular guy accepts a job offer to film a cancer victim's day-to-day life so that he can leave a momentum of his time for his unborn son. Of course though, not everything is as it seems. With stakes that are constantly on the rise and a brilliant subversive twist on regular found footage techniques, Creep is one of the funniest and most underrated horror flicks of the past few years.
From Dusk Till Dawn (1996)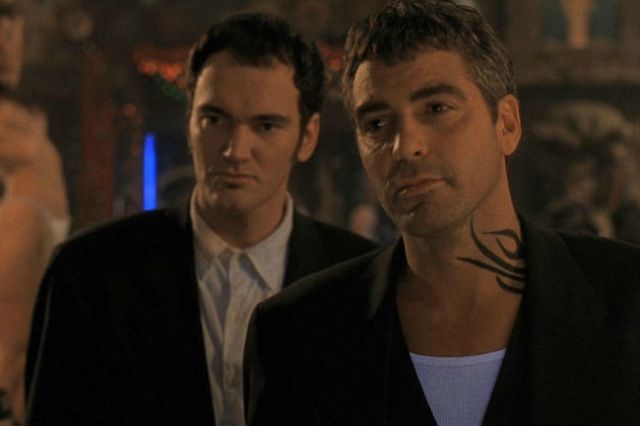 A Quentin Tarantino and Robert Rodriguez team-up, From Dusk Till Dawn perfectly melds the two directors' styles into a haunted house attraction of a film that straddles both the familiar and the new. With a lengthy set-up about two bank robbers - played by George Clooney and Tarantino himself - you might be fooled into thinking the movie is going to be nothing other than a regular heist flick in the same vein as the director's Reservoir Dogs or Pulp Fiction. But then, in one of the greatest genre twists ever, vampires turn up as the catalyst for the movie to transform into a brilliantly gory over the top B-Movie throwback.
The Help (2011)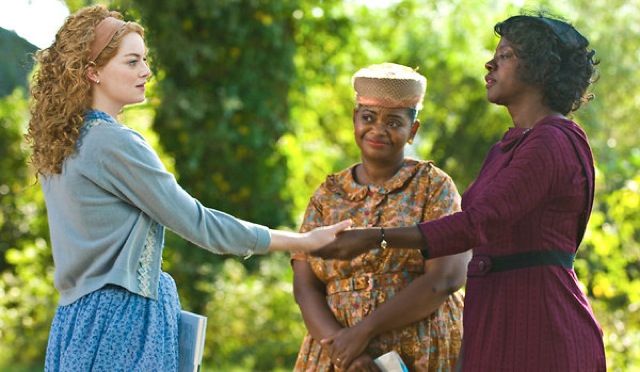 Although an all-star Hollywood cast headlines Tate Taylor's Civil Rights epic, The Help, the film never feels like a generic "race movie". Never devolving into an uninspired PSA or a by the numbers lecture fuelled on a studio's white guilt, the movie is perhaps more unassuming than its sentimental leanings would have you believe. Full of fist-pumping victories and uncomfortable moments of defeat, The Help is a rollercoaster ride of a movie and one of the very best of 2011. Although it tackles its difficult themes head-on, the film manages to wrap them all up cohesively thanks to a funny, engaging and thoroughly emotional screenplay. It might boil down its topics to rather basic archetypes, but even that simplification doesn't take anything away from this deeply rich and incredibly rewarding period drama.
What Happened, Miss Simone? (2015)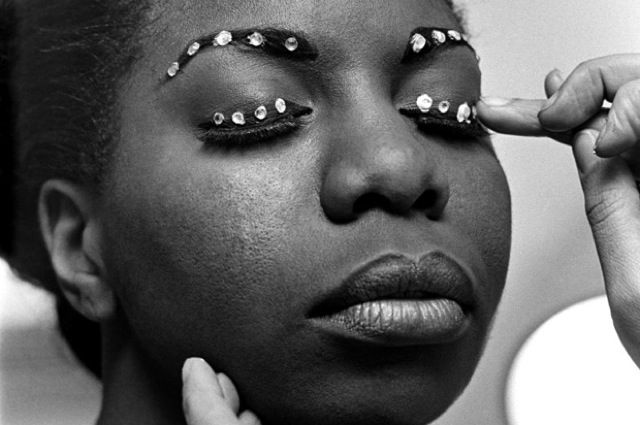 What Happened, Miss Simone? chronicles the epic and sprawling life of soul music icon Nina Simone. Delving into the singer's tragic personal life, from the early musical days to her passionate Civil Rights involvement, this powerful documentary solidifies and perfectly captures the legend of this defining soul singer. Although the presentation is rather conventional for a documentary, a story this engaging doesn't need to rely on any stylish hook or cheap thrills to grab its audience.
The Crazies (2010)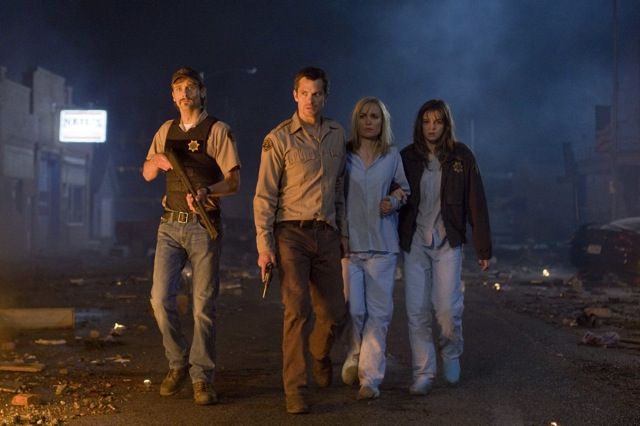 The Crazies desperately wanted to emulate the success of 2004's Dawn of the Dead remake. Taking an established George A. Romero horror film, modernising it with some CGI gore effects and throwing a late-era Johnny Cash song over the opening credits is apparently all this studio thinks is needed to make lightning strike twice. Well, they were almost right. While it's perhaps not quite as tight as the 2004 Dawn, The Crazies actually improves on its original movie in a few surprising ways. Sure, it's bigger, more explosive and a little more clichéd than its source material, but the nuance of the story is surprisingly left intact, and in some cases treated more tastefully. It's not some game-changer, but it's one of the better horror remakes out there.
Capote (2005)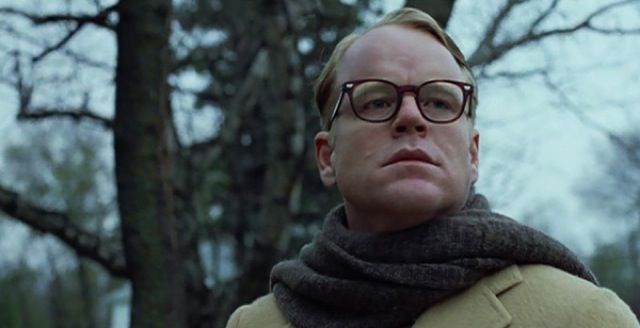 One of the late Phillip Seymour Hoffman's most iconic roles, this Truman Capote biopic pulses with an intoxicatingly uncomfortable and mysterious atmosphere. Boasting the cold, slow-burning sinister pace of the director's equally infectiously dark Foxcatcher, Capote is a tour de force of tone and performance. While it might be a bit distant for some viewers, this rewarding biopic more than pays off for anyone with the patience and willingness to jump into it head-first.
Tiny Furniture (2010)

A kind of precursor to her hit TV show Girls, Tiny Furniture was Lena Dunham's first real foray into the world of realistic, problematic well-off white girls. Both humorous and heartwarming, Dunham's effort mixes all the best elements of mumblecore movies with the characters and quick-wit integral to her HBO programme. Although it's not quite as polished as it could be, and the characters themselves can be rather insufferable (whether that's the point or not, I'm not really sure,) Tiny Furniture still stands as a strong effort from the often controversial writer.
Rumble in the Bronx (1995)

Jackie Chan's breakthrough movie, Rumble in the Bronx is one of the unashamedly indulgent action thrillers. Campy, over the top and full of ridiculous fight scenes, Chan gives one of his most memorable performances, all the while squaring off against an assortment of odd-ball gangs and mob bosses. The movie's tagline "No fear. No Stuntman. No equal" is more than apt on this occasion, as there's simply nothing more cinematically satisfying than watching Jackie Chan work his way through a seemingly endless amount of goons to a classically '90s soundtrack.
The Shawshank Redemption (1994)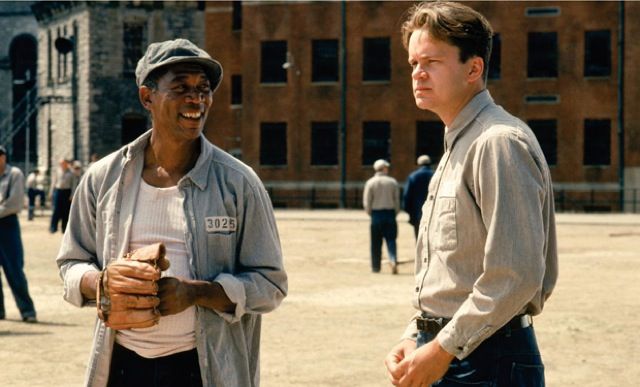 One of the best films ever made, Frank Darabont's adaptation is one of the most critically acclaimed movies of all time, with its winding narrative and deep, complex characters more than living up to the film's respected reputation. Headed up by great performances from the likes Tim Robbins and Morgan Freeman, this prison drama is an epic in every sense of the word. While you've probably already seen it before, there's no reason why you shouldn't revisit The Shawshank Redemption this weekend.
Fruitvale Station (2013)

Based on a true story, this indie drama about a botched police intervention gets more and more politically relevant with each new racial controversy that comes out of America. A powerful debut from director Ryan Coogler (currently about to release the Rocky tie-in, Creed), the film offers an incredibly honest and brutally intense portrayal of injustice and violence in the ol' US of A. Although a tad unpolished (something to be expected from a debut flick,) Coogler's movie is surprisingly focused, allowing for Michael B. Jordan to deliver what's probably the best role of his career so far. Hardly a light-hearted romp, Fruitvale Station is one of those movies that will have you shaking with rage by the end of it - for all the right reasons.
Hannah and Her Sisters (1986)

Woody Allen takes a back seat in this ensemble film about family and love. Imbued with all of the director's classic tropes; the fast, quick-witted dialogue, the neurotic characters and the fondness for the city, Hannah and Her Sisters mixes the drama found in Allen's later pictures with the comedy of his earlier movies. It's perhaps a little long for what it is, and it's kind of safe as far as the director's 'type' goes, but if you're a fan of Allen himself or just intelligent and funny family dramas then you'll be more than satisfied with this thoroughly enjoyable romp.

Girl, Interrupted (1999)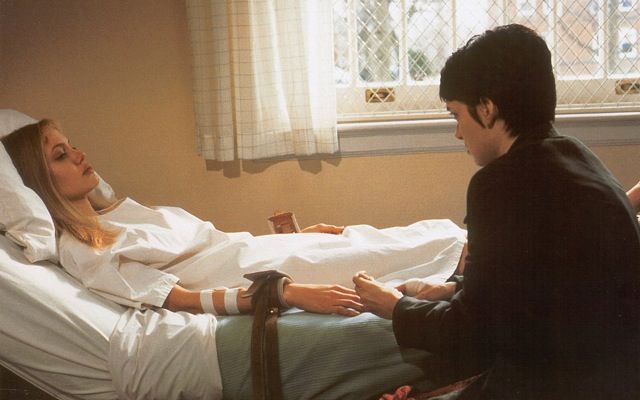 The second Winona Ryder flick on this list is nowhere near as jovial as the first. Directed by James Mangold, this adaptation loosely chronicling the account of Susanna Kaysen's 18-month stay at a mental asylum circa 1960s is both harrowing and heart-warming. Boasting an all-star cast comprised of the likes of Angelina Jolie, Brittany Murphy, Clea DuVall and of course the aforementioned Ryder, this hard-hitting character drama, however divisive it was at the time, remains an impactful movie over fifteen years later.
12 Angry Men (1957)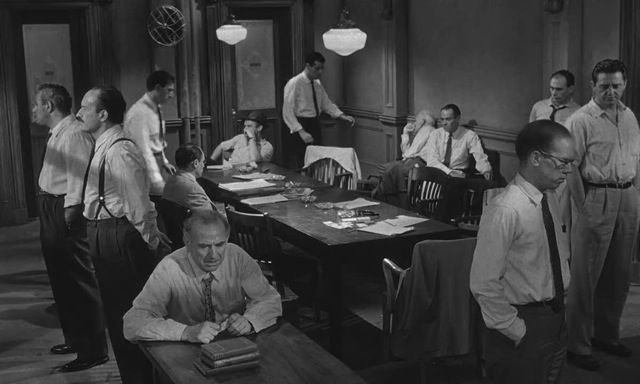 I've got a lot of friends who don't "get" black and white films. Whether it's the dated aesthetic or the admittedly stylistically different acting and shooting style, older films just don't always click with every lovable Netflix user. That said though, 12 Angry Men is always the movie that ends up changing their minds. Full of suspenseful narrative twists and a brilliantly focused cast of warring characters, the claustrophobic courtroom drama remains just as nerve-wracking today as it did in 1957. While the black and white and theatrical acting might feel dated in 2015, 12 Angry Men's provocative narrative remains just as timeless as ever.
Chinatown (1974)

Talking about quintessential classics, Chinatown is a movie that definitively captures everything great about 1970s filmmaking yet still somehow remains one of the most timeless flicks in cinema history. The Jack Nicholson noir is so mired in pessimism and dark themes that it completely subverts everything you've come to expect from similar movies in the genre. The approach is refreshing, but the film's resistance against genre conventions makes it one of the most memorable movies of its time, with a heartbreaking finale cementing Chinatown as one of the most devastating crime epics ever made.
Clueless (1995)

Teen movies get a bad rap. For as much as everyone likes to rag on lame, dated high school flicks, the sub-genre actually boasts some of the funniest and easiest to watch films around. By now you've probably seen Clueless, either from its too-often repeats on E4 or from a very awkward first date where neither of you had the confidence to put on that three-hour Lars Von Trier epic you had really been wanting to catch. Even then though, the familiarity is hardly a bad thing, as Clueless' quotable kitsch renders every rewatch just as enjoyable as the first time you saw it.
Scream (1996)

Here we go. Perhaps the third time where Wes Craven managed to define a full decade of horror, Scream perfectly encapsulates every quirk and nuance of '90s genre films. Following the self-aware New Nightmare, Scream was a loving homage to horror in its entirety, playing with conventions and audience expectations in a way that had simply never been done before. While the endless homages and spoofs have kind of dampened the impact of the original somewhat in recent years, the power of Craven's movie should never be understated. More than just a dumb teen slasher, Scream takes all the best and worst parts of horror and blends them into one brutally scary '90s tour de force.
No Country for Old Men (2007)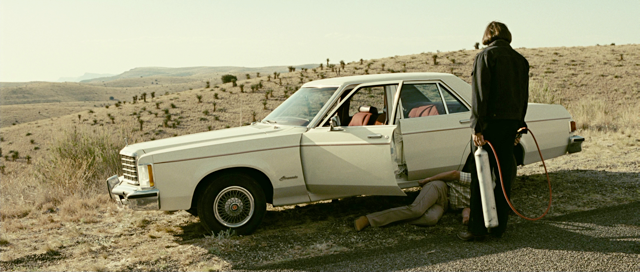 The Coen brothers' cold neo-noir is one of the 2000s most suspenseful thrillers. Almost Western in nature, by focusing on the showdown between Javier Bardem's vicious serial killer and Tommy Lee Jones' too-old-for-this-shit cop, the directors were able to create one of the most infectiously cynical cinemascapes of the past ten years. Which isn't much of a surprise really; because that's essentially the only thing the Coens do consistently well. While its subversive narrative techniques might leave some viewers wanting, there's no denying that No Country for Old Men delivers suspense in spades in this stylishly dark modern day thriller.
To Kill a Mockingbird (1962)

A classic in the purest sense, the 1962 adaptation of Harper Lee's To Kill a Mockingbird is definitely the most definitive cinematic version of the acclaimed source material. It does take some liberties from the original novel, but even then, the adaptation's incarnations of iconic characters like Atticus Finch and Boo Radley are so astute and well-developed that they've since become icons of the big screen in the same way they were in the pages of Harper's book. With an all-star cast boasting faces like Gregory Peck, Robert DuVall and Rosemary Murphy, the sheer amount of charisma on show in the film is off the scale. While it's probably one of those movies you'll have partially seen in the background while visiting your grandparents over the years, it's definitely worth actually sitting down and giving this dated classic a chance even in 2015.
Where the Buffalo Roam (1980)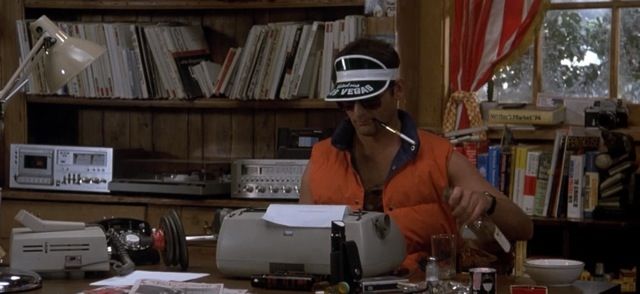 I may be a little biased on this one, because honestly, I'm all-in on anything Hunter S. Thompson related. Like the cliché student I am, I'm fascinated with everything about the eccentric's life - but for good reason. In Where the Buffalo Roam Bill Murray takes on the role of the legendary gonzo journalist in this semi-autobiographical tale, and while still full of the expected Murray affectations, manages to make the role his own. It's a little more down to earth than Fear and Loathing in Las Vegas, but there's no shortage of wacky moments in this crazy and over the top drug-fuelled ride.
Toy Story (1995)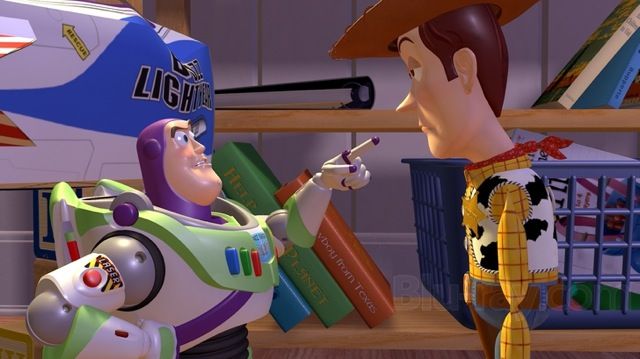 There's simply no better way to spend the Sunday before work or school or uni reliving the glory days of when you had none of those to dread come Monday morning. Toy Story remains just as funny (if not more so) upon numerous rewatches, and the added nostalgia that comes with sticking this on just grows with each viewing. And if there's some of you out there reading this who haven't seen this Pixar classic: what are you doing? Shut this down and go and watch it immediately.

Cloverfield (2008)

Kicking off the found footage genre properly as we know it today, Cloverfield provided genre fans with a monster flick like they'd never seen before. Capturing the city-wide destruction from the perspective of a single video camera was genius in creating a sense of scale for the film, and the street level view of a monster invasion made for a heart-pounding 90 minutes. Although the camera work could have been a little bit better and the plot a little more ambitious, it doesn't stop Cloverfield and the wealth of mysteries surrounding it from being a brilliantly engrossing watch even after the genre's subsequent over-saturation.
Super 8 (2011)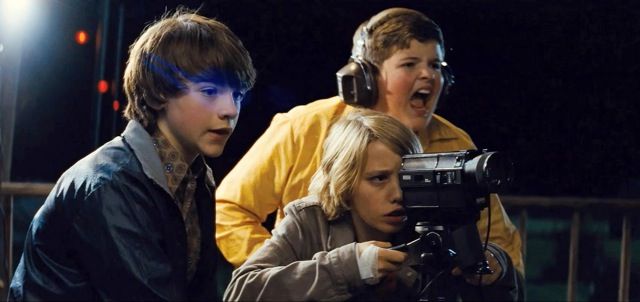 Coming off the success of his exceptional Star Trek reboot, J.J Abrams could have done pretty much anything he wanted for his next project. However, instead of rushing straight into the sequel or heading up another big budget franchise film, the director instead decided to knuckle down to create a much smaller and much more personal flick. While the trailers for Super 8 made the film out to be a monster movie similar to the Abrams-produced Cloverfield, the finished product was more classic sci-fi in the same vein as Close Encounters of The Third Kind. A family pleaser, Super 8 is full of enough frights, action and whimsy to please even the most hardened sci-fi fan.
The Babadook (2014)

One of the very best films of 2014, Jennifer Kent's The Babadook provided audiences with one of the most inventive and original horror stories to hit screens in the past few years. When a haunting children's bed-time story manifests as a terrifying reality, a mother and her son are forced to confront both the book's demons as well as their own. Mixing a superb underlying psychological element with regular monster-under-the-bed set-pieces, Kent's atmospheric thriller will make you scared of the dark all over again.
Warrior (2011)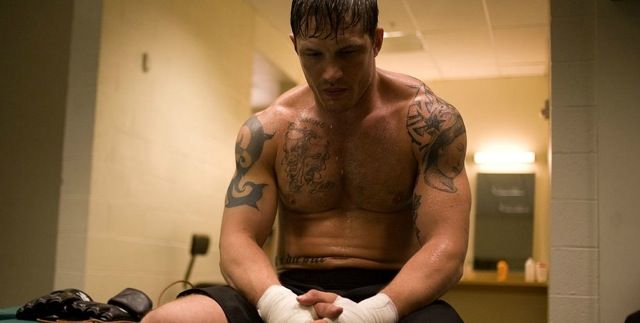 Tom Hardy's greatest performance can't be found in any of the overblown big budget movies he's starred in recently, but actually a rather overlooked action film released in 2011. Avoiding most of the clichés that flicks like The Fighter revelled in, Warrior was able to etch itself out as a unique and superbly engaging gritty character drama, spinning the tale of two brothers and the fractured relationship between them and their alcoholic father. Both acclaimed MMA fighters, the brothers - played by the aforementioned Hardy and Joel Edgerton - are thrown together to compete in the ring, working out their differences the only way they know how - through their fists.
Airplane! (1980)

Brimming with iconic cheesy lines, if you haven't had the luxury of seeing Airplane before then there's a good chance you've probably already heard most of the jokes regurgitated by your friends down the pub or on Facebook status' they made when they were 14. That familiarity won't prevent you from absolutely adoring the irreverent humour of this Leslie Nielson-led comedy however, as every single actor in Airplane turns comedic timing into an art form. It might have been spoiled a touch by countless imitators in the 30 years since the film's first release, but there's simply no movie since that's pulled off the effortless simplicity of this hilarious original.

Beverly Hills Cop (1984)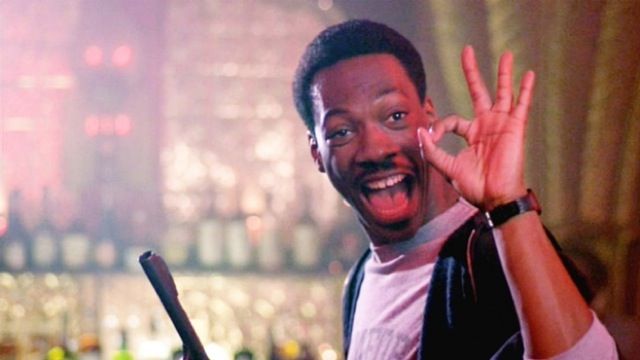 Although many people champion the '70s as the best decade of cinema, there's just something about the '80s that makes every great flick that survives today so vibrantly fun to watch. With an excellent soundtrack and a genuinely funny script, Murphy's action romp embodies every cliché of the renegade cop film in all the best ways. Revelling in the conventions of the genre, Beverly Hills Cop is the perfect late-night movie to finish your weekend off with.
It's a Wonderful Life (1946)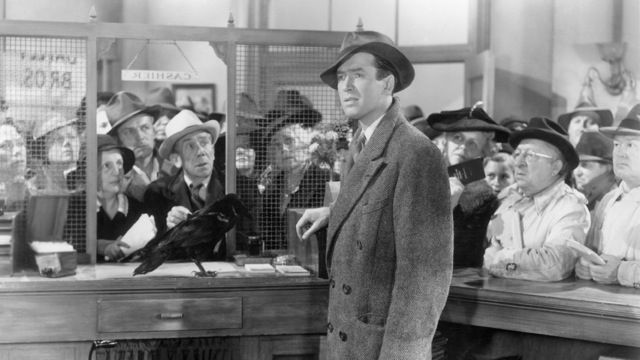 It's a Wonderful Life, almost 70 years after its first release, is still an absolute show-stopper of a flick. Although it's steeped in classically '40s iconography and conventions, the tale of family and hope at the heart of the movie will forever remain timeless. While it might be a Christmas staple every single year, It's a Wonderful Life remains an absolute heartwarming film no matter what season you happen to be watching it in.
Invasion of the Body Snatchers (1978)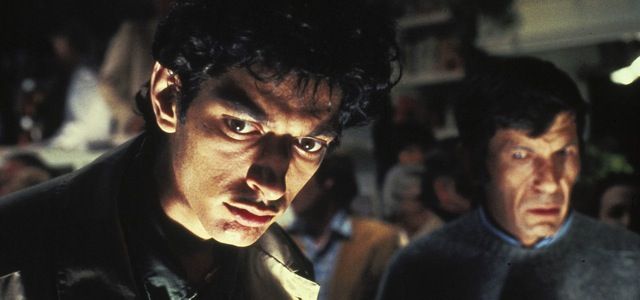 Invasion of the Body Snatchers captures the paranoia of the genre perfectly, as the population of a small suburban town is slowly taken over by alien replicants. It's a sound foundation to start on (so sound that there have been countless other science fiction films since that have copied this set-up verbatim,) but it's the characters and the world-building that makes this familiar plot so effective. While it's not the classic original, this 1978 remake of Invasion of the Body Snatchers is still every bit as unnerving and effective.

Starry Eyes (2014)

When it comes to pure, cringe-worthy body horror, I haven't seen anything recently quite as effective as Starry Eyes. Chronicling a struggling actress' descent into a sinister cult-like ritual, the film subtly points towards darker real world satire over the course of its ridiculous horror plot. Unfortunately, the great ideas that pop up in the movie's first half give way to a more generic third act, but even then, it doesn't negate the pure hiding-behind-the-cracks-in-your-fingers terror that's so well-executed over the whole hour prior.
Coherence (2013)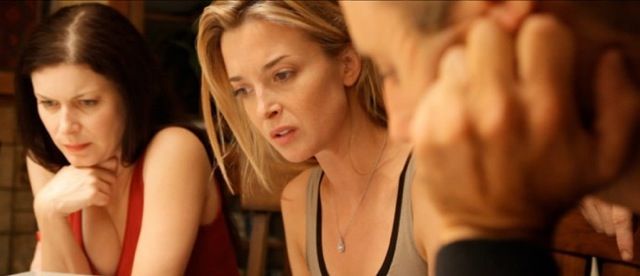 Shot on an incredibly tight micro-budget, Coherence's ambitious sci-fi tale rarely ever feels limited in scope. On the same night a mysterious comet is making a fly-by past Earth's atmosphere, a whole street suffers a bunch of weird and unexplainable events. Like all good mysteries it's probably best to go into Coherence knowing as little as possible, however I can say that the film captures one of the most unnerving, paranoid filmic atmospheres I've seen for a while. The narrative itself can be tricky to follow at times - especially as the film moves into an increasingly surreal third act - but there's no denying that the sinister sci-fi on show in this debut movie isn't utterly captivating.
Berberian Sound Studio (2012)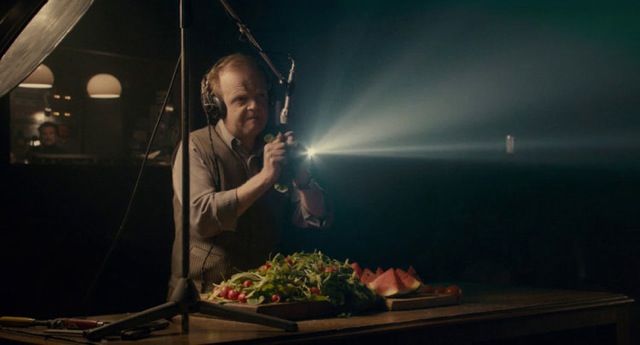 When a timid British sound engineer, best known for his work on sanguine nature documentaries, is called in to oversee the sound design on a 1970s Italian horror film, his entire world slowly starts to crumble around him. Confined essentially to a few rooms, Berberian Sound Studio makes great use of cinematic techniques to keep these limited environments interesting while also racking up the intensity with each passing scene. It's not the most elaborate narrative you'll ever see, but the way the movie beautifully showcases the art of film creation makes it essential for any cinema fans this weekend.
Spaceballs (1987)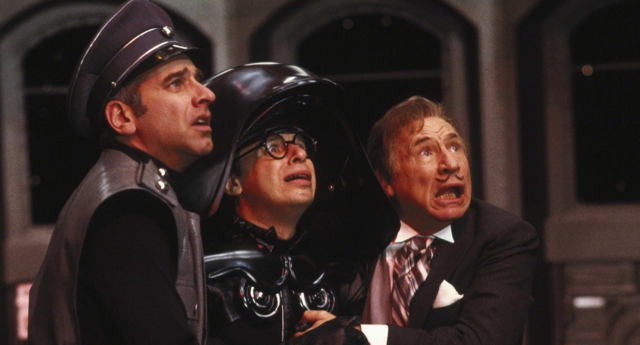 You've probably heard every Star Wars joke that's ever been thought up. But in 1987, the franchise-bashing hadn't been milked dry in the same way it has today, and thus the marketplace was ripe for Spaceballs to come out swinging with a loving pastiche of everyone's favourite space opera. With broad caricatures, spot-on visuals and probably one too many puns, the film prodded and poked at the clichés of sci-fi epics in all right ways. It's really silly. Like, silly to the point where you question whether what you're watching is actually even funny or just dumb. But it is funny, and it's one of the best parodies of the '80s.
The One I Love (2013)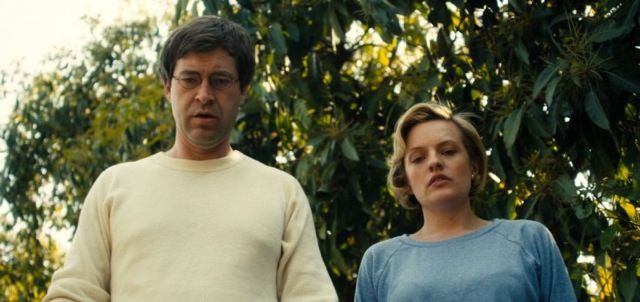 A more light-hearted affair to bring you down from the intensity and gut-punch of Bowling for Columbine, on the surface The One I Love looks to be just your regular romantic comedy about two charming-but-bumbling middle-class white people. And while there is still a bit of that mixed in there, there's also an excellent supernatural twist thrown in to spice things up, essentially turning The One I Love into an excellent episode of The Twilight Zone. Chronicling a couple as they set off on a romantic getaway in a last ditch effort to rekindle their relationship, they quickly run into a bunch of problems that can't be explained by normal logic. It's not as hard-hitting as the other sci-fi inspired films on this list, but The One I Love is all the better for it.
A Bronx Tale (1993)

While Robert De Niro has always been an undoubtedly mesmerising actor on screen, his chops when it comes to working behind the scenes have always been brought into question. However, anyone who says the acting giant isn't capable of crafting a great movie himself clearly hasn't seen his 1993 directorial debut, A Bronx Tale. Setting up a narrative about a father who gets caught up with the mob in the '60s, De Niro's film is clearly inspired by the work of long-time collaborator Martin Scorsese, however there's enough unique flair and subversive twists to allow the movie to stand out on its own. It's not as tight as Scorsese's later pictures, but it's accomplished enough to deserve a place right alongside them.
Housebound (2014)

Similar to Peter Jackson's Brain Dead (and not just because they both originate from New Zealand) 2014's Housebound boasts the same pitch-perfect level of straight horror mixed with comedic beats. Although it starts off as a simple ghost story, as the film proceeds the narrative becomes increasingly pulpy, with a series of wacky twists and turns that serve to elevate the originally generic script to something much more innovative and unique. While not quite the golden return of comedy-horror that many critics hailed it to be, there's still plenty of fun to be found within the walls of Housebound.
Event Horizon (1997)

Horror films set in space have always been a bit hit-and-miss. I can't quite put my finger on exactly why, but for some reason, slasher films especially that take place off-planet have a tendency to look a bit cheap. From unconvincing effects to pretty shoddy makeup, these flicks rarely ever feel as scary or as epic as they should. Event Horizon however, even with all these setbacks, absolutely nails its Hellraiser-in-space set-up, delivering an action-packed narrative that rarely wastes the potential of its inspired story. With inter-dimensional baddies, a quick trip to hell and a good dose of '90s sci-fi clichés, this one of a kind horror film does a potentially silly set-up justice.
Wayne's World (1992)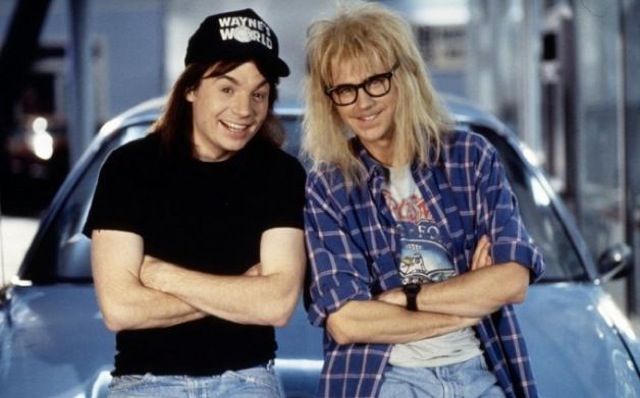 Party Time! Excellent! Is there a better way to end a Sunday night than with a screening of a feel-good film like Wayne's World? Born out of a Saturday Night Live sketch of the same name, Wayne's World managed to avoid succumbing to the tv-to-movie adaptation curse by creating a film that was arguably better than the sketch it was based on. Filled with timely pop-culture references, excellent slap-stick comedy and the best soundtrack, there isn't a better way to top off your weekend than with a comedy as irreverent as this cult classic.
What We Do in the Shadows (2014)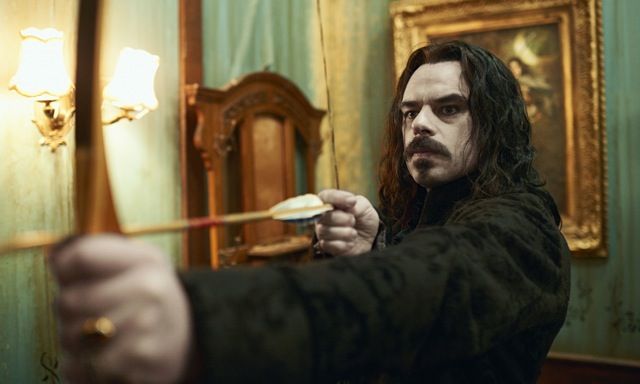 Headed-up by one half of the Flight of the Conchords, What We Do in the Shadows provides a brilliantly funny twist on a classic sub-genre that will leave you wondering why something like this hasn't happened before. Taking inspiration from the likes of The Office and Parks and Recreation, What We Do in The Shadows follows a group of socially awkward vampires who have somehow found themselves involved in a documentary about their everyday lives. As they bumble from set-piece to set-piece, the out of touch characters encounter a series of increasingly funny fourth-wall breaking problems that prove the mockumentary format can make any genre that much better.
The Devil's Rejects (2005)

The Devil's Rejects is a grim film. From its grainy film stock to its abhorrent characters, the entire atmosphere around the movie exudes the grime and filth that the flick was probably born out of. But considering the movie is one of only real examples of a proper '70s exploitation throwback, that permeating sense of terrifying authenticity completely works in the context of the film. The Devil's Rejects follows a group of serial murderers, rapists and mutilators, yet there's has an underlying sense of humour that stops the proceedings from becoming too oppressive. It definitely won't be for everyone, but if you're wanting a more sinister type of horror film, you won't find anything better than The Devil's Rejects on Netflix.
The Signal (2014)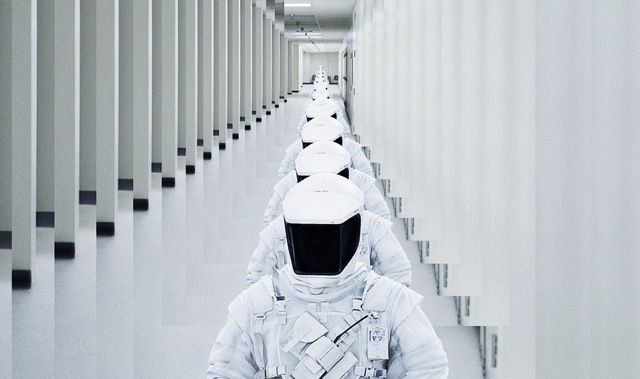 It's probably best going into The Signal knowing as little as possible about the plot or the characters. With a hard sci-fi edge that might prove too inaccessible for some viewers, this 2014 film twists and turns in a narrative that's absolutely exploding with ambition. Unfortunately, the first half of the movie is so full of exciting ideas and potential possibilities that the finale simply never manages to tie them all together into a coherent whole. Even then though, the slightly underwhelming ending doesn't lessen the enjoyment of the previous 90 minutes. Hard sci-fi that never feels overly pretentious, The Signal is one of the most vibrant and exciting examples of the genre in recent years.
The Muppets (2011)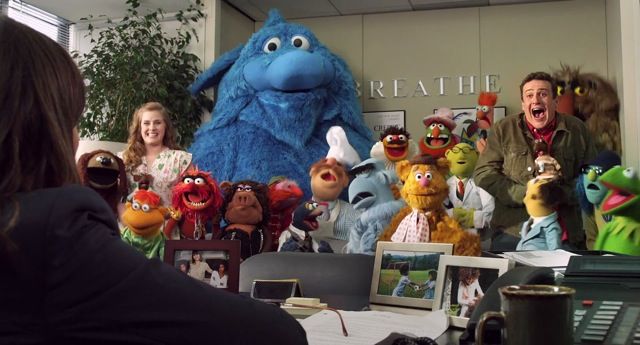 The Muppets is the perfect example of a reboot done right. Taking inspiration and hearkening back to the older films while rocketing confidently into a new direction, the 2011 version of The Muppets was an absolute delight for kids and adults alike. With a great streak of meta and self-referential humour as well as guest spots from a cast of surprisingly great actors, there's so much charm and passion brimming from this reboot that each minute feels completely invigorating. Boasting some of the best Muppet songs ever (courtesy of the other half of the Flight of the Conchords team that wasn't busy working on What We Do in the Shadows), this ambitious reboot is the perfect feel-good film for this weekend.

An American Werewolf in London (1981)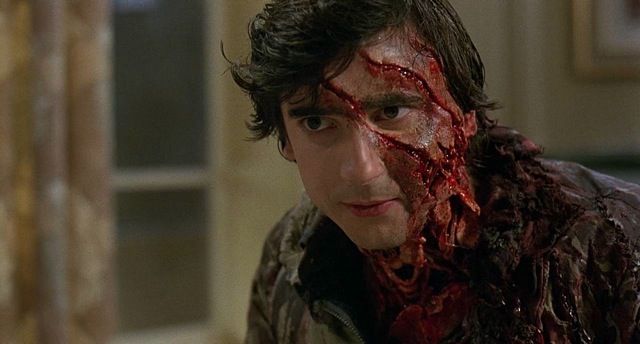 John Landis' comedy-horror is probably one of the most influential films of all time. As scary as it is funny, An American Werewolf in London just has so much to love about it. Chronicling the fallout of a deadly night on the moors of Britain, Landis' werewolf flick really is unlike any other in the sub-genre. Boasting effects work that still looks incredible today (one transforming centerpiece in particular rivals any that have come since) Landis' surrealist nightmare of a film will make you wonder why other directors working in the sub-genre have never produced anything quite as memorable.
Pretty in Pink (1986)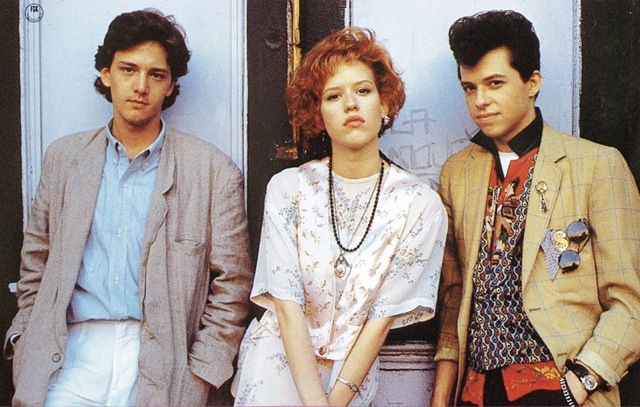 There's not a '80s comedy cult classic that writer/director John Hughes didn't have his fingers all over. Whether he was directing his own scripts with the likes of Ferris Bueller's Day Off or knocking them out for other people, you can bet that Hughes' talent touched just about every revered '80s comedy in some way. Chronicling the love triangle between three pretty but flawed high-schoolers, the Hughes-penned Pretty in Pink is perhaps a little under-appreciated compared to the rest of his repertoire because of how safe it is. However, even today it still stacks up as one of the most charmingly touching '80s films that you can find on Netflix.
From Beyond (1986)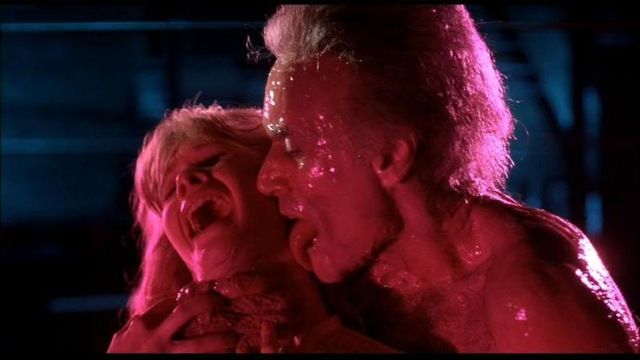 Stuart Gordon's HP Lovecraft-inspired monster flick boasts some of the most grotesque creature designs the genre has ever seen. When a group of scientists develop a device that lets them peer into "The Beyond", they unwittingly unleash an inter-dimensional force that wreaks havoc on those who set it free. It's all very silly but the film's unique style and aesthetic is so distinctive that Gordon's tale has managed to stand the test of time, going on to inspire everyone from the likes of James Gunn since its initial release. Even considering the more ridiculous aspects, From Beyond still manages to be unnerving in the way all the best Lovecraftian horror is.
Child's Play (1988)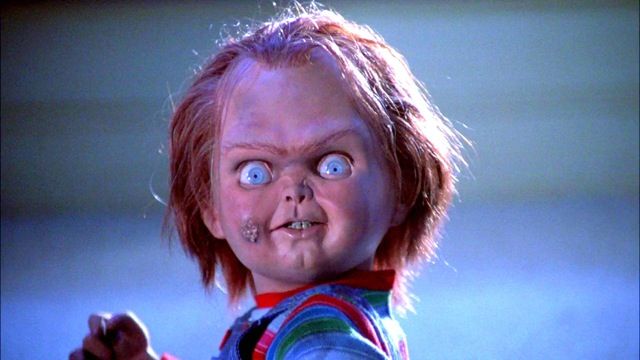 After decades of reinterpretations it's easy to forget that "Chucky Movies" were once rather subdued and actually more than a little scary. Without all of the unnecessary affectations and large design changes that attempted to modernise the iconic doll in recent entries in the series, the Chucky of this original film is more cunningly unassuming than a straight-up horrific monster. Although the classic staples of the character are still there - the vulgarity, the obscenity and the dark humour - the simple design actually balances out the sillier side of the character to create a horror icon much more sinister than the clown that he eventually became. To see that original concept in full effect is more than enough reason to sit down and watch Child's Play.
The House of the Devil (2009)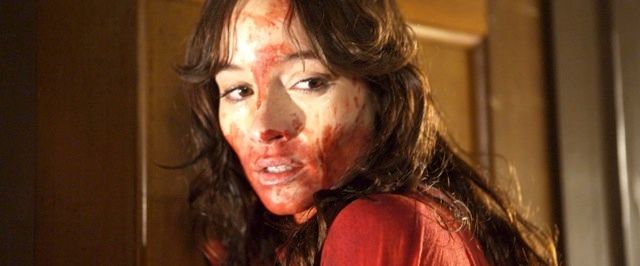 A lovely throwback to 1970s horror, this slow-build suspenseful thriller might not get to the scares quick enough for some, but when it comes to pure uneasy atmosphere, you'll find nothing more infectious than The House of The Devil. Even if it doesn't quite pop straight away, Ti West's flick is one of those affecting films that will stay with you for days after the credits have rolled.
Coming to America (1988)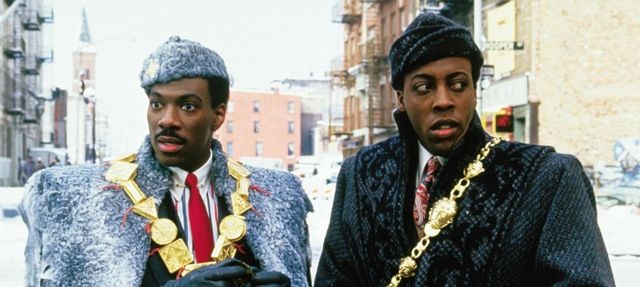 You know, I realised we haven't had anywhere near enough John Landis movies on these guides. One of the best filmmakers to grace the 80s, Landis created some of the most memorable comedies of the decade, bringing a brilliant sense of character to everything he worked on. In Coming to America, the director's hilarious team up with Eddie Murphy, an African Prince, ahem, comes to America in order to find a "respectable" wife. Admittedly, in 2015 the set-up is kind of a bit uncomfortable with a few of the jokes working on outdated stereotypes that were stale even in the 80s. Even then though, Coming to America still remains one of Landis' most underrated movies, and one the best '80s comedies you can find on Netflix.
Teen Wolf (1985)

Although the popular American TV adaptation has dominated the headlines for the past few years, that network reimagining has nothing on the classic '80s Michael J Fox led comedy. Though maybe it isn't fair to compare the two, as both properties are entirely different beasts when it comes to how they reflect the original source material. Fox's movie, made when the actor was in his prime, is an utter delight to watch, filled with so much '80s camp it almost collapses under a flurry of genre clichés. But while this could have sank any other film, it only serves to make Teen Wolf one of the most fan-adored cult classics ever.
Super (2010)

Perhaps the best James Gunn film to date, Super showed that the director had more up his sleeve than just side-splitting jokes and gross-out horror. Although the film is still incredibly funny, parodying superhero films in a way only matched by Matthew Vaughn's Kick Ass, the comic book movie has a serious dark undertone to both its plot and characters. Never afraid to go really all out on the dramatic beats, what starts off as a wacky comedy soon turns into a rather bleak and rather serious take on the genre. Boasted by great performances from the likes of Kevin Bacon, Ellen Page and Rainn Wilson, Super is one of the best comic book movies there is - and it's much better than Gunn's second attempt at the genre.
His Girl Friday (1940)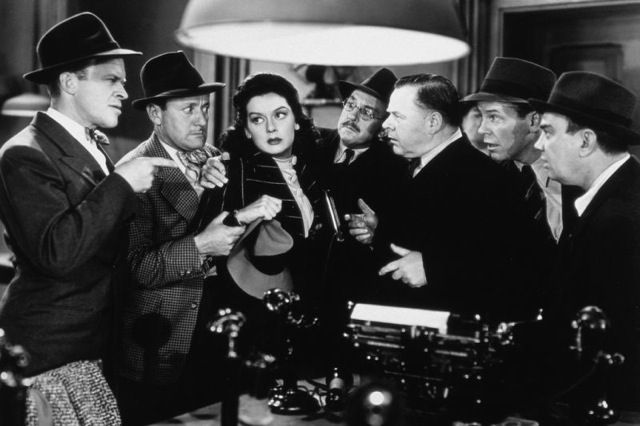 I had to watch His Girl Friday as a screening at uni, and as everyone does, I went into the rom-com expecting it to be a complete waste of time. It was to my surprise then just how quickly this Carey Grant vehicle actually won me over. Overwhelmed by the cut-throat business of print journalism (a field which, I presume, would have been insanely competitive in the '40s), two of the best workers in the business find themselves a little bit too close to a story they're covering. It's a charming set-up, and the charisma between the two leads Grant and Rosalind Russell makes every single scene they're in a complete joy to watch. Although it's not remembered as fondly as the likes of Casablanca or Citizen Kane, His Girl Friday is just as good as either, and definitely more accessible to stick on in 2015.

Zoolander (2001)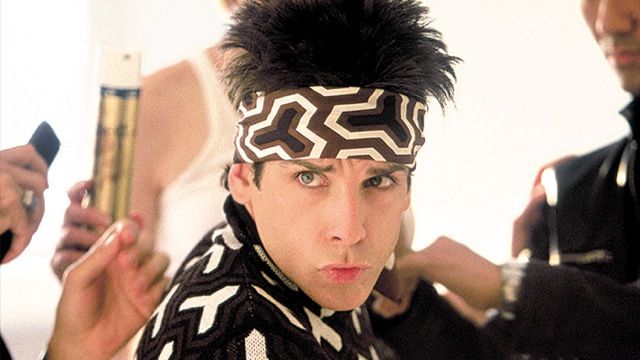 Although Ben Stiller comedies can be rather hit and miss when it comes to their overall quality, Zoolander to this day stands out as one of the actor's most enjoyable releases. A satire of the fashion industry, Stiller's infamous Derek Zoolander has gone down as one of the most memorable comedy characters of the 21st Century. A sort of cultural icon, it's a bit amazing how jokes about blue steel and "a centre for ants?!" have managed to stay relevant (and more importantly, funny) almost 15 years later. Its reputation as a classic of the genre might be a bit undeserved and overblown, but Zoolander still remains an excellent and hugely hilarious parody deserving of its cult status.
Up (2009)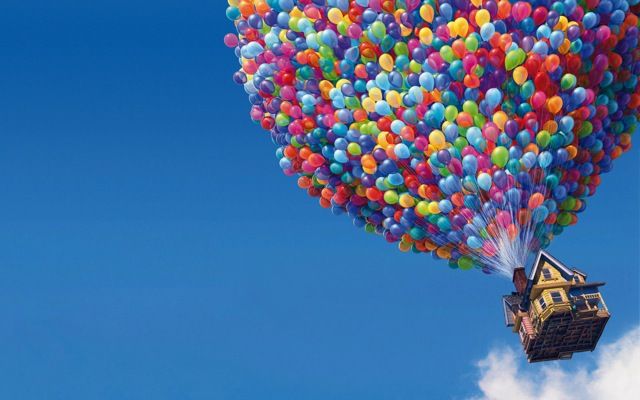 It's a bit of a running joke these days that Pixar's Up can reduce a grown man to tears within the first ten minutes, and yet it's not an entirely untruthful statement. Up's heart-breaking opening is, well, heart-breaking, and the rest of Pixar's whimsical tale never really lets up in driving the emotional themes introduced in the first act home. There's the classic streak of humour and superb visual gags that you've come to expect from the Disney studio, yet they're delivered in this film under a constant, teary-eyed gloss. It might lose its way a touch in the last 30 minutes, but Up is a highlight in Pixar's encompassing resume.
Romeo + Juliet (1996)

At first glance, Baz Luhrmann and Shakespeare don't really seem like a match made in heaven. That said, considering just how bat-shit insane the director's extravagant adaptation ended up being, you'd be hard-pressed to find a more enjoyable cinematic rendition of the classic play. With all the visual spectacle you'd expect from a Luhrmann flick, Romeo + Juliet pulses with energy and vibrant colour, making for one of the most interesting takes on Shakespeare's story to ever hit the big screen. It's so silly, and the odd post-modern setting feels incredibly dated today, yet Romeo + Juliet never stops being anything less than a crazy, balls-to-the-wall retelling of one of literature's most famous tales.
Purple Rose of Cairo (1985)

Woody Allen's love of cinema is perfectly captured in his mid-80s flick, Purple Rose of Cairo. As a movie character somehow makes the jump from the screen to the real world, Allen's film follows as he becomes entangled in the life of a disgruntled housewife and cinema-lover played by Mia Farrow. Classic Allen hijinks ensue, resulting in a movie that blends the work of the director's later-period with the more surreal, humorous flicks of his early years.
Pineapple Express (2008)

There was a moment around 2007 and 2008 where James Franco and Seth Rogan were on top of the world. Curating their own style of comedy and absolutely nailing that target teen/stoner demographic, the duo churned out release after release over those few years to huge fanfare. And while Franco, in particular, is seen as this kind of hipster god in 2015, it was this film that allowed him to really shift the rather uncool baggage that came with being predominantly known for playing Harry Osborne in Sam Raimi's Spider-Man series. While it's not quite as funny as you remember it being all those years ago, Pineapple Express still holds up today as an impressive and easy-going feel-good movie.
We Need to Talk About Kevin (2011)

Boasting a strong ensemble of performances, this 2011 psychological thriller provides a haunting coming-of-age story that raises moral questions that are almost impossible to answer. As one family struggles to justify the increasingly unusual behaviour of their manipulative and violent son, they're forced to come to terms with the fact that Kevin isn't like other kids. To spoil the finale would be too much of a crime, but just know that the long build-up is worth it for a finish that's as heartbreaking as it is shocking.