If you've been following our social media feeds, you'd have probably noticed that we recently headed out to Gothenburg to frolic with the locals and watch a bunch of sweet films at their world renowned annual film festival (Göteborg Film Festival). As somebody who has never visited Gothenburg before, I had no idea what to expect but was way more than pleasantly surprised by the city.
Here are some things we've learnt whilst staying in Gothenburg:
Their liberal attitude extends to cinema
To get to learn a little bit about Swedish cinema, a few of the journalists were taken to Trollhattan - aka Trollywood - where we got the chance to snoop around the studios and see how some post-production effects are made.
Whilst on the coach there we were informed that there are currently a bunch of old films being dug out the archives and that they're prioritising works created by women as well as movies for children. The Swedish Film Institute have also put the Bechdel test into practice, meaning there has to be at least two female characters who talk to each other in every movie about something besides a man. Sounds simple enough yet so many classic films including the entire Star Wars trilogy embarrassingly don't match up.
Obviously none of this is at all surprising because we all know that Sweden is a great place for better social equality but it's still great to hear.
Fika is a thing
If there's one thing that every Swede loves, it's necking a good cup of hot joe. The word "fika" literally means to "go for coffee" and it wasn't exactly hard to do this as Gothenburg has so many great cafés to visit.
On my first full day in the city, we were taken to the award winning da Matteo to try out a few different delicious brews from all over the world that were ground and roasted in a massive silver machine that made the surrounding area smell wonderful.
Whilst there I also got to try out a semla cake for the first time. These almond paste and cream filled buns are traditionally eaten in February and apparently it's quite the trend to eat as many as you can and then brag about it to your mates - see:
"Omg I had like five semla cakes already this Feb, woah."
"Bitch please, I'm on my ninth already."
If you get lost, follow the moat
Hundreds of years ago - way before yours truly ever set foot in the city - the Dutch rocked up to Gothenburg to help their Swedish friends build a big ol' moat so that invaders couldn't come in and completely fuck shit up. It served as a defence mechanism for a long time after that but now it's become a pretty canal that circles the main part of town, which makes it easy if you get lost because you can always figure out where you're supposed to be going by following it round.
As my phone had no data for the entire duration of my trip, this little body of water helped me reach my destination on many occasions. Thank you little moat friend.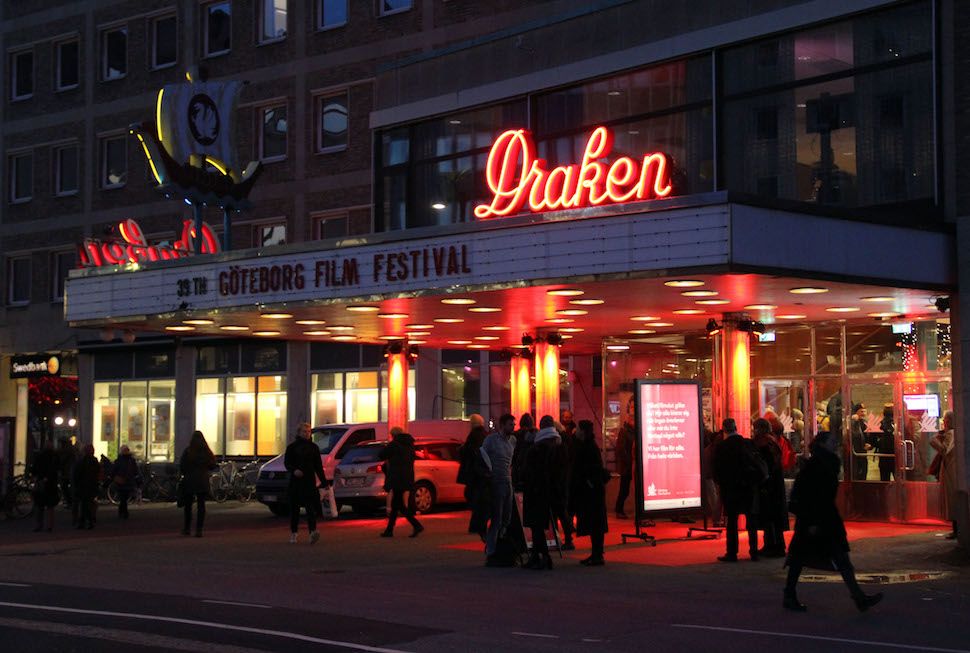 Everyone speaks fluent English
And everyone looked at me as though I was questioning their abilities if I asked. How was I supposed to know that asking whether someone spoke English was redundant?!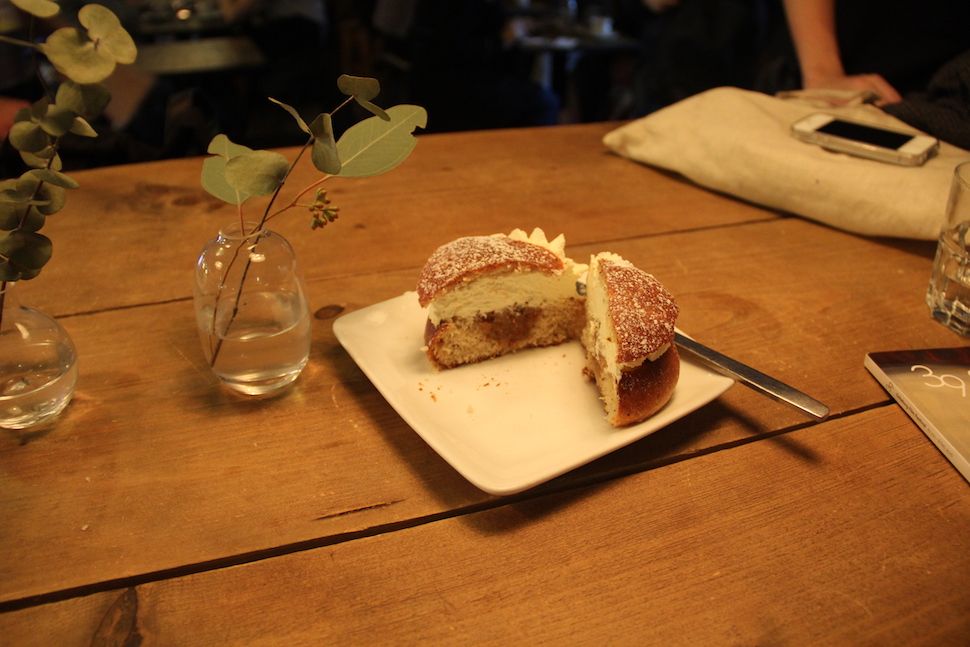 Everything looks immensely nice
Literally everything is really well designed, their interiors are enough to make Instagram weep and I couldn't see a single bit of chewing gum on the pavement. Even the grannies were cool - there was a pensioner coming out of the same cinema as me wearing my exact Champion jumper. In comparison, London looks like an absolute bin.
Traffic lights don't have buttons
And they make weird ticking noises that get faster when it's time for pedestrians to make their move, they're a bit like stationary time bombs where if you get it wrong you might get killed by a car. An embarrassing amount of time was spent fumbling for a button that never existed before it dawned on me that crossing works differently here.
Trendy youths play bowls
Another Sweden-specific thing that the cool kids do aside from stuffing their faces with semla cakes is playing bowls. Not bowling, that would make a lot more sense, but bowls. The sport that bored pensioners play in the summer has been revamped for the youth of today and it actually looks pretty fun. I didn't get chance to have a go because I was too busy running about between cinemas but it's definitely on my list of things to do for next time.
Sweet or salted popcorn doesn't exist
Instead you buy a plain bag of popcorn and add a sachet of flavour to it as though they're 5p ramen noodles. It's pretty neat if you're into savoury snacks but as someone who needs to chow down on a bag of corn encrusted in a 2mm solid sugar coating whilst gawping at a cinema screen, I wasn't much of a fan.