I caught up with acclaimed actress, writer, and director Nadine Labaki for a very insightful chat on film, refugees, screenwriting, realism, refugees around the world, and how she affected a very realist aesthetic in her newest, the Golden Globe-nominated, Academy Award long-listed, and multiple film festival award-winning (including the Grand Jury Prize at Cannes) feature film Capernaum, opening December 14 in New York City and LA.
Capernaum follows Zain (Zain Al Raffea), a gutsy streetwise child as he flees his negligent parents, survives through his wits on the streets, takes care of Ethiopian refugee Rahil (Yordanos Shiferaw) and her baby son, Yonas (Boluwatife Treasure Bankole), being jailed for a crime, and finally, seeks justice against his family situation and parents in a courtroom.
Capernaum is really brutally realistic in its exploration of the lives of the very poor in the Middle East. At times, the film delves in to the full-on nihilistic and even anti-natalist(yes, in that regard he kind of reminded me of Matthew McConaughey's Rust Cohle in Season 1 of True Detective – Al Raffea even out-performing McConaughey) as Zain's central demand of his lawsuit against his parents is that they never have another child in order to break this cycle of extreme poverty, abuse, and drug-pushing which has been thrust upon the children of the family. When asked by the judge why he is suing his parents, Zain's reply is very telling, "for giving me life."
So, while this is profoundly dark, it is logical. You can see where Zain is coming from because we have seen all that he has gone through in his (probably) 12 years on Earth (his parents do not have his exact birth date). Zain feels beaten down, calling life nothing"but a bitch dog", his quest for justice with his family situation seemingly at an end as he finds himself in an adult prison for a violent crime (I will not further spoil that plot element).
Yet, what makes Capernaum even more remarkable is the immense heart that Zain shows throughout, especially in his interactions with his sister Sahar (Haita 'Cedra' Izzam) and little Yonas. For being a surly smart-ass kid (a part of Zain's charm too) and projecting a tough demeanor to the world, Zain can be incredibly tender with those he truly cares for.
Labaki's deft hand at directing shows throughout Capernaum, yet it is likely most potent not in the visuals (which are realist, gritty and exquisite) or the editing (superb) or even in the sharp as a tack screenwriting (which she collaborated on), but in the direction of Capernaum's cast. The film was made with a cast of non-professionals playing characters whose lives closely parallel their own.
Following her script, Labaki placed her performers in scenes and asked them to react spontaneously with their own words and gestures. When the non-actors's instincts diverged from the written script, Labaki adapted the screenplay to follow them.
The result is a film un-paralleled by any offering this year in its emotional intensity, gritty realist beauty, tenderness, social and philosophical statements, and poetic imagery. Capernaum will be a force to be reckoned with this awards' season and will make an impact on audiences to help change things like the plight of refugees around the world.
Enjoy the interview and trailer below.
Hello Nadine and welcome to the 405! Getting right into it, what initially inspired you on Capernaum?
I think it's the situation of children all around the world I think. Children that are deprived of their most basic rights – fundamental rights – that is really becoming a sight that is more and more frequent. Capernaum is also inspired by all of those images that we saw over the past two years on the news of children found dead on the shores of Turkey. For example, the child ... I don't know if you remember that image ...
I do. Little Aylan Kurdi. So very sad.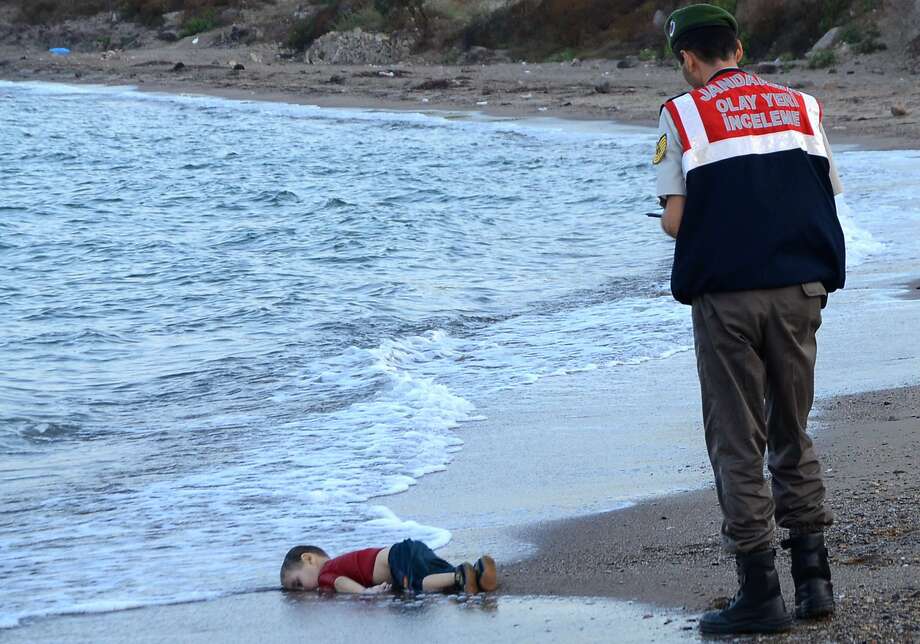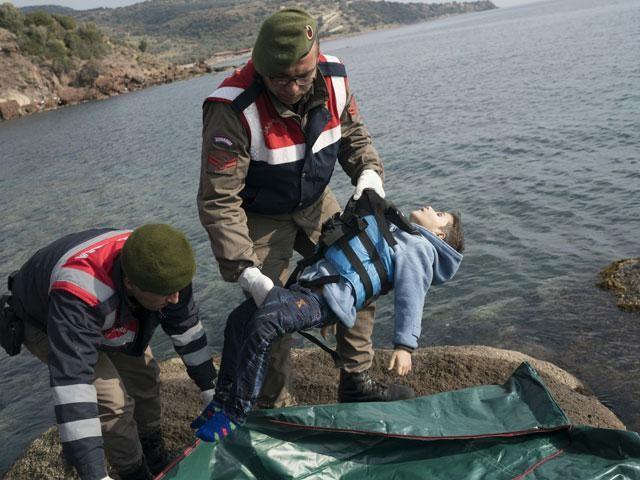 That was a very sad image for me too, and then those children dying from chemical weapons in Syria; or working in India; and children being separated from their mothers at the border of Mexico ...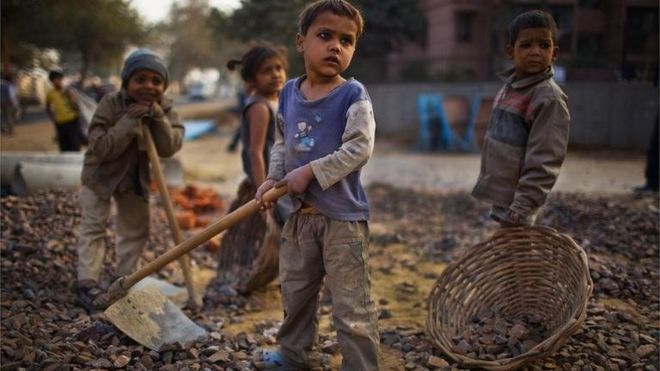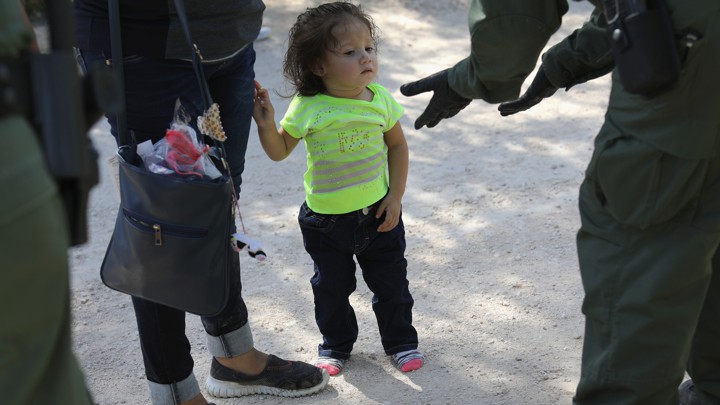 I do know the pictures. I think they made many people question morality in humanity and the world at large. They certainly did me.
The sight of those children being deprived of their basic rights is something that I think was very much a crisis point for everything and I thought, "If this child could talk, what would he tell me? What would he say to the world? How would he talk to the world?"
So, that's what the initial idea for all of it.
Giving a voice to the voice-less. Which Capernaum did ever so eloquently.
What was the process like in forming the characters, especially Zain? How much of that was the writing, and how much of that was seeing the actor. Because it seems to me that he had like this seething intensity and authenticity about him, especially considering this was such heavy stuff to put on the shoulders of a child. You did it so beautifully too.
Zain has been through a lot of difficult circumstances in real life, Zain is not an actor, none of the cast are actors. All of them are first time actors, living their own story that they are telling. It's only with very much digging in their own story that they were able to get to those performances.
The authenticity is palpable in the film – and part of what makes it so incredible.
They were not acting, none of them were. They were actually seeing themselves, and more reacting to the situations they were put in. Reacting the way they do in real life, so it was a very, very complicated process obviously, but it was a very organic one, one that does not paralyze them, it can't be very controlled. You can't expect them to do what you want them to do at the time you want them to do it.
Indeed. They need room to breathe to get to that place in their own story you mentioned as being the key to their performances.
Precisely. You need to be patient, you need to create the right space for them to be free, not to feel paralyzed by the camera or by the crew. You have to talk a lot, a lot of talking, guiding them, lots of talking while we are shooting. It's a very free process in a way, but it took a long time, that's why we shot for over six months.
We have over 500 hours of rushes, because it was a very hard time.
Wow, that's just an incredible amount of raw footage.
This is a question I like to ask a lot of people, and it might consider a little odd, considering how heavy Capernaum was with the subject matter, but do any funny or memorable moments stick in your mind that happened while filming?
All the time! We were having fun all the time, I mean it was at the same time fun, but very, very difficult.
Fun, because also you find humor in a lot of situations and Zain is also someone who's very funny. He likes to have fun, he likes to play tricks, and the fact that we're shooting with a baby also [the Yonas character], you have to have a lot of joy in a way, create joy, and be very joyful to be able to work with children, and to be able to give them the patience they need in order to do what they're doing. They have to feel like they're having fun.
Part of the key to what we were talking about on the last question too I think.
It was at the same time very hard because we were shooting in very difficult circumstances, shooting in those slums, and in those prisons, where we had prisoners, we had people, but, we had to make it fun in a way for the children to be able to handle it.
So, I don't remember one specific moment, there were lots of funny moments.
That's great. You know, out of all the super-sharp, clever dialogue from Zain – his very sharp tongue is a big part of what makes Capernaum so incredible – the scene that stuck out most in my mind, was when he was babysitting little Yonas, and you filmed it to look like they're doing the voiceovers of the cartoons as they're watching them.
Yes.
And he says, "Your mother is ugly!" I actually laughed out loud at that part.
Because it's part of life, and also very similar to his personality in real life, and also showing the violence of what he's been through – when a child speaks this way and talks this way it shows you what he's been through. So the language that he's using, sometimes it's very foul, and because of the violence that he saw, and that he's been through on the street.
Sometimes you don't need to show things. You really read them. You read between the lines.
Absolutely, that's what I was telling some people after I watched it. You know Zain's surly and he's foul mouthed, but I would think anybody who grew up with what he did would come somewhere close to that…
Exactly.
…in themselves.
Right.
Capernaum was such a powerful film on so many levels – pessimistic and realistic – but with so much heart too. I was just wondering what do you hope the main takeaway will be for audiences?
For me, what's most important is that we start looking the problem in the eye, and stop ignoring it, because of course we are all aware of it, we are all aware of the problem, but sometimes we feel like we're too small to do anything. Where we don't know where to start, so we tend to just look away and keep going, but we really can't continue doing that.
No we cannot.
Look at the problem in the face, and start acknowledging that we are facing a catastrophe if we keep ignoring it, because those children are growing up, and they're growing up very angry; and we're not talking about only thousands of children, we're talking about millions of children around the world – children that are growing up very angry.
I truly believe that the source of evil around the world is – most of the time – unloved and unhappy and mistreated and abused childhood. So I think we need to acknowledge that and know that each one of us can actually do something about it.
I hope people see that. That really reflects – again – a part of what makes Capernaum so special: it was a profoundly pessimistic film but also with so much heart, so it's really balanced very well. I hope because of that fact, many people will carry with them what you said to affect change in the world here.
One question I like to ask most everyone, what makes a great film?
I don't really know. I usually expect a lot from those two hours that I spent in a movie theater, because, those two hours, you're really peeling them away from your life, and with the hectic life that we have, you really have the feeling that you're peeling those two hours away.
Indeed. Time in the modern world seems all the more scarce.
So, I think they need to count, those two hours, for me, that's what I expect from a film, they really need to count. I expect to be moved, shaken, completely blown away, I expect to change as a human being, in a way, to change my points of view, and to acknowledge the problem I didn't know of. I expect to be nurtured in a way. So, that's for me what I'm looking for in a film more than anything else.
That's really a fantastic answer. I'd say it hits all the points about Capernaum too.
Yeah.
And our last question Nadine, what's next for you?
I really don't know yet. I'm not over this one, it's still difficult to get over this one. I really haven't explored a new project. I wanted to continue working on this in a way that, we want to organize screenings for the government, we want to really try to somehow make it impactful in a way.
Capernaum is the kind of film that – because of its caliber – certainly is that Nadine. We wish you the best of luck with that part and with award's season.
Thank you!