I caught up with director and photographer James Bort to discuss film-making, artistic influences, the depiction of heroes and heroines on film, and female empowerment in his new film Rise of a Star (Naissance d'une étoile) – quintessentially a "love letter" to his wife (Dorothée Gilbert as Emma in the film) and an exposition of "women who will inspire my daughter and other women as much as possible".
After graduating fine arts from Paris' Beaux-Arts school, James started his career as a photographer and director. He became a very influential fashion blogger around this time as well.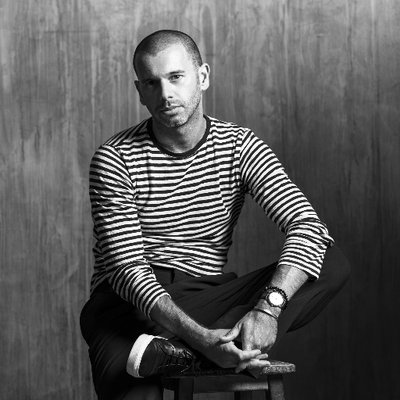 In 2015, he worked with Benjamin Millepied (who choreographed and starred in Darren Aronofsky's Black Swan) for Paris Opera, a collaboration that gave birth to the book "Etoiles" and an exhibit. Since then, he has photographed the greatest dancers in the world and has been offered contracts with a large number of theaters (Paris Opera, Bolshoi, ABT, NYC Ballet, among others).
Rise of a Star follows Dorothée Gilbert as Emma, who is about to be the new Prima Ballerina, but something upsets her. A secret. A secret liable to undermine what she has spent her whole life working for. Will her strength show in overcoming it?
Rise of a Star also stars actress Catherine Deneuve (Oscar nominated for Best Actress in a Leading Role in 1992 for her performance in Indochine), Antonia Desplat, and Pierre Deladonchamps. It was written by Stéphane Landowski and produced by Boris Mendza. Find more information on Rise of a Star at Fuldawa Films' website here, and see some of his ballet photo work by heading to the "Danse" category on his website jamesbort.com, and you can also see information on his other works as a film-maker by heading to this section of his site.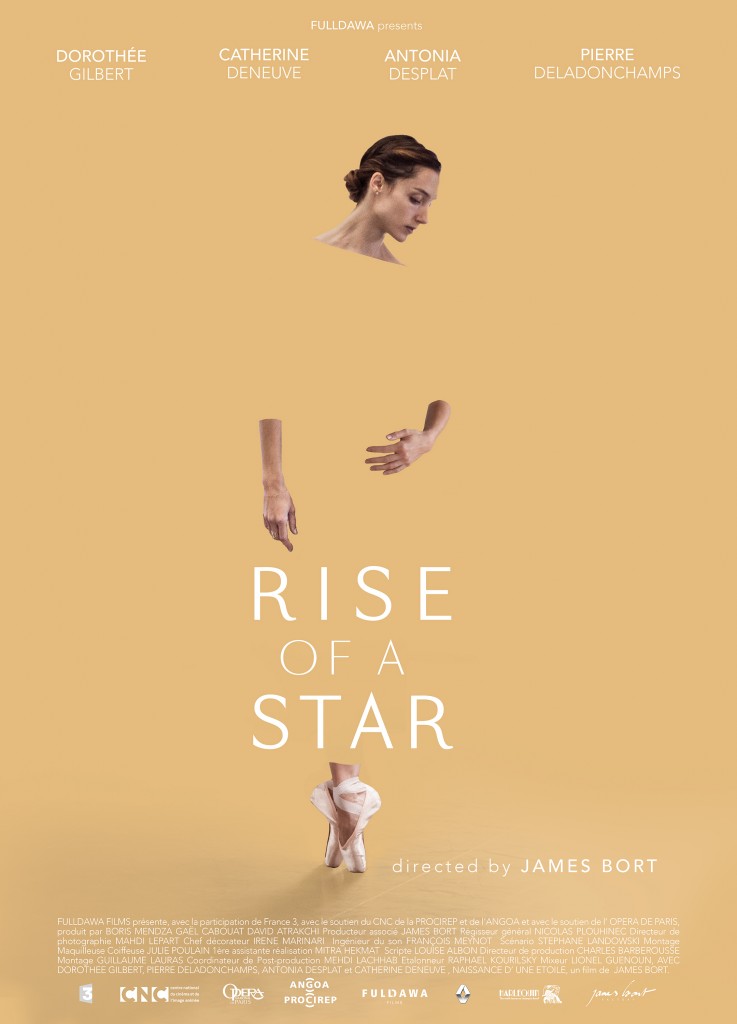 I highly recommend this film for its cinematography – utterly graceful like the art form it is so exquisitely showing – the incredible cast, and the level of detail given the amazing one-of-a-kind heroine in it – very refreshing in light of the typical Hollywood white-male hero formula.
Mr. Bort's work here makes me believe again that the most soulful still photographers have a tendency to make the most soulful, artistically savvy directors – a fact supremely evidenced by Rise of a Star.
Hello James! Welcome to The 405! I was wondering if we may be able to start by getting a bit more of an idea of your history for our readers. What attracts you to film as a medium? And how did you get into film-making?
My father was a painter and all my life I studied art, in fact many different types of arts. For 10 years I have been a fashion photographer and advertising director – this is a wonderful job but today, I really feel that I need to return to my roots. I want to tell meaningful stories about important and powerful subjects. That is the reason I want to make movies today.
What makes a truly great movie?
Definitely, a truly great story.


Well said: I appreciate the brevity in that answer.
Favorite films and directors? Which have been most influential on your development as an artist?
I studied the arts. Music, painting, choreography, literature, photography, theatre, architecture: all these arts are in my head when I make a film. I always follow my intuition, and it comes from the arts.
I didn't study in cinema school, so I had to create my own tools to speak with the team of the movie. I drew, I wrote, I brought the DOP to the museum to show him what light I wanted. I brought the sound designer to the opera to hear the Boléro Ravel and all the team to see a ballet. I also work with the fashion industry and I love it, so I went shopping with the stylist. In fact, I love to share my passions and my influences with all the crew.
For this film, if I could do a List à la Prévert [a list of seemingly unconnected things or people], I would write: Jane Campion, John Coltrane, Kathryn Bigelow, Jacques Audiard, Edgar Degas, Yves Saint Laurent, Hayao Miyazaki, Maurice Béjart, Olafur Eliasson, Catherine Deneuve and many others.

Greatest triumphs as an artist? Greatest challenges?
No triumph, only the wish to do better. My greatest challenge is the next and first feature film I'll do.
I like that: not resting on one's laurels but instead seeking continual improvement of one's self and one's craft. I try to do the same.
Getting into Rise of a Star, I'm curious what initially attracted you to the project?
I wanted to tell the story of a woman who has to fight not to sacrifice any part of herself. The three main characters are women. There are too many heroes and not enough strong and powerful heroines. I have a four year-old daughter and what I want to do is to talk about women who will inspire her and other women as much as possible.
I think many people will resonate with the film even more, knowing that about your daughter. That's a very inventive way to show her a role-model as it were – or at the very least a character that will, as you said, "inspire her and other women" in the greatest possible way.
Dorotheé Gilbert was incredible in her role. How was it working with her as a professional ballerina? Do you think ballet taught her things that translated well to acting and film?
Dorotheé is my wife and before all, this film is a love letter to her. It was a great chance and honor to do this movie with her. On stage, she's famous because she is a great dancer, but in cinema it's totally different. You have to use your voice, and the medium is much more intimate. So she worked a lot with me and with a coach. What was fantastic, was the way she instantly and intuitively found the right emotion in every situation. She is absolutely amazing in it. It's the rise of an actress. As you probably understood, I'm her biggest fan.
That is really something – using your art as a love letter to your wife. I suppose it's a motivation as old as art itself – but it will never go out of style: it is captivating in its very nature.
Rise of a Star is also very timely in its message about female empowerment. What message do you hope audiences will carry with them after seeing it? Also, have you noticed any changes in audience reactions post-Harvey Weinstein and all the news coming out of Hollywood?
This film is a message of hope for all women. It talks about a woman who has to fight not to sacrifice any part of her. In cinema, there are too many heroes and not enough strong and powerful heroines onscreen. I have a four-year old daughter and what I would love to achieve, is to talk about women who will inspire her and all women.
Which I would say you have done very effectively with Rise of a Star.
It wasn't a desire, it was a necessity. Sadly, as recent news has shown us, despite the progressive discourse, there is a long way to achieve the equality everyone is talking about. Yet this movie is not an advocacy film. It is a human film. It is a woman's film – with women, a feminine film – following a heroine in her daily life.
If it creates a conversation, with the desire to move forward on these issues, then so much the better. What mattered to me was to tell the story of a woman who, in the name of old habits, is asked to relinquish an essential part of her being to continue existing as an artist. Deep down, the simple and universal story I am trying to tell with Rise of a Star is that of a woman who is fighting to choose her own life
Last, where can our readers catch Rise of a Star and what is next for you?
Next step is a feature film, I'm writing it, it's still about a woman and I hope to shoot it next in 2018.
Thank you James and good luck in the Oscar race!