From Brexit to the election of Donald Trump to refugee backlash in Germany and Sweden, 2016 was a year of divisiveness.
Perhaps that's why this year's nominees for the Best Live Action Short Oscar all seem to make a call for unity. Whether dealing with gun violence (DeKalb Elementary), religious violence (Watu Wote: All of Us), disability (The Silent Child), or race (My Nephew Emmett), filmmakers seem desperate to find common ground. It should be said, with one much-needed foray into comic relief (The Eleven O'Clock) this is an emotionally heavy bunch, so if you view the selections together, be prepared. But despite dense intense subject matter, this year's nominees offer a collective light at the end of the tunnel.
See other complete odds for minor Oscar categories here – with analysis – to supplement the major categories here.
DeKalb Elementary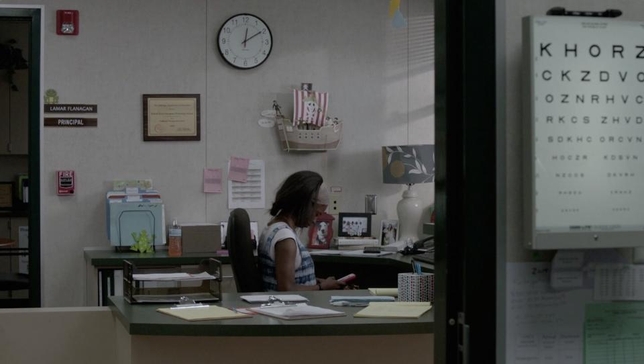 Dekalb Elementary is largely considered the front-runner in this category – even before the Parkland high school shooting two weeks ago in Florida.
This envisioning of an all-too frequent occurrence, the school shooting, is a claustrophobic, one-set affair. We're placed in a Georgia elementary school front office, when a live shooter (played by Bo Mitchell) walks in, but, counter to what one might assume, he seems kind of hesitant. His gun remains pointed off to the side or at the ground. It's unclear what he's really trying to achieve. Maybe he's just suicidal and hoping the police will come and open fire?
Fortunately, for all concerned, the front-desk receptionist is a strong black woman (Shinelle Azoroh) in her late 30s or early 40s. She's able to talk the shooter down, and eventually she talks him into turning himself in. But there's always this underlying bit of tension: Is he going to change his mind?
We, the audience, get to breathe out at the same time as the office lady – when the shooter is finally in handcuffs. In seconds, the office lady's facade immediately crumbles, breaking down into tears at her desk.
The fascinating talking point about DeKalb Elementary is how this woman is somehow able to start a dialogue. There's a moment when she tells the shooter that she, too, went through a hard time recently (we are to gather that she's survived a suicide attempt or something similar). The shooter is clearly moved by her empathy. The movie asks us to consider that there's a reason young white men keep finding themselves with guns in schools.
While DeKalb Elementary doesn't outright say what we should do regarding the link between mental health and gun violence, the fact that the film's shooter is reachable by a compassionate line of dialogue will be a revelation to some viewers. While doubts of the films premise may linger, apparently DeKalb Elementary, like a few of the other shorts, is based on real events.
In viewing the film as a piece of art, it must be said that the acting isn't perfect. Yes, the woman is supposedly putting on a front, but no anxiety seeps through at all, which feels more than a little off. However, her acting chops are on full display when she breaks down at the end.
While the film is mostly shot in the style of a documentary (well suited for the subject matter), a couple of the more creative camera angles really help develop the tension. At one point the shooter gets up from the ground, and looms large over the office lady as her back is turned. It's possible you'll hate the filmmakers for this manipulation, but the anxiety is probably all too real in the situation.
After Parkland, DeKalb Elementary is certainly relevant, although the role of misplaced masculinity and government inaction are winning airtime over mental health this time around.
Still, DeKalb Elementary is a valuable addition to the conversation. The Silent Child
See our Editor Wess Haubrich's interview with the writer and star of The Silent Child Rachel Shenton here.
The Silent Child takes place in the weeks before four-year-old English girl Libby (Maisie Sly) begins school. Since she's deaf, her parents (Rachel Fielding and Philip York) have arranged for a tutor named Joanne (Shenton) to prepare her for integration with her classmates and teachers. Libby's parents lead busy lives, and it appears her parents hope the tutor will teach the girl to lip read, and voilà, all problems will have been solved.
The tutor realizes that, probably due to neglect (although she wouldn't dare to say as much), the girl is not interacting with other people or her environment at the level one would expect of someone her age. She begins to remedy this by teaching Libby sign language – audiences will be charmed as little Libby becomes fully animated for the first time in a montage near the short's center.
But mommy dearest (Fielding) feels a bit threatened by the sign language, of which she has no time to learn herself, and fires the tutor. She's still suffering from wishful thinking and wants the lip reading to work. So, off the girl goes to school with no aid, which according to the film's post script is all too common.
The film ends with a call to action that deafness is not a learning disability, and when the right supports are in place, these children can thrive. Seventy-eight percent of school-aged deaf children attend mainstream schools without receiving any specialist provision.
Unfortunately, sometimes statistics are sometimes cold, easily overlooked things, so The Silent Child does a fine job of bringing one girl's story to life. The audience gets a real sense of the tragedy this all is, because Libby, before our eyes, was not just catching up but thriving when allowed to sign, and now, at such a young age, the rest of her education looks to be stymied. And clearly it'd be so easily preventable.
The Silent Child is not just an effective film for its message and acting (the two leads fill their roles with such warmth), but it's genuinely a beautiful film. Cinematographer Ali Farahani follows Joanne, along her idylic countryside bike commute through red, autumnal leaves with a soft light and gorgeous tracking shots. The film could have gone with stark gray tones to force us into despair, but instead the warm music and lighting help us see the glow within Libby--a modern-day Helen Keller ready to blossom. If only she's given the chance.
My Nephew Emmett
See our Editor Wess Haubrich's interview with My Nephew Emmett's director Kevin Wilson Jr. here.
Most of us know the story of Emmett Till: In 1955, an African-American teen from Chicago visits his extended family down in rural Mississippi. His mother warns him to rein in his personality – there's a whole different kind of racism in the South – but Emmett quickly gets into trouble after whistling at a white woman – Carol Bryant (played by Emily Hooper) – in town.
The short My Nephew Emmett, as the title implies, takes a lesser known perspective: We see events unfold from the point of view of Mose Wright (played by L.B. Williams, who died of cancer shortly after filming), Emmett's uncle.
As a result, we don't actually see the whistling incident but learn about it from a third party; we stay up late rocking in an armchair, rifle in hand – because Mose is all too familiar with what havoc this misstep can bring; and, finally, the last we see of Emmett (Joshua Wright) is two white men (Ethan Leaverton, playing Carol Bryant's husband Roy and Dane Rhodes playing his brother in-law J.W. Milam) carrying him off in the middle of the night in the back of their truck. If you're unfamiliar with the story, an epilogue via real footage of Mose Wright explains the boy has been murdered.
It's clear the film (made by Wilson Jr. while a student at NYU) stems, at least partially, from the current political climate. The rallying cry #BlackLivesMatter is a modern-day plea to hold white men accountable of hate crimes – something that unfortunately didn't happen for Emmett's killers.
It's interesting, given the moment that the film takes the uncle's point of view, eliminating any violence from happening on screen. For better or worse, the violence is what made Emmett Till's story famous. The teenager's mother, Mamie Till Mobley, bravely chose an open casket, attracting national attention as her son's swollen, disfigured face made it into glossies. Like seeing the Vietnam War on TV, the visceral image was enough to spark conversation. Somehow not including this pivotal aftermath makes the story feel incomplete.
But not all is lost. Like DeKalb Elementary, this rendition of Emmett's story is an exercise in the ways black people are repeatedly asked to keep their cool in absurdly terrifying situations – here the uncle unsuccessfully tries to talk the intruders down, never raising his voice or getting defensive. The tragedy captured here is being an adult and having literally no tools to keep a child safe. Unfortunately, that same sense of helplessness may still be the very heart of our major social movements today.
The Eleven O'Clock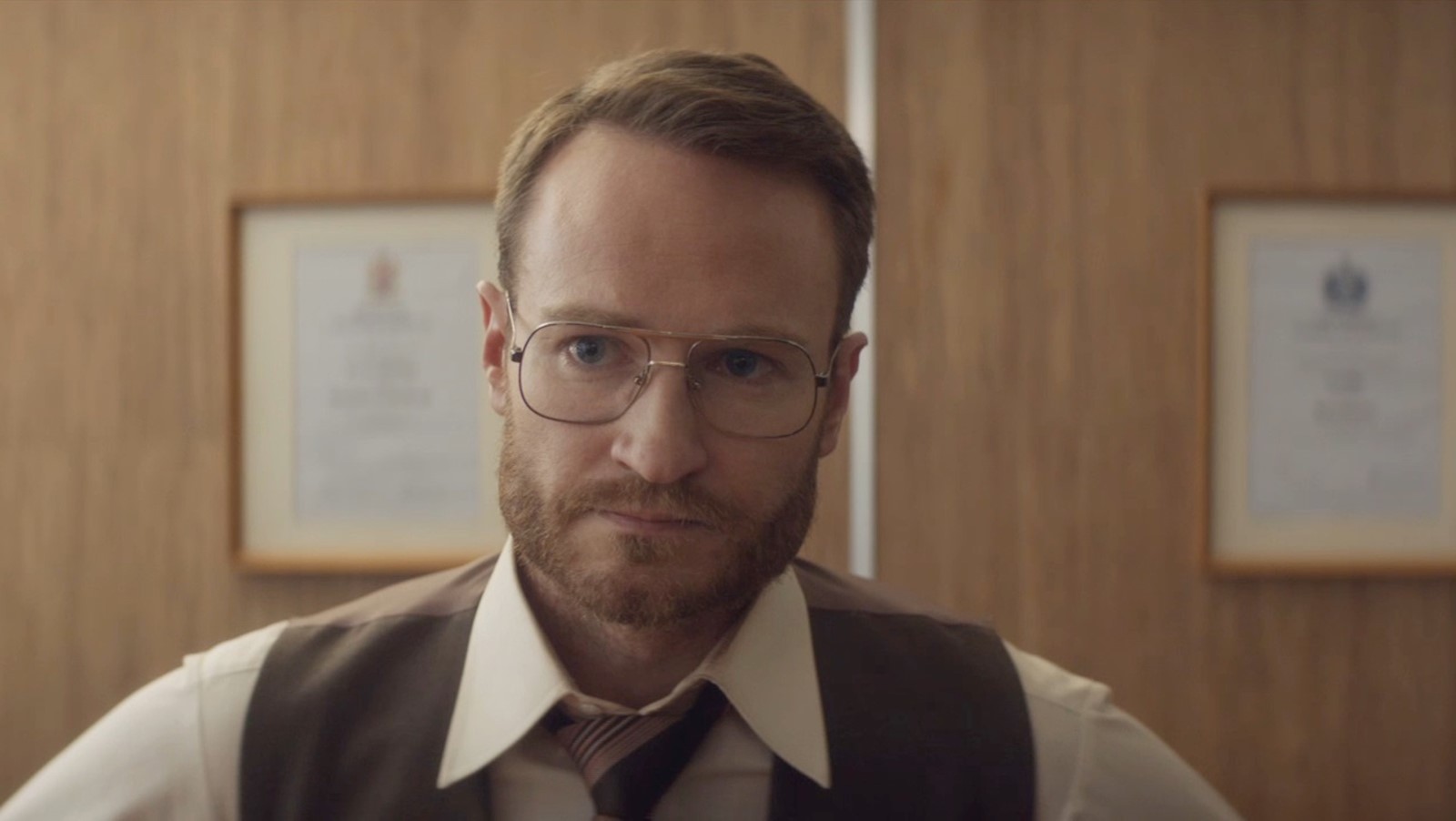 Whew. A comedy.
Clearly, inspired by Abbott & Costello's Who's On First, this 13-minute riot of a film has the audience left wondering who exactly is the real doctor here. You see, of our two leads (Josh Lawson, Damon Herriman), one man is a psychiatrist, and the other suffers from delusions of being a psychiatrist. The receptionist is no help because the normal girl is out, and a temp has been sent in her stead. But finally, we get down to the bottom of this mess (or do we?), and one man is escorted out of the building--we just have to hope it's the right guy.
Unlike the other films in this year's program, The Eleven O'Clock isn't necessarily trying to say much. Writer (and star) Josh Lawson just wants to make you laugh, and laugh you probably will. It's hard to know how a comedic skit will stand up against the subject-matter heavyweights it shares this year's nomination with, but Lawson, costar Phillips, and director Derin Seale would have made their comedic forefathers proud here.
The timing, the tempo – everything works splendidly. I did guess the right guy, but The Eleven O'Clock isn't a whodunit. It's an excuse to laugh. A much needed excuse to laugh.
Watu Wote: All of Us
See our Editor Wess Haubrich's interview with Watu Wote's director Katja Benrath here.
Jua (Adelyne Wairimu) must take a long trip home through rural Kenya. It's more than a little uncomfortable because Jua, a Christian, is still reeling from the untimely death of family at the hands of Muslim radicals. And now she must take a bus ride as one of only a handful of Christians on a majority Muslim passenger list.
Her fellow travelers are kind enough – Muslim teacher Salah Farah (Abdiwali Farrah) tries to start a conversation before Jua coldly shrugs him off – but her scars are too raw to see their attempts at kindness.
Halfway through the ride, in probably the tensest moment of an already bleak shorts program, a gang of Muslim extremists hold the bus hostage and order everyone to sort outside--Muslims on one side, Christians on the other. Jua's seatmate, a mother who overheard Jua's harsh words toward Salah, quickly throws a hijab over Jua's head, disguising her from the terrorists.
Under pressure, the whole busload of passengers refuse to out the Christians among them. The only casualty is the teacher, Salah, who stands up to the militants – a Koran he knows doesn't preaches violence.
Well shot and including some of the better performances of this year's shorts programs, Watu Wote is an important reminder that there are good and bad players within every demographic. If there's any criticism to be had, perhaps it's that what's achieved here is more of an anecdote than a complete story – traumatic as it is, the backstory is given in one line.
There's no doubt of the three trauma-based stories, Watu Wote captures both anxiety and human compassion quite effectively. And like DeKalb Elementary and My Nephew Emmett, it's also based on a true story. Maybe there's hope for us after all.
The 90th Academy Awards are Sunday March 4th at 8:00 PM Eastern Time on ABC.