The vinyl wave continues as Amazon has commenced production of its own line of vinyl records, starting with the reissue of five classic '80s movie soundtracks. On October 9th, beloved '80s flicks Footloose, Dirty Dancing, Rocky lV, Top Gun and the 30th anniversary special of The Goonies will have their soundtracks re-released and available to all vinyl gleaners. The only problem is, the cult-classic record collectors who would even be most likely to purchase any of the nostalgic discs would have their money most suitably spent on Robaxacet or toys for their incoming grandchild instead. That is to say, the senior market and my auntie must be amped about this. But that might be it.
It's not that the music from '80s film soundtracks are particularly lacking in landmark quality. The Dirty Dancing LP went platinum 11 times, selling more than 32 million copies since its release, while Top Gun reached No. 1 on the Billboard Hot 200 album charts for five weeks when it first came out in 1986. But it's certainly not fans of Footloose that are responsible for vinyl's recent resurgence and '80s nostalgia has been charred by consistent overhype since the decade ended.
Amazon's "best-before" ideas seem dated and that's not how to deliver a roll-out. Don't they know that the '90s have the best movie soundtracks of all time? Earlier this year, Universal Music released 26 individual soundtrack albums on vinyl like 90s classics Pulp Fiction, Romeo + Juliet, Juice and Good Will Hunting. But plenty remain.
The five film soundtracks Amazon should have reissued instead are as follows:
Belly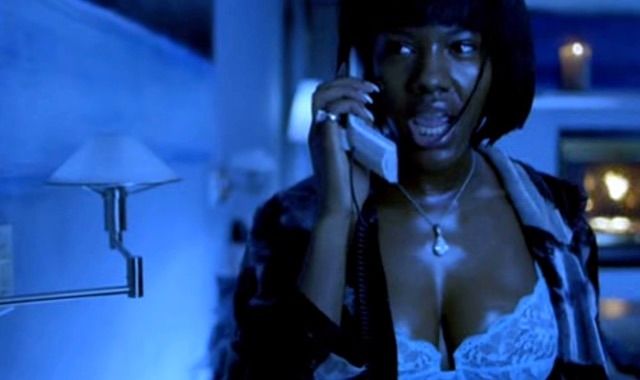 Steady are you ready? The Hype Williams flick featuring Nas and DMX has a soundtrack that's probably even better than the actual cult-classic gangster film. Released in November 1998 through Def Jam Recordings, the 18-cut soundtrack features a heavyweight rap lineup from production by the likes of Diddy and Swizz Beatz, to tracks from the film's two megastars to guest verses from Raekwon, Ja Rule, Jay Z and the Wu-Tang Clan. The soundtrack peaked at No. 2 on Billboard's Top R&B/Hip-Hop Albums charts and spawned the single 'Grand Finale', the charismatic collaboration between DMX, Method Man, Nas and Ja Rule. Although the soundtrack was reissued on 2xLP set on colored vinyl by Def Jam previously, they missed the opportunity to finally add score-standouts Sister Nancy's 'Bam Bam' and Soul II Soul's 'Back To Life' to the tracklist. Now is the time, Amazon.
Cruel Intentions
From the moment Sabastian pouts at the top of the climbing escalator in a blue button-up dress shirt while the Counting Crows' 'Colorblind' softly plays in the background, the relationship between cinema and soundtrack changed forever. Music composer, John Ottman had originally been slated to create an entire musical score for the seductive '90s classic, but it was later rejected for being too moody and sophisticated. Ed Shearmur was then hired for the job, opting for the pop-alt rock-oriented greatness that includes Placebo's 'Every You Every Me' and Fatboy Slim's 'Praise You'. Thank the music gods, because I can't picture Annette Hargrove driving off in Sabastian's black Jaguar to anything other than 'Bittersweet Symphony'. But the fact that the film hasn't yet been recognized and rewarded with a vinyl reissue sixteen years after its release is just discomfortingly bitter.
The Bodyguard
RIP Whitney Houston and Bobbi Kristina. It's hard not to wish that life had imitated art in the case of Whitney's film character and that she had really been saved like her cinematic self. But The Bodyguard film and soundtrack remain as Whitney Houston's standout moments as the world's greatest female voice reigned the box office and obliterated the album charts simultaneously. Thanks to some of the most important hits in popular music like 'I Will Always Love You' and 'I'm Every Woman', the soundtrack spent 20 weeks at No. 1 on the Billboard Top 200 and remains the highest-selling soundtrack album of all time. Considering the album stands as a mini greatest hits album for one of the greatest talents in music history, Whitney's legacy should be commemorated with a reissue this year.
Space Jam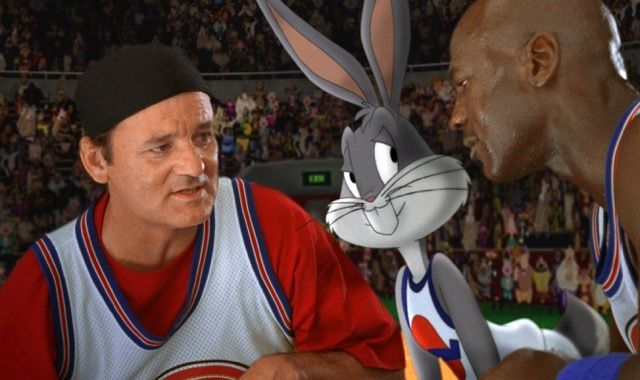 Show tunes and big band productions have always been vastly pursued by Looney Tunes and the Merrie Melodies cartoons, but by heading down a modern music route for the Space Jam soundtrack, Warner Bros delivered the best music collaboration in sports film and children's movie history. Two of the most inspirational hits of the '90s came from the 14-song tracklist like Monica's 'For You I Will' and R. Kelly's Grammy-winning 'I Believe I Can Fly'. There have been rumors of a Space Jam sequel, most likely starring LeBron James. But rather than focus on a sequel, leave a good thing alone and just give us a reissue of the classic soundtrack.
New Jack City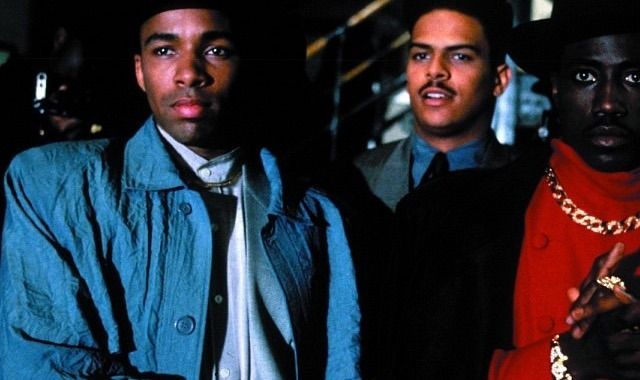 Keith Sweat, Ice-T and Color Me Badd. Any questions? The cop vs. crack lord drama integrated an ultimately timeless group of rap, house, and R&B styles that we'd like to see reissued on vinyl.
---
Amazon marketing team, please hear our plea and step it up.