When looking back over the history of music in film, few composers can match Ennio Morricone's output in terms of consistent quality or prolific quantity. With a back catalogue made up of somewhere between 450 - 500 scores (there is yet to be a definitive figure) and a selection of some of the most iconic melodies in cinema to his name, Morricone has enjoyed the privilege of going down as a momentous figure in his field whilst still alive and working.
His contributions to the development of the soundtrack as an artform in itself go largely unparalleled, and timeless scores for films such as The Good the Bad and the Ugly (1966), Cinema Paradisio (1988), and Days of Heaven (1978), long ago established his name in the medium's upper echelons.
Earlier this year Morricone won his first Academy Award for his work on Tarantino's The Hateful 8 (2015), which in itself doesn't mean much after it took until The Departed for Scorsese to be recognised, but the win has once again brought his name to the wider public attention. I was lucky enough to speak to him during one of the rare moments his schedule allowed, and ahead of his first ever UK show outside of London on Thursday. The below is a mixture of interview, biography and analysis, including sections on his key works, his most important collaborators, and his overall contributions to cinema.
. . . . . . . . . . . . . . . . . . . . . . . . . . . . . . . . . . . . . . . . .
Good morning Maestro, how are you?
Hello! I'm doing fine thank you, apart from the terrible news we're hearing out of Brussels, but well other than that.
And where are you today?
I'm in Rome today. I'm currently not working on anything as I'm not perfectly fit, but I'm thinking about a lot of future projects.
You obviously had a busy year in 2015 with the Oscar win for The Hateful Eight, but you also played a lot of live shows - are live performances something you've come to appreciate more as your career has progressed?
The fact that I started conducting concerts at quite a late stage of my career is because I never really asked to do them, I never had the desire to do so before, but when people started asking me to conduct concerts live, it was then that I gradually came to appreciate performing live more and more.
The Beginning
Born in Rome, where he still resides today, the son of trumpet player Mario Morricone would follow in his father's footsteps by playing in jazz bands throughout the '50s after attending the prestigious Accademia Nazionale di Santa Cecilia during his youth. Working initially in radio providing scores for widely broadcast dramas, Morricone soon transitioned into the role of studio arranger, being instated at RCA in this role in 1956. It was here he began to establish himself as one of the major figures in Italian culture, working across a wide spectrum of genres and broadcast mediums, producing music for television, radio, and major pop artists alike.
He began a long relationship with film during the early '60s; his debut proper coming in the shape of Luciano Salce's The Fascist in 1961. Morricone would subsequently work with many of the prominent Italian directors of the era, before reuniting with former schoolmate Sergio Leone and embarking one on of film history's most fruitful collaborations.
It is here we find the first of three key works that will punctuate this piece, a short summation of just why the score for Once upon a Time in the West (1968) remains so important to this day.

Once Upon a Time in the West (1968)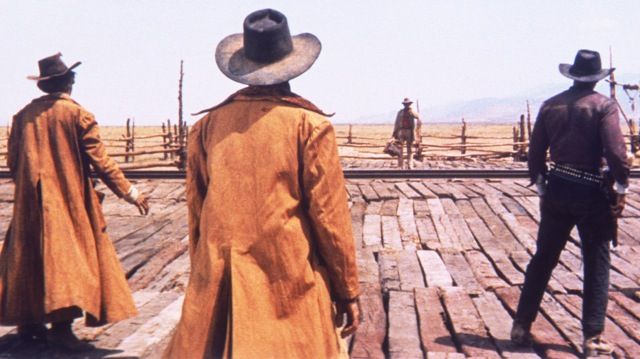 Morricone's work with Leone arguably provided a turning point in his career, his work on classic westerns such as A Fistful of Dollars (1964), For a Few Dollars more (1965) and, The Good the Bad and the Ugly, ultimately went on to define much of the genre's characteristics. However, it is his score for the masterful Once Upon a Time in the West that stands, for me, as his towering achievement from this period.
To get an idea of just how wide-reaching the influence of this score is, consider the fact that it has been sampled by British ambient house pioneers The Orb, on their song 'Little Fluffy Clouds', and also by Bruce Springsteen, on his track 'Outlaw Pete'. Few artists can claim to this diverse range of influence, but the longevity of the film's simple harmonica melody speaks volumes about its historical importance.
For all his densely layered and intricately arranged western scores, it was a simple three note harmony that elevated his work from celebrated to vital, a moment of minimal genius that opened the door for John William's Jaws theme and Carpenter's sparse Halloween motif.
You're obviously known for your contributions to the western genre, however that only really makes up a very small part of your entire body of work - so is there a film or score you worked on that you felt didn't get the attention it deserved?
Yes, the westerns really only account for 8% of my entire work, but this does happen quite often, there have been some very important, relevant and expertly made films with my music on that were not as essential as I hoped they would be. For me, this is because the film or score is too far ahead of its time and the audience were not ready to absorb or appreciate it, and this happens often.
Has there been a genre you've particularly enjoyed working in, one where you feel at your most creative?
To be sincere, I have never had any form of preference in terms of style or range of the movies I've worked with - What I really wanted to focus on was the music I was writing. If the music that I was writing really interested me then I committed myself and became very focused, not caring much about the genre of the film. It has been like this for my whole career. What was important for me was to work in different genres, because in this way I minimised the risk of repeating myself. However, even when I work for different films belonging to the same genre, I always work in a different way. If you listen to my music for the western movies, it's varied and rarely similar, and I think the evidence of this is in my score for Quentin Tarantino's The Hateful Eight, because even though they say it's just a western movie, the music involved is completely different to the music I wrote for all the other westerns.
Not Just Westerns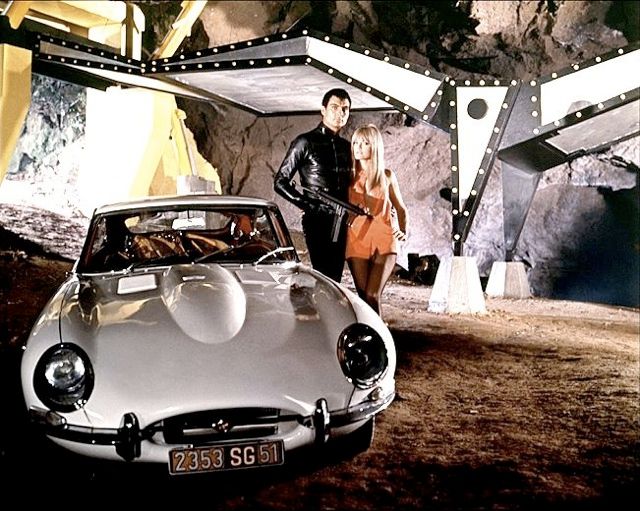 With his vast contributions to the Western as a genre, it can often be forgotten that some of his greatest work lies elsewhere. As the man himself mentions above, westerns only make up around 8% of his overall body of work, and it is his flexibility in terms of genre that has emerged as one of his most prominent strengths. Extensive work in comedy, drama, horror, period pieces and romance has been defined by a consistently changing, chameleon-like approach to scoring cinema, each commission with its own unique tone and texture.
There is rarely repetition present between Morricone's music, and though a score may employ similar instrumentation to one of its genre blood relatives they are rarely comparable due to the sheer scope of each detailed score.
Separate from the westerns, the sinister lullaby of his music for Dario Argento's Bird with the Crystal Plumage (1970), the hazy psychedelia of Danger: Diabolik (1968), and the militaristic grandeur of The Battle of Algiers (1966) are all worth a listen, and perfectly demonstrate the vast range of ideas within the Maestro's work.
The Battle of Algiers (1966)

The latter of the three previously mentioned films, the landmark The Battle of Algiers, is the second key work in this piece, and in it we find one of Morricone's most varied scores. Pontecorvo's Battle of Algiers is a film that deals largely in unbearable and incendiary tension, often leading to violence, fear and chaos. A highly politicised work, the film concerns the Algerian war of independence and in near documentary style recreates the spilling of blood that took place as a result of conflicting ideologies.
A mix of grandiose war marches, poignant melodies, and introspective, glacial strings, Morricone's arrangements swing violently from tense to muted, perfectly mirroring the differing political attitudes.
Built around great crescendos of noise and percussion, arrangements such as 'November 1st 1954' juxtapose perfectly with slow burners such as 'Rue de Peres', generating a consistent atmosphere of uncertainty and surprise.
How have you adapted to the constant development of new technologies in your field of work?
What I really made use of is the new technology in the field of recording, because when I started working for film we were only really able to record the music with two or three tracks, so it was quite difficult, but in the end we could make what we wanted with some hard work. Then the technology evolved and we suddenly had eight track, sixteen track, and thirty-two track to work with, so now we can almost have as many recording tracks as we wish... In the past, when I was only using eight track and I felt I needed more than that, I used eight of these in sync, and then eight more out of sync, just to find a way through the problem... so the big use of the new technologies has really been in the recording process as opposed to the performance element.
Is there a certain film that you wish you'd created the score for?
There was a film I would have liked to do; definitely, it would have been the Stanley Kubrick movie A Clockwork Orange... Actually, this is something I maybe regret a bit - I had a telephone conversation with Stanley Kubrick because, as you may know, he didn't like flying, so he didn't come out to Rome. We actually established an agreement of a budget, of a tone, of everything, but then, later on, we encountered the problem of scheduling. Eventually, we realised that the time in which I was supposed to write and record the music didn't fit in with my schedule - so unfortunately I had to say no, and this is something that I really regret.
Which Directors gave you the most freedom?
Definitely Mr. Quentin Tarantino, he was the one who really gave me the largest amount of freedom when working on the score.
Is complete creative freedom something you feel is necessary for your work?
Yes, for me it is necessary to be as free as possible from a creative point of view, but creative freedom also implies a much bigger responsibility, because when you are very free, and free to do whatever you wish, then you must take on a huge burden. In these instances, you must take on a bigger creative responsibility, and sometimes this is difficult and makes me very nervous.
Do you still find scoring films as exciting as you used to?
Yes, absolutely, definitely so - every film is a new challenge.
The History
Morricone's back catalogue is comprised of somewhere between 450 and 500 films and over 100 classical pieces, numbers which continue to grow still, and It is difficult to think of an artist in any medium as consistent or prolific. Considering his work is largely the product of creative freedom, his creative ability is nearly as inspiring as the music itself, his art being work that has gone on to define genres and establish iconography.
The final key work featured in this article focuses on his score for Roland Joffe's Palme d'Or winning The Mission, and though it may not be as significant or historically important as say, the harmonica in Once upon a time... or the opening whistles of The Good the Bad and the Ugly, it remains a touchstone for any composer looking to tackle the biggest themes imaginable.

The Mission (1986)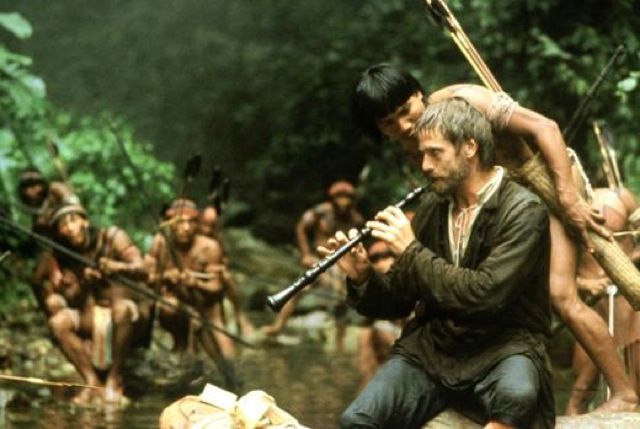 Though far from his most celebrated score, The Mission remains arguably Morricone's most purely expressive. Tragic, evocative, vivid, and a whole host of other words that denote a powerful wave of emotion, Joffe's film about one man's relationship with god is backed up by Morricone's grandiose suites of choral chants, native instruments and sweeping strings that resonate throughout the film like an echo in a grand hall.
Here, Morricone's music is also at its most effective in relation to cinema, matching the colossal themes and vast landscapes with an equally massive tone and scope. Good composers are able to complement and work in synergy with the films that they score, but the sign of a great composer is when the music takes on a life of its own and not only emphasises elements of the narrative but also contributes to the conversation between audience and film.
Morricone's score for The Mission encapsulates the reasons why he has been considered so highly for so long. Where other composers would have allowed Roland Joffe to dictate the film's emotional spectrum with expressive visuals, Morricone chooses to place the score at the forefront of the film, where it becomes a character in itself with an identifiable set of values, habits and drives.
With your almost constant output, have you ever found creative block to be a problem?
It sometimes may happen because you need a lot of time to think about what you want to do, and what you really want to express. The actual time it takes to write music can be very short, but the time to think about the music you want to create can be three, four, or ten times longer... The writing period can be brief, but before this, there is a much longer period where you're thinking about it, and you have to really clarify in your mind what you want to write. So in a sense, the writing is short, but the thinking behind the writing can be infinitely longer.
Are there any young composers in film that you're following the progress of?
I don't really listen to any of them; I don't think there are many promising young composers, unfortunately, especially in Italian Cinema. These young composers are not given the right climate to write good music in so that's the problem. It's not a problem with the composers themselves, it's that their music is not given enough time or enough space to develop, and that's also the problem with Italian Cinema. We're talking about resources, we're talking about money, because especially in Italy at the moment, the budget for music scores are very small and there is not enough money for real equipment or a real recording studio, or even a real sound engineer, so it isn't the composers, it's not about the music they're writing, it's the fact that they're writing with a supervisor and with very little monetary support... The problem lies in the budget and the creative climate rather than the composers. There's a big difference now between the 'real' composers who would need all of the mentioned to compose real music, and the amateur-ish kind of composer who really can make something with a small budget and fewer resources.
The Morricone Universe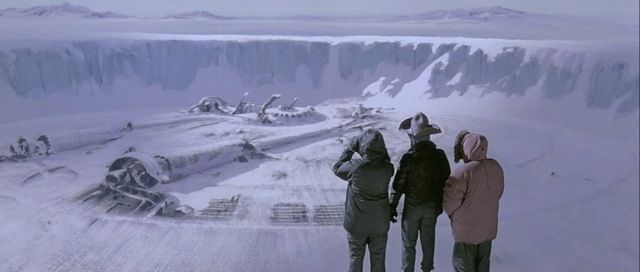 The scores mentioned throughout this piece do not simply serve the needs of the films they accompany; rather they share a universe with them. Morricone's music has the ability to direct the films as much as the directors themselves do, and in some cases, the quality of his scores has been a poor film's saving grace. I would argue that there are few better than Morricone at effectively combining music and film, his scores being able to manipulate tension, emotion and pace all at once.
Few can claim to have actively moved the medium they work within forwards with their contributions, but through Morricone's compositions, we as an audience were able to better understand the importance of music in cinema. His scores have become companion pieces as opposed to simply a secondary, supporting element.
John Williams, Hans Zimmer and Howard Shore could all claim a similarly lofty position when we look back over the history of film scoring, but none will go down quite like Morricone will. These are undoubtedly great composers, and have produced magical, important scores, but in terms of sheer scope, diversity and contribution to the wider understanding of the medium, they fall far behind.
Even if you've never heard the name, you'll certainly have heard the music, and observed his influence at almost every point between pop music and the avant-garde. Even today, at the age of 87, The Maestro remains as important as he ever was, and his music and influence continues to reverberate throughout cinema history.
Ennio will take to the stage at Blenheim Palace's Great Court as part of Nocturne on June 23 for his first ever UK show outside of London.