Erika Lust is an award winning Swedish-born Erotic Film Director based in Barcelona. She gained notoriety for her campaign to #changeporn after her TEDxVienna Talk and the success of her company Lust Films. But most recently, she is known for her latest audiovisual project Xconfessions.com, where she picks two confessions submitted by the public to be transformed into highly cinematic, sexually intelligent, explicit short films. This is her guest article on why music matters in adult film.
Music in adult film: I know that for a long time it's been a synonym for the worst stuffing cheap pseudo-sensuous sounds, such as flirting saxophones with an electronic chill-out base. It is also a common amateur mistake (I mean amateur filmmakers!) to think that music will be enough to create a powerful atmosphere or emotion. The main question here is: who the hell cares about music in porn?
Well everyone should! Music in erotic film is no different from music in action, romance or horror films. But more so, music and sex share a lot in common. Music is made up of rhythms and melodies that inspire and invite movement. It's one of the most inclusive, intimate and immersive forms of artistic expression. Think about how many of your favorite songs are about sex? Or how erotic the sound of a guitar or a saxophone is... Or how a simple piece of music can change your entire mental mood? Whether you're a fan of Marvin Gaye's 'Let's Get it On', Beyonce's 'Partition' or the raspy guitar strums of The Runaways 'Cherry Bomb'... Music seduces us every day. Just like sex.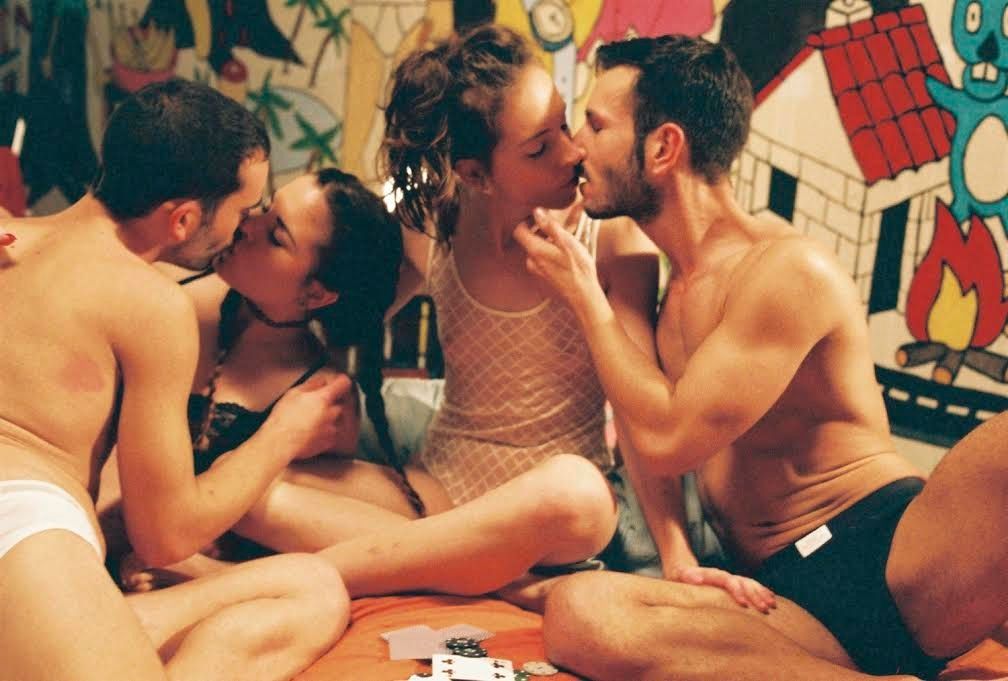 This is why it's as much of a fundamental part of an erotic film as the sex. It's crucial in creating a desired mood or atmosphere to highlight the narratives playing out visually on screen. So as an Independent Erotic Film Director I put in as much creative thought into the music I choose for my films as I do with every aspect of production. My films are made like a craft after all! Unlike those in the mainstream Adult Film Industry.
For my current project, XConfessions.com, we have a highly demanding production output: two totally different short films a month, that require a lot of hard work to be as perfect as possible... We are not a sausage factory, and yet, we need to work fast. This, of course, affects the music choices we make. We also have to take into consideration all the issues with having the rights cleared, so music is an expensive part within the audiovisual industry.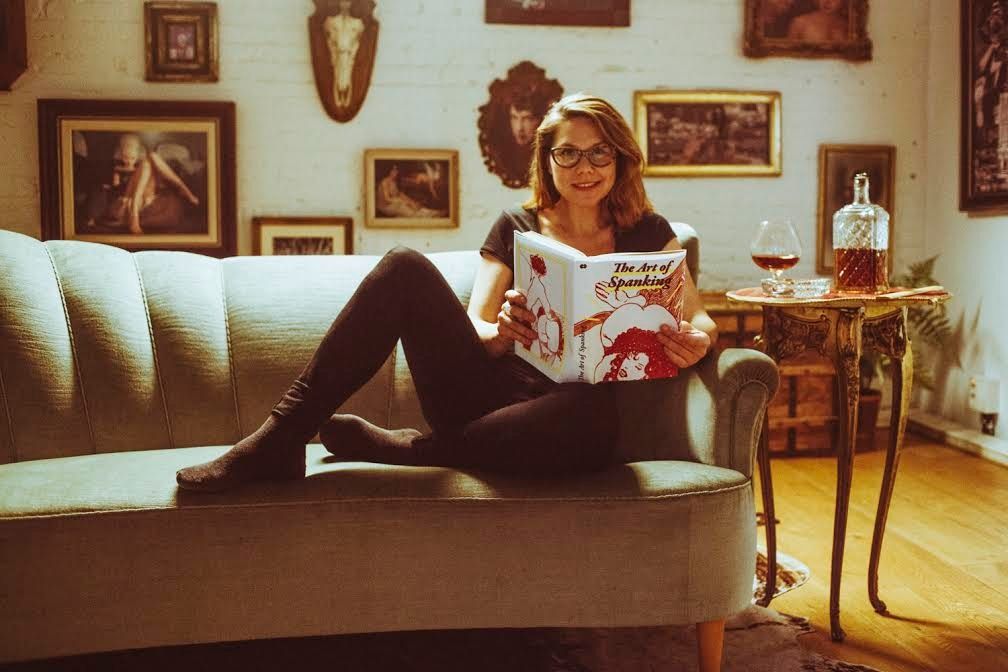 We often resort to music libraries, like a lot of production companies do. Libraries that we browse very carefully, making a selection of themes and styles that could fit into a particular short film. We try all of them, and if nothing works we continue searching. My editors, Noel and Aleix, are the ones who come to me with a proposal in the first place, and together we decide if it works or if we should change it.
Music varies a lot from one short to another, like the tone and setting of the stories. We have a dramatic use of it, which is quite different from most adult entertainment: we use music to create atmospheres, but also for storytelling! It might be a crucial part in the satire of a film, to capture a certain era in history or create tension.
For example, in short film The Art of Spanking, based on the confession of a man obsessed with the act, we decided to use Beethoven's Symphony Nº9 to emphasize our tribute to Europe's kinky traditions. Plus the energy of the track was perfect for the build up to the wild sex that plays out on screen.
We tend to avoid recurring systematically to music in every sex scene, to make a difference with mainstream porn but also because I feel that the music "invades" the rest. I love to listen to the best sound of all: the performers breathing, moaning and asking for more while they have sex.
But of course, every once in a while we collaborate with musicians that make their music available to us, or even create a special composition for a film. This is a luxury! In XConfessions 4, this is the case of short film Pansexuals. We used the music from a band that is close to the universe of the young fictional characters: Monsieur Cactus from Barcelona.
Music also, as with all films, is vital in our trailers as well. When we pick a song for a volume teaser, we try to gather the spirit of the 10 shorts within it... Music is part of an audiovisual invitation. Take the teaser for Volume 4, we wanted music that complemented the exploration of a total celebration of the pleasures of life and modern sexuality. So we used music with a real young, rock vibe, transitioning at the end to a more classical sound to highlight the films influenced by cinema with vintage aesthetics, like those from Tarantino and Mad Men.
Music is as much of a vital part in adult film as the settings, characters, ​and the sex; it's part of the audiovisual narrative. How weird would it be if blockbuster films didn't have any music? Is it not one of the most vital parts? So why skip out on this part for erotic movies? It's worth investing creative time in!