It's finally come to this. Regrettably, after an entire year of recommending the best movies on Netflix the well has run dry. While sure Netflix UK has gotten a little better at adding decent flicks a bit more regularly, it's still a snail's pace compared to the amount of films we cover on every edition of this guide. We'd like to continue doing this forever, but let's face it, there's only so many times we can put Frank on these lists before things start getting a little old.
But we're not going to let this series end without a bang, and as a result we've rounded up the best of the best that the streaming service has to offer, with a selection of the fifteen greatest films that we've featured in previous weeks (and even a couple of new ones thrown in for good measure). Out of the hundred-plus movies we've recommended over the past year, these were the ones that stood out the most. While you can check out our collection of all the movies we've ever recommended, this is our cheat sheet if you can't be arsed.
Vertigo
There's a reason why Vertigo is repeatedly voted as one of the greatest movies ever made. A paranoia-soaked thriller with an incredible central performance by James Stewart, Vertigo's tale of obsession makes for one of the most twisted experiences you could lay your eyes on. It's not necessarily scary or anything like that, but the surreal atmosphere that the film effortlessly exudes is almost oppressive in its effectiveness. While it was a toss-up between putting this on the list and the other Hitchcock film on Netflix, Rear Window, you really should just get around to watching both of them.
Django Unchained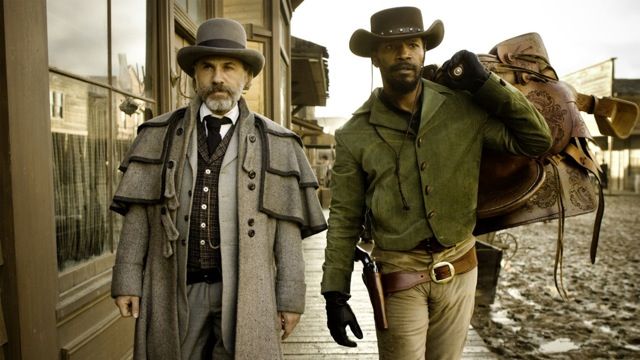 Perfectly capturing the pre-industrial American South in all of its problematic glory, the blood-soaked Django Unchained is one of director Quentin Tarantino's greatest movies. Unashamedly enjoyable, the film is indulgent in every possible way. However, because Tarantino has such fun with the concept, and because everyone involved - including big hitters like Jamie Foxx, Christoph Waltz and Leonardo DiCaprio in an off-type villainous turn - throws themselves entirely into their performances, the film never becomes a slog. You might have already seen it, but if you haven't, then Django Unchained will provide you with one of the most thoroughly entertaining viewing experiences this weekend.
Lost in Translation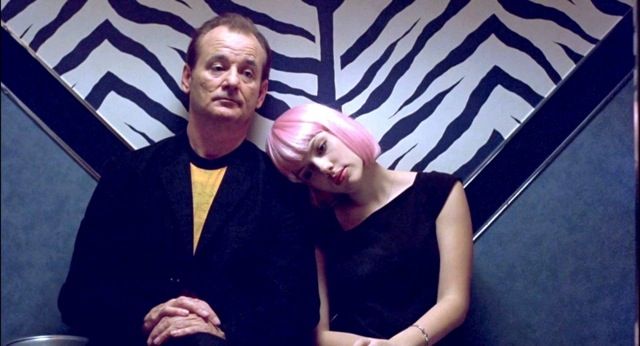 Bill Murray and Scarlett Johansson star in one of the best movies of the 2000s, Lost in Translation. Murray's faded movie-star character and Johansson's young and neglected girlfriend run into each other in the heart of Tokyo - a place that neither of them particularly want to be - and end up bonding over their mutual loneliness. It sounds like a bit of a drag, but there's an optimism at the heart of Lost in Translation that's hard to miss. Plus it's simply a beautiful movie. Tokyo itself is gorgeously captured, and director Sofia Coppola does a great job in making the city feel as alien to the audience as it is to the characters. The environment is practically a character in itself, and it acts as the backdrop for one of the most powerfully romantic movies of the past few decades.
Ferris Bueller's Day Off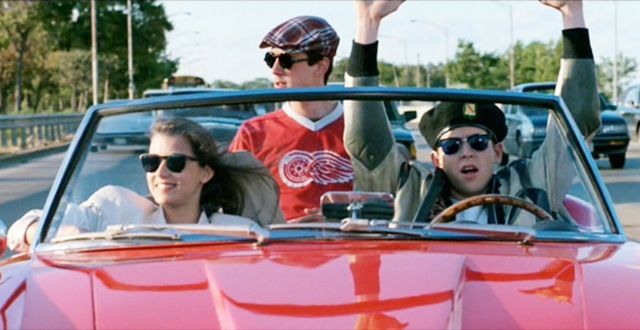 Everyone wants to have a day like the one in Ferris Bueller's Day Off. Whether you're 15 or 40, you've probably gone your entire life wishing you could have bunked off school and indulged in an afternoon as effortlessly cool as Ferris Bueller's. However, although John Hughes' teen film is brilliantly funny, like all of the director's movies there's a heart-breaking underlying sadness to Cameron and Ferris' friendship that elevates the picture above your average teen movie. You'll come for the laughs, but you'll stay for the brilliantly told tale of comradery that's found in Hughes' magnum opus.
Blackfish
Blackfish, or, That Seaworld Documentary Everyone Went On About For A Month, is a gripping and hugely interesting documentary that interrogates the mistreatment of Orcas at the hands of the hugely popular aquatic resort. Amassing a deep and dense amount of research from a wide range of respectable sources, Blackfish's condemnation of the treatment of Killer Whales is both heart-breaking and enraging, and easily makes for one of the most stimulating documentaries to be released in the past few years.
It's a Wonderful Life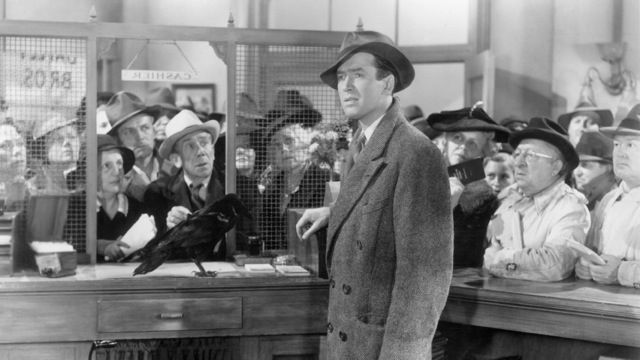 I know, I know, technically it's a "Christmas film", but there's never really a bad time to watch It's A Wonderful Life. Although it will probably be even better come next December, the tale of down-on-his-luck George Bailey never fails to be moving no matter the season. James Stewart gives one of the all-time best performances in the film, and as a result, Bailey has gone down in history as one of cinema's most beloved characters. It will make you laugh, it will make you cry, it will make you habitually watch it every single Christmas; It's A Wonderful Life is must-see cinema.
No Country for Old Men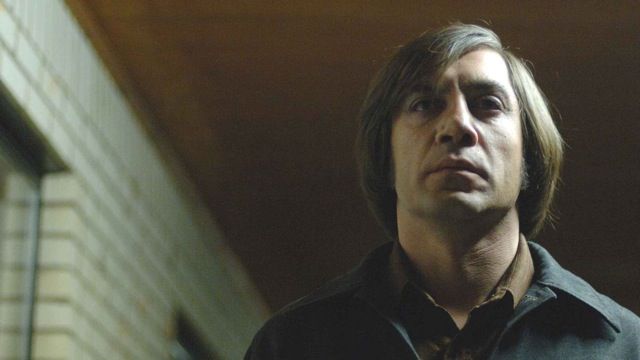 The Coen brothers' cold neo-noir is one of the 2000s most suspenseful thrillers. Almost Western in nature, by focusing on the showdown between Javier Bardem's vicious serial killer and Tommy Lee Jones' too-old-for-this-shit cop, the directors were able to create one of the most infectiously cynical cinemascapes of the past ten years. Which isn't much of a surprise really; because that's essentially the only thing the Coens do consistently well. While its subversive narrative techniques might leave some viewers wanting, there's no denying that No Country for Old Men delivers suspense in spades in this stylishly dark modern day thriller.
Fruitvale Station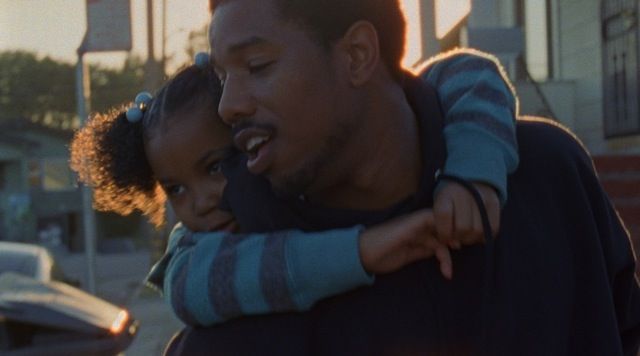 Even with only two feature-length films under his belt, Ryan Coogler has made a splash like few directors ever have. Going on the merits of Fruitvale Station and this year's Creed, it's not surprising that the director has been tapped by Marvel to adapt the upcoming Black Panther superhero flick. However, before he rockets off to superstardom, this debut still stands as the best example of the budding director's work. Turning a heart-breaking real life story into an incredibly affecting ninety minutes, Fruitvale Station is a real hidden gem, and one of the most important films you can watch on Netflix.
Short Term 12
Now that Brie Larson has finally received the recognition she deserves with this year's Room ripping up the academy awards, there's never been a better time to revisit the equally enthralling Short Term 12. More understated and more grounded than her most recent work, Larson shines in another visceral and deeply personal role. Although on the surface it might just appear to be another weepy indie about a bunch of pretty white guys, there's a real core to Short Term 12 and a streak of unpredictability that elevates it above its peers.
Coherence
Just as night turns into day and day turns into night, I'll never shut up about how good Coherence is. When a passing comet completely ruins the night of a particularly understated dinner party, a bunch of increasingly strange occurrences spells disaster for everyone in attendance. All it takes for a sci-fi film to work is a solid concept, yet Coherence builds upon its initial promise in utterly unnerving ways. Spoiling anything about the plot would be doing a disservice to the intricacy of the film's set-up, so the movie isn't exactly the easiest thing to sell. If you like the kind of humanistic social science-fiction that plays around with a more realistic Twilight Zone setting, then you need to get on Coherence as soon as possible.
The Babadook
With the amount of times I've banged on about The Babadook on this website I don't feel like I have anything left to say about the best film of 2014. With some of the most unnerving psychological scares of the century so far, The Babadook is no doubt destined to go down as one of the great horror films of all time in the years to come. Make sure you make space for it this weekend.
The Shawshank Redemption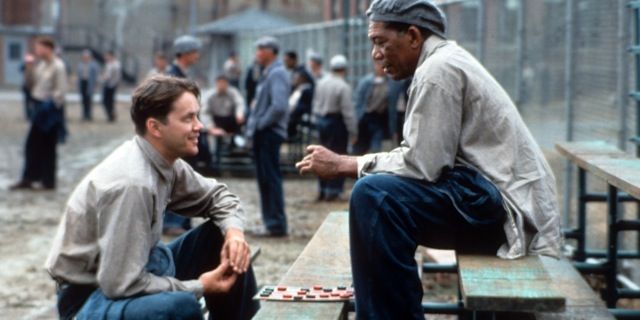 You don't need me to tell you why The Shawshank Redemption is featured on this week's list. One of the greatest films ever made, Frank Darabont's adaptation is one of the most critically acclaimed movies of all time, with its winding narrative and deep, complex characters more than living up to the film's respected reputation. Headed up by great performances from the likes Tim Robbins and Morgan Freeman, this prison drama is an epic in every sense of the word. While you've probably already seen it before, there's no reason why you shouldn't revisit The Shawshank Redemption this weekend.
It's Such a Beautiful Day
Digging into the fractured psyche of one Bill, a misguided and troubled stick figure, It's Such a Beautiful Day works as one of the most charmingly crafted animations ever released. Though the minimalist style could appear at first a bit lazy or basic, from the very first frame it's obvious that there's been plenty of hard work poured into every frame of the picture to make it look and feel so grimy and dreary. Told in a sort of stream of conscious insanity, It's Such a Beautiful Day demands to be watched, and at only 60 minutes long you've really got no excuse to not get lost in Don Hertzfeldt's dazzling daydream.
The Grand Budapest Hotel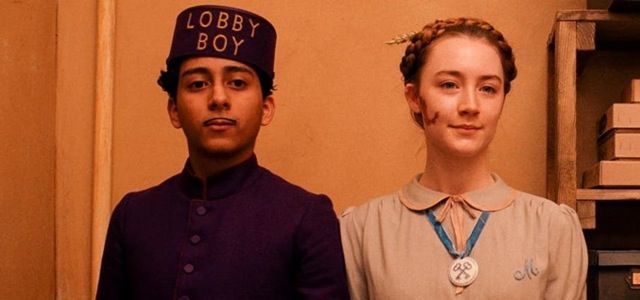 The best work Wes Anderson has put out in years, The Grand Budapest Hotel was a real return to form for the indie director. While Anderson always nails the look of his movies, his characters are rarely ever the strongest part of his films. Here, however, the director gives every character - big and small - a reason to exist, with motivations and personalities that aren't only defined by their Wes Anderson quirkiness. It's helped in part by stellar performances across the board, of course, with everyone from veteran Ralph Fiennes to newcomer Tony Revolori doing their best to stand out in the ensemble cast. But of course it's the Anderson style and world-building that makes the film such an instant classic, as the director creates a real, living, breathing place in The Grand Budapest Hotel that you just don't want to leave.
Annie Hall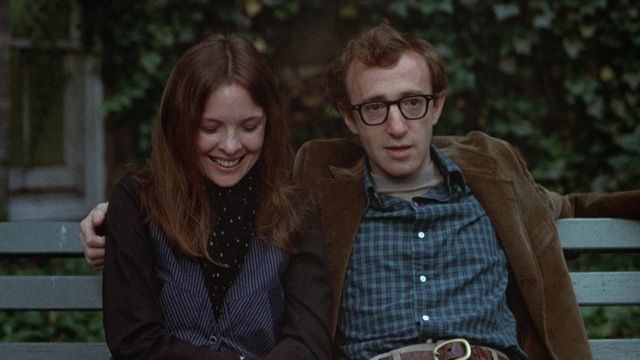 One of the greatest romantic comedies ever made, Annie Hall perfectly captures the highs and lows of falling in and out of love. Over the course of a couple of years Diane Keaton's Annie Hall and Woody Allen's Alvy Singer get to know each other, with their tumultuous relationship acting as the emotional core of the movie. With strong performances from everyone involved and bolstered by one of the most memorable scripts ever written, Annie Hall stands as one of the hallmarks of modern cinema. Also, it's just blisteringly funny, so there's that if you're an emotionless husk who can't get into romantic comedies for the romantic half.