I love films about the great outdoors, because as a poor student who lives in a city, I rarely ever get the chance to enjoy it myself. Instead though, I can live vicariously through these films, and thankfully, Netflix has quite the selection of movies that let me explore and discover new and exotic places. That said, considering the movies we have lined up for you this week, the great outdoors doesn't seem like that much of a nice place.
From wacky teen comedies to real world tales of military strikes gone wrong, we've got everything you could possibly want this week on The 405. Some of the country managed to let in a bit of sun recently as a break in this seemingly perpetual winter, so give these films a go to see what kind of vistas you've got to look forward to in the coming months. Here's hoping there's a lot less murder involved though. I've heard that can spoil a summer.
Django Unchained (2013)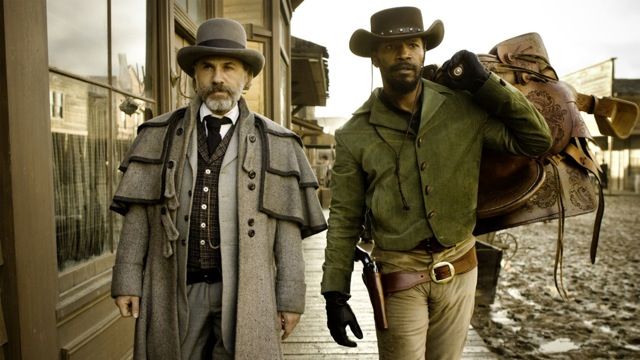 "Kill white people and get paid for it? What's not to like"
It's starting to become a thing to feature a western every week on this list, but with a theme called "the great outdoors" how could we not? Perfectly capturing the pre-industrial American South in all of its problematic glory, the blood-soaked Django Unchained is one of director Quentin Tarantino's greatest movies. Unashamedly enjoyable, the film is indulgent in every possible way. However, because Tarantino has such fun with the concept, and because everyone involved - including big hitters like Jamie Foxx, Christopher Waltz and Leonardo DiCaprio in an off-type villainous turn - throws themselves entirely into their performances, the film never becomes a slog. You might have already seen it, but if you haven't, then Django Unchained will provide you with one of the most thoroughly entertaining viewing experiences this weekend.
Wet Hot American Summer (2001)
"If you wanna smear mud on your ass, smear mud on your ass - just be honest about it."
The recently revived cult classic Wet Hot American Summer can be viewed in its entirety on Netflix, with its recent prequel series also available to jump into as soon as you've finished with the original film. Chronicling the final day of an all-American summer camp, the movie blends Airplane style humour with American Pie gross-out gags, and it makes for one of the funniest comedies you could find on the streaming service. It's a bit hit-and-miss when it comes to the jokes, but the film throws so many at you at such a frequency that you won't register a dull joke as you'll already be laughing at the next one. It's very much of its time, but in an age of samey teen movies, Wet Hot American Summer's classic comedy stylings make for a welcomed breath of fresh air.
Into the Wild (2007)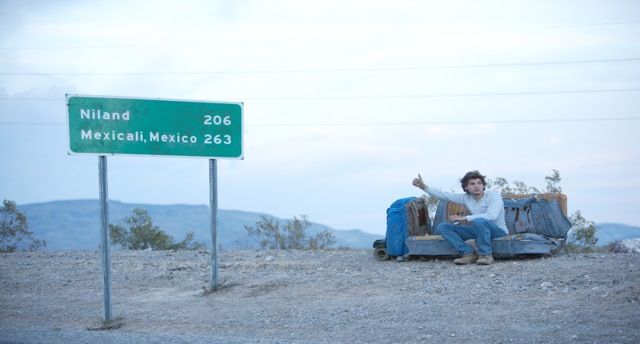 "Happiness only real when shared."
Into The Wild is the kind of rich family fantasy only a director lacking in as much self-awareness as Sean Penn could make. As one seemingly well-off upper middle-class high school graduate becomes frustrated with his commodity-driven life, he decides to give up his fortune and go it alone, living off the land in the wilderness of America. Based on a true story, Penn's Into The Wild chronicles this real life tale of self-discovery. Part survival film and part indie drama, the movie's sense of scale and grit can't be faulted, even if the underlying message comes from a clear position of privilege I doubt much of the audience would be able to relate to.
Lone Survivor (2013)
"Moderation is for cowards."
I'm always a bit weirded out when it comes to movies based around real American military action. Bu while there's no way these films can't ever escape giving a sort of propaganda message, it doesn't mean that they can't be enjoyable in their own right. Mark Wahlberg gives a surprisingly nuanced performance as the real life Marcus Luttrell, a soldier who walks his team straight into an enemy ambush. As the remaining members try to salvage what's left of the mission and escape enemy territory alive, Lone Survivor succeeds in bringing this gripping drama to life. More than just your average action film, the movie packs a punch that few others are capable of achieving - even if its propaganda leanings are often too on the nose to soften the blow.
Apocalypto (2006)
"I will peel his skin and have him watch me wear it."
One of the few films directed by Mel Gibson, Apocalytpo was a surprising hidden gem upon its first release in 2006. The tale of two tribes in a prehistoric civilisation, the movie's attention to detail and world-building makes it one of the most immersive modern tribal flicks that you could watch on Netflix. Deciding to make every character speak in their native language was a bold move, as it means that the entire film is translated through subtitles, but it really sells the tactility of the environment, and ultimately only makes the stakes more affecting the longer the movie goes on. It's fast paced, brutal, and often times gut-wrenching, yet it spins such a unique tale that it demands to be seen on the biggest screen possible.