I'm not the type of guy to scoff at romantic films. In fact, I bloody love them. Some of my favourite flicks ever were born out of a rather generic rom-com structure, and when talking about ground-breaking movies like The Godfather or Citizen Kane, you'd be wrong to not mention the likes of Before Sunrise, Hannah Takes the Stairs or When Harry Met Sally in the same conversation.
I only say this because the genre seems to have received a rather unearned stigma. "Chick flicks" in the most general sense take up about 10% of the whole romance genre (and even then, you have to be heartless to not revel in the sheer ridiculousness of some of those movies), while there's a whole sea of underappreciated flicks that go by unnoticed in the mainstream. Romantic films are great, and anyone who tells you otherwise probably obsesses over Taxi Driver more than they're willing to admit.
Discover: 101 Movies You Should Watch on Netflix
Blue Is the Warmest Colour (2013)

"I'm missing something. I'm all messed up. I'm crazy."
We kicked off one of the first every Netflix Guides with Blue Is the Warmest Colour, and months later it's still the pinnacle romance film you can find on the streaming service. The chemistry between the two leading actresses permeates from the screen, making every dramatic encounter between them feel like you accidentally ended up third-wheeling the couple and managed to unsuspectingly get caught in the middle of their dirty laundry. Although it is a tad long, there's so much to love about the movie that every single minute feels earned, and you'd be a sucker to not wish for another five minutes with the most important romantic characters of our time.
Play It Again, Sam (1972)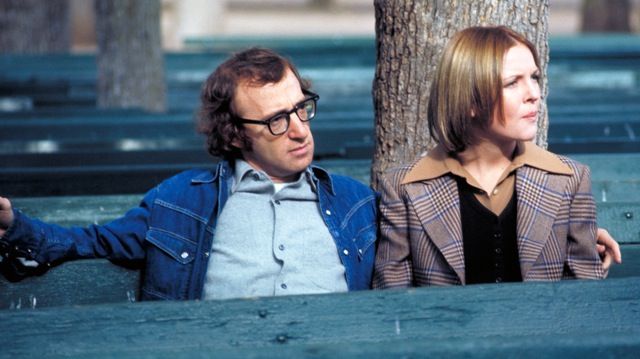 "I wonder if she had an orgasm in the two years we were married, or did she fake it that night?"
Woody Allen stars but doesn't direct in one of his earliest romantic comedies, Play it Again, Sam. Riffing on classic cinema, the movie sees Allen's character haunted by the ghost of Humphrey Bogart as he attempts to rediscover love after a failed marriage. Unlike some of the star's later pictures, Play It Again, Sam is more of a straight-up comedy, and is pound for pound one of the funniest movies of Allen's entire career. With that said though there's still an affecting melancholy sensibility to the proceedings, keeping the film's emotional stakes high. It's one of the most underrated films the director has ever produced - even if it does rely a bit too much on its cinematic influences in the final third.
Spring (2014)

"I don't want to die and I don't want to watch anyone die."
I love it when I catch a film on Netflix and feel the need to jam it immediately into this Netflix guide. Spring was one of those movies; a love story with a twist, the film plays out like Before Sunset if it was squeezed through H.P Lovecraft's grinder. Although it's not a straight-up horror movie, the scares are there and in many cases they're deeply disturbing. It's best to go into the picture knowing as little as possible, so let's just say the film does for romantic horror mashups what Shaun of the Dead did for horror comedies.

The One I Love (2014)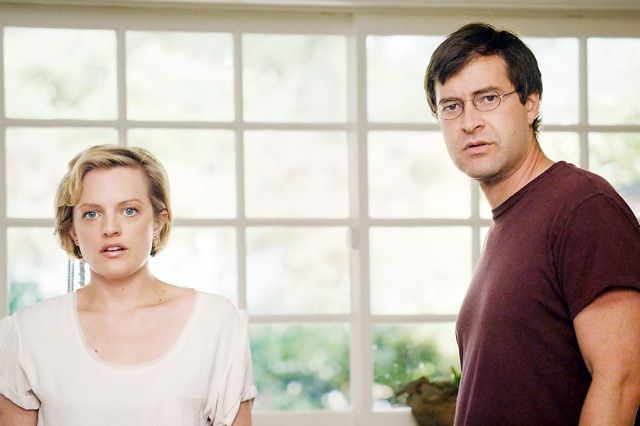 "And then we were swimming and we were in love."
A love story with a sci-fi twist, The One I Love plays out like an incredibly funny feature-length episode of the Twilight Zone. As a couple attempts to save their marriage by heading to an isolated getaway on orders of their counsellor, the film offers an insight into how early passions can fade with time. Of course, not everything at this romantic getaway is as it seems, and the two are forced to come to terms with the relationship in light of new, sinister revelations. Although it wouldn't be too much of a spoiler to tell you what they find on their vacation, it's best to go into the film with an open mind - as proceedings will only be more fun if you don't know what's coming next.
Comet (2014)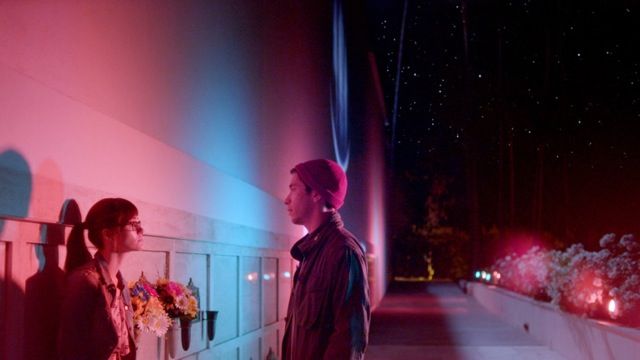 "It doesn't have to look good on paper to feel good."
The second film this week with a sci-fi twist, Comet is a more visually inspired film than The One I Love even if its otherworldly framing device doesn't receive as much attention. In any case, the flick features an engaging central romance between Justin Long and Kayla Servi, who both nail the sense of self-defeatist longing that's integral to so many films in the genre. In many ways Comet is reminiscent of Eternal Sunshine of the Spotless Mind, with both movies featuring stunning visuals while also sporting an understated sci-fi framing device. Importantly, though, both films make sure none of these aspects overshadow what's most important: the characters.