I know I say this virtually every single week, but I think today's edition of The 405's Netflix Guide is the strongest we've ever had. Without being hyperbolic in the slightest, today's list boasts five of the very best films you can find on the streaming service - and some of my personal favourites of all time. Not only are they great in relation to the week's theme, featuring some of the most memorable and affecting soundtracks you can find in cinema, each and every one of them is an excellent film in its own right.
Discover: 101 Movies You Should Watch on Netflix
Pulp Fiction (1994)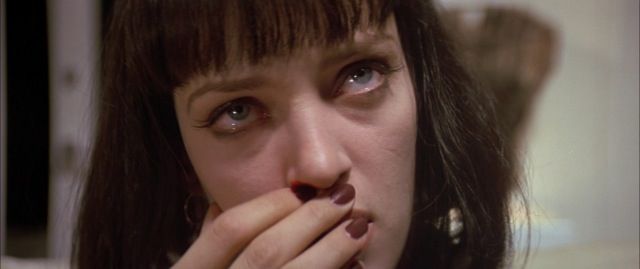 "Why do we feel it's necessary to yak about bullshit in order to be comfortable?"
I'm not going to talk too much about Pulp Fiction because there is nothing I could say that someone else hasn't already written previously and probably better. Yes, it has some of the most quotable lines in all of cinema. Yes, every single vignette is perfectly constructed in a way that leaves you wishing you could have another five minutes with the characters. Yes it has one of the best soundtracks of all time. Whether it's the scream of the opening title crawl or watching Uma Thurman's silhouette move around to the croons of 'Girl You'll be a Woman Soon', without the soundtrack, Pulp Fiction would be barely half of the film it is today. With that in mind, even if you've seen the movie a million times before you might as well give it another go and then go out and pick up the soundtrack straight away after.
The Wolf of Wall Street (2013)

"The real question was this: was all this legal? Absolutely fucking not."
I don't think there's ever been a Scorsese film with a bad soundtrack. From the actual score itself to the brilliant use of licensed tracks, The Wolf of Wall Street is one of the director's many flicks to make great use of sound to capture the utterly outrageous extravagance of what's happening on-screen. Interestingly, in particular the score accentuates the funnier elements of Scorsese's picture, making The Wolf of Wall Street one of the director's most distinct pieces of work in already pretty accomplished filmography. And I haven't seen it in a while, but law of Scorsese averages says there's got to be a pretty lovely montage to the tune of 'Gimme Shelter' at some point during the lengthy three-hour running time.
The World's End (2013)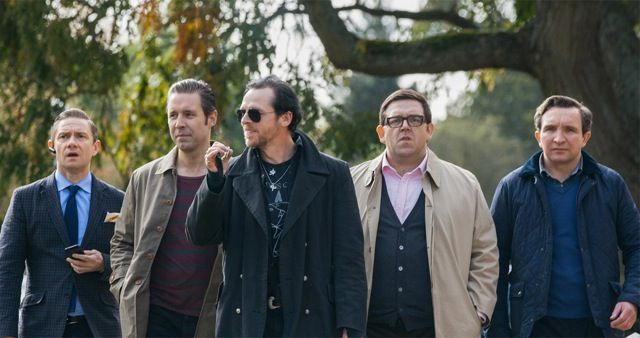 "How can you tell if you're drunk if you're never sober?"
Everything about The World's End is drenched in rose-tinted 90s nostalgia, so it's no surprise that the film's soundtrack is full to the brim with classic (and occasionally not so classic) 90s Britpop bangers. While this attention to detail between the film's themes and soundtrack is impressive enough, the way director Edgar Wright uses the pieces of music to wrangle even more humour out of a scene is impeccable. A paranoia-fuelled walk through the centre of town over the ominous beat of 'Whiskey Bar' is a personal favourite, and is indicative of Wright's keen ear for a perfectly-pitched piece of movie music genius.
Frank (2014)

"Put your arms around me. Fiddly digits, itchy britches. I love you all."
Although much of the marketing in the run up to the release of Lenny Abrahamson's Frank focused on the film's quirky eccentricities, the movie is much more than a couple of ridiculous sight-gags played out for 90 minutes. Instead, and rather surprisingly, the film's humour is derived from an actually rather dark place of obsession and mental illness. While Frank treats these issues with respect, the way it tackles them with an inherent sense of silliness through its musically-infused troop of characters draws out humour through the indulgences that follow. And the music itself is actually rather great, with the wall of sound mentality creating some surprisingly memorable tracks.

Lost River (2015)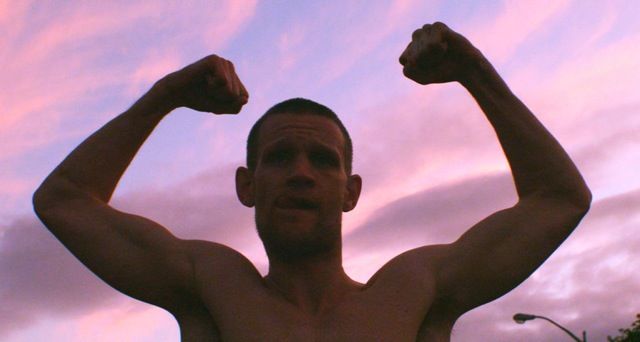 "It's a place where people can get wild for the night."
A lot of people gave the David Lynch inspired Lost River flack when it first released. However, Ryan Gosling's debut is much more enthralling than those critics would have you believe, even if it is all surface with little going on under the hood. A particularly haunting rendition of 'Cool Water' by the always menacing Ben Mendelsohn acts as the film's most captivating centrepiece, effortlessly leaving a deep impression that almost single-handedly proves Gosling's potential as a filmmaker. With a sinister ethereal original score that accentuates the movie's creeping uneasiness, Lost River has the ability to completely grab you if you let it sweep you away on its wild funhouse ride.