If IMDb forums were considered a cornerstone of film criticism then they might have wrongly put you off this week's selection of films. "Bad bad bad movie" one user writes about today's featured flick. "6.6 stars? Too generous for this garbage," another chimes in. They should put that on the DVD cover...
However, the internet is almost always wrong, and those comments have been picked out because for Volume 12 of The 405's Netflix Guide we've scoured the site for the most divisive films the streaming service has to offer. So while you might agree with those two charming posters on this week's eclectic selection of bombastic '80s horror films, atmospheric thrillers, satirical teen movies and coming of age flicks, if these movies are eliciting such a strong reaction from people who either love them or hate them, then you better believe each and every one is worth watching.
Wish I Was Here (2014)

Recommended Viewing Time: Friday 9pm
"Fuck apps; it's a saturated market. I'm going to start blogging."
Zach Braff's much-anticipated follow up to his debut feature Garden State managed to split both critics and fans of the director's previous work straight down the middle. With Wish I Was Here, Braff takes a look at more adult fears and anxieties, displaying an increased maturity since his time working on his 2004 debut. However, the director still delivers these more grown-up problems with a sense of childlike naivety, reflected in the film's imaginative dream sequences. While audiences found the implementation of these more surreal scenes overwrought and even pretentious, they ultimately imbue a sense of personality and originality into plot beats and themes that you've probably already seen covered in plenty of similar films before.
The slow tone and meandering plot might put some people off but the film's stylish visual aesthetic, as well as the plethora of charming performances by a cast of recognisable faces, makes Wish I Was Here a film more concerned with finding inspiration in every day experiences than it is about making sure every plot development connects to one another. While it isn't quite the sequel everyone was expecting, Braff's ambitious spiritual successor is just as every bit as whimsical, funny and engaging as the director's stunning debut.
Gone Baby Gone (2007)

Recommended Viewing Time: Saturday 8pm
"Where I come from, you die with your secrets."
Although it's hard to believe it now, before Ben Affleck hit gold with his directing career the actor was once considered one of Hollywood's easiest punchlines. After starring in a string of embarrassing duds in the early 2000s, Affleck's career seemed doomed to a land of awful, phoned-in TV movies. However, Gone Baby Gone completely reversed Affleck's dwindling reputation, and the film cemented the actor as one of Hollywood's greatest emerging directors. While the movie isn't quite as polished as his later efforts, this stylish detective thriller still makes for an emotionally engaging watch, and to this day stands strong as an incredible debut.
Re-Animator (1985)

Recommended Viewing Time: Saturday 10pm
"Who's going to believe a talking head?"
The colourful '80s zombie flick Re-Animator gets everything about camp horror right. Whether it's the over the top performances of the main cast, the unconventionally bright, vibrant colours or a brilliant mean-streak of dry, black humour, Stuart Gordon's H.P Lovecraft-inspired story is dripping with character and personality. Although many horror films feel like cheap, disposable entertainment, there's genuine love to be found in Re-Animator that makes it endearingly engrossing every time you watch it. What was it about the '80s that made horror movies so great?
Wet Hot American Summer (2001)

Recommended Viewing Time: Sunday 8pm
"If you wanna smear mud on your ass, smear mud on your ass - just be honest about it."
Inspired by the likes of Airplane and The Naked Gun, this teen-movie spoof mixes irreverent, odd-ball visual comedy with the crass, obnoxious teen humour that ran rampant in just about every comedy film in the early 2000s. However, Wet Hot American Summer balances the two so well that neither aspect overstays its welcome, and as a result director David Wain manages to deliver one of the most quotable movies ever made. With the prequel series hitting Netflix next week, there's never been a better time to check out the outrageously funny original film.

Beyond Clueless (2014)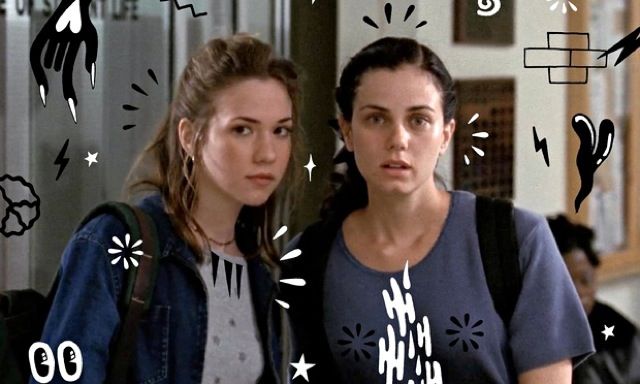 Recommended Viewing Time: Sunday 10pm
What better way to follow up one of the greatest cult teen movies than with a film that deconstructs and analyses the entire genre? Beyond Clueless takes a look at the recurring themes that constantly pop up in every teen movie, using clips from popular films in the genre to draw comparisons and to highlight the documentary's key points. Split up into separate "chapters", Summer Camp provides an infectious score for each section that perfectly encapsulates the mesmerising, flowing style of the documentary. Give it a go.
Notable Additions
As chosen by Mike Clark.
A Most Wanted Man (2014, Anton Corbjin): Engaging slow-burn adaptation of John le Carré's espionage novel of the same name, probably most notable for being Philip Seymour Hoffman's last leading role – and a brilliant one at that, if you can look past his German accent.
A Walk Among the Tombstones (2014, Scott Frank): Understated crime-thriller based on the Lawrence Block novel of the same name, arguably one of the more interesting films of what I've decided is now called the Reneesance (Reneesonce?) – that is, the spate of action films starring Liam Neeson released since Taken (2008).
Pain & Gain (2013, Michael Bay): A State of the Union address about the excess of American culture delivered by Michael fucking Bay of all people, a true curiosity of vulgar cinema that may only be remarkable for its sheer luridness/ugliness that has to be seen to be believed.