Unfortunately, there's actually quite a bit of competition at the cinema currently that would argue against the case of a Netflix binge this weekend. With films like Maggie, Eden, Southpawand Inside Out out last week, and with Mission Impossible: Rogue Nation out yesterday, it's probably pretty tempting to knock-off any responsibilities you had for this weekend and spend your entire time in the cinema.
But why bother when there's a cheaper, easier alternative that doesn't even require you to put on trousers or "talk to people"? We know it's been the rainiest July on record, so this week The 405 has you covered once again with the very best Netflix has to offer. With an all-time romantic classic, a pulpy, enjoyable summer blockbuster, an icon of campy '80s horror, one of the best music documentaries ever made and the most divisive Darren Aronofsky film, the 405's Netflix Guide has the very best films for you to get stuck into this weekend - and you won't even have to leave your house to see them.
Manhattan (1979)

Recommended Viewing Time: Friday 8pm
"New York was his town and it always would be."
There's something inherently romantic about Woody Allen's 1979 epic, Manhattan. Everything down to the way the titular city is photographed, with the gorgeous black and white cinematography creating a timeless picturesque snapshot of the mythical landscape, comes together to create a picture that's dripping with romantic grandeur.
Chronicling the highs and lows of a particularly neurotic television writer, Manhattan's tale of love clashes with its idyllic visual style. The film doesn't follow particularly righteous characters, hell, the entire plot hinges around Allen's writer falling for a friend's mistress while he's already seeing a teenage college student. But having flawed people at the centre of the movie is kind of the point anyway; the characters are messy, confused and don't always stick to the moral high-ground, but these troubled lives and stories only add to the personality and charm of Allen's New York City.
Limitless (2011)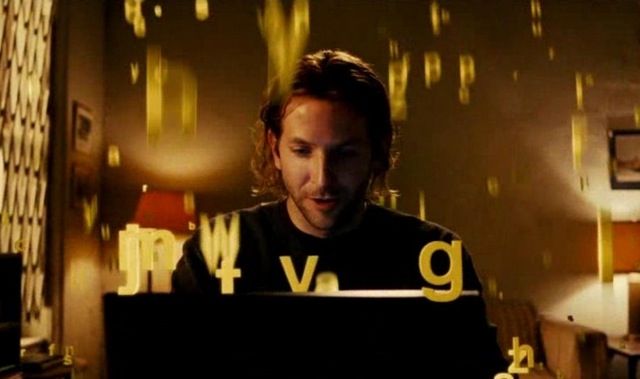 Recommended Viewing Time: Friday 10pm
"I don't have delusions of grandeur, I have an actual recipe for grandeur."
It was kind of shocking that Limitless was anywhere near as enjoyable as it ended up being. With a plot that revolved around a drug that unlocked the brain potential in humans - essentially giving any user superpowers - the film looked like nothing other than a dumb, throwaway action flick. Instead, the movie was packed with much more personality and intrigue than its summer blockbuster influences would initially have you believe. With great performances by Bradley Cooper and Robert De Niro, Limitless is charming, action-packed and surprisingly intelligent - and at times works as a better superhero movie than most actual superhero movies.
An American Werewolf in London (1981)

Recommended Viewing Time: Saturday 10pm
"A naked American man stole my balloons."
An iconic masterpiece of comedy-horror, John Landis' American Werewolf in London is peculiarly funny. Although you could probably count the amount of great werewolf films on one hand, you can guarantee that just about each and every single one of them will have been influenced by this 1981 classic. With brilliant scares, a pitch-perfect sense of surrealism (there's an a excellent dream sequence that involves a bunch of SS uniform wearing Werewolves gunning down protagonist's entire family) and amazing special effects that still hold up to this day, Landis' film is a must-watch for any self-respecting horror fan.
20 Feet from Stardom (2013)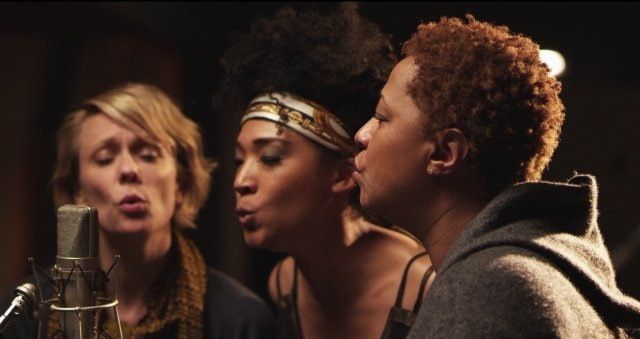 Recommended Viewing Time: Sunday 8pm
"Stay cool, stay humble, stay beautiful."
The best documentaries are always the ones that take an overlooked subject or topic and make you care deeply about it. Admittedly, before 20 Feet from Stardom I was rather ignorant to the plight of backing singers, never really giving them a second thought. However this 2013 documentary completely turned that mentality around by delivering an interesting investigation into some of the most famous voices in music. Filled with great anecdotes (a particularly goose-bump inducing one that covers the creation of The Rolling Stones' 'Gimme Shelter') 20 Feet from Stardom is a brilliant documentary, and one of the greatest music movies ever made.

The Fountain (2006)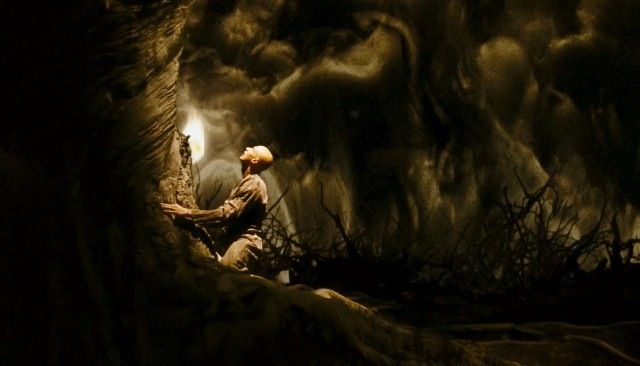 Recommended Viewing Time: Sunday 10pm
"There is no hope for us here, there is only death."
Darren Aronofsky has always revelled in small ambiguous nightmares. Even when the director was drafted for a big-budget studio movie like last year's Noah, he still had the ability to add his own brand of Aronofsky weirdness to warp what could have been a rather bland blockbuster tent-pole. However, with The Fountain, the director's first attempt at a high-concept big budget spectacle, Aronofsky delivered his most divisive film to date. With a story that transcends time and space itself, the film's narrative is messy, muddled and rarely makes sense, yet there's nothing else out there quite as unique or affecting as Aronofsky's expensive passion project.
Notable Additions
As chosen by Mike Clark.
Despicable Me 2 (2013, Pierre Coffin & Chris Renaud): Passable children's animation. It's got Minions in it. You all know this.
Wet Hot American Summer: First Day of Camp (2015): The new Netflix original series which serves as a prequel to the brilliant cult comedy film Wet Hot American Summer (2001, David Wain), a loving and absurd spoof of '80s summer camp movies. If you're curious about the show's sense of humour, the film's cast - including Paul Rudd, Amy Poehler, Bradley Cooper, and Elizabeth Banks, all of whom are in their forties now - all return to play younger versions of the film's characters, who are supposed to be sixteen.
The World's End (2013, Edgar Wright): The third and final part in Edgar Wright's Cornetto Trilogy with Simon Pegg and Nick Frost. Not the funniest of the lot (although it is very funny), but perhaps the most poignant.