August isn't usually the best month for new film releases; in fact, in times of yore the month was essentially nothing more than a dumping ground for movies that studios had no faith in. Although that reputation has started to shift in recent years, with an August 2015 line-up full of titles like the video game adaptation Hitman: Agent 47 and the Adam Sandler vehicle Pixels, it's looking like the month might have reverted back to its old ways this year.
Which means we've got our work more than cut out for us to find the best Netflix replacements to make up for August's shoddy releases. But with a Volume 14 full of underrated Steven Spielberg epics, Robert Zemeckis and Denzel Washington team ups, Kevin Smith classics and the darkest Edgar Wright film to date, we reckon we couldn't have gotten off to a better start.
The World's End (2013)

Recommended Viewing Time: Friday 8pm
"How can you tell if you're drunk if you're never sober?"
The final entry into Simon Pegg and Edgar Wright's cornetto trilogy builds upon both Hot Fuzz and Shaun of the Dead in all the best ways. While it isn't as consistently funny as either of its predecessors (although the laughs still come thicker and faster than most of the other comedies you'll find on Netflix), The World's End deals with a much more complex set of characters than the loveable slackers and uptight cops of previous movies.
Focusing on Gary King - a 40-year-old stuck in his sixth form glory days - as he reunites his former best friends to recreate a pub-crawled they failed to complete in their youth, there's a real sense of uneasiness around the jokes and visual gags that make up most of the film. While Gary's self-destructive teenage behaviour is funny when you're 19, it's kind of tragic into middle-age - and the rest of the characters in The World's End know it. Even once aliens (not robots - robot means slave), start attacking the gang, it's this personal drama that tears the group apart that's so interesting.
With career-best performances from both Simon Pegg and Nick Frost playing against type as the straight-man for a change, Wright is given the freedom to deliver the wackiest narrative of the entire trilogy, yet ironically also ends up creating his most emotionally engaging film in the process. The action is great and the jokes are effortlessly quotable, yet all of that is just the icing on the cake to what's at heart a deeply unsettling tale of growing up and finding happiness.
War of the Worlds (2005)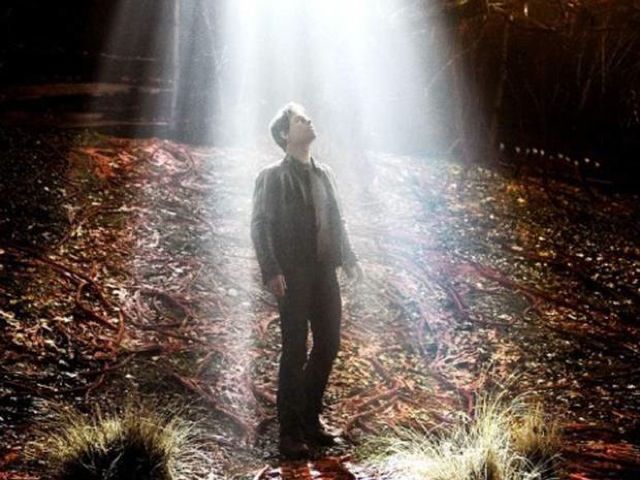 Recommended Viewing Time: Friday 10pm
"They've been planning this for a million years. We're beat to shit."
Despite some wonky characters here and there, Steven Spielberg's War of the Worlds reboot is an epic alien invasion movie in the most classic sense. With suspenseful set-pieces and some unconventionally haunting sequences, the Tom Cruise vehicle has enough moments of awe to satisfy the needs of even the nerdiest sci-fi fans out there. Boasting great monster designs and even better action scenes, Spielberg delivers a brilliant invasion film that's sadly been mostly overlooked since its first release in 2005.
Fright Night (1985)

Recommended Viewing Time: Saturday 9pm
"Welcome to Fright Night. For real."
Last week we had the best '80s werewolf film and this week we've got the best '80s vampire film (well, with the exception of maybe The Lost Boys). Like American Werewolf, Fright Night is packed full of great special effects and spot-on humour, however this time it's all delivered with an extra dose of '80s Americana for good measure. With a brilliant set-up about a vampire who moves in next door, this B-Movie classic has enough campy scares and gore to keep you interested for the long run - and if you like what you see, the film's sequels aren't half-bad either.
Chasing Amy (1997)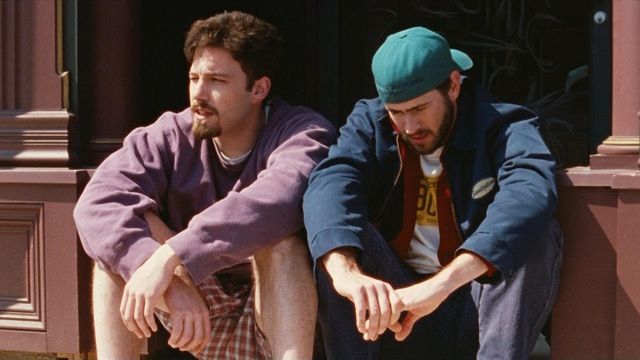 Recommended Viewing Time: Sunday 8pm
"I feel a hate crime coming on."
Kevin Smith's 1997 romantic comedy is a testament to why the indie-king such an enjoyable filmmaker; everything from the nerdy references and in-jokes to the genre-twisting plot and brutally funny dialogue makes Chasing Amy one of the director's most consistently enjoyable movies from beginning to end. Following up both Clerks and Mallrats was no small feat, but with Chasing Amy, Smith proved just how much of a force to be reckoned with he was when it came to creating the best '90s slacker films.

Flight (2012)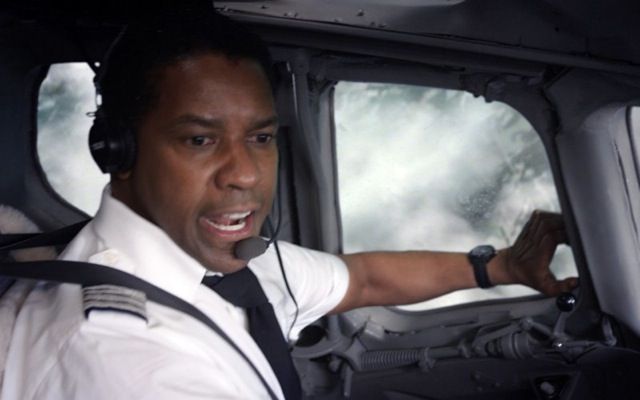 Recommended Viewing Time: Sunday 10pm
"Makes me wanna sniff some lines and go fly a jet."
There simply hasn't been enough Denzel Washington films included on these Netflix guides so far. Directed by Robert Zemeckis, 2012's Flight sees Denzel on top form as a gruff, weary professional brought back into the fold for one last mission of redemption. More than that though, Zemeckis' film, as action-packed as it is, is more about tense, claustrophobic suspense sequences and character beats rather that out and out action scenes. The movie is the perfect balance of Denzel Washington silliness mixed with a genuinely rich and engaging screenplay, and it all culminates in one of the actor's best pieces of work in years.
Previous Editions
Volume 1 / Volume 2 / Volume 3 / Volume 4 / Volume 5 / Volume 6 / Volume 7 / Volume 8 / Volume 9 / Volume 10 / Volume 11 / Volume 12 / Volume 13