I know I'm a bit late to the party, but has everyone seen The Hateful Eight trailer yet? Following up Tarantino's excellent 2013 Spaghetti Western Django Unchained, the director's new film looks to be an utterly wonderful mash-up of that genre-defining movie and the isolating and claustrophobic Reservoir Dogs. And with a cast that boasts the likes of Tim Roth, Bruce Dern, Samuel L. Jackson and Kurt Russel, the movie is shaping up to be one of the director's very best features.
But unfortunately that picture is still ages away from release, and right now we've got nothing to look forward to that isn't a dodgy superhero film or an awful big screen version of a popular British TV programme. Thankfully though, like always we've got you covered with a selection of the very best Netflix titles to get you through such dark times. They might not be as good as The Hateful Eight, but hey, at least you can guarantee they'll provide a better experience than shelling out money to see Pixels this weekend.
The Help (2011)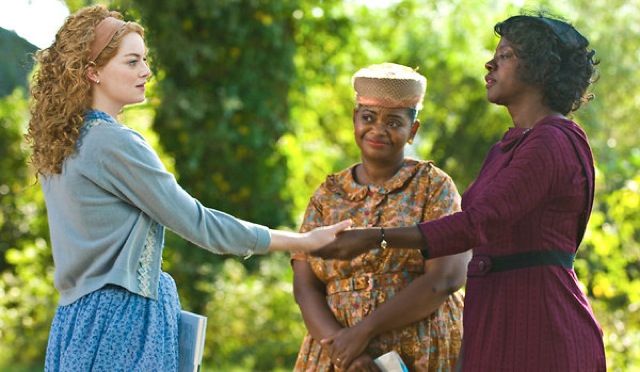 Recommended Viewing Time: Friday 7pm
"Love and hate are two horns on the same goat, Eugenia. You need a goat."
Although an all-star Hollywood cast headlines Tate Taylor's Civil Rights epic, The Help, the film never feels like a generic "race movie". Never devolving into an uninspired PSA or a by the numbers lecture fuelled on a studio's white guilt, the movie is perhaps more unassuming than its sentimental leanings would have you believe. Full of fist-pumping victories and uncomfortable moments of defeat, The Help is a rollercoaster ride of a movie and one of the very best of 2011. Although it tackles its difficult themes head-on, the film manages to wrap them all up cohesively thanks to a funny, engaging and thoroughly emotional screenplay. It might boil down its topics to rather basic archetypes, but even that simplification doesn't take anything away from this deeply rich and incredibly rewarding period drama.
What Happened, Miss Simone? (2015)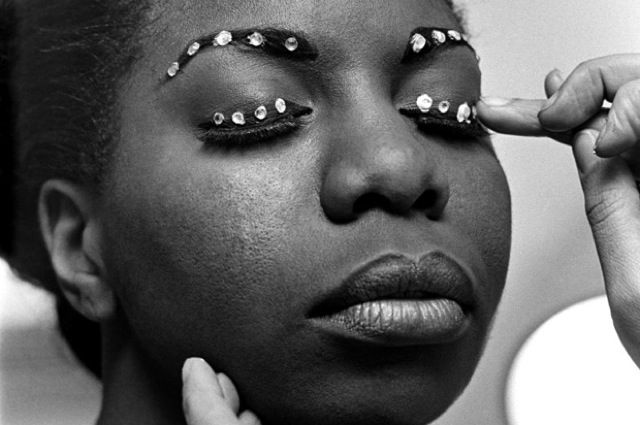 Recommended Viewing Time: Friday 10pm
"When the show ended she was alone."
Released exclusively on Netflix a few months ago, What Happened, Miss Simone? chronicles the epic and sprawling life of soul music icon Nina Simone. Delving into the singer's tragic personal life, from the early musical days to her passionate Civil Rights involvement, this powerful documentary solidifies and perfectly captures the legend of this defining soul singer. Although the presentation is rather conventional for a documentary, a story this engaging doesn't need to rely on any stylish hook or cheap thrills to grab its audience.
Kick Ass 2 (2013)

Recommended Viewing Time: Saturday 8pm
"Try to have fun. Otherwise, what's the point?"
Nowhere near as fun or as sophisticated as the now-iconic original, this superhero sequel is still so much better than some critics would have you believe. Following up the first film, would-be superhero Dave Lizewski is still patrolling the streets as the titular Kick Ass, however this time he's given help in the form of the Justice Forever, a team of vigilantes headed up by Jim Carrey's superbly funny Colonel Stars and Stripes. While the plot isn't quite as daring as the original (despite the increase in violence and crude humour,) this sequel is still a noble effort and an interesting step forward for the franchise as a whole. It may not have been needed, but Kick Ass 2 makes the most of its inconsequential existence to deliver a thoroughly fun and entertaining action romp.
From Dusk Till Dawn (1996)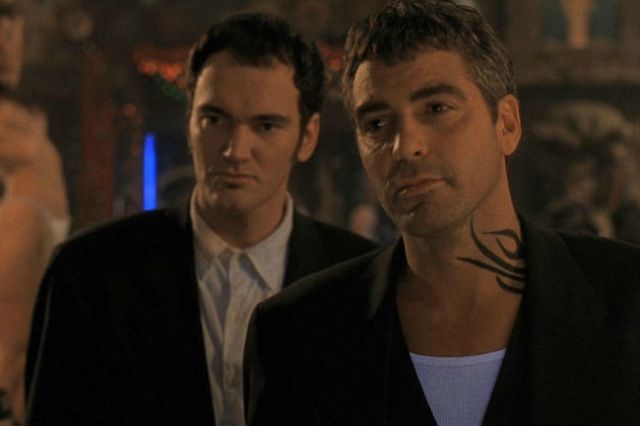 Recommended Viewing Time: Saturday 10pm
"It's been one long goddamn hot miserable shit-ass fuckin' day every inch of the way."
A Quentin Tarantino and Robert Rodriguez team-up, From Dusk Till Dawn perfectly melds the two directors' styles into a haunted house attraction of a film that straddles both the familiar and the new. With a lengthy set-up about two bank robbers - played by George Clooney and Tarantino himself - you might be fooled into thinking the movie is going to be nothing other than a regular heist flick in the same vein as the director's Reservoir Dogs or Pulp Fiction. But then, in one of the greatest genre twists ever, vampires turn up as the catalyst for the movie to transform into a brilliantly gory over the top B-Movie throwback.

The Hunger Games: Catching Fire (2013)

Recommended Viewing Time: Sunday 9pm
"Remember who the real enemy is."
While the first Hunger Games wasn't a particularly excellent film, lacking too much in both its writing and direction to really become the movie it wanted to be, its follow-up actually managed to solve most of the problems that mired its flawed predecessor. Without all the excess of the original movie, this sequel feels more energetic and focused, with a less conventional plot and bigger stakes creating an invigorating sense of tension and suspense with each new action beat. It suffers a little bit from being the second part to a much larger whole, however Catching Fire still stands as the pinnacle of the entire Hunger Games franchise.
Previous Editions
Volume 1 / Volume 2 / Volume 3 / Volume 4 / Volume 5 / Volume 6 / Volume 7 / Volume 8 / Volume 9 / Volume 10 / Volume 11 / Volume 12 / Volume 13 / Volume 14 / Volume 15