The problem with writing these guides in advance is that I'm always a week or so behind on the latest film news. Unfortunately that means when smaller movies that don't have the luxury of staying in cinemas for more than a couple weeks come out I can never give them the coverage they deserve. However this week I managed to get out and see The Gift, the debut thriller written and directed by Joel Edgerton, a film that deserves way more than to be released in August's dumping ground. If it's still screening by the time this goes live, you should definitely make an effort to see it.
And once you're back from seeing The Gift we've got the perfect assortment of Netflix favourites to make your weekend just that bit better. Fancy some World War 2 epics? Jackie Chan action spectacles? Tom Cruise vehicles? I hope you said yes to at least one of those, because they take up most of this week's list. If not though, there'll no doubt be something that takes your fancy to get stuck into this weekend. When have we ever let you down?
Downfall (2004)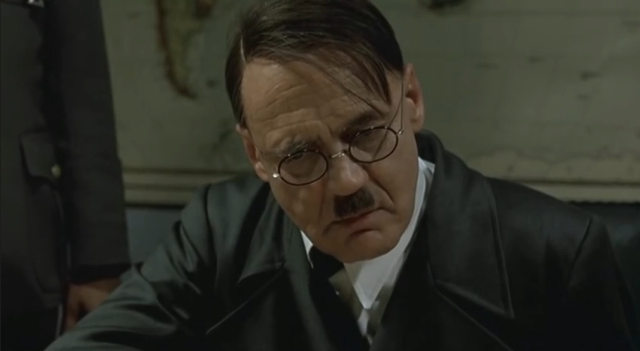 Recommended Viewing Time: Friday 8pm
"You must be on stage when the curtain falls."
Chronicling the final days of World War 2, 2004's Downfall is a haunting and engrossing depiction of one of the most iconic moments of the twentieth century. With the movie taking place almost entirely in Hitler's Berlin bunker as the city falls apart around him, the whole film feels claustrophobic and intense, shot with an overbearing dreariness that perfectly complements the downtrodden narrative. Hitler himself is played with a surprising amount of nuance; older and frailer than depictions usually show, the dictator of Downfall is presented as more human and three-dimensional than we're used to. As far as World War 2 epics go, you'd be hard-pressed to find a picture more important, more impressive and more gut-wrenchingly visceral than Downfall.
Capote (2005)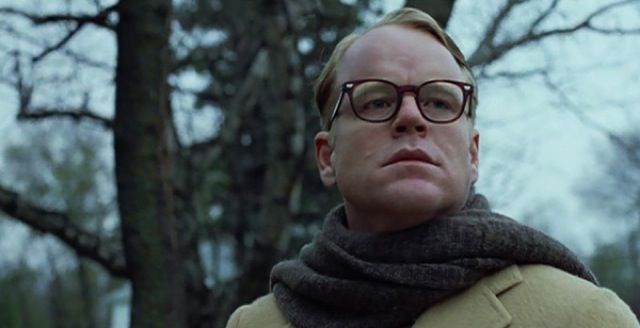 Recommended Viewing Time: Saturday 8pm
"More tears are shed over answered prayers than unanswered ones."
One of the late Phillip Seymour Hoffman's most iconic roles, this Truman Capote biopic pulses with an intoxicatingly uncomfortable and mysterious atmosphere. Boasting the cold, slow-burning sinister pace of the director's equally infectiously dark Foxcatcher, Capote is a tour de force of tone and performance. While it might be a bit distant for some viewers, this rewarding biopic more than pays off for anyone with the patience and willingness to jump into it head-first.
Tiny Furniture (2010)

Recommended Viewing Time: Saturday 10pm
"Poems are basically like dreams. Something everybody likes to tell other people but stuff that nobody actually cares about when it's not their own."
A kind of precursor to her hit TV show Girls, Tiny Furniture was Lena Dunham's first real foray into the world of realistic, problematic well-off white girls. Both humorous and heart-warming, Dunham's effort mixes all the best elements of mumblecore movies with the characters and quick-wit integral to her HBO programme. Although it's not quite as polished as it could be, and the characters themselves can be rather insufferable (whether that's the point or not, I'm not really sure,) Tiny Furniture still stands as a strong effort from the often controversial writer.
Rumble in the Bronx (1995)

Recommended Viewing Time: Sunday 8pm
"Don't ever make trouble here. Or I'll beat you up each time."
Jackie Chan's breakthrough movie, Rumble in the Bronx is one of the unashamedly indulgent action thrillers. Campy, over the top and full of ridiculous fight scenes, Chan gives one of his most memorable performances, all the while squaring off against an assortment of odd-ball gangs and mob bosses. The movie's tagline "No fear. No Stuntman. No equal" is more than apt on this occasion, as there's simply nothing more cinematically satisfying than watching Jackie Chan work his way through a seemingly endless amount of goons to a classically 90s soundtrack.

Jack Reacher (2012)

Recommended Viewing Time: Sunday 10pm
"I mean to beat you to death and drink your blood from a boot."
Before director Christopher McQuarrie and Tom Cruise teamed up for this year's Mission Impossible: Rogue Nation, the duo had joined forces for the equally enjoyable 2012 thriller, Jack Reacher. Featuring the same kinetic violence and over the top spectacles of this year's action blockbuster, Jack Reacher is a more straight-forward film, a bit more serious in tone with a much more sinister villain. Although the plot kind of tapers off towards the end, it doesn't stop this overlooked action flick from being one of the best hidden gems of 2012
Previous Editions
Volume 1 / Volume 2 / Volume 3 / Volume 4 / Volume 5 / Volume 6 / Volume 7 / Volume 8 / Volume 9 / Volume 10 / Volume 11 / Volume 12 / Volume 13 / Volume 14 / Volume 15 / Volume 16