Unfortunately, because I'm just getting back from Leeds Festival the week this Netflix Guide goes live I can't really comment on any movie news to kick off the list today. Without any insider knowledge or the ability to see two weeks into the future I'm at a loss of what could possibly happen while I'm away. So, instead of talking about a news item that's probably already been forgotten by the time this article goes live, we're just going to jump straight into it.
Starting off with one of the greatest movies ever made, a more relevant than ever indie thriller from 2013 and one of the most quintessential '80s cult flicks, this week's 405 Netflix Guide is one of the strongest we've had so far. Don't believe us? Have a look for yourself.
The Shawshank Redemption (1994)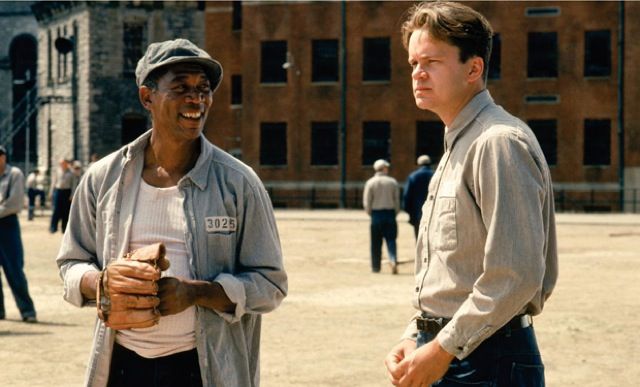 Recommended Viewing Time: Friday 8pm
"Get busy living, or get busy dying."
You don't need me to tell you why The Shawshank Redemption is this week's featured movie. One of the best films ever made, Frank Darabont's adaptation is one of the most critically acclaimed movies of all time, with its winding narrative and deep, complex characters more than living up to the film's respected reputation. Headed up by great performances from the likes Tim Robbins and Morgan Freeman, this prison drama is an epic in every sense of the word. While you've probably already seen it before, there's no reason why you shouldn't revisit The Shawshank Redemption this weekend.
Fruitvale Station (2013)

Recommended Viewing Time: Saturday 8pm
"I didn't know they were gonna hurt my baby."
Based on a true story, this indie drama about a botched police intervention gets more and more politically relevant with each new racial controversy that comes out of America. A powerful debut from director Ryan Coogler (currently about to release the Rocky tie-in, Creed), the film offers an incredibly honest and brutally intense portrayal of injustice and violence in the ol' US of A. Although a tad unpolished (something to be expected from a debut flick,) Coogler's movie is surprisingly focused, allowing for Michael B. Jordan to deliver what's probably the best role of his career so far. Hardly a light-hearted romp, Fruitvale Station is one of those movies that will have you shaking with rage by the end of it - for all the right reasons.
Heathers (1988)

Recommended Viewing Time: Saturday 10pm
"When teenagers complain that they want to be treated like human beings, it's usually because they're being treated like human beings."
An '80s cult favourite, this dark comedy starring Winona Ryder and Christian Slater is one of the greatest teen movies to ever grace cinema screens. With an epic soundtrack and plenty of classically 80s kitsch, this film completely indulges in all the best stereotypes of the decade. As two wayward teens conspire to kill all the 'cool kids' in this thoroughly funny comedy, the film's revenge plot probably echoes silly conversations you had with your own friends at school, yet Heathers takes that thought one step further in a gloriously silly way.
Hannah and Her Sisters (1986)

Recommended Viewing Time: Sunday 8pm
"I had a great evening; it was like the Nuremberg Trials."
Woody Allen takes a back seat in this ensemble film about family and love. Imbued with all of the director's classic tropes; the fast, quick-witted dialogue, the neurotic characters and the fondness for the city, Hannah and Her Sisters mixes the drama found in Allen's later pictures with the comedy of his earlier movies. It's perhaps a little long for what it is, and it's kind of safe as far as the director's 'type' goes, but if you're a fan of Allen himself or just intelligent and funny family dramas then you'll be more than satisfied with this thoroughly enjoyable romp.

Girl, Interrupted (1999)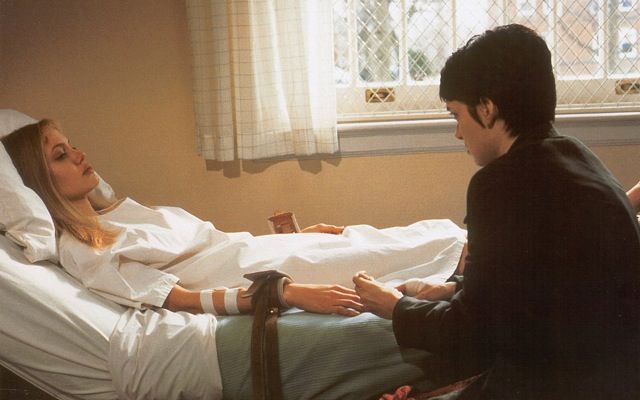 Recommended Viewing Time: Sunday 10pm
"Lisa thinks she's hot shit 'cause she's a sociopath."
The second Winona Ryder flick on this list is nowhere near as jovial as the first. Directed by James Mangold, this adaptation loosely chronicling the account of Susanna Kaysen's 18-month stay at a mental asylum circa 1960s is both harrowing and heart-warming. Boasting an all-star cast comprised of the likes of Angelina Jolie, Brittany Murphy, Clea DuVall and of course the aforementioned Ryder, this hard-hitting character drama, however divisive it was at the time, remains an impactful movie over fifteen years later.
Previous Editions
Volume 1 / Volume 2 / Volume 3 / Volume 4 / Volume 5 / Volume 6 / Volume 7 / Volume 8 / Volume 9 / Volume 10 / Volume 11 / Volume 12 / Volume 13 / Volume 14 / Volume 15 / Volume 16 / Volume 17