Because I wrote last week's guide well in advance I made a quick joke about how it would have been pointless to try to introduce the list with anything timely because it would have been overshadowed by whatever happened while I was disconnected from the world. Even then though, not even in my wildest dreams did I imagine that we would lose horror icon Wes Craven and that Kanye would announce he was running for president of the United States all within the five days I was gone.
Annoyingly, Netflix has barely any of Craven's classics, so we could only include the most obvious one on this list today. As a result, make sure you slip in at least a viewing of A Nightmare on Elm Street or The Hills Have Eyes in between the great flicks we've got lined up for you this weekend.
12 Angry Men (1957)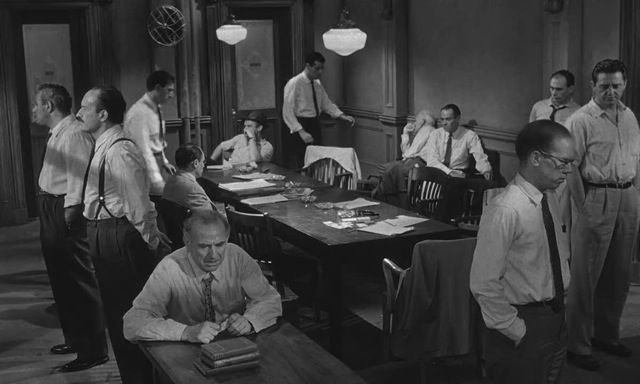 Recommended Viewing Time: Friday 8pm
"I don't believe I have to be loyal to one side or the other"
I've got a lot of friends who don't "get" black and white films. Whether it's the dated aesthetic or the admittedly stylistically different acting and shooting style, older films just don't always click with every lovable Netflix user. That said though, 12 Angry Men is always the movie that ends up changing their minds. Full of suspenseful narrative twists and a brilliantly focused cast of warring characters, the claustrophobic courtroom drama remains just as nerve-wracking today as it did in 1957. While the black and white and theatrical acting might feel dated in 2015, 12 Angry Men's provocative narrative remains just as timeless as ever.
Chinatown (1974)

Recommended Viewing Time: Friday 10pm
"Forget it, Jake. It's Chinatown"
Talking about quintessential classics, Chinatown is a movie that definitively captures everything great about 1970s filmmaking yet still somehow remains one of the most timeless flicks in cinema history. The Jack Nicholson noir is so mired in pessimism and dark themes that it completely subverts everything you've come to expect from similar movies in the genre. The approach is refreshing, but the film's resistance against genre conventions makes it one of the most memorable movies of its time, with a heart-breaking finale cementing Chinatown as one of the most devastating crime epics ever made.
Clueless (1995)

Recommended Viewing Time: Saturday 8pm
"Hey, James Bond. In America, we drive on the right side of the road."
Teen movies get a bad rap. For as much as everyone likes to rag on lame, dated high school flicks, the sub-genre actually boats some of the funniest and easiest to watch films around. By now you've probably seen Clueless, either from its too-often repeats on E4 or from a very awkward first date where neither of you had the confidence to put on that three hour Lars Von Trier epic you had really been wanting to catch. Even then though, the familiarity is hardly a bad thing, as Clueless' quotable kitsch renders every rewatch just as enjoyable as the first time you saw it.
Scream (1996)

Recommended Viewing Time: Saturday 10pm
"You sick fucks. You've seen one too many movies!"
Here we go. Perhaps the third time where Wes Craven managed to define a full decade of horror, Scream perfectly encapsulates every quirk and nuance of '90s genre films. Following the self-aware New Nightmare, Scream was a loving homage to horror in its entirety, playing with conventions and audience expectations in a way that had simply never been done before. While the endless homages and spoofs have kind of dampened the impact of the original somewhat in recent years, the power of Craven's movie should never be understated. More than just a dumb teen slasher, Scream takes all the best and worst parts of horror and blends them into one brutally scary '90s tour de force.

The Hobbit: The Battle of Five Armies (2014)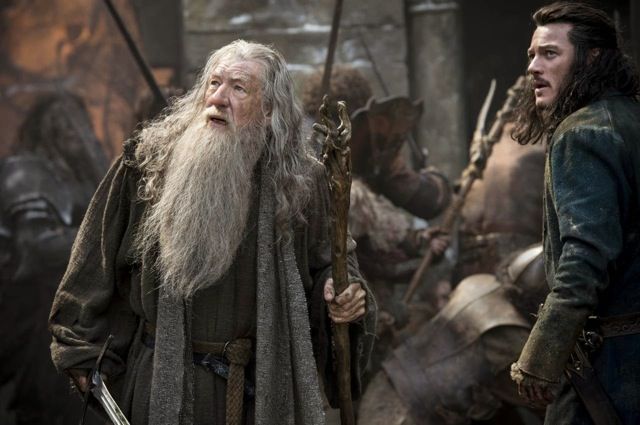 Recommended Viewing Time: Sunday 7pm
"You brought upon them only ruin and death."
Although Peter Jackson has forgotten how to edit films ever since he handed in the overlong final cut of Return of the King, his post Lord of the Rings films have still boasted the director's signature charm and romanticism that made his early flicks such a joy to watch. Even though the final film in The Hobbit trilogy suffers from these same setbacks, it still features enough memorable character moments and epic, interesting battles to keep you involved for the long haul. While you might have to put aside a whole afternoon to give a chance, The Hobbit: The Battle of Five Armies hits all the right notes if you find yourself in the mood for something just like it.
Previous Editions
Volume 1 / Volume 2 / Volume 3 / Volume 4 / Volume 5 / Volume 6 / Volume 7 / Volume 8 / Volume 9 / Volume 10 / Volume 11 / Volume 12 / Volume 13 / Volume 14 / Volume 15 / Volume 16 / Volume 17 / Volume 18