With everything from the brilliant and, in my opinion underrated, Everest to the divisive The Visithitting theatres this week, cinema-goers were given plenty of new releases to sink their teeth into over the past seven days.
Unfortunately though, critics haven't really rated the latest high-profile releases, and just about everything has fallen to a consensus of a solid three stars. Not bad, but definitely not great. So, to maybe save you the disappointing feeling of seeing a mere three star flick this weekend, we've rounded up some of the best genre movies for you to enjoy instead. The Visit not scratching that horror itch? Legend not quite the Tom Hardy performance you were wanting? Don't worry, because we've got the perfect alternatives lined up for you.
Super 8 (2011)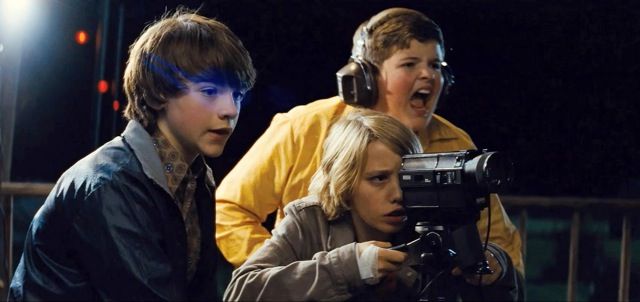 Recommended Viewing Time: Friday 8pm
"If you speak of this, you and your parents will be killed."
Coming off the success of his exceptional Star Trek reboot, J.J Abrams could have done pretty much anything he wanted for his next project. However, instead of rushing straight into the sequel or heading up another big budget franchise film, the director instead decided to knuckle down to create a much smaller and much more personal flick. While the trailers for Super 8 made the film out to be a monster movie similar to the Abrams-produced Cloverfield, the finished product was more classic sci-fi in the same vein as Close Encounters of The Third Kind. A family pleaser, Super 8 is full of enough frights, action and whimsy to please even the most hardened sci-fi fan.
The Babadook (2014)

Recommended Viewing Time: Friday 10pm
"If it's in a word, or it's in a look, you can't get rid of The Babadook."
One of the very best films of 2014, Jennifer Kent's The Babadook provided audiences with one of the most inventive and original horror stories to hit screens last year. When a haunting children's bed-time story manifests as a terrifying reality, a mother and her son are forced to confront both the book's demons as well as their own. Mixing a superb underlying psychological element with regular monster-under-the-bed set-pieces, Kent's atmospheric thriller will make you scared of the dark all over again.
Warrior (2011)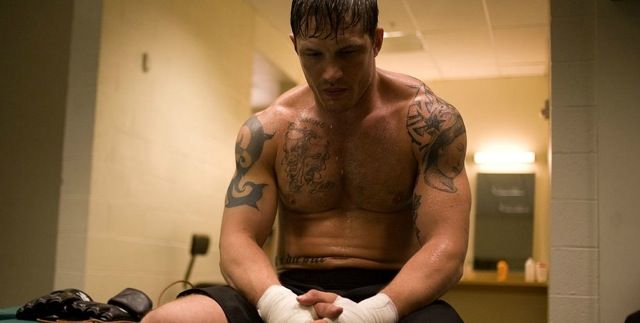 Recommended Viewing Time: Saturday 9pm
"I think I liked you better when you were a drunk."
Tom Hardy's greatest performance can't be found in any of the overblown big budget movies he's starred in recently, but actually a rather overlooked action film released in 2011. Avoiding most of the clichés that flicks like The Fighter revelled in, Warrior was able to etch itself out as a unique and superbly engaging gritty character drama, spinning the tale of two brothers and the fractured relationship between them and their alcoholic father. Both acclaimed MMA fighters, the brothers - played by the aforementioned Hardy and Joel Edgerton - are thrown together to compete in the ring, working out their differences the only way they know how - through their fists.
Airplane! (1980)

Recommended Viewing Time: Sunday 7pm
"Looks like I picked the wrong week to quit sniffing glue."
Brimming with iconic cheesy lines, if you haven't had the luxury of seeing Airplane before then there's a good chance you've probably already heard most of the jokes regurgitated by your friends down the pub or on Facebook status' they made when they were 14. That familiarity won't prevent you from absolutely adoring the irreverent humour of this Leslie Nielson-led comedy however, as every single actor in Airplane turns comedic timing into an art form. It might have been spoiled a touch by countless imitators in the 30 years since the film's first release, but there's simply no movie since that's pulled off the effortless simplicity of this hilarious original.

Beverly Hills Cop (1984)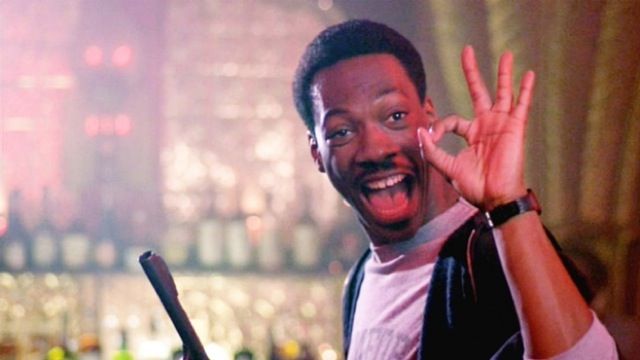 Recommended Viewing Time: Sunday 10pm
"You know what he said? This is your worst fuck up ever. Personally, I don't think that's true."
Eddie Murphy's Beverly Hills Cop continues the trend of excellent R-rated '80s flicks to feature on this list. Although many people champion the '70s as the best decade of cinema, there's just something about the '80s that makes every great flick that survives today so vibrantly fun to watch. With an excellent soundtrack and a genuinely funny script, Murphy's action romp embodies every cliché of the renegade cop film in all the best ways. Revelling in the conventions of the genre, Beverly Hills Cop is the perfect late-night movie to finish your weekend off with.
Previous Editions
Volume 1 / Volume 2 / Volume 3 / Volume 4 / Volume 5 / Volume 6 / Volume 7 / Volume 8 / Volume 9 / Volume 10 / Volume 11 / Volume 12 / Volume 13 / Volume 14 / Volume 15 / Volume 16 / Volume 17 / Volume 18 / Volume 19 / Volume 20