In an attempt to add a little diversity to the selection of flicks on these lists, we've decided to do something a little different at The 405 for our latest volume. For the most part, every week we try to balance current hidden gems with the occasional classic, however for this instalment we've decided to reach far and wide for the very best movies on Netflix. So in a first for this guide, we've made sure we have no two films from the same decade in our selection of films for this week.
From a family classic of the 4'0s to an underrated horror of the 2010s, the 405 has scoured over 70 years' worth of films to bring you the best set of features possible for Voume 22. Well, not really, because that would have taken ages, but still, we tried a bit harder than usual.
It's a Wonderful Life (1946)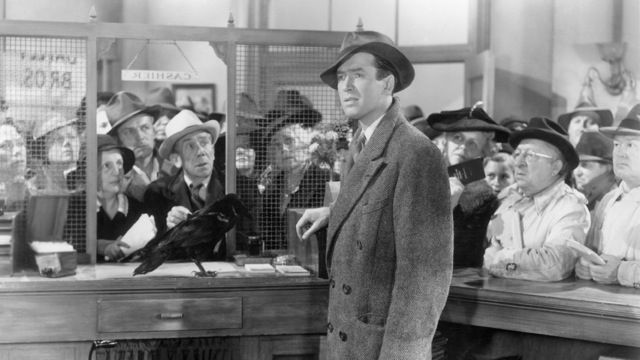 Recommended Viewing Time: Friday 7pm
"Remember, George: no man is a failure who has friends."
While the initial plan was to leave this flick off these lists until the inevitable Christmas special that we'll no doubt end up compiling come December, the idea that it could be taken off Netflix at any moment without being included was too much to fathom. It's a Wonderful Life, almost 70 years after its first release, is still an absolute show-stopper of a flick. Although it's steeped in classically '40s iconography and conventions, the tale of family and hope at the heart of the movie will forever remain timeless. While it might be a Christmas staple every single year, It's a Wonderful Life remains an absolute heart-warming film no matter what season you happen to be watching it in.
The Naked Gun (1988)

Recommended Viewing Time: Saturday 7pm
"Just think; next time I shoot someone, I could be arrested."
While last week's Airplane probably has a larger density of sheer laughs per minute, The Naked Gun's brilliantly funny cop spoof more than makes up for it with a more interesting and focused narrative. Following Leslie Nielson's Frank Drebin, viewers are invited into the whirlwind of incompetence and farce that is the completely ridiculous Naked Gun series. Although its sequels can be funny from time to time, they have nothing on the sheer originality and intelligence on show in this brilliant first movie. They say it takes smart people to make stupid things funny, and The Naked Gun more than proves that point in its first ten minutes alone.
Team America: World Police (2004)

Recommended Viewing Time: Saturday 10pm
"Team America has once again pissed off the entire world by blowing up Cairo."
The perfect follow-up to The Naked Gun, Team America: World Police is a film you've probably already seen time and time again. However, even if you haven't watched it since you were in school, Team America more than holds up over ten years later, with only a few of its bigger jokes or plot points coming across a little dated in 2015. It has a lot of stupid moments and a plenty of missed opportunities, but this surprisingly witty and intelligent satire from the creators of South Park still manages to be gut-bustingly funny in spite of its over-saturation.
Invasion of the Body Snatchers (1978)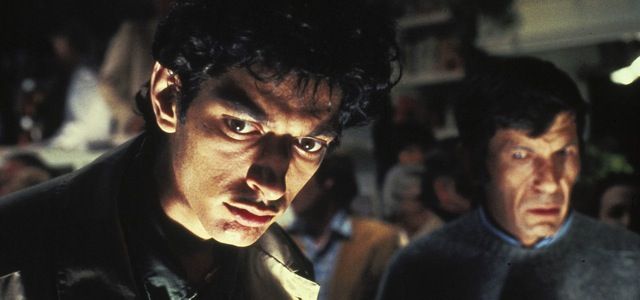 Recommended Viewing Time: Sunday 8pm
"Here I am, you pod bastards! Hey, pods! Come and get me you scum!"
There's a been a lack of "social sci-fi" on these lists so far, which is a shame, because unnerving tales of everyday reality going a little kooky can make for some of the most intense films ever. Invasion of the Body Snatchers captures the paranoia of the genre perfectly, as the population of a small suburban town is slowly taken over by alien replicants. It's a sound foundation to start on (so sound that there have been countless other science fiction films since that have copied this set-up verbatim,) but it's the characters and the world-building that makes this familiar plot so effective. While it's not the classic original, this 1978 remake of Invasion of the Body Snatchers is still every bit as unnerving and effective.

Starry Eyes (2014)

Recommended Viewing Time: Sunday 10pm
"I will do whatever it takes for this role."
When it comes to pure, cringe-worthy body horror, I haven't seen anything recently quite as effective as Starry Eyes. Chronicling a struggling actress' descent into a sinister cult-like ritual, the film subtly points towards darker real world satire over the course of its ridiculous horror plot. Unfortunately, the great ideas that pop up in the movie's first half give way to a more generic third act, but even then, it doesn't negate the pure hiding-behind-the-cracks-in-your-fingers terror that's so well-executed over the whole hour prior.
Previous Editions
Volume 1 / Volume 2 / Volume 3 / Volume 4 / Volume 5 / Volume 6 / Volume 7 / Volume 8 / Volume 9 / Volume 10 / Volume 11 / Volume 12 / Volume 13 / Volume 14 / Volume 15 / Volume 16 / Volume 17 / Volume 18 / Volume 19 / Volume 20 / Volume 21