I went on a bit of a Netflix binge this week. Trying to catch up on a bunch of stuff that had been recommended to me as well as looking into films that had caught my eye recently, I expected at least one of the features to end up on this week's guide. Fortunately for me, out the four I sat down to watch, each and every one deserved a spot in Volume 23.
Maybe I was a bit inspired by the release of The Martian while coming up with today's list or maybe I was just in a sci-fi mood, but either way every single movie today bar one has some sort of science-fiction twist. Whether it's just a minimal plot device or a blow-your-mind reveal, each one of these flicks is a brilliant example of how fresh the genre still is, even as filmmakers continue to riff on similar plots and themes. If you come out of this week's guide a bit more paranoid and a little more creeped out than you were going into it, then we've pretty much done our job.
Coherence (2013)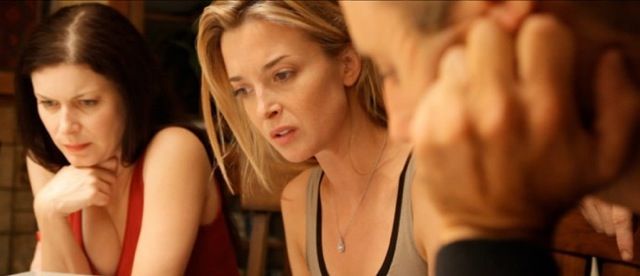 Recommended Viewing Time: Friday 8pm
"What if we're the dark version?"
Shot on an incredibly tight micro-budget, Coherence's ambitious sci-fi tale rarely ever feels limited in scope. On the same night a mysterious comet is making a fly-by past Earth's atmosphere, a whole street suffers a bunch of weird and unexplainable events. Like all good mysteries it's probably best to go into Coherence knowing as little as possible, however I can say that the film captures one of the most unnerving, paranoid filmic atmospheres I've seen all year around. The narrative itself can be tricky to follow at times - especially as the film moves into an increasingly surreal third act - but there's no denying that the sinister sci-fi on show in this debut movie isn't utterly captivating.
Berberian Sound Studio (2012)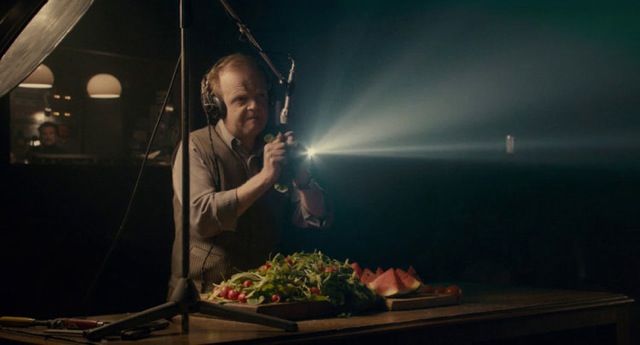 Recommended Viewing Time: Friday 10pm
"I didn't quite know I'd be working on this type of film"
Another experimental film to follow up Coherence, Berberian Sound Studio isn't quite as accessible, or even necessarily as likeable as the previous film. When a timid British sound engineer, best known for his work on sanguine nature documentaries, is called in to oversee the sound design on a 1970s Italian horror film, his entire world slowly starts to crumble around him. Confined essentially to a few rooms, Berberian Sound Studio makes great use of cinematic techniques to keep these limited environments interesting while also racking up the intensity with each passing scene. It's not the most elaborate narrative you'll ever see, but the way the movie beautifully showcases the art of film creation makes it essential for any cinema fans this weekend.
Thor: The Dark World (2013)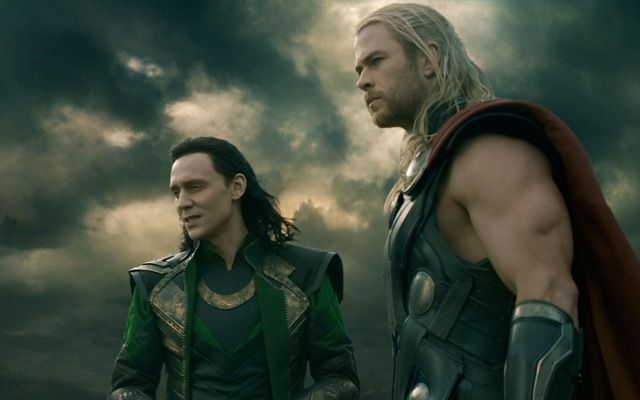 Recommended Viewing Time: Saturday 8pm
"Well done, you just decapitated your grandfather."
Although Thor: The Dark World is considered by many to be one of the worst entries into Marvel's "Phase 2" of comic book movies, the superhero flick still has plenty to like away from its rather generic and run of the mill plot. The characterisation, for example, has never been better than in this Marvel sequel, as the chemistry and banter between both the titular Thor and brother Loki makes even the most eye-rolling of scenes enjoyably light-hearted. But even then, there's plenty of soap drama to go around, with loss, betrayal and love all wrapped up in some genuinely epic action set-pieces.
Bowling for Columbine (2002)

Recommended Viewing Time: Sunday 8pm
"If more guns make people safer, then America would be one of the safest countries in the world. It Isn't. It's the opposite."
Hours after watching Bowling for Columbine, the Michael Moore documentary about the infamous 1999 Columbine school shooting, news came in about the recent Oregon State college massacre. Not only did it put the entire documentary into perspective, but it proved that, almost fifteen years after release, Moore's documentary is still just as relevant as ever. Not confined to the single event, Moore's investigation offers an expansive and detailed look into the wider implications of firearm use in general. With gun-violence soaring in America year-on-year and school shootings happening all the time without anything ever being done about it, Bowling for Columbine remains a fascinating and important look into why this phenomenon is allowed to keep happening.

The One I Love (2013)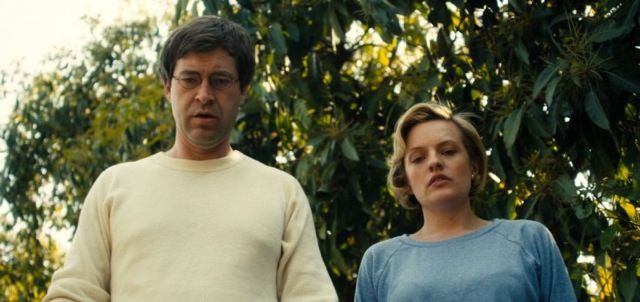 Recommended Viewing Time: Sunday 10pm
"I've sent a lot of couples there and they've all come back renewed."
A more light-hearted affair to bring you down from the intensity and gut-punch of Bowling for Columbine, on the surface The One I Love looks to be just your regular romantic comedy about two charming-but-bumbling middle-class white people. And while there is still a bit of that mixed in there, there's also an excellent supernatural twist thrown in to spice things up, essentially turning The One I Love into an excellent episode of The Twilight Zone. Chronicling a couple as they set off on a romantic getaway in a last ditch effort to re-kindle their relationship, they quickly run into a bunch of problems that can't be explained by normal logic. It's not as hard-hitting as the other sci-fi inspired films on this list, but The One I Love is all the better for it.
Previous Editions
Volume 1 / Volume 2 / Volume 3 / Volume 4 / Volume 5 / Volume 6 / Volume 7 / Volume 8 / Volume 9 / Volume 10 / Volume 11 / Volume 12 / Volume 13 / Volume 14 / Volume 15 / Volume 16 / Volume 17 / Volume 18 / Volume 19 / Volume 20 / Volume 21 / Volume 22