The Muppets TV show started this week, and honestly, I don't think there's any film or media property in general that wouldn't benefit from being made into a mockumentary. And to prove that hypothesis right, today's featured film What We Do in the Shadows acts as the perfect example to show that anything can be made infinitely funnier by adopting that classical TV format.
But we don't want to hit you over the head with too much meta-humour this week (even though it is the best) so we've had to dig for some suitably grimy and stressful films to balance out the tone for Volume 25. From a brilliant hard sci-fi head-screw to a classic film from your childhood that you might not have thought about in years, The 405 is your one-stop shop for your viewing needs this weekend.
What We Do in the Shadows (2014)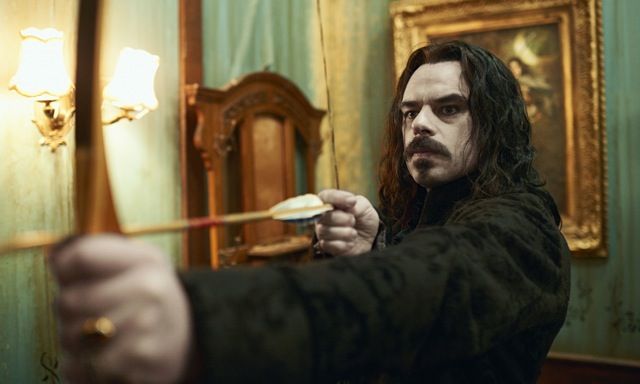 Recommended Viewing Time: Friday 8pm
"I think we drink virgin blood because it sounds cool."
Headed-up by one half of the Flight of the Conchords, What We Do in the Shadows provides a brilliantly funny twist on a classic sub-genre that will leave you wondering why something like this hasn't happened before. Taking inspiration from the likes of The Office and Parks and Recreation, What We Do in The Shadows follows a group of socially awkward vampires who have somehow found themselves involved in a documentary about their everyday lives. As they bumble from set-piece to set-piece, the out of touch characters encounter a series of increasingly funny fourth-wall breaking problems that prove the mockumentary format can make any genre that much better.
The Devil's Rejects (2005)

Recommended Viewing Time: Friday 10pm
"I am the devil, and I am here to do the devil's work."
The Devil's Rejects is a grim film. From its grainy film stock to its abhorrent characters, the entire atmosphere around the movie exudes the grime and filth that the flick was probably born out of. But considering the movie is one of only real examples of a proper 70s exploitation throwback, that permeating sense of terrifying authenticity completely works in the context of the film. The Devil's Rejects follows a group of serial murderers, rapists and mutilators, yet there's has an underlying sense of humour that stops the proceedings from becoming too oppressive. It definitely won't be for everyone, but if you're wanting a more sinister type of horror film this weekend, you won't find anything better than The Devil's Rejects on Netflix.
The Signal (2014)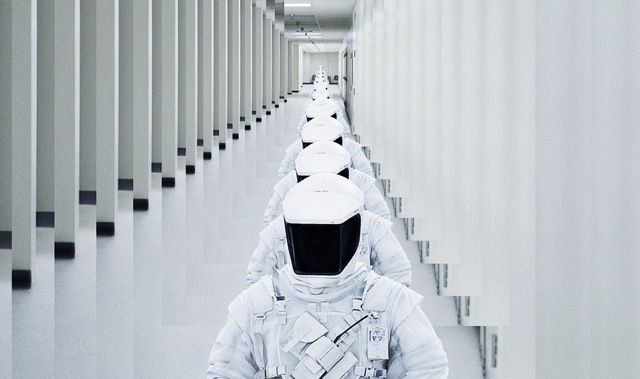 Recommended Viewing Time: Saturday 9pm
"They're testing us Nic. Like little rats."
In the same way as Coherence a few weeks back, it's probably best going into The Signal knowing as little as possible about the plot or the characters. With a hard sci-fi edge that might prove too inaccessible for some viewers, this 2014 film twists and turns in a narrative that's absolutely exploding with ambition. Unfortunately, the first half of the movie is so full of exciting ideas and potential possibilities that the finale simply never manages to tie them all together into a coherent whole. Even then though, the slightly underwhelming ending doesn't lessen the enjoyment of the previous 90 minutes. Hard sci-fi that never feels overly pretentious, The Signal is one of the most vibrant and exciting examples of the genre in recent years.
The Muppets (2011)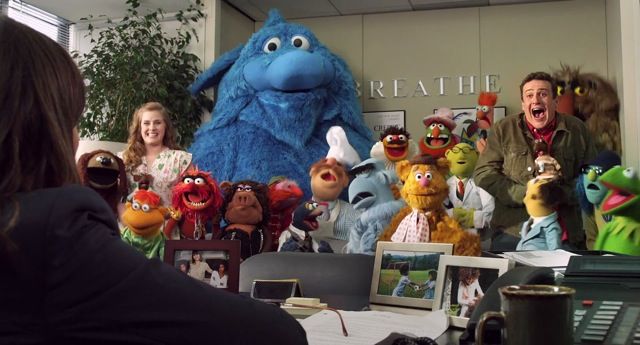 Recommended Viewing Time: Sunday 7pm
"If I didn't know any better, I'd say you were reciting some kind of important plot point."
The Muppets is the perfect example of a reboot done right. Taking inspiration and hearkening back to the older films while rocketing confidently into a new direction, the 2011 version of The Muppets was an absolute delight for kids and adults alike. With a great streak of meta and self-referential humour as well as guest spots from a cast of surprisingly great actors, there's so much charm and passion brimming from this reboot that each minute feels completely invigorating. Boasting some of the best Muppet songs ever (courtesy of the other half of the Flight of the Conchords team that wasn't busy working on What We Do in the Shadows), this ambitious reboot is the perfect feel-good film for this weekend.

Bill and Ted's Bogus Journey (1991)

Recommended Viewing Time: Sunday 9pm
"Dinner's over, worm dude."
Today's obligatory cult classic inclusion, you might not have given thought to Bill and Ted's Bogus Journey in years. But the film, starring a young and impressionable Keanu Reeves, is just as fun as you remember. It's not quite as well made as its predecessor, but this sequel amps up the absurdity to a completely new level, and the movie is all the better for it. Unfortunately, there's not much else to say; it's still the classic, irreverent '90s flick you know and love, and it's the perfect way to top off your Sunday this weekend.
Previous Editions
Volume 1 / Volume 2 / Volume 3 / Volume 4 / Volume 5 / Volume 6 / Volume 7 / Volume 8 / Volume 9 / Volume 10 / Volume 11 / Volume 12 / Volume 13 / Volume 14 / Volume 15 / Volume 16 / Volume 17 / Volume 18 / Volume 19 / Volume 20 / Volume 21 / Volume 22 / Volume 23 / Volume 24