In the Halloween rush, I didn't manage to see either SPECTRE or Crimson Peak last week. Confined to an increasingly spooky flat, I was at least fortunate enough to be able to catch up on some recent Netflix additions that had been eyeing me up for a while. And although more than a few turned out to be frustrating disappointments, that Netflix binge did help me find the featured movie for this week. It didn't quite take away the pain of having to miss the new James Bond, but it did somewhat dampen the blow.
Coming down from Halloween and instead marching onwards towards Christmas, we've dropped the horror films for this week's guide. Instead, we've got a selection of plenty of feel-good (although in places, these flicks couldn't be described as anything close to "feel-good") movies for your viewing pleasure this weekend. A James Gunn effort that probably got him the Guardians of the Galaxy gig, a hugely underrated Michael J. Fox comedy from the '80s and even a brilliant rom-com throwback from the early '40s. As long as you're into having a good time this weekend, you won't go amiss with Volume 27 of The 405's Netflix Guide.
Saving Mr Banks (2013)

Recommended Viewing Time: Friday 9pm
"It is blasphemy to drink tea from a paper cup."
An Oscar contender and one of the best films of 2013, the Tom Hanks vehicle Saving Mr Banks hasn't been quite as fondly remembered in the intervening years since. A Walt Disney biopic, Hanks stars the famed animator and creator, however the movie isn't entirely as whimsical or sentimental as you might first imagine. Chronicling Disney's attempts to secure the rights to Mary Poppins, Saving Mr Banks actually has a rather unusual edge to it, allowing both Hanks and co-star Emma Thompson to give some of the best performances of their careers. It's funny, it's charming, and it doesn't overdose too much on the whimsy, Saving Mr Banks should be on everyone's watch list this weekend.
Teen Wolf (1985)

Recommended Viewing Time: Saturday 8pm
"These waves are mine."
Although the popular American TV adaptation has dominated the headlines for the past few years, that network reimagining has nothing on the classic '80s Michael J Fox led comedy. Though maybe it isn't fair to compare the two, as both properties are entirely different beasts when it comes to how they reflect the original source material. Fox's movie, made when the actor was in his prime, is an utter delight to watch, filled with so much 80s camp it almost collapses under a flurry of genre clichés. But while this could have sank any other film, it only serves to make Teen Wolf one of the most fan-adored cult classics ever.
Super (2010)

Recommended Viewing Time: Saturday 10pm
"Shut up, crime!"
Perhaps the best James Gunn film to date, Super showed that the director had more up his sleeve than just side-splitting jokes and gross-out horror. Although the film is still incredibly funny, parodying superhero films in a way only matched by Matthew Vaughn's Kick Ass, the comic book movie has a serious dark undertone to both its plot and characters. Never afraid to go really all out on the dramatic beats, what starts off as a wacky comedy soon turns into a rather bleak and rather serious take on the genre. Boasted by great performance from the likes of Kevin Bacon, Ellen Page and Rainn Wilson, Super is one of the best comic book movies there is - and it's much better than Gunn's second attempt at the genre.
His Girl Friday (1940)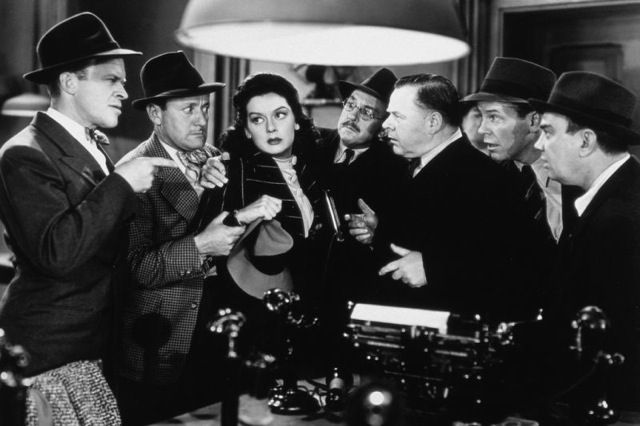 Recommended Viewing Time: Sunday 7pm
"Take Hitler and stick him on the funny page."
I had to watch His Girl Friday as a screening at uni, and as everyone does, I went into the rom-com expecting it to be a complete waste of time. It was to my surprise then just how quickly this Carey Grant vehicle actually won me over. Overwhelmed by the cut-throat business of print journalism (a field which, I presume, would have been insanely competitive in the '40s), two of the best workers in the business find themselves a little bit too close to a story they're covering. It's a charming set-up, and the charisma between the two leads Grant and Rosalind Russell makes every single scene they're in a complete joy to watch. Although it's not remembered as fondly as the likes of Casablanca or Citizen Kane, His Girl Friday is just as good as either, and definitely more accessible to stick on in 2015.

Zoolander (2001)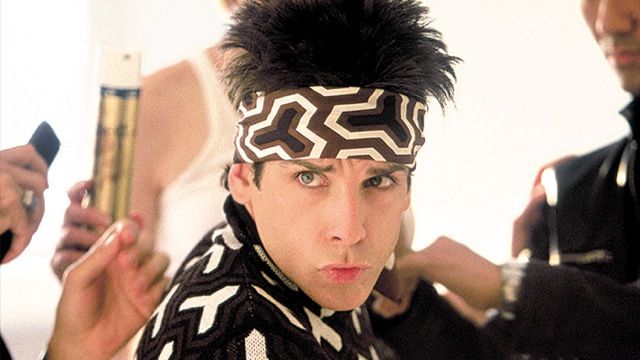 Recommended Viewing Time: Sunday 9pm
"I'm pretty sure there's a lot more to life than being really, really ridiculously good looking."
Although Ben Stiller comedies can be rather hit and miss when it comes to their overall quality, Zoolander to this day stands out as one of the actor's most enjoyable releases. A satire of the fashion industry, Stiller's infamous Derek Zoolander has gone down as one of the most memorable comedy characters of the 21st Century. A sort of cultural icon, it's a bit amazing how jokes about blue steel and "a centre for ants?!" have managed to stay relevant (and more importantly, funny) almost 15 years later. Its reputation as a classic of the genre might be a bit undeserved and overblown, but Zoolander still remains an excellent and hugely hilarious parody deserving of its cult status.