A small caveat before we dive into this week's guide to the biggest and best Netflix films: you really need to go and see Mad Max: Fury Road first. Seriously, as great as the films on this list are - and they're really, really great - they've got nothing on the hugely enjoyable and ridiculously silly gravitas of Fury Road.
But once you're back from seeing one of the best movies so far this year we've got some of the absolute greatest flicks that you can find anywhere on the internet to help you with your weekday come-down. Whether you're suffering from the crippling exam season that's currently sweeping the nation or just reeling from another thankless week at work, we've got another five amazing films lined up to make your life a bit easier this weekend. From the best movie of 2013 to one of the most hard-core science fiction flicks around; whatever you're interested in, The 405's got you covered.
Short Term 12 (2013)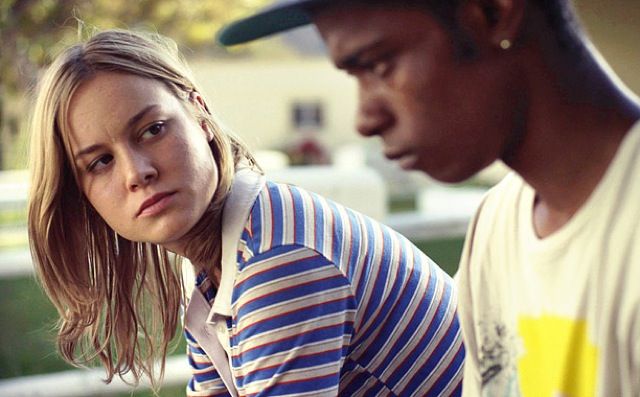 Recommended Viewing Time: Friday 9pm
"It's impossible to worry about anything else when there's blood coming out of you."
Quite frankly the best film to come out in 2013,
Short Term 12
was criminally overlooked when it came to that year's award season. Covering the ups and downs of a good-hearted but flawed 20-something and her time spent working at a treatment facility for at risk teens, Destin Daniel Cretton's superbly funny, affecting and poignant film is an absolute masterclass of filmmaking.
Although it could have easily veered into a gratuitous and patronising 'filmy' lecture on abuse, self-harm and mental illness, by crafting such an interesting set of believable and fully-formed characters, Short Term 12 perfectly side-steps the inherent risks that come with tackling such monumental topics in a genuinely daring and captivating way.
While the description so far might be making the picture out to be a bit of a heavy downer, in reality the way the flick confidently approaches these huge themes with such an understated and humorous demeanour results in a perfect balance of drama and comedy in a film that's absolutely essential viewing. It didn't win any Oscars in its time, but somehow that lack of showmanship and glamour perfectly fits the atmosphere of this inspirational underdog story.
Primer (2004)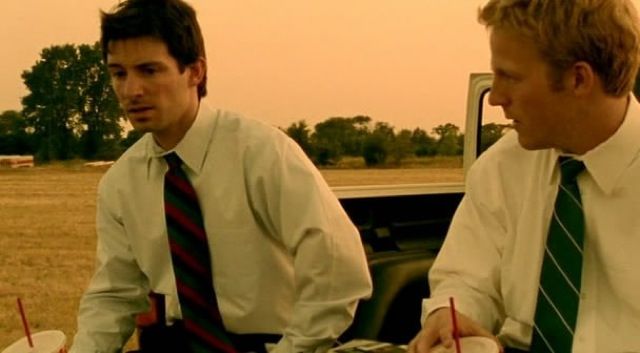 Recommended Viewing Time: Saturday 8pm
"If you ditch work this afternoon, and promise to do a few small things I ask you; I will in return show you the most important thing that any living organism has ever witnessed."
Primer
is an impenetrable film and it knows it; one of the most unique science fiction films of recent memory, this time-traveling tale reads more like an academic textbook than a cinematic experience. As a result, it isn't something you can just put on in the background; the scientific and enigmatic approach of
Primer
requires your full attention, and you can almost guarantee you'll be scratching your head and rushing straight to the IMDb FAQs as soon as the credits roll. But give it a fair chance and
Primer
will pay off your perseverance and patience in dividends by delivering one of the most complex and satisfying science fiction stories to be found on film.
The Raid 2 (2014)

Recommended Viewing Time: Saturday 10pm
"Only a fool argues for the pride of a dead man."
If you heeded the introductory advice to see
Mad Max
this past weekend and found yourself in the action film mood, then you owe it to yourself to seek out Gareth Evans' impeccable and almost flawless
Raid
films. While the first in the franchise may be tighter in its streamlined execution, its plot-heavy sequel absolutely dwarves Evans' initial effort in pure ambition and spectacle. If
Fury Road
was the movie that fuelled the fire of the action film renaissance, then
The Raid 2
was the film responsible for striking the first match.
Ghost World (2001)

Recommended Viewing Time: Sunday 7pm
"This is the ultimate. It's like the Taj Mahal of fake '50s diners."
Ghost World
's eclectic mix of early 2000s pop-culture references and quintessential low-budget American Indie bravado makes this hugely enjoyable deadpan teen-flick a cinematic force to be reckoned with. Based on the acclaimed graphic novel of the same name, Terry Zwigoff's coming-of-age comedy-drama's charming disaffection for life provided the blueprint for a whole generation of indie filmmakers and their ongoing fascination with quirky disillusionment and teenage apathy.
Mysterious Skin (2004)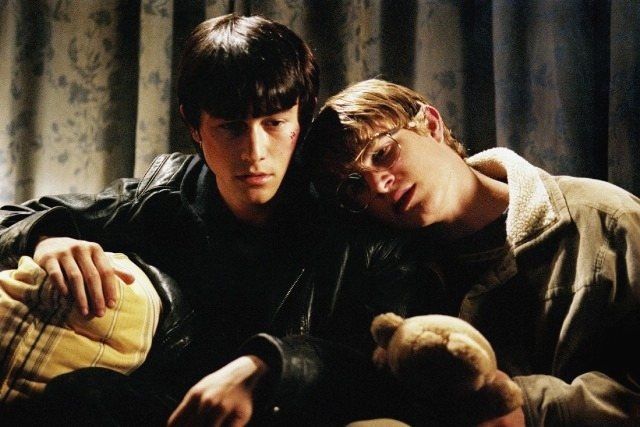 Recommended Viewing Time: Sunday 9pm
"I hate it when they look like Tarzan but sound like Jane."
Chronicling the harrowing self-destructive life of a gay teen prostitute,
Mysterious Skin
is as uncomfortable as its provocative description makes it sound. Fortunately, Joseph Gordon-Levitt's brilliant portrayal of a damaged and wayward teen provides audiences with a charismatic and interesting lead character that keeps the film grounded and relatable. Tackling the horror of sexual abuse head-on, at times
Mysterious Skin
can feel overwhelming and intimidating, but its tale of manipulation, homosexuality and teenage rebellion makes for one of the most interesting independent releases of the whole 2000s.
One to avoid:
Stitches (2012) // Recommended Viewing Time: Never