Well, kids, we made it to 30 volumes. Over the course of thirty straight weeks, The 405 has picked out over 150 films to make your viewing life easier every single weekend. However, with Christmas on its way and with Netflix not adding anything new over the next few weeks, we've decided to take December off. I know, I know, try not to get too worked up about it, but we've got an absolute cracker of a selection today to send you off gently for the coming month. Essentially, what we're trying to say is we need a bit of space. It's not you, it's us. Honest.
That said, we've decided to break the mould a little bit for this week's guide, with the inclusion of a Netflix original programme taking up one of volume 30's spots. Normally we keep TV shows off here, but because it's only 10 episodes long and because it's just that damn good, we just couldn't take a month off without singing this series' praises.
The Voices (2015)

Recommended Viewing Time: Friday 9pm
"I wish I could help you Jerry, but I'm just a fish."
Criminally overlooked in its cinema release early this year, Ryan Reynolds' horror-comedy The Voices will hopefully find the audience it initially deserved now that it's wound up on Netflix. A film about a dorky guy and his talking evil pets sounds absolutely groan-worthy on paper (which probably explains its poor box office run) but in practice it makes for one of Ryan Reynold's best films in years. Funny, violent and deliciously dark, The Voices is one of the most enjoyable movies you never saw in 2015.
Tremors (1990)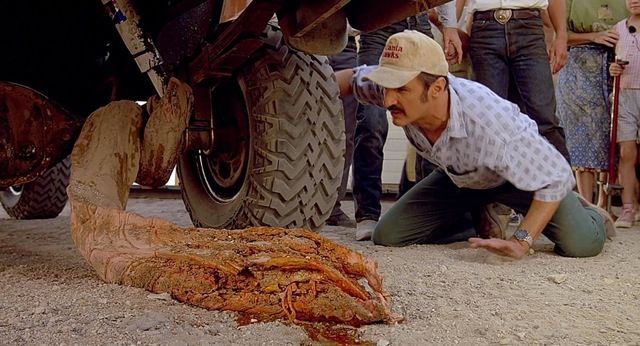 Recommended Viewing Time: Saturday 8pm
"Be advised, there are two more, I repeat, two more motherhumpers."
Kevin Bacon stars in this outrageous cult-classic about an isolated small town in the good old USA under attack by an army of giant subterranean creatures. A B-movie monster flick the likes of which you just don't see anymore, Tremorsis an excellent example of the type of film that modern Hollywood is starving for. Although it's silly, daft and quintessentially '90s, there's times where the flick perfectly captures that terrifying feeling of being isolated and completely underpowered. Fortunately, all of its odd-ball elements work together in a paradoxical way, coming together to make Tremors one of the most memorable films you'll ever see - even if it's not for all the right reasons.
Troll Hunter (2010)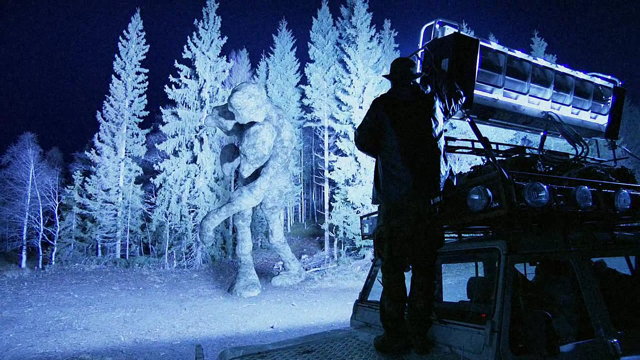 Recommended Viewing Time: Saturday 10pm
"We are in troll territory now."
Released right around the time when the hype around found footage movies was reaching breaking point, Troll Hunter came out to little fanfare, buried under the 5 or 6 million Paranormal Activity rip-offs that were dominating the box office and DVD sales at the time. Which is a shame, because this 2010 flick does more for the genre than any of those other derivatives ever have. Taking an interesting and innovative spin on the genre, this mystical film managed to capture the whimsy of the best Spielberg flicks as well as the scares of its genre name-sake. Unappreciated at the time, Troll Hunter stands as the prime example of a found footage movie done right.
Batman: The Movie (1966)

Recommended Viewing Time: Sunday 7pm
"Some days, you just can't get rid of a bomb."
In an age of overly-serious superhero movies, now is the time more than ever to revisit the monumental camp-fest that was the movie adaptation of the infamous '60s Batman show. Full of absolutely ridiculous set-pieces and lines (the Shark Repellent Bat-Spray being one of the most iconic moments in cinematic history - not even lying) Batman: The Movie is an absolute gem of a film. There's no way anything this crazy could ever happen now, and it's probably the silliest superhero movie we're going to get for some time, so come Sunday you absolutely need to chill out with this cult classic.

Master of None (2015)

Recommended Viewing Time: Sunday 9pm
Although we don't normally deviate from film selections on this list, Aziz Ansari's new series Master of None is just too damn good to not mention. Finally getting the leading status he's always deserved, the stand-up comedian and actor has truly knocked it out the park with his brilliant comedy about a struggling 30-something actor in New York. It's funny and touching in the way that his previous show, Parks and Recreation, always was, yet there's a harder edge to Master of None that etches it out as a distinct and separate entity. Give it ago - it might just be your next Netflix obsession.