Although it's been a quiet few weeks as far as new movies go, I think it's a safe bet that just about everyone will be clamouring to see Jurassic World at some point this weekend. Because, while at the time of writing no reviews for the film have been released, the chance to see a new blockbuster based around dinosaurs is almost too good to pass up, whether the movie ends up being good or bad. Sad really, because we've only just begun to scratch the surface as to the wealth of cinematic greats that can be found if you dig far enough through the shovelware that makes up most of Netflix UK.
And this week on The 405's Netflix guide we've managed to uncover a film that outclasses the other latest cinema release, Insidious: Chapter 3, in almost every single way. Although honestly, taking into account just how middling the latest instalment into the Insidious franchise was, that isn't really saying too much. Regardless, with the addition of one of the best Irish films ever released, a recent comedy which had no right being as good as it was, an incredibly passionate and romantic Palme d'Or winner, and one of the most enjoyable and unassuming independent dramas, this week's selection of hits might just be enough to stop you from succumbing to the whims of Chris Pratt's dinosaur-clad adventure.
The House of the Devil (2009)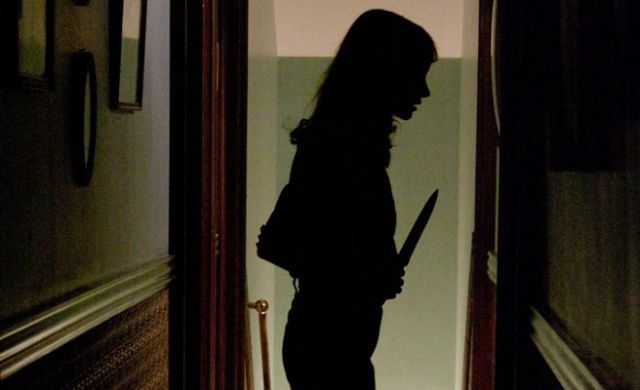 Recommended Viewing Time: Friday 8pm
"I go a lot on my gut feelings, and I have a good one about you."
Perhaps not the scariest of horror films to be released within the last decade or so, The House of the Devil still remains one of the most interesting. Adopting the same aesthetic that defined the most recognisable horror flicks of the '70s, the film authentically recaptures the same grimy and saturated cinematic style that's become almost synonymous with all of the genre's must-see classics.
While the film is more of a slow burn than other movies in the genre - even ones that have been featured in this article series - The House of the Devil trumps them all in creating a purely terrifying and highly volatile atmosphere. The characters and storyline featured in this genre throwback will be familiar to horror aficionados, yet the picture never quite feels like a re-tread of its surfacely similar ilk (well, unless you've seen a specific episode of BBC 2's Inside No. 9, which rips off the entire plot almost verbatim).
Regardless, the movie delivers an experience that will stick with you for days, and proves to be a prime example of just how interesting and sophisticated a well-made horror film can be. Although naysayers lament the genre as one void of passion, talent, or artistic flair, The House of the Devil proves that these films can boast all of that in spades.
Calvary (2014)

Recommended Viewing Time: Friday 10pm
"I think she's bipolar, or lactose intolerant, one of the two."
Impenetrably cold yet darkly humorous in places, Calvary proves to be a tour de force for always outstanding actor Brendan Gleeson. Threatened during a particularly traumatic confession, Gleeson's Irish priest anchors an increasingly high-stakes emotional melodrama. With a wealth of interesting and diverse characters, a thrilling and harrowing plot that boasts beautiful moments of family poignancy, and a visually captivating cinemascape, Calvary is home to one of the most cinematically deep experiences to ever come out of Ireland.
22 Jump Street (2014)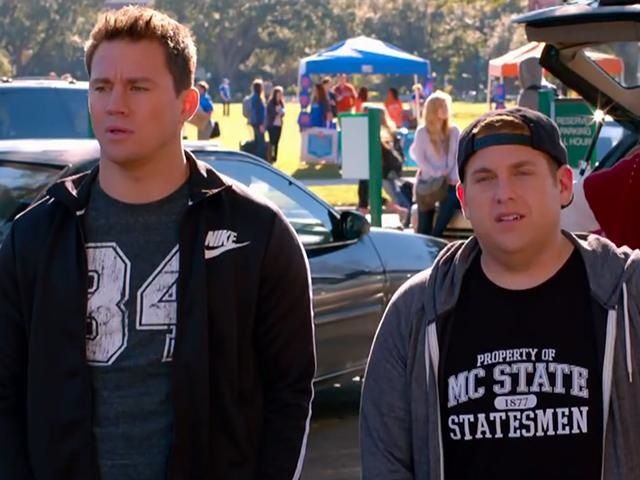 Recommended Viewing Time: Saturday 9pm
"He has one class in human sexuality and now he's Harvey Milk."
On paper, neither 22 Jump Street, nor its similarly out of left-field predecessor, should have been anywhere near as good as they ended up being. Playing with form and genre in the way only directors Lord and Miller can, this sequel mixes quick-witted humour with perfectly executed physical gags to make for one of the funniest and most memorable comedies of the past few years. And the fact that the movie managed to pull off this resounding successful release against all the odds just makes it that much more satisfying.
Blue is the Warmest Colour (2013)

Recommended Viewing Time: Sunday 7pm
"But I have infinite tenderness for you. I always will, my whole life."
Blending a sense of passionate romanticism with the crushing reality of dealing with a long term relationship, Blue is the Warmest Colour completely stormed the awards season upon first release in 2013. Fortunately, the film deserved every bit of recognition and adoration it received, as the movie's extensive detailing of the intimate connected between lovers Emma and Adele provides one of the most heart-breaking, joyous and affecting romantic films of the modern age.
Happy Christmas (2014)

Recommended Viewing Time: Sunday 10pm
"You make me feel stuff too."
A lot of these mumblecore films would be utterly boring without a main cast that could anchor such character-driven pieces. Thankfully, Happy Christmas' cast of talented actors share such a great sense of chemistry and character that as an audience it becomes impossible to not indulge in the reality the movie sets up. Chronicling the life of a small family, Joe Swanberg's film encapsulates perfectly the frustrations and disgruntlement that comes with balancing personal aspirations with the reality of day to day living.
The 405's Weekend Netflix Guide: Volume 5