Netflix let me down this week. Still reeling from the death of cinematic legend and all around good guy Christopher Lee, I went straight to the site in an attempt to binge on the actor's greatest films, fully prepared to fight back the inevitable tears that would have followed. To my surprise though, the streaming service held a mere three of Lee's movies - and even then they barely featured him in a supporting role.
So while this week's list was going to be a mini tribute to the towering movie giant, I sadly wasn't able to go down that route. So instead I'll add a little caveat: although this week's selection of films are undoubtedly amazing in their own right, please make room for a touch of The Wicker Man or The Fellowship of The Ring in your weekend schedule.
So while there aren't actually any Christopher Lee movies featured in this week's Netflix Guide, they all serve to embody the most defining characteristics of the actor; a collection of thoughtful, scary, romantic, confident, fun and energetic pictures that all serve to make up a strong and eclectic list of the streaming service's best films.
Eternal Sunshine of the Spotless Mind (2004)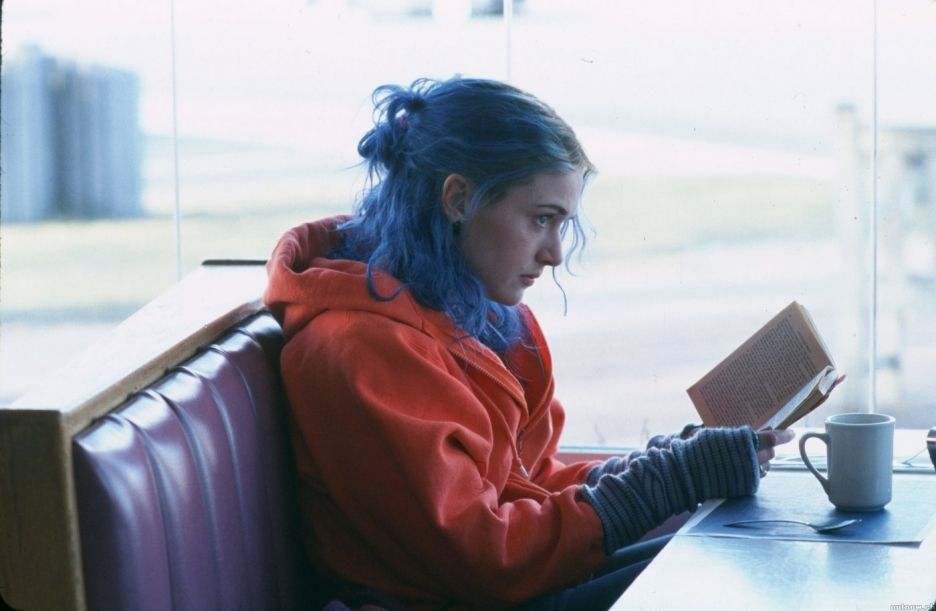 Recommended Viewing Time: Friday 8pm
"Random thoughts for Valentine's Day, 2004."
Eternal Sunshine of the Spotless Mind is the ultimate rom com. Subtly sweet and vaguely hypnotic, the Charlie Kaufman penned flick oozes an atmosphere of dreamlike melancholia. The screenplay itself is perfectly balanced, effortlessly blending elements from numerous genres to create a distinctive tone that doesn't quite feel like anything else out there. But it's Michel Gondry's visually stunning direction that steals the show, with his focused character study covering both the teary, ugly side of heated breakups as well as the everyday sanguinity that comes with just being around someone you love.
Eternal Sunshine essentially sets the foundations for all modern romantic comedies; a mature and believable relationship, contemporary twists on classic techniques, and forefronting the poignancy of unassuming character beats in the place of any grand romantic gestures all make for one of the most satisfying films to be found in the genre.
Unlike similar movies which also attempt to use sci-fi influences or experimental ideas to add a uniqueness to their plot, Eternal Sunshine understands that the core of a film like this still fundamentally needs focus on characters, and Jim Carrey's Joel and Kate Winslet's Clementine make for one of the most charismatic, believable and defining cinematic couples of the 21st Century.
Planet Terror (2007)

Recommended Viewing Time: Friday 10pm
"Give him the gun, give him all the guns!"
This ludicrously ridiculous but gloriously fun grindhouse throwback absolutely requires you to watch it with friends. A thoroughly enjoyable and pulpy action flick, this violent and explosive movie lovingly harkens back to classic exploitation flicks of the '70s with such confidence and grace that its passion and childish joy becomes utterly infectious. Moving swiftly from one outrageous set-piece to the next, Planet Terror never stops for a moment to take in the scenery - probably because it's already blown it up.
Hot Girls Wanted (2015)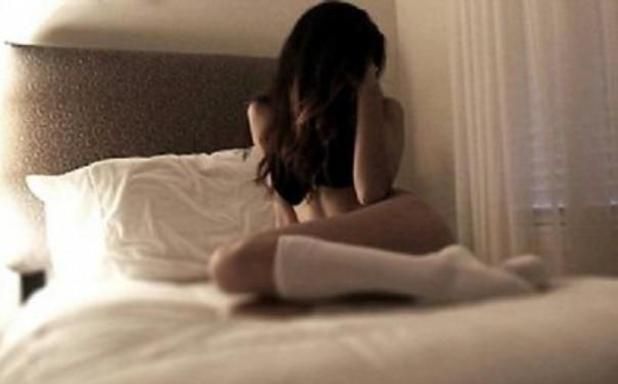 Recommended Viewing Time: Saturday 8pm
"I call them teeny-boppers."
An interesting and subversively unassuming documentary surrounding the reality of the amateur porn industry, Hot Girls Wanted chronicles the experiences of a group of young, aspiring women and their ventures into the world of adult entertainment. Opening discussions on topics rarely brought up when porn is the centre of debate, this brisk documentary provides both a stimulating interrogation of the entire business from a mostly unbiased perspective, as well as delivering a superbly crafted and tightly-woven character study.
Mission: Impossible - Ghost Protocol

Recommended Viewing Time: Sunday 8pm
"Mind telling me what you're doing in a Russian prison?"
It's kind of unfathomable to think that the fourth entry into an action series that started out as nothing more than a silly Tom Cruise vehicle could grow into an established franchise that only gets better with each instalment. But Ghost Protocol hits all of the expected action film beats an then some; with a wealth of charismatic and memorable characters, jaw dropping and brilliantly choreographed set-pieces and a marvellously silly and outrageous globe-trotting plot, the most recent entry into the Mission Impossible franchise set a surprisingly high precedent for the series going forward.
The Mist (2007)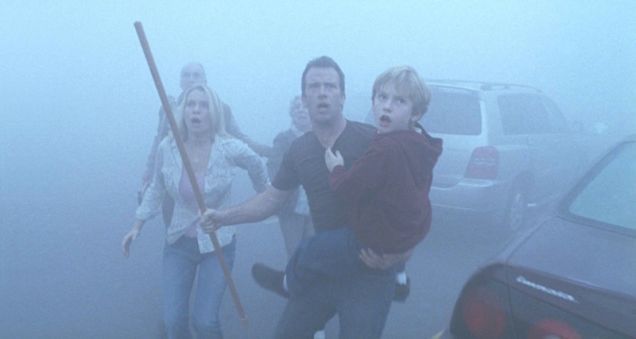 Recommended Viewing Time: Sunday 10pm
"Don't go out there, there's something in the mist!"
In Frank Darabont's quest to adapt every single Stephen King property ever made to the big screen, the renowned director delivers his most experimental and satisfying adaptation since The Shawshank Redemption. Mixing classic genre twists with a deeper narrative of real world fears of faith and human evil, Darabont's The Mist presents an amalgamation of influences that works in the same off-kilter way as its gloriously imaginative filmic monsters.
This Week's Notable Arrivals to Netflix
As chosen by Mike Clark
Happy-Go-Lucky (2008, Mike Leigh)
Palo Alto (2013, Gia Coppola)
Flatliners (1990, Joel Schumacher)
Sin City 2: A Dame to Kill For (2014, Frank Miller & Robert Rodriguez)
Red Dwarf (TV Series – 8 seasons)
Danger Mouse (TV Series – 3 seasons)
by Josh Brown, 12 June 2015 Although it's been a quiet few weeks as far as new movies go, I think it's a safe bet that just about everyone will be clamouring to see Jurassic World at some point this weekend.