In the midst of what seems to be a never-ending parade of sexual violence and depravity coming from very visible Hollywood men and other halls of cultural power, it is unfortunately easier than ever to forget that an even larger, untold number of women suffer in silence in America.
The news unfortunately also neglects the fact that many of these women are African-American and that a whole host of issues tend to strongly correlate with this kind of sexual violence, according to the National Institute of Health: issues like substance abuse, poverty, psychological problems and even prostitution. Black women and children are disproportionally effected by all manner of crime, according to the Bureau of Justice Statistics – with more than half experiencing some manner of sexual violence over the course of their lives.
Edmund Burke once said that "the only thing necessary for the triumph of evil is that good men should do nothing." In a world seemingly marked by that kind of apathy, it is refreshing to meet the kind of good people who buck the trend Burke described in his quote – actress and activist Tanisha Lambright and film-maker Niclas Gillis are two such people.
Referred to as "the premiere talent to watch" by Nike in 2017, Gillis is a Swedish writer/director. He first became aware of the kind of sexual violence faced disproportionately by women in poverty in the United States when a former classmate invited him to what he thought would be a regular house party in Harlem. .
Gillis was 19 years old, and what he witnessed shocked him to the extent that he would spend the next five years researching the issues described above, and the subsequent three making a film addressing them. Gillis relates the story of the party, and meeting the woman he saw grossly degraded at it, to me in more detail in the interview below.
After moving to the Bronx in 2014, Gillis resolved to put his artistic acumen to work in a artistically bold process for his soon-to-be film – guided by the purest realism as its overarching credo – which he describes below. What resulted is the short film Hold Me Down, which you can watch below.
Hold Me Down' is based on the experiences of Unique Adams, a single mother from the South Bronx, New York, whose experiences of childhood poverty and abuse lead her into prostitution in early adolescence. "This film will be our voice", says Adams.
All the parts in Hold Me Down are played by women survivors from the Bronx, none of whom had ever acted before.
Tanisha Lambright is one of those survivors who brings her part in this timely and eye-opening short to great life because she has lived through the types of issues Hold Me Down brings starkly into focus, and she has had the great courage necessary to tell her powerful story both on film and to me in the interview below.
Hold Me Down (full film) from Hold Me Down on Vimeo.
Hold Me Down is a gritty, brilliantly trail-blazing, and profoundly bold punch to the gut in the form of a short film and a eloquent testament to the cathartic power of cinema as a medium. It is really ESSENTIAL cinema for anyone who cares for their fellow human beings and is motivated to help better their lives and ease their suffering.
Hold Me Down is further effecting a lot of good in another way for the women who brought it to life. Thanks to a partnership with the NGO, Project Rousseau, the women involved in the film have since been able to gain stability in their lives and are now pursuing higher education. "This is what we want to achieve on a larger scale", says Gillis.
Don't miss this powerful little film below my interview with two of the courageous people who brought it to life – and showed us all the power of art and great perseverance in making the world a better place – which you can be a part of by navigating to "take action" on Hold Me Down's website (holdmedown.org) here, or liking the film's page on Facebook here.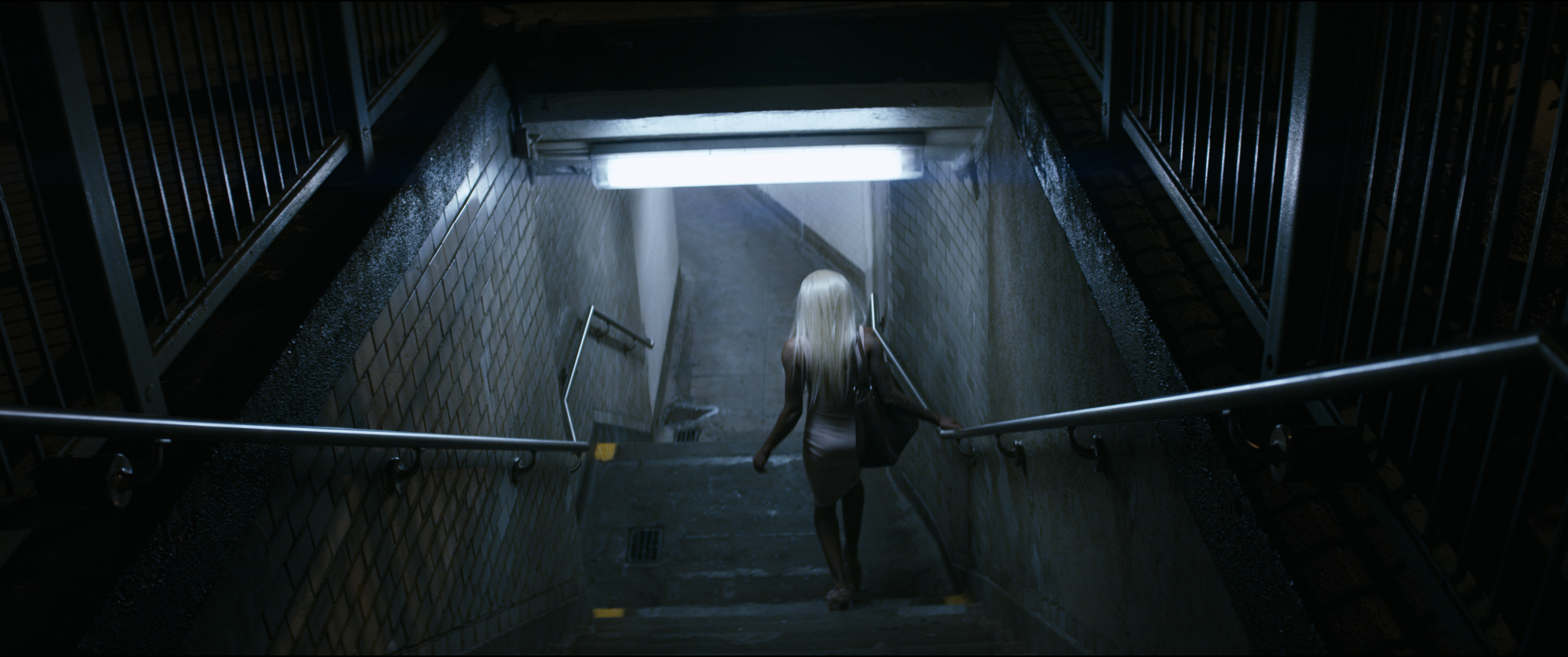 Hello Tanisha and hello Niclas! Welcome to The 405!
Tanisha, I was wondering if we could start by getting an idea of your history for our readers. What attracted you to Hold Me Down?
TL: Thank you for having me. Coming from the South Bronx, my biological mother was on drugs as many children's parents were back then, but I was lucky to have my mother's friend Patricia Thomas step in and take responsibility for me and my sister as a guardian. She took on the role of mom and dad for us.
I didn't know we basically lived in poverty; mom never made it look or feel like it. Growing up around violence is normal where I come from.
At age 16, I was raped by someone in the neighborhood that I thought to be a friend. Things quickly changed for me. I learned that my world wasn't the same as that of white kids my age.
I turned to a local drug dealer as my first boyfriend; he was 30 and I was just 16. He introduced me to a lifestyle of fast money and nice clothes, and I didn't know no better.
After that was over, I needed to support the lifestyle that I had become accustomed to. Even though my mom still took care of me, I began to run the streets.
I turned to drugs and alcohol to cope, feeling that men only wanted to exploit me. I turned to prostitution as a means to keep up and support my habits.
When I met Niclas, I was on the brink of giving up on life. I was afraid to tell my story, but when I saw the other girls telling theirs, I had to. It saddened me to hear how similar our experiences were, and made me question why many black women face these issues.
I have known women who couldn't afford diapers or food, or even a place to live. Why many black women? I feel that society has been set up for us to fail ever since slavery.
Even today, the system seems designed for minorities to stay in poverty. So I said to myself: if I can make a difference by telling my story, then I will.
Harrowing story Tanisha (to put it mildly) – incredibly powerful and unfortunately much more common than most would like to admit. I've known far too many women who have had to go down a similar path.
Telling your story is a heroic thing – you are an example for others to do the same to tell theirs and for everyone to have the courage to fight for what's right.

Niclas, your role was just as heroic in putting together and being one of the central driving forces to put together and execute this project. I'd like to start with you – if I may – by inquiring a bit about your history too. What got you into film?
NG: I've always been a filmmaker. I think I started when I was about five, directing my then two-year-old brother in home made movies.
I suppose what drew me to it – and what has continued to enthrall me about it – is the ability to make sense of an otherwise senseless world. It's the ability to frame reality, to hold it, look at it, and revisit it. You make it yours.
It's like capturing the wind in the leaves. It is the most fleeting thing, and the desire to preserve is something that I think has a lot to do with it.
Film as a purveyor of meaning in a nihilistic universe. Great way of looking at it. Favorite films and directors? Niclas, I'm curious as far as that question goes, about which you would consider most influential on you?
NG: Hunger by Steve McQueen is a big favorite. I feel that McQueen's films all depict life as some form of imprisonment. Whether his characters be shackled by nationality, addiction, skin color, or even as prison guards and overseers, they're all trapped.
No one is really free in a Steve McQueen film; they all suffer, and there's something fundamentally human about that.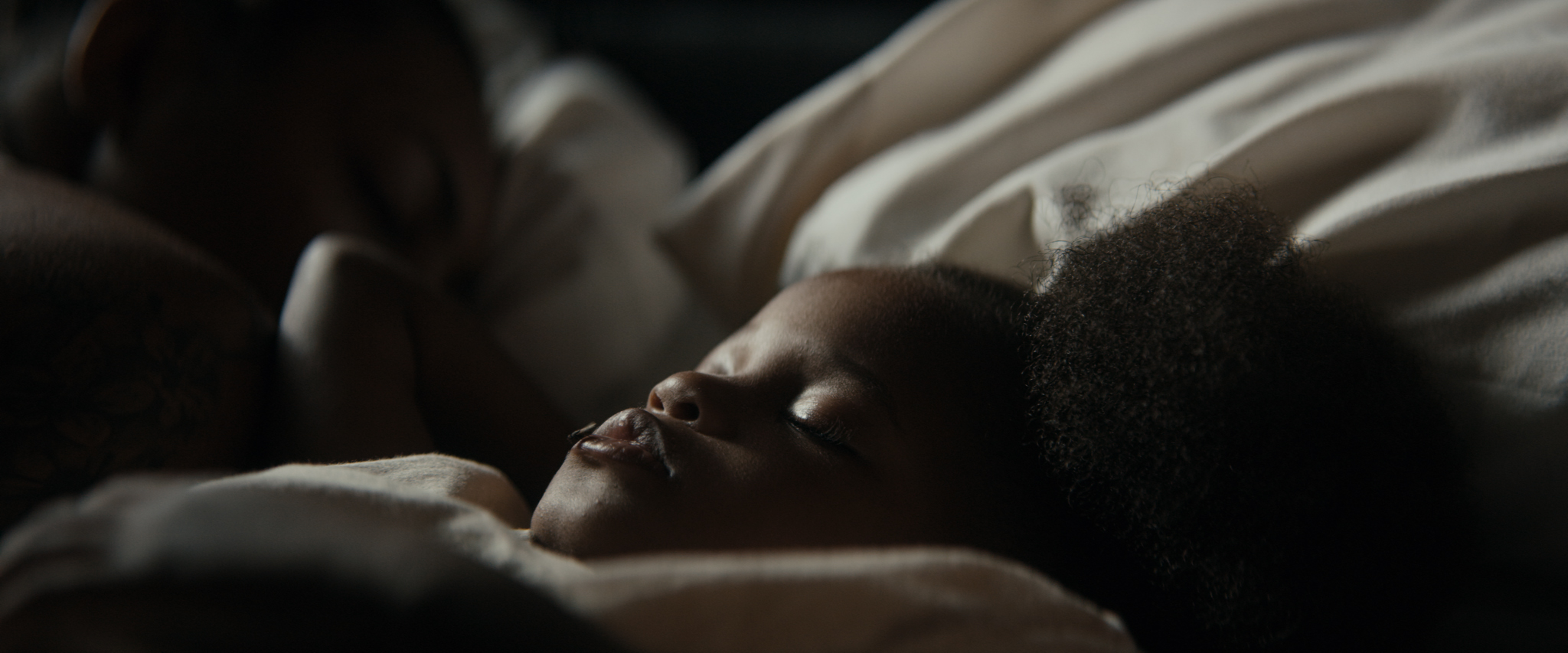 Absolutely. What makes a great film?
TL: A great movie to me is one that makes you look at life in a different way, that makes you realize that we all experience pain and hardship. That's what makes us all human.
I agree that universality is key.

NG: A great film makes you feel like you've lived a life.
The best films cannot be interpreted intellectually, but are processed, digested. They somehow break some structure that you've accepted as inherent to life, and make you feel like you can see farther than you did before, as if from some elevated vantage point.
The best films are at once devastating and beautiful, as is life.
They are visceral indeed. Getting into Hold Me Down a bit more deeply, I'm curious, Niclas, what the inspiration was for the project? Was the "house party" in Harlem the main impetus?
NG: Yeah; when I moved to America back in 2009, I was invited to what I thought would be regular house party in Harlem, but that proved to be an illicit event similar to the one depicted in the film.
I witnessed a young woman have sex with a stranger on the floor of a crowded room for single dollar bills, and was shocked. We were the same age, and yet our realities seemed so far apart.
When I asked her if she was okay, she told me that she had a two-year-old daughter and that this was what she had to do to survive.
I couldn't understand what sort of country would allow for a young mother to have to go through this to support her child, and I feared for what would become of her daughter.
Most troubling of all was the realization that her predicament seemed to be so common. It prompted me to more seriously study American history and its bearings on the present day reality.
The more I learned, the more troublesome the situation appeared. According to the Organization for Economic Co-operation and Development, there is almost no other country in the developed world in which the disparity between rich and poor is greater than it is here.
And in spite of the so called "American Dream", a person born into poverty in America is less likely to make it out of poverty by adulthood than in almost any other developed nation.
So five years later, I set out to make a film that I hoped would give the women who live that life the opportunity to tell their own story, to raise awareness of the conditions that they face, and inspire change.
Meeting Tanisha, and having gotten to take part of her journey has been one of the most moving experiences of my life.
I was really struck by the intense realism of the project. That, I'm sure, had to start in the intense research that was done for the film. What was that process like?
NG: I started interviewing Unique Adams back in 2014. She lived a life that is very similar to the one depicted in the film.
We would talk about the issues that she faced, and the experiences of the women around her. She invited me to the events she worked and introduced me to her world.
Through this process we built the story. I would always read out loud to her through the writing process to ensure the authenticity of the script and that it conveyed a message that she wanted to convey.
Fascinating process.
When it was done, she introduced me to Prince Combs, who plays the role of Prince in the film. He owned a space in which these kinds of events were thrown.
Before every decision that I made, whether it related to casting, location scouting, production design or wardrobe, I would consult him and the women involved.
Everything had to be real, and it is.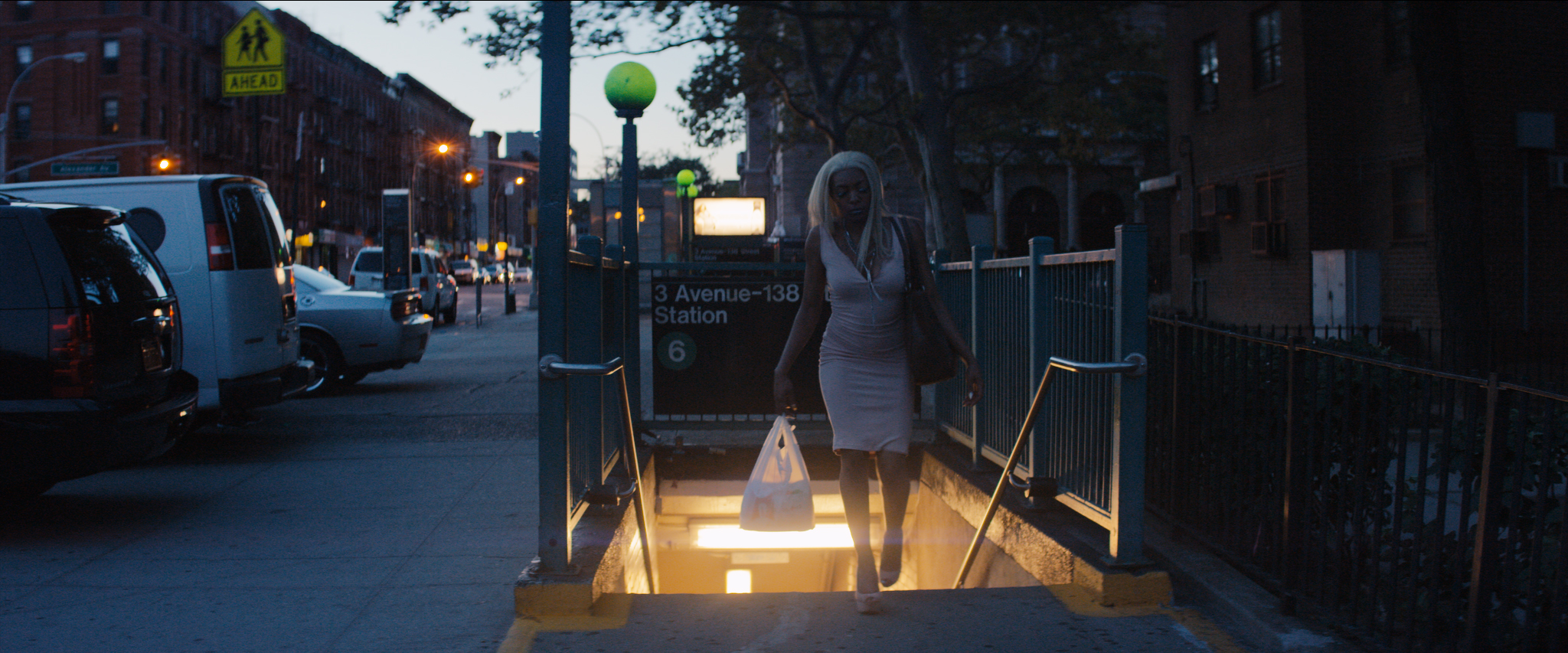 That realism in the film is really something – incredibly sad what your character Tanisha, and so many real women in this country go through – indeed, what you yourself went through, as you said. What were some of the challenges in playing the part?
TL: I've been through rape, robbery, domestic violence, being hungry, and having no money, so this was nothing compared to my life. The acting was easy, because I was still living it. I was even still going through a lot of domestic violence.
It became therapy, honestly. So many old wounds were reopened, but I had to get through it. I realized that I had – and still have – much to work on.
I've come so far though, just from this movie.
That cathartic power of art never ceases to amaze me – I've felt it myself with mental and physical illness (depression, anxiety and chronic pain). Also, because you have been there for real, I'd like to ask you Tanisha: what do you think we could be doing in this country to make the problems the film explores a thing of the past or at least fight them in a more effective manner?
TL: There's so much that needs to change, like public housing, education, health care, criminal justice.
But I don't feel like anything is going to happen.
Sadly, I have to agree there.
I really feel that the government doesn't care about us. We need programs for young black women to seek help. Otherwise the cycle of poverty will never end.
Niclas, you took a radical and very effective approach to casting the film as well. What kind of challenges did that present? I thought it added another level of grit and realism to the film.
NG: Thank you. We handed out 10,000 flyers in the streets of the Bronx, advertising the castings, and interviewed hundreds of women survivors.
The cast was assembled over the course of nine months, and during that time, we became extremely close. It felt like we were all on a mission together.
The biggest challenge was the daily fear that something would happen to them. Every three weeks someone would be hurt in a very real way, and the inability to prevent that was extremely hard to deal with.
Wow. I bet.
Now, thanks in large part to Project Rousseau, most of them have been able to gain stability in their lives. We've only gotten closer, and quite frankly, we've only just begun.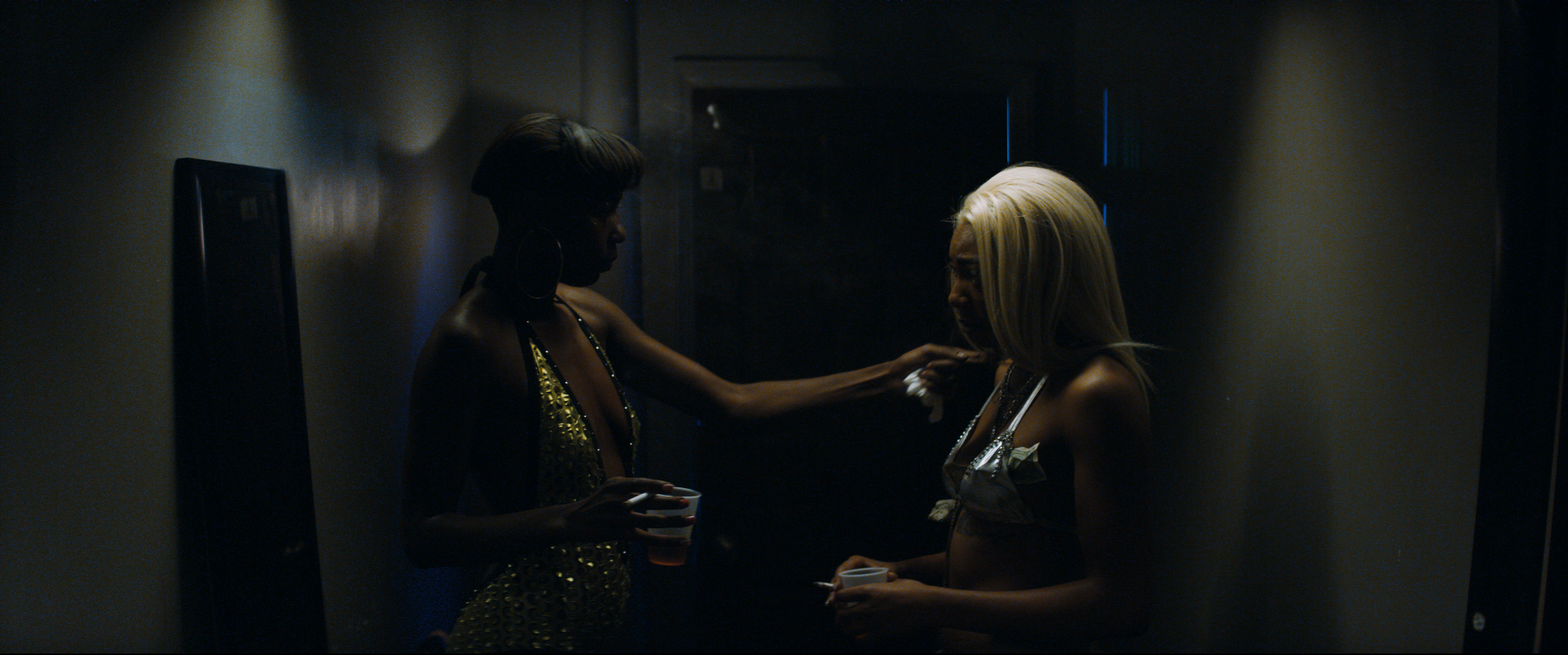 That's wonderful. I sincerely hope this interview helps get more people to the cause. What do you hope audiences will take most with them from the film?
TL: I want people to see that we are women, mothers, sisters, daughters, and we are important too.
Just because we've been pushed into a certain kind of life, it doesn't mean that we are worthless.
White women aren't looked down upon for being prostitutes or strippers; it's actually glorified! So why do my women who have never had a choice, have to be belittled by the world?
We do not lack respect for ourselves; we were just playing the cards that we were dealt. We have more heart than people will ever know. We are powerful, and we are survivors.
Absolutely.
NG: We just want viewers to recognize our shared humanity, to realize that we all bleed the same color and that we all deserve the same basic human rights.
There are currently 24,000 homeless children in New York alone, and we need to take responsibility for that.
What is next for you?
TL: What's next for me is continuing my road as an actress and activist for not only black women where I come from but black women all over the world.
My dream is to one day start an organization in the Bronx for young women who may be spiraling down the same fucked up system that I did, and give them a better life.
NG: We're actually in development on a feature film in the same world now, called "Trouble Child", so this is just the beginning.