Festivals are great but, when you find yourself pitched up next to someone who snores louder than a hibernating bear and your cheap Argos tent is starting to collapse in on itself thanks to the heavy rainfall, it sort of becomes a bit of a hassle. For those who really want that festival experience but without actually having to go through that frankly Herculean ordeal of camping, Field Day have got you sorted.
Plonking down in London's gorgeous Victoria Park, Field Day have put together yet another packed line up of incredibly diverse and exciting bands for your enjoyment across the weekend (they still haven't knocked the "Day" bit off, then?). Of course, with so many bands on, you'll probably want to know who you should definitely, 100%, absolutely not miss, right? Lucky for you, we've done that bit for you so you can get to deciding in advance which of the many incredible food stands and beers you're going to sample. Here are just a few of the brilliant acts that are worth facing whatever weather is thrown at you for.
Discover: Field Day 2015: DJ Sets You Shouldn't Miss. For stage times, head here.
Ride/Patti Smith
Look, let's get real for a second. If you're seeing anybody other than the Sunday one-two punch of Patti Smith and Ride on the main stage, you're doing Field Day wrong. A Rock and Roll Hall of Fame inductee and a legendary '90s shoegaze band playing a reunion show one after the other? Where else would you really want to be then? Both have been making the rounds and both have been stealing the show so it's pretty much a given that it's going to be incredible. With Patti Smith, now 68, showing all them young 'uns how it's done, playing all of her groundbreaking debut Horses, it's going to be a truly phenomenal celebration of a true punk pioneer. Followed by the magnificent Ride, who arrived on the scene in 1990 like a shock to the system and are now making their return hopefully with more of that moxie that made their name, Sunday night is going to be a memorable one.
Check out our recent Shaky Knees coverage, which features Ride.
Run The Jewels
Manic, ferocious, wild, explosive. These are all words usually used when someone leaves a Run The Jewels show. The collaboration between two giants of modern hip-hop, Killer Mike and El-P, Run The Jewels have become renowned for their firey performances. Bring two greats together, it seems, and you get something truly special. Their latest record, Run The Jewels 2, is a savage steamroller of an album full of tunes to shake up Victoria Park. You just know that, if you miss them, everyone else is going to be talking about them all weekend and severe FOMO will kick in. Don't let that happen. Go see Run The Jewels!
Check out our recent Boston Calling coverage, which features Run The Jewels.
Todd Terje and the Olsens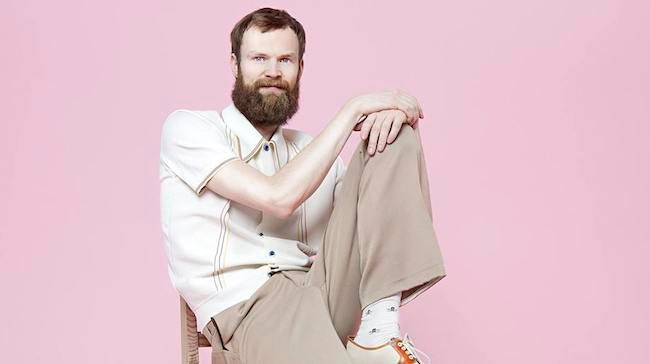 Norwegian space-disco master Todd Terje provided one of my highlights of last year's Field Day (the other big one was Anna Mae's Mac & Cheese, but more on that another time). His kaleidoscopic party anthems lit up the tent, and that was just a glorified DJ set really. This year, he's back and he's brought with him his full live band to really flesh out those shimmering tracks. For anyone who was transported to a candy-coloured world of fun by last year's It's Album Time, or has any affinity for the world of P-Funk or italo disco, Todd Terje is ready to spoon out the goodness like the nice dinner lady serving incredible tunes that'll throw in some extra roasties just because.
Check out our review of Todd Terje's It's Album Time.
Awesome Tapes From Africa
Field Day has an impressive history of spotlighting fantastic world music, with Omar Souleyman going down a storm last year, and particularly Afrobeat, managing to get Suen Kuti, son of legendary Afrobeat founder Fela Kuti, and Fela's old band Egypt 80 on the main stage as well. So it makes sense to continue the celebration of this enticingly obscure musical world by bringing Awesome Tapes From Africa to the festival. Digging deep into his collection of often lost African left-field dance tunes, Brian Shimkovitz hopes to bring some new, exciting music to your ears. There's not much chance for a sing-along, but it'll be one of the most exciting and downright fun experiences of your musical education.
Check out our interview with Awesome Tapes From Africa's Brian Shimkovitz.
Ex Hex
Ex Hex have already been around the musical block a few times, having previously played in bands such as Wild Flag, Helium and The Aquarium, but it's here where they really come into their own; a meeting of experienced minds to create some downright joyous rock that fizzes with energy. Their debut, Rips, was released barely a year after the band formed and is packed with riff-tastic, super lean tracks that make you want to dust off your air guitar. They get shit done. There's nothing particular new here, cribbing from everyone from Tom Petty to Sleater-Kinney, but it's done so well and everything sounds so tight that it's impossible to not be swept up in the kinetic, snappy tracks that are sure to set Victoria Park on fire.
Check out our Record Shopping feature with Ex Hex.
Caribou
If you somehow made it through 2014 and the first half of 2015 without hearing anything from Caribou's latest album, the fantastic Our Love, then you should probably get that sorted before Dan Snaith et al take to the stage to close out Field Day's immense Saturday line-up. Just picture it. The sun slowly slipping under the horizon as the softly pulsing synth of 'Can't Do Without You' ring out over Victoria Park. Magical. There's a reason why Caribou has quickly gone from humble folktronica beginnings to becoming a powerhouse in electronic music, leaving everyone else in the dust. Live, his tunes take on a whole other persona, with the live band fleshing out and giving real life to these already fantastic studio creations. With a shedload of smartly crafted dance tunes packed with reference points from throughout the history of electronic music, this is almost certain to be a special way to close out the first night.
Check out our review of Caribou's Our Love.
Viet Cong
After some time on the road, mostly spent solidifying their sound, Viet Cong came out the other side a much more confident band. Their self-titled debut released earlier this year might be a short one, but it sure isn't snappy. It takes its time to unwind, one minute utilising the gloomy post-punk of Joy Division, the next creating an 11 minute barrage of sound that feels almost primal, and it's all the better for it. Intense and utterly electrifying, their live set is sure to make the hairs on the back of your neck stand to attention; a salvo of post-punk proficiency.
Check out our Behind the Scenes feature with Viet Cong.
Django Django
If there's a band more suited to any festival stage than Django Django, then I've yet to see them. Since the release of their brilliantly bonkers, infectious self-titled debut in 2012, it's rare to find a festival line up without these London art rockers somewhere on the bill. They've already played Field Day twice before so they surely know their crowd by now. They know just what buttons to press (sometimes literally) to really get the crowd enraptured. Their primary goal, it seems, is to turn any field/forest/room into the ultimate foot-stomping dance party and they do so every time with gusto. Stumbling across Django Django almost guarantees you a good time and some sore feet.
Check out our recent Great Escape coverage, which features Django Django.
TĀLĀ
TĀLĀ is almost the perfect Field Day act. Creating familiar R&B infused pop but with a Middle Eastern spin, she weaves a musical tapestry of continent-crossing sounds. Inspired by her music loving Iranian father, as well as her time at the Brit school, TĀLĀ takes that base sound that seems uniform among Brit school alumni and gives it her own Parsipop spin. It's a unique and heady collision of cultures that has led her to become one of the most sought after musical talents of 2015, even working with How To Dress Well on the incredible 'The One'. Now's your chance to catch her live!
Did you know TĀLĀ made it onto our Ones to Watch list for 2015?
PC Music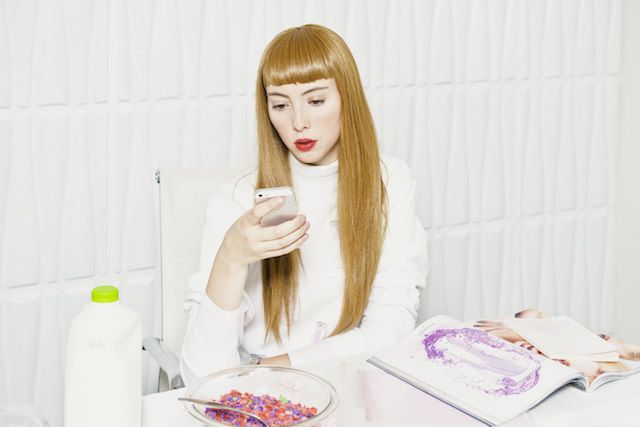 It's possible you've already made your mind up about this decade's most talked about and most divisive record label, PC Music. I still vividly remember the first time I dived into that sparkling, euphoric candy-coated world of PC Music's 90s throwback future-pop; a musical contradiction if ever there was one. If you happen to be on the side PC Music team, you'll be pleased to know Field Day has plenty just for you. With label founder AG Cook, performance art pop star QT and frequent PC Music pal SOPHIE all on the bill, there's enough sugary weird pop here to meet your recommended daily allowance.