Austin is a festival town. Whether you like to eat ice cream, drink tea, do yoga or listen to reggae, we have a festival just for you. But while most eagerly wait for big names like Austin City Limits Music Festival or South by Southwest to roll around, I wait for Fun Fun Fun Fest. I anticipate that one weekend in November like you await the arrival of Christmas or the next Beyoncé album or the latest Star Wars trailer. Why? Because it's the best damn music festival in Austin.
As the ultra-fun fest celebrates its 10th year, we're reminded more than ever why this city needs and loves it so. In honor of the occasion, I've enlisted the help of several festgoers to highlight just 10 of the many reasons why.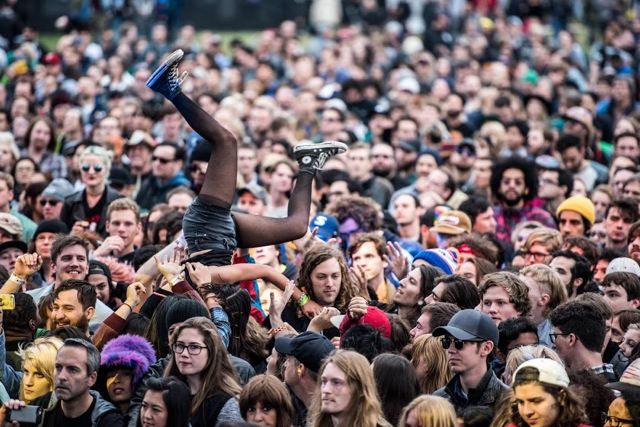 Stages represent different genres.
Pick a stage, any stage. Are you more into hip-hop and electronic music? The blue stage is your best friend. Punk fan or metalhead? You'll live at the black stage. How about indie rock? Orange stage is your home base for the weekend. Want to check out smaller acts, comedians, and other shenanigans? Pop on over to the yellow stage. Seriously, what other festival does this? I mean, Slayer and Snoop Dogg have been on the same bill.
The audience is invested in the music.
The fact that such a variety of genres are represented means that the audience is just as diverse. Throw in an excellently curated lineup, and you've got a mature, savvy crowd of music fans.
"You don't have a bunch of college kids that just tried ecstasy for the first time," said Aidan Kennedy of the electronic Houston band Wrestlers. "What you get is a crowd that is genuinely interested and invested in the music."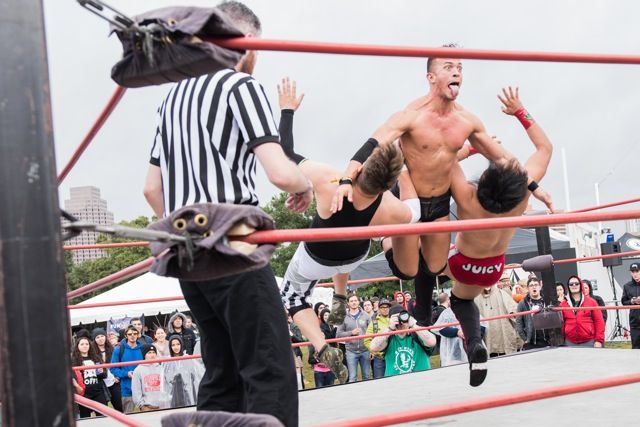 Need a break from music? No problem.
Check out some of the other programming like wrestling or BMX and skateboarding competitions. Carve time out for a laugh at the comedy stage with Fred Armisen, Doug Benson or Sarah Silverman. Relax and play games at the beer garden. Realize that this is unlike any music festival you've ever been to.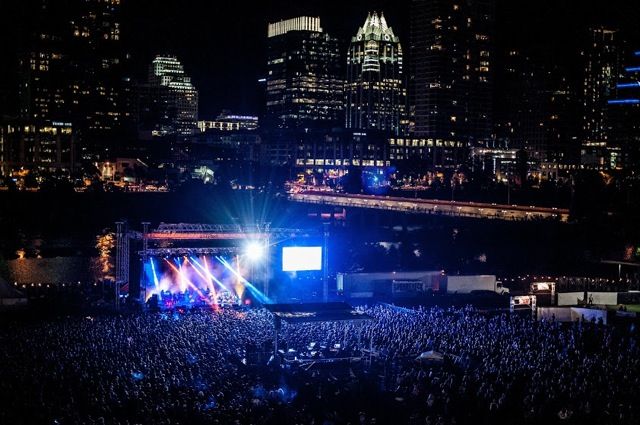 Details make for a better fan experience.
The festival is held in a central location, making transportation less of a hassle. The layout of the grounds makes it easy to stage hop and see as many bands as possibly. A location on the lake also means that when you're watching Ms. Lauryn Hill close out the weekend with the city skyline as a backdrop, well, it's pretty damn magical.
November is a chill month.
I will never understand why organizers think it's a good idea to hold a music festival during the height of a Texas summer, but bless the Fun Fun Fun Fest gods for picking a weekend where it's appropriate to wear a leather jacket.
Free aftershows continue the party.
A stacked list of "Nites" shows allows one to party throughout the weekend. Over 100 artists were featured this year alone, including some without a slot at the actual festival. Not only do people get to enjoy bands in a more intimate space, but they're also encouraged to go out and support local venues. Everybody wins.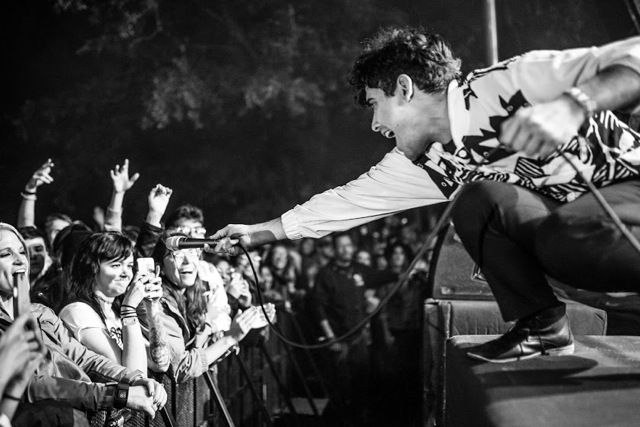 It's totally homegrown.
Fun Fun supports local because it is local. What began as a daylong mini-festival in a run-down park has grown to an acclaimed three-day festival in the heart of the city in large part because locals backed it. It fostered a sense of community from the beginning and has stayed true to that for 10 years. Stages are ad free and bars are stocked with a collection of regional beers and liquors--no Bud Light in sight.
"There are no ugly or overly douchey ads, like a huge Bud Light banner across the stage, like at other festivals," said photographer Todd Spoth, who has attended the festival for the past seven years. "I appreciate that as a photographer shooting the stages."
It celebrates Austin's weirdness.
From head-to-toe black to a fuzzy panda costume, this is where the phrase "Keep Austin Weird" is on full display. People aren't dressed in flashy getups because they want to be seen; they're just being themselves. Hey, if Peaches' performance can include dancers dressed in plush vagina suits and two men can get engaged onstage in front of thousands of cheering people, I think it's safe to say anything is welcome.
You're not just an attendee; you're a homie.
The weekend has come to an end, but just when you're having withdrawals, your phone vibrates. It's a push notification from the festival saying, "I miss you already."
"Following them on social media is FUN," said Sama'an Ashrawi, who notes that it's the only festival he's stayed faithful to for six years. "Who else has Bill Nye doing a promo for them on Facebook and Instagram?"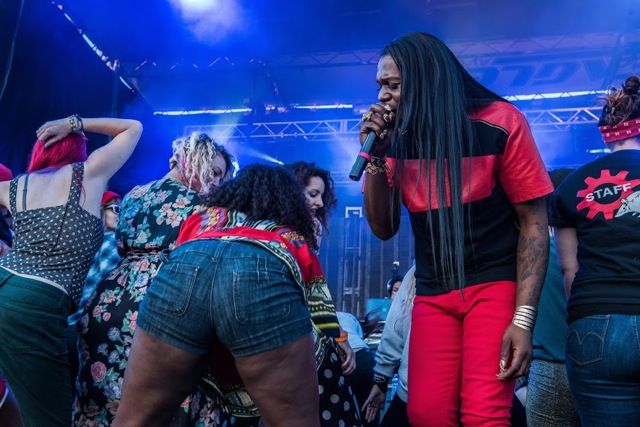 It lives up to its name.
Have your photo taken in the shitty porta potty photo booth (RIP) or get a taco launched at your face. Watch Terrence Malick film a scene backstage or take a twerking lesson from Big Freedia. And on Monday, when your coworkers ask you how Fun Fun Fun Fest was, you'll realize there's no better way to describe it.